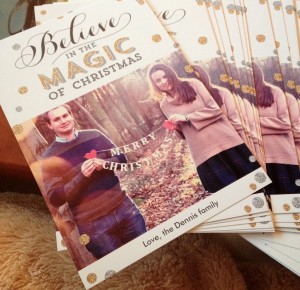 As you may know by now, we were meant to spend Christmas in New York City but sadly my husband lost his passport, which can happen to anyone of us. Our life is a bit crazy at the moment which is not quite what you imagine after 3 months of marriage.
Despite the fact that we both feel miserable and heart broken, we have decided to spend Christmas in a nice
hotel
in London and enjoy our first Christmas as a married couple. We had decided last year that we wanted our first Christmas as Mr and Mrs to be just the two of us, since we have always spent Christmas with our families and also since we both want to have kids
soon
(now) lol
I just want to wish you all a wonderful Christmas wether you are with family, friends, partner or alone (I hope not). I hope you are thankful for something or many things in your life, I know for myself I am so thankful for such a wonderful husband, even if lately life has been throwing sh** at us every single day we are stronger than this and we will be fine. So be thankful for any little thing you can hold onto because somewhere in the world someone is fighting for life or has lost a loved one …
Thank you to everyone for following Sylvia's Sparkles it means so much to me! I have an amazing husband who is so supportive and helpful, a wonderful family and great friends!
Have yourself a merry little Christmas
xo S.S