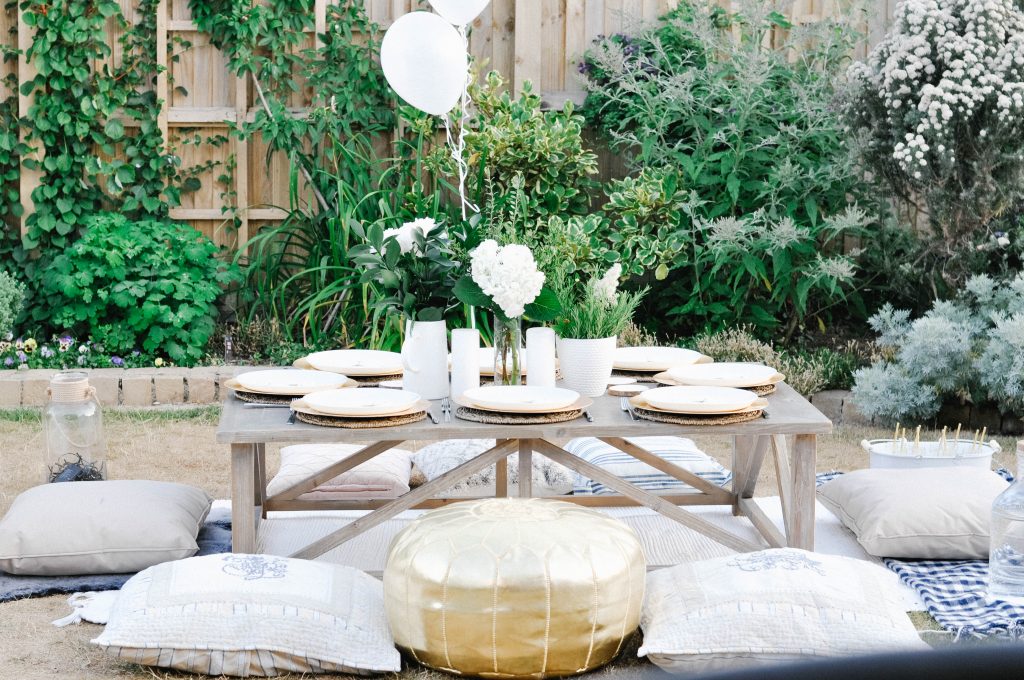 Good morning, 
This weekend was my birthday and we celebrated in style, if you know me you know how much I love white gold and a good party. 
I love to plan it and decorate it, I simply took our coffee table and a couple of poufs and pillows and were gifted our lovely blankets from The Wool Company and they are so soft and lovely. I simple prepped some salads for everyone nibbles and some lemonade. 
Everyone had a lovely time and I can hardly wait to prep more birthday parties. 
Thanks for the birthday wishes!