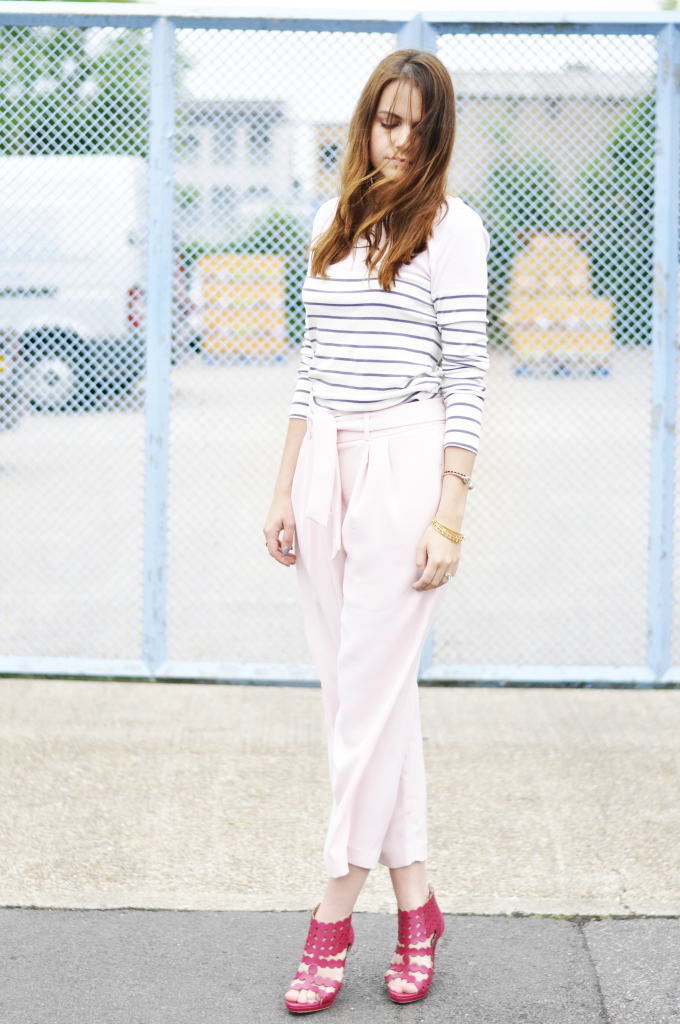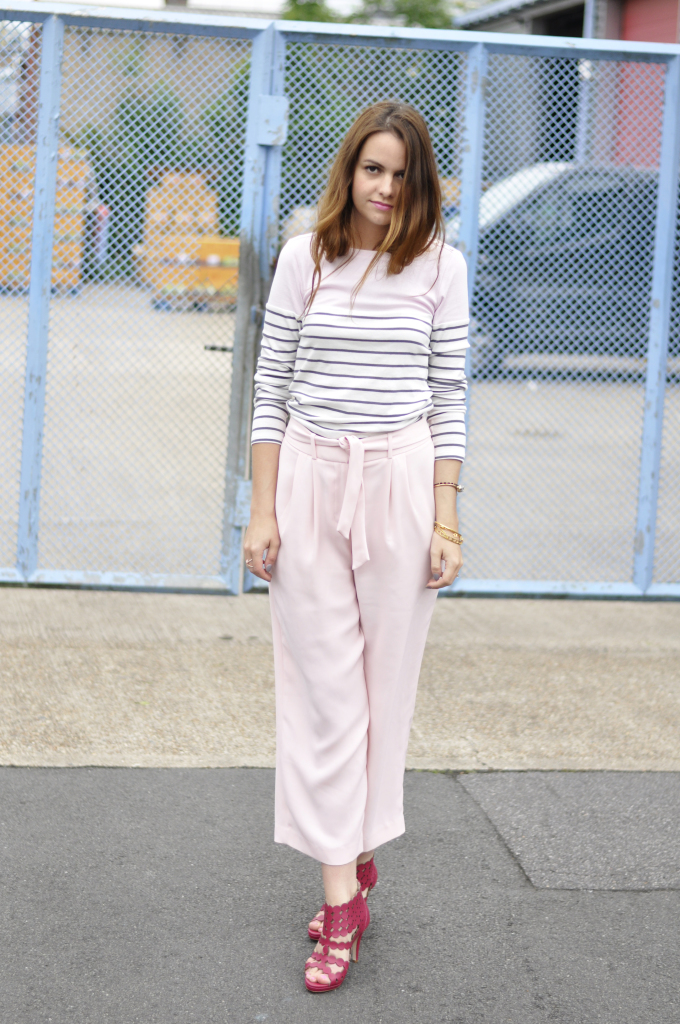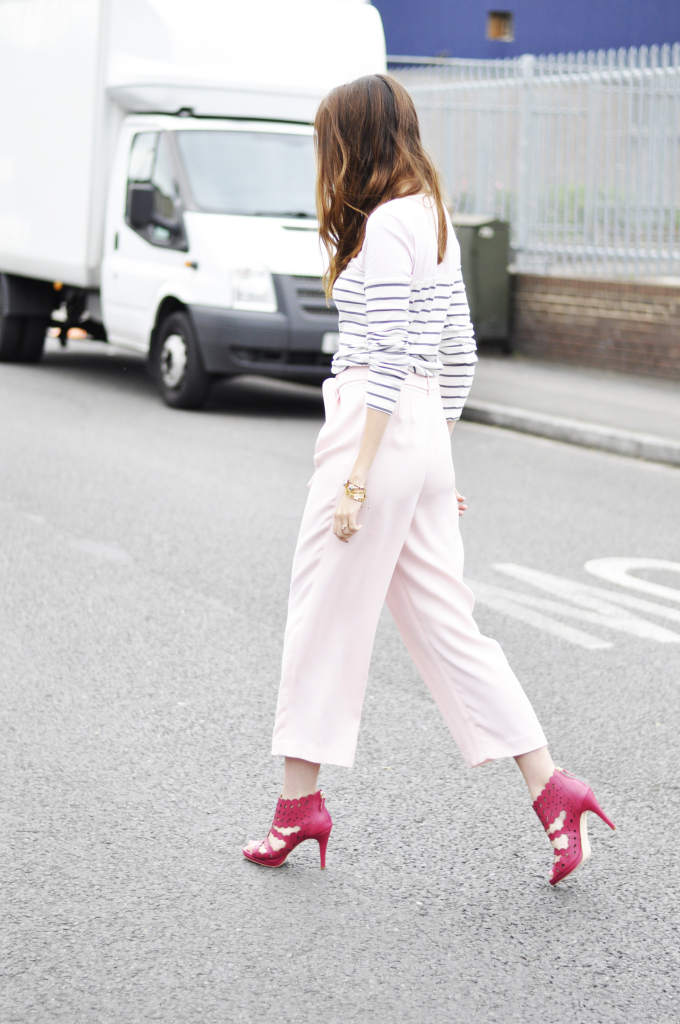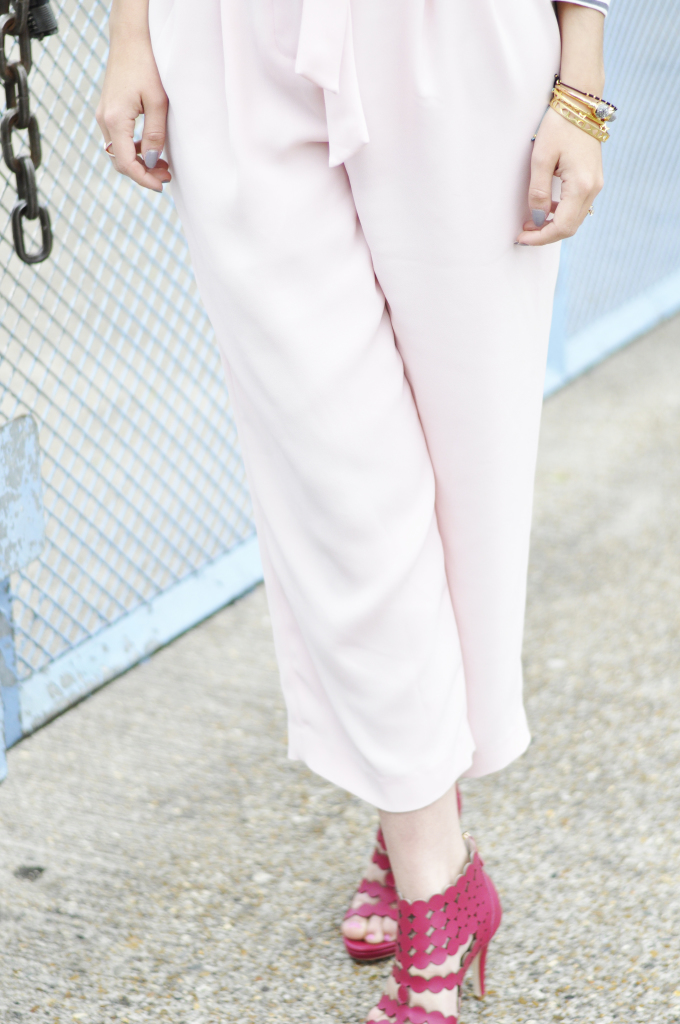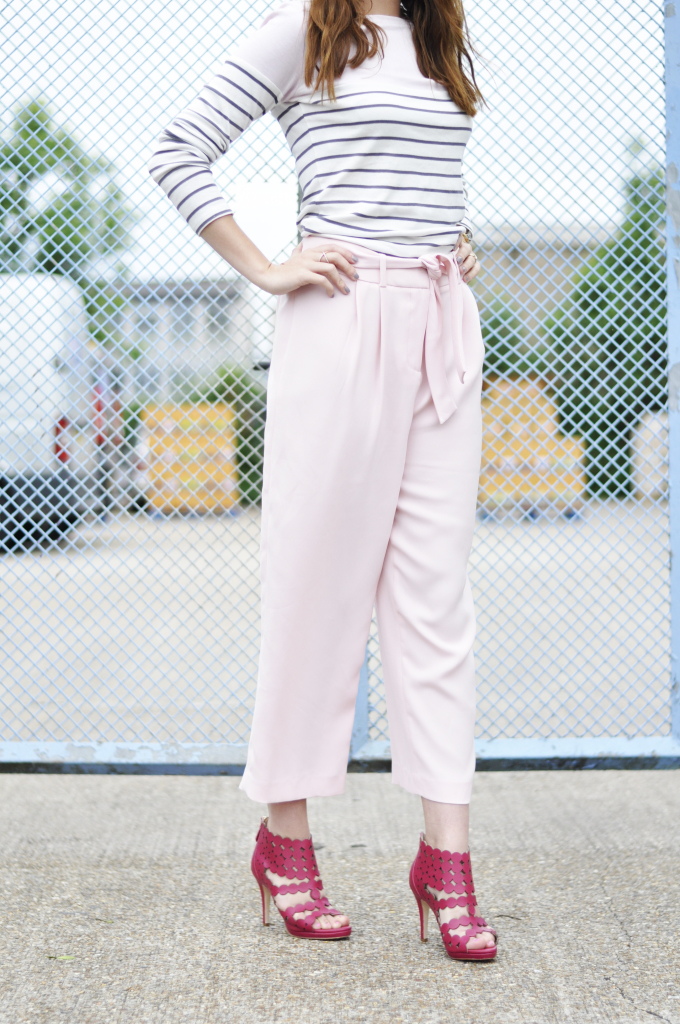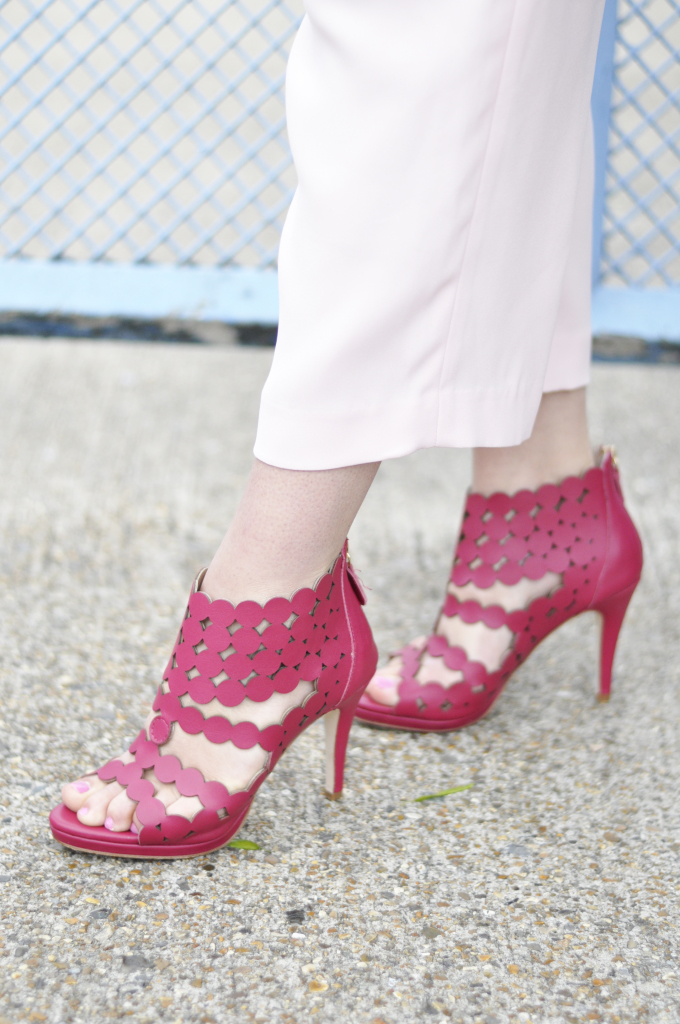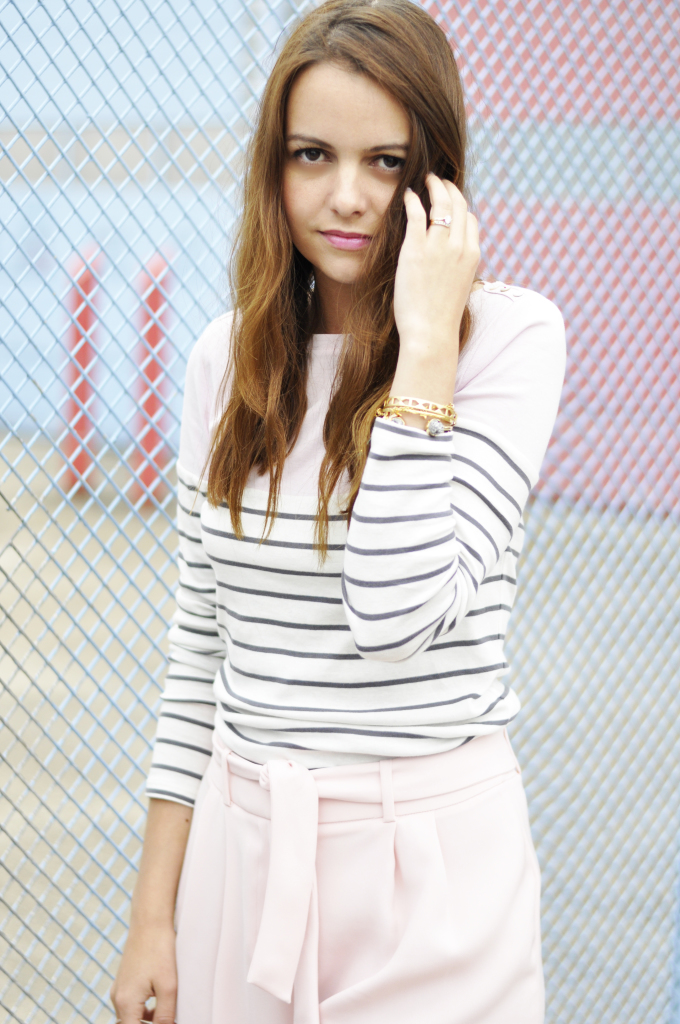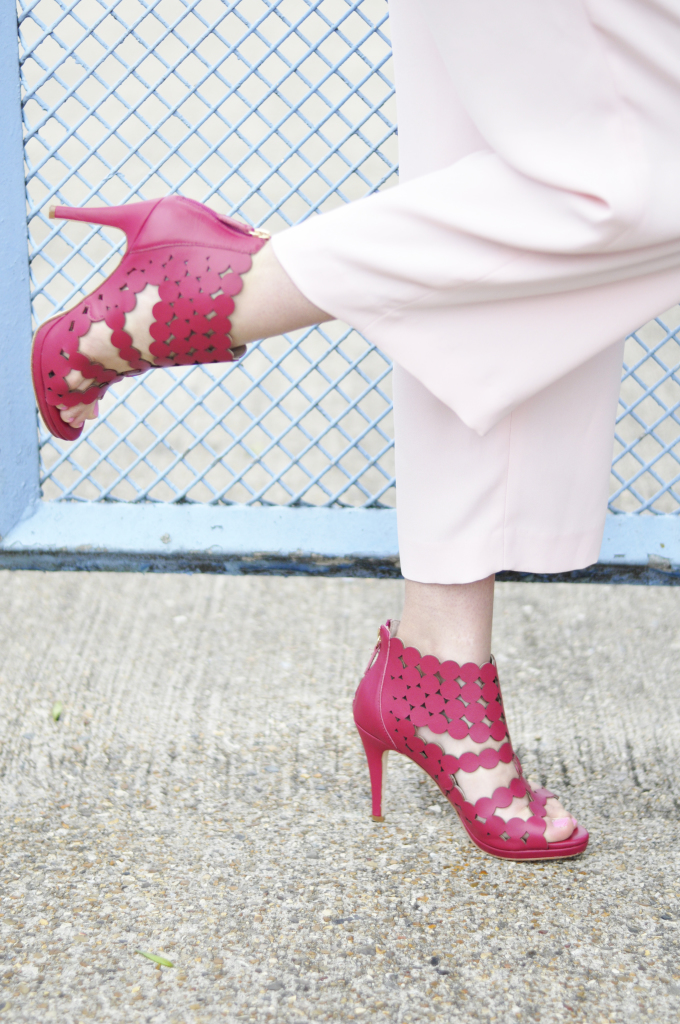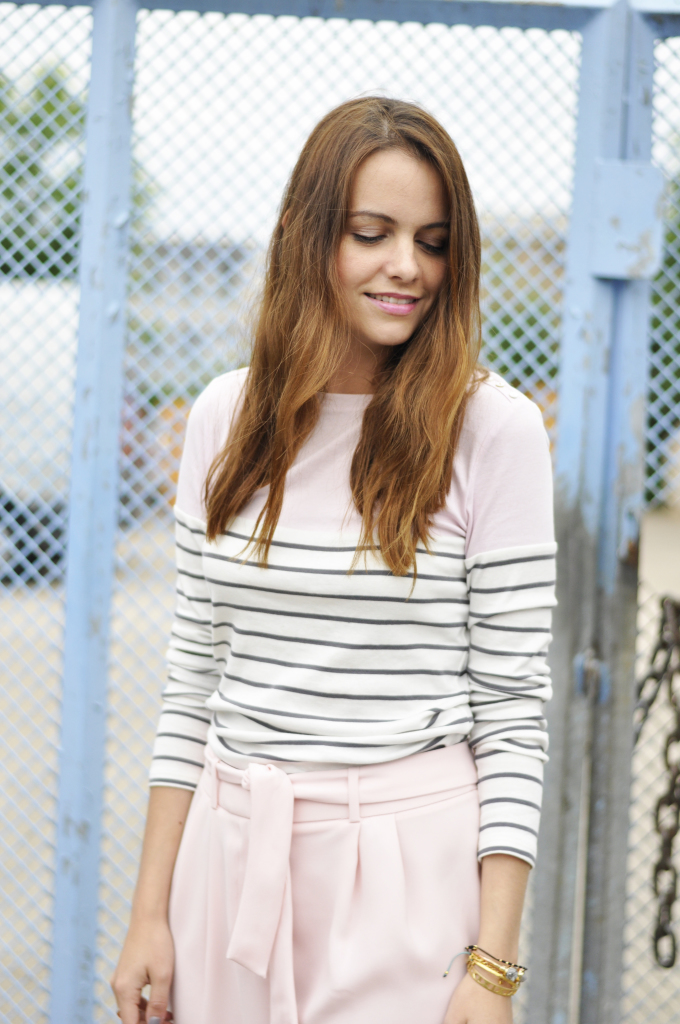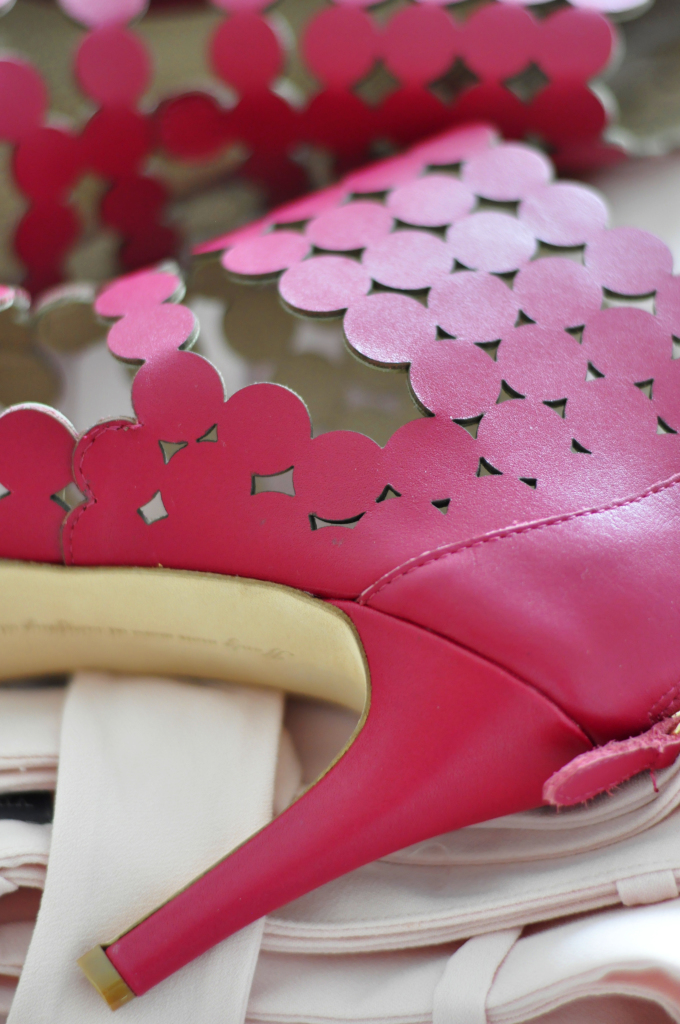 Evening, sorry for the late article I have been cleaning and cleaning the house today and it took me longer than I thought so I had to work all afternoon. Anyway today I am sharing with you my favourite pair of stilettos and brand as of late, Sargossa has created amazing shoes that are sexy, gorgeous and comfortable so you can spend hours and hours wearing them! I was so lucky to meet the whole team (more photos soon) and I loved seeing how passionate they were about your brand. I am loving those shoes so much I could wear them to bed … seriously! I find it hard to find the right pair that look sexy and fashionable but also comfortable and aside from J Crew I never found a smaller designer that has great pair. With Sargossa what I love is the design, they are so cute and so trendy compare to other heels or sandals that could seem a lot simpler. I paired my shoes with this cute pink pair of trousers from Vince Camuto I thought it looked quite professional yet fun! I usually wear those heels on a daily basis with skinny denims and a boyfriend blazer … I am looking forward to wearing them with dresses for evening outs! I will of course post the other looks in the next month so you guys can see how easy they are to wear with anything!
A big thank you to the Sargossa team for my wonderful shoes, I can now conquer the world
Sargossa stilettos Supreme Raspberry ℅, Vince Camuto trousers, Esprit top
xo S.
ps: yesterday was the hubby's birthday and our little niece came one week early to share her birthday with her uncle! We are ever so happy!