Good afternoon everyone,
I am writing this from my desk surrounded by my diffuser, a candle and a hot chocolate. Is it me or Autumn is definitely here to stay?! Today I am sharing with you one of my latest favourite brand Sloth London. They have some absolutely amazing bed linen made 100% of bamboo. These are the softest linens I have EVER had. I cant recommend them enough, having lovely beddings make such a big different to my sleep personally. Alice has created a wonderful brand, not only the linens are luxurious but they are at a great price point and also good for the environment. She like me has a passion for white linens and I can totally relate to her brand.
'SLOTH IS DEDICATED TO MAKING THE MOST ENVIRONMENTALLY CONSCIOUS CHOICES IT CAN. THAT MEANS: ETHICALLY SOURCED SUPPLIERS, NO MIDDLE-MAN AND RECYCLABLE PACKAGING' Sloth London
So today I am sharing with you my top 5 things to get a good night sleep … AD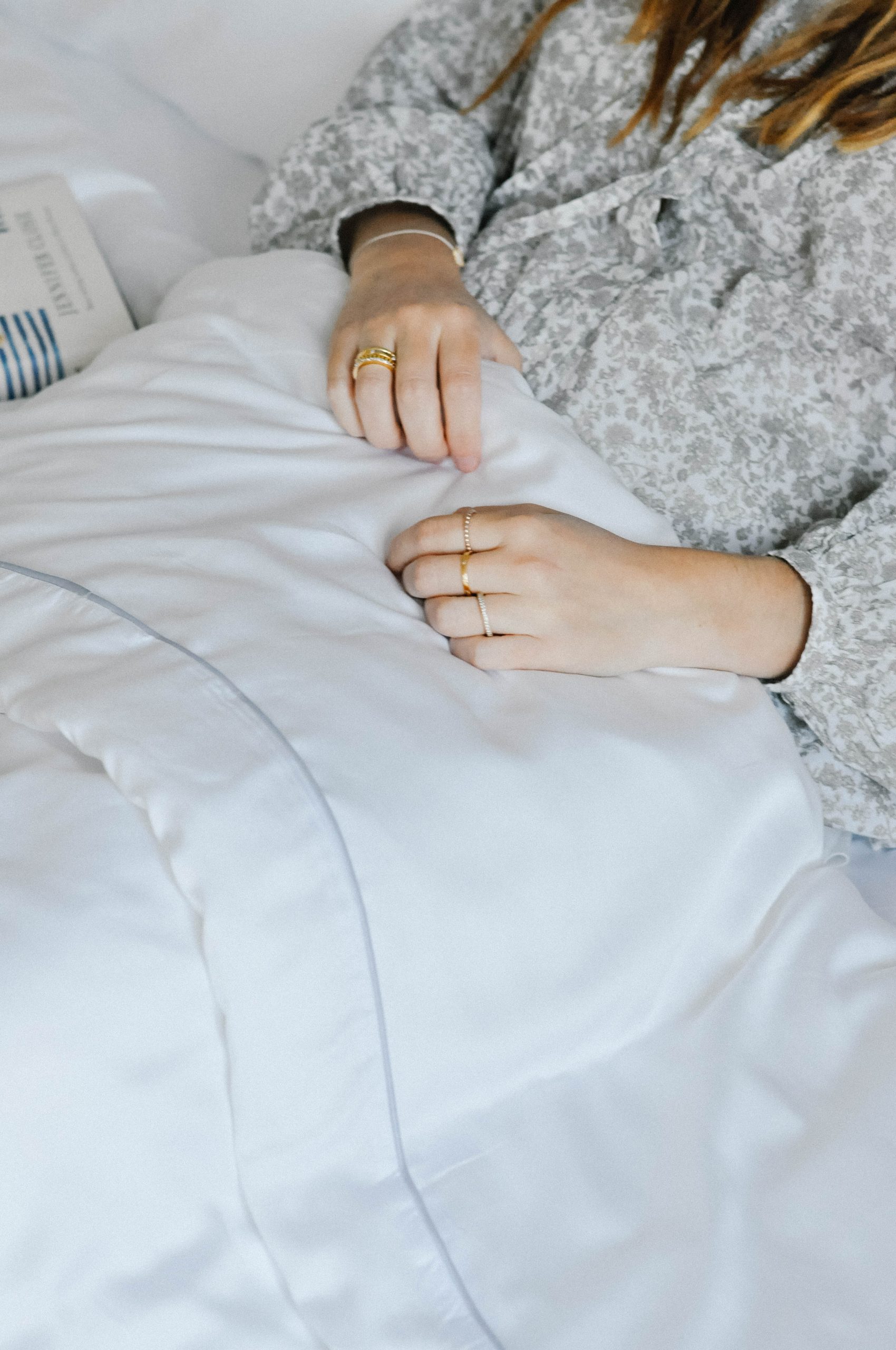 Bed linens that make you feel comfortable and at ease, I have tried tonnes of brands to be fair and sometimes even with a high price point I wasn't 100% happy. Probably because most of the times I felt like the fabric was either getting stuck to my skin in the summer or just rubbing weirdly in the night when I was wearing loungewear bottoms in the winter! Sloth London has created something exclusive and not only it's soft but it falls perfectly and falls perfectly on you like a little cloud (and they are all white haha)
Water, drink plenty. Personally if I don't drink enough during the day my body will not hesitate to remind me and I won't sleep because I will likely fall sleep with a headache. Put some lemon in your water it's nicer …
Essential oils wether on your skin or in the air with a diffuser I find it relaxing before bed and really helps me clear my head and just focus on my breathing.
Avoid screens (we are all super victims of this) but if you can try and switch at least 30-40 min before bed and either read or just relax peacefully with some music.
Finally (and this is a personal preference) but I do love to shower before bed I feel refreshed and ready for a good night sleep! Treat yourself to a bath or if you have showers in the morning (I do too mostly) then have a very quick shower before bed just a few min and don't forget face wash otherwise your white pillows will end up yellow very quickly!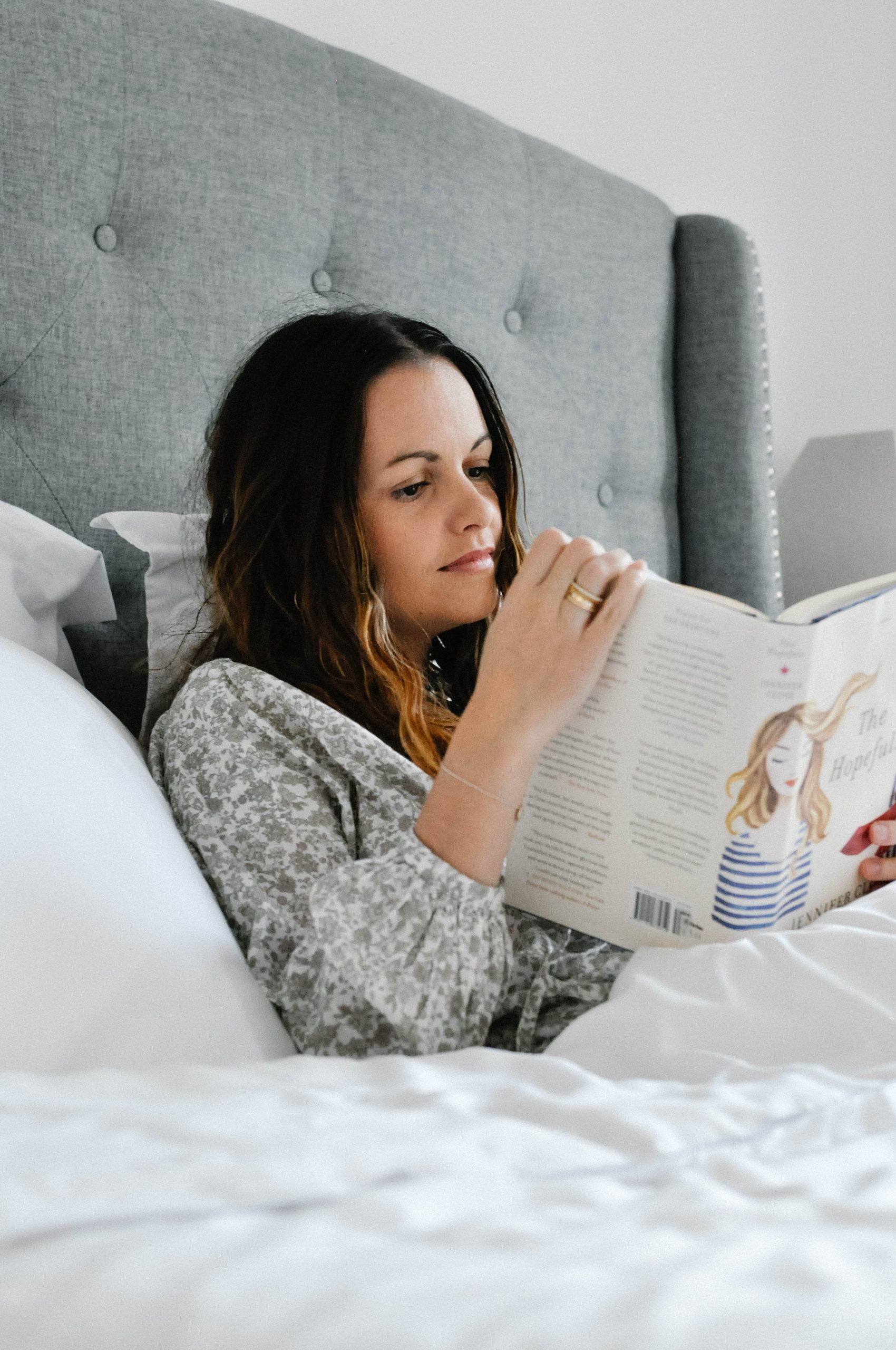 I hope you enjoyed this and you will find luxury in Sloth London's bed linens like I did.
A big thank you to Sloth London for sponsoring this post! All opinions are my own