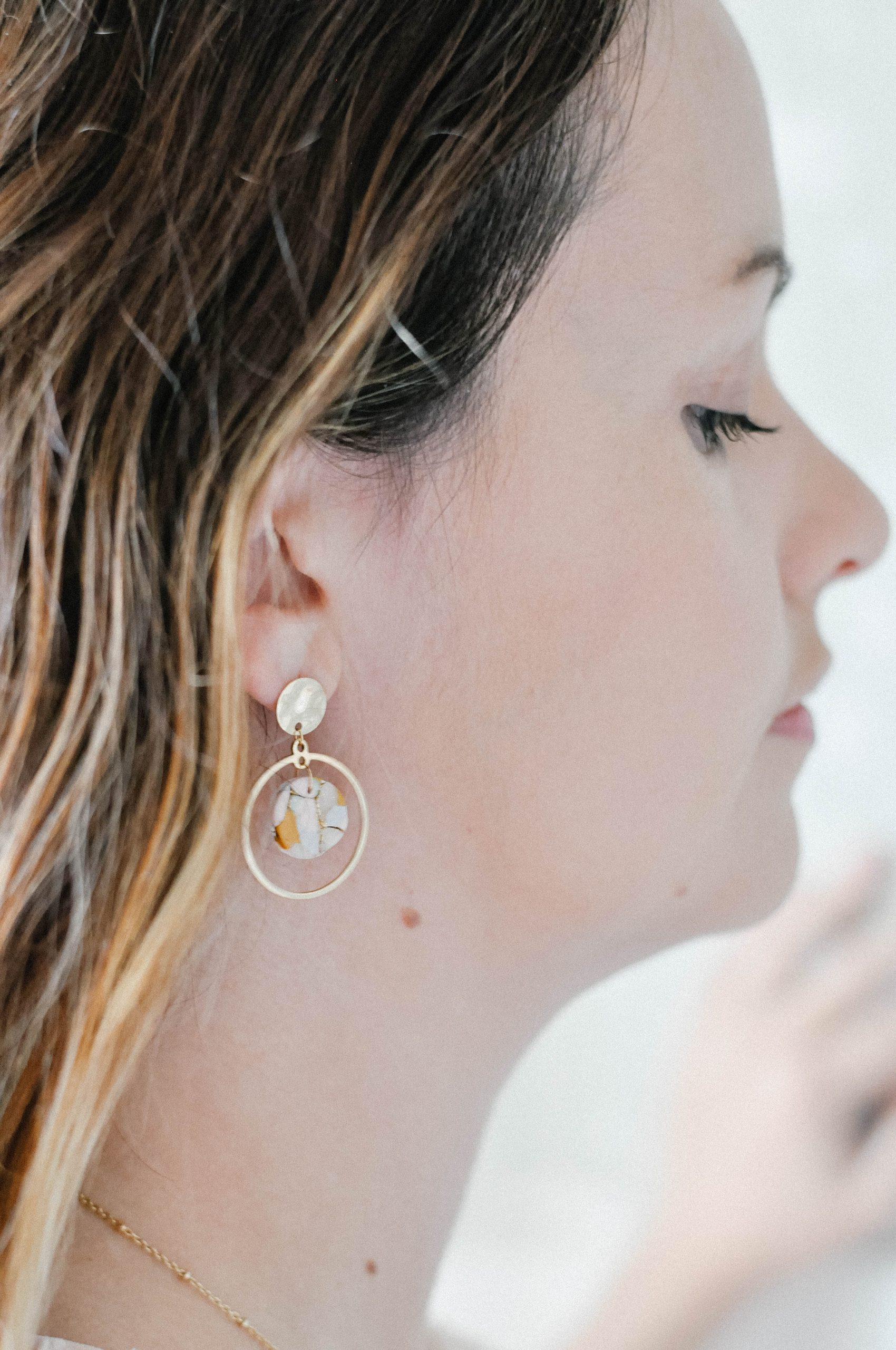 Hope your weekend is going well, it's rainy and cold here to be honest! I am so pleased to share with you my lovely partnership with Bumble and Bees! Such a sweet little shop based in Kent, she makes the most beautiful jewellery made out of clay. Her pieces are all handcrafted and I love the variety of choices she offers. Her little shop is on ETSY which I love and you can find it here. Her collections are inspired by Botanicals and the beauty around! I am so in love with the pieces, they are feminine, unusual and so dainty, they fit with dressed up looks and also for any day!
I love adding piece of jewellery to an outfit, it makes it more personal and the style of Bumble and Bees really suits me! I love that on top of the beautiful clay designs some of the pieces also have some lovely gold accent to them! You will never go wrong here with those stunning pieces! The prices are wonderful too, everything is under £20 which is incredible for the quality and the work that is put into it!
When it comes to wearing jewellery less is usually more for me, minimal dainty earrings or necklaces are my favourite. I love pieces that go with everything and every vibe.
'Always wear your jewellery with confidence'
Thanks to the wonderful Bumble and Bees for my beautiful earrings | AD