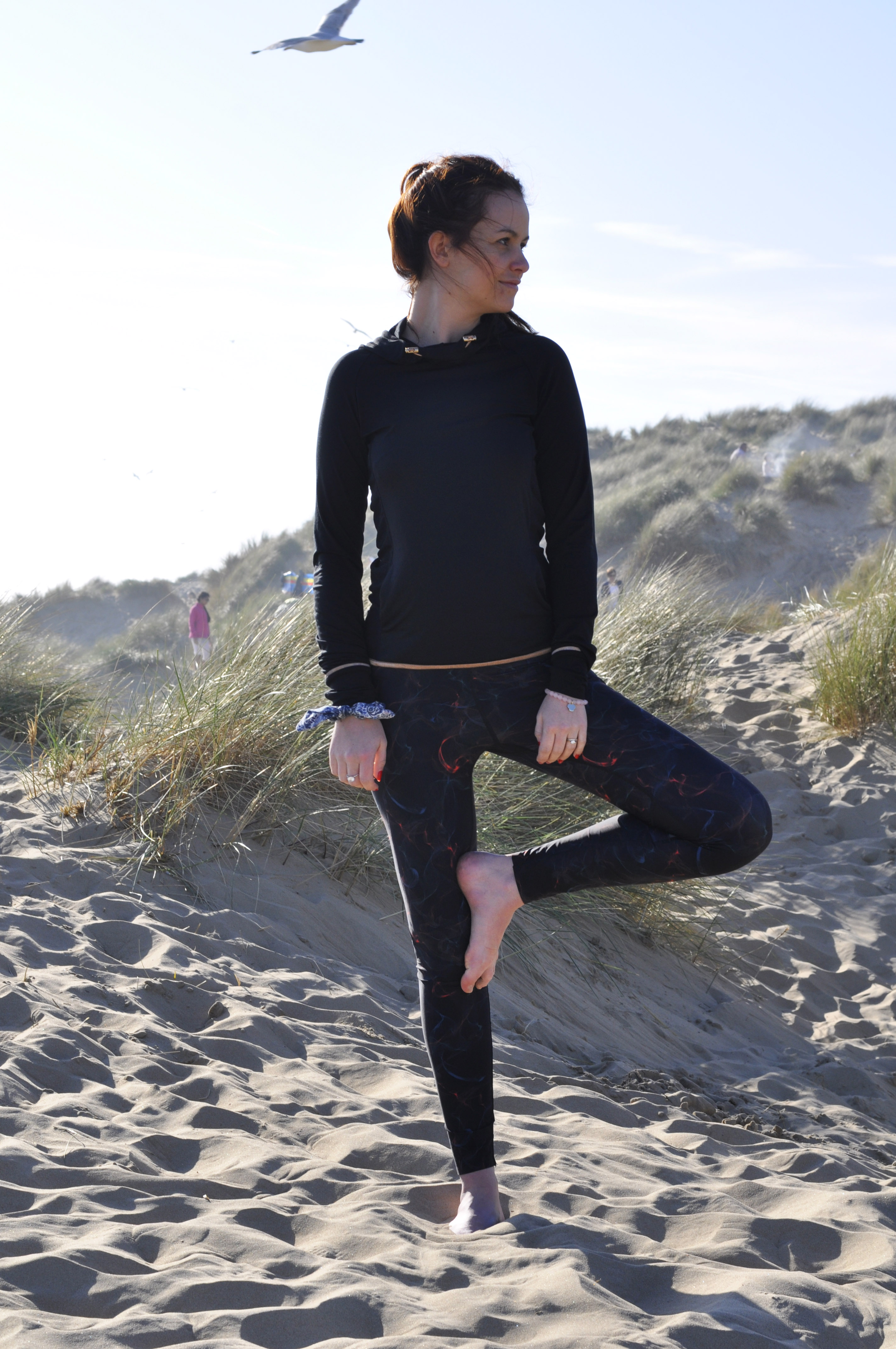 This morning we are talking exercise, reshaping body and being healthy …
So as you may know I used to be the girl who eats Nutella with a spoon on a weekly basis, eats at least 1 or 2 burgers a week and crazy about sweet things … Well pregnancy has changed my diet considerably, it's been 9 months of pretty much being a vegetarian. The first 4 months I was so ill I did not eat anything but toast and water to keep hydrated.
I then did not have ANY cravings
whatsoever
aside from Orange Juice which I already craved before, I don't drink any fizzy drinks
n
ever
,
so I only really jump on OJ and any smoothie and fruit juice you can think
of.
I avoided
beef
because I was not immune to toxoplasmosis and as I only eat my meat very rare or blue as some restaurant says, I had to stay off it which has been the hardest,
I was looking
forward to
getting
a big steak with blue cheese on it and fries hahah
Cheese oh boy how I miss
ed
cheese, I actually have those little white dots on my nails I miss cheese so much! Anyway now that I want to
lose
the extra baby weight it's nice to rethink the habits and the daily food intake as well
as
daily exercise.
My breakfast has always been the same for 26 years and will not change (hot chocolate, OJ and toast) I sometimes splurge for maple pancake on the weekend. I often need a little boost around mid morning (I eat little but every 2h always have always will) so I do a smoothie every morning
,
now I mix a little milk or juice with fruits and veg. My favourite for a touch of Spring Banana, Strawberries, Peach, Kale and Ginger it's pink and it tastes like summer.
I then have the same sort of lunches I had before, avocado, feta, radishes, rocket salad and sometimes a little quinoa to make it more consistent if I am starving.
I often get a honey yogurt with a fruit or a little cake mid afternoon and then whatever the husband cooks at night. We like to mix between meat, fish
,
I
also
try to eat more veg (welcome to my life veg! it's been 26 year
s..
it's
now time to meet hahah)
We splurge on the weekend with Mexican or Chinese but we also make sure we only have one big meal that day and do a lot of walking.
With pregnancy I have had a lot of back pain and also my pelvic bone was damaged therefor
e
I have to be careful and take it slow. I am looking forward to joining the hubby at our new gym for some little running and especially the pool .. amazing facilities at the Stour Centre and also we can either take baby to swimming lessons or leave him two hours at the creche to get some time to ourselves.
In the meantime I am intending on walking every morning with baby before my smoothie time
as
it will be good to get fresh air, we have an amazing neighbourhood and also a massive nature reserve and woods by the house which is perfect to walk to. We are also 20 min from the beach and over the weekends we like to walk and get some intense seaside fresh air (beach Camber Sands)
I am wearing Sweaty Betty to get back into shape, they have a vast variety of looks and it's super cheap which is nice if you are like me and like to change your jog look every week hahah
Thanks to Sweaty Betty for this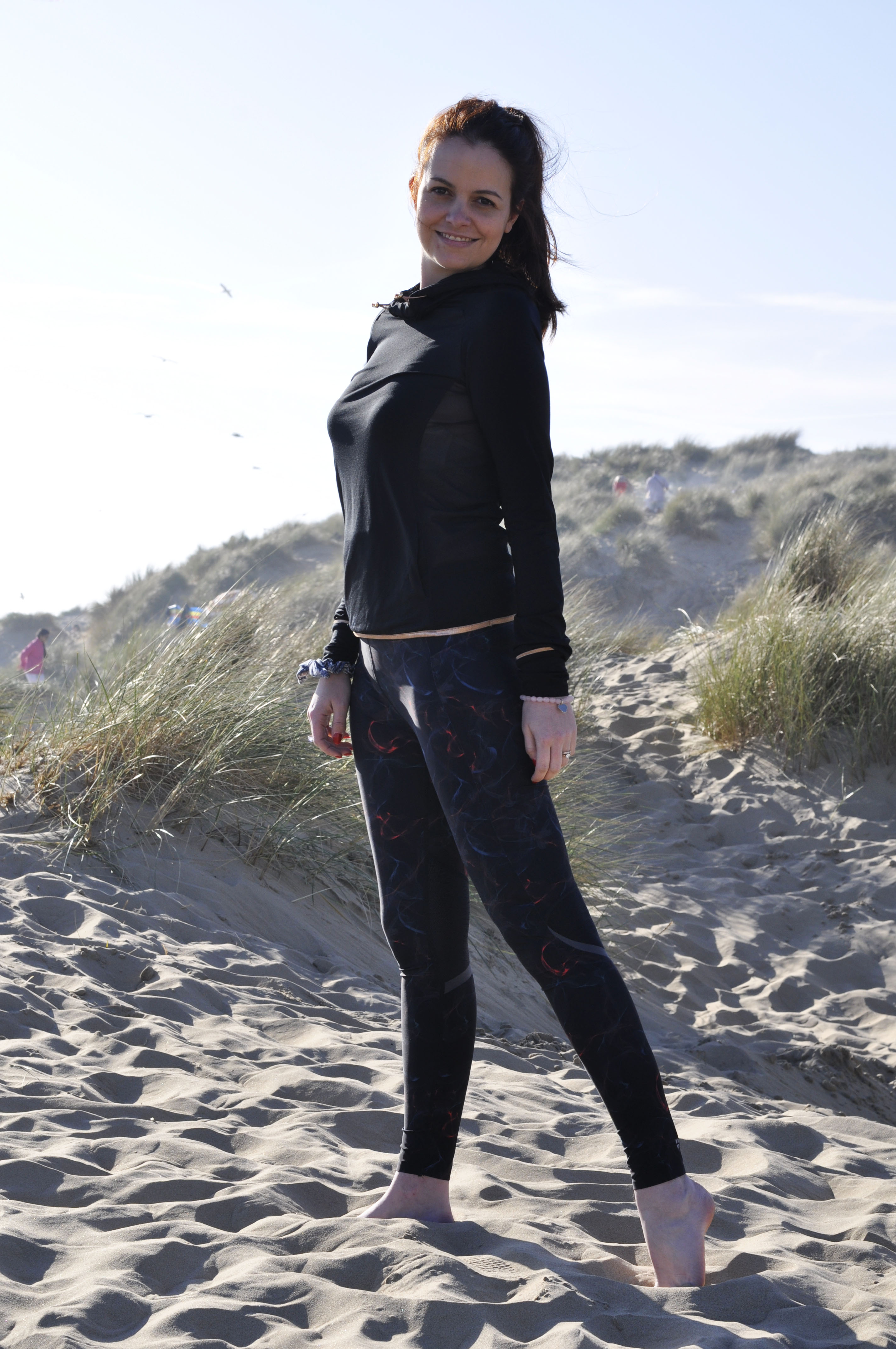 Remodeler son corps après un accouchement grace à Sweaty Betty
Ce matin nous allons parler 'exercice' afin de remodeler le corps et se maintenir en bonne santé…
Comme vous le savez peut-être j'étais plutôt du genre à avaler du Nutella à la cuillère et à manger au moins 1 ou 2 burgers par semaine sans oublier mon addiction aux douceurs sucrées…..et bien la grossesse a considérablement modifié mon régime qui s'est apparenté à un régime végétarien pendant 9 mois. En revanche pendant les 4 premiers mois, j'étais tellement malade que je n'ai en fait mangé que du pain grillé et bu de l'eau pour m'hydrater.
Par ailleurs, je n'ai pas eu ces 'envies' de femme enceinte hormis le jus d'orange dont je n'ai jamais pu me passer, je n'aime pas les boissons gazeuses donc je ne m'enthousiasme que pour le jus d'orange ou tout autre jus de fruit ou smoothie.
J'ai évité la viande de boeuf n'étant pas immunisée contre la toxoplasmose et comme je ne l'aime que saignante il a fallu que je m'en passe ce qui a été le plus dur et j'avais vraiment hâte de pouvoir m'offrir un bon steak avec du bleu (fromage) dessus et des frites!Du fromage! oh la la que le fromage m'a manqué! j'ai d'ailleurs ces petits points blancs sur mes ongles, le fromage me manque tant! mais maintenant que je veux perdre ce poids en trop il est agréable de repenser mes habitudes et l'alimentation journalière tout comme les exercices physiques quotidiens.
Mon petit-déjeuner est le même depuis 26 ans et ne changera pas: chocolat chaud, jus d'orange et toasts et quelques fois au week-end je m'offre une crêpe au sirop d'érable. J'ai souvent besoin d'un petit en-cas en milieu de matinée (je mange peu mais toutes les deux heures, il en a toujours été ainsi et cela ne va pas changer). Donc je prépare un smoothie tous les matins et maintenant je mélange un peu de lait ou jus de fruit avec des fruits et des légumes. Mon préféré est fait de bananes de printemps, fraises, pèches, choux frisé et gingembre, le tout est de couleur rose et tout cela sent bon l'été!
?
Quant aux repas de midi, ce sont les mêmes qu'avant la grossesse: avocat, feta, radis, salade de roquette et parfois du quinoa pour un peu plus de consistance si j'ai vraiment très faim. En milieu d'après-midi je prends souvent un yoghourt au miel et un fruit voire un petit gâteau et bien sur ce que mon mari prépare le soir quelque soit le plat.
On aime bien alterner poisson et viande. J'essaie également de manger plus de légumes. Bienvenue à vous dans ma vie les légumes!! cela fait 26 ans…il est grand temps de faire connaissance! ahah!
On s'offre facilement du Mexicain ou du chinois les week-ends, mais alors on s'assure de ne faire qu'un seul repas dans la journée et on 'randonne' pour compenser! Avec la grossesse j'ai souvent eu très mal au dos et le bassin a bien souffert de ce fait je dois faire très attention et y aller doucement! J'ai hâte de pouvoir me joindre à mon mari lorsqu'il va à la gym pour un peu de course à pied et pour la piscine surtout…. nous avons de supers installations au Stour Centre d'Ashford et nous pouvons également emmener Liam avec nous et oui avec 'les bébés nageurs' ou tout simplement nous pouvons le laisser 2 heures à la crèche du centre…ce qui nous donne un peu de temps pour nous.
En attendant j'ai l'intention de marcher tous les jours avec bébé avant le moment du smoothie car un peu d'air frais est indispensable, nous vivons dans un quartier extrêmement agréable à proximité d'une grande réserve naturelle avec des bois, vraiment tout près de notre maison ce qui nous donne de grandes possibilités de marche. Nous habitons également à 20 minutes de la mer et là encore un grand bol d'air et promenades sur la plage ou en bord de mer sont à notre portée les week-ends… N.B. Beach Camber Sands.
Je porte une tenue Sweaty Betty pour retrouver la ligne. Ils ont une variété de tenues et styles qui sont abordables et si vous êtes comme moi et aimez changer votre 'look' chaque semaine, c'est vraiment ce qu'il vous faut.