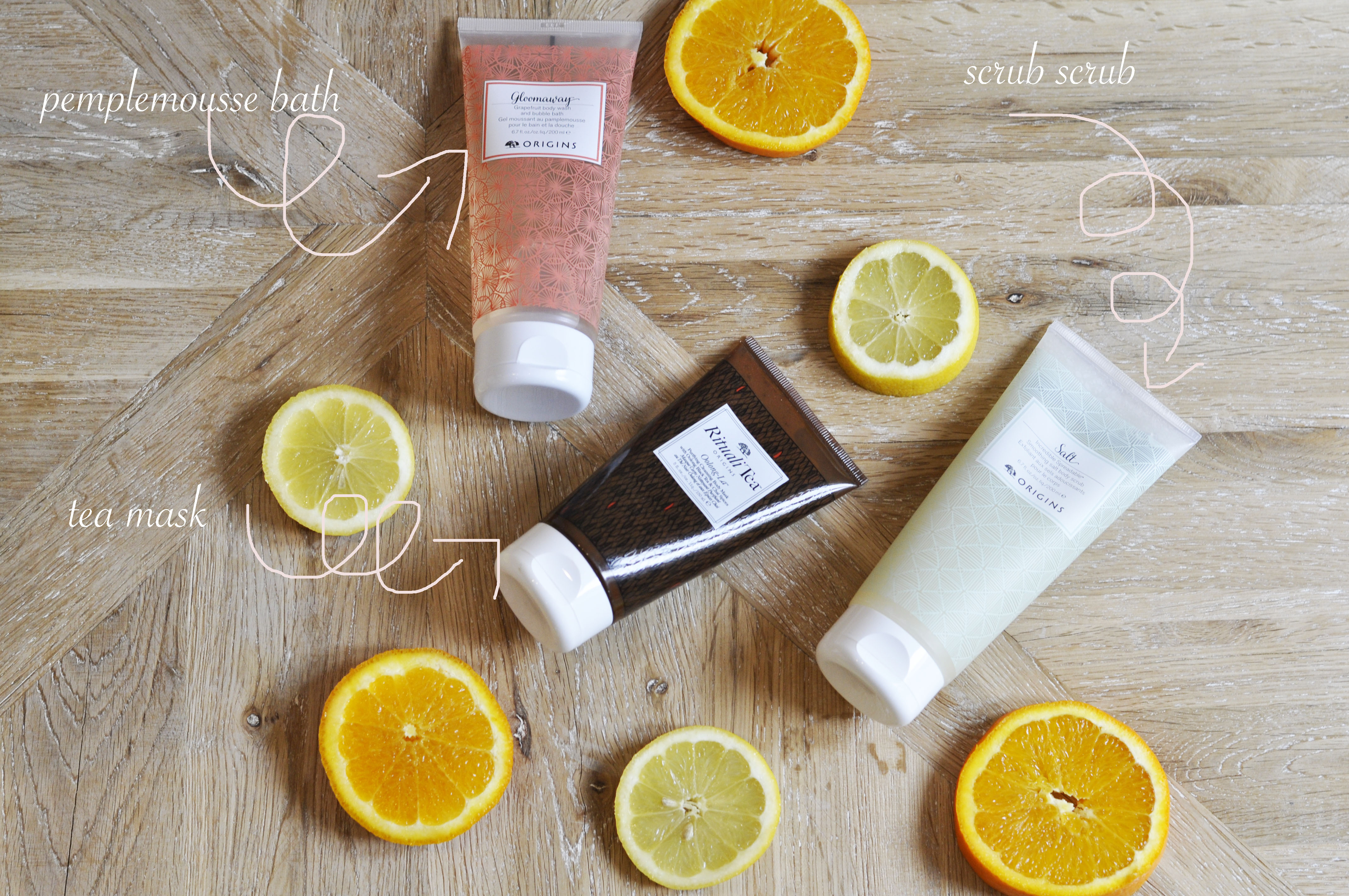 I live for beauty products, if you follow me on Snapchat you have seen that I have quite a few bags for beauty products to go through. I tend to stick to a few things at a time otherwise my skin gets super damages. Since giving birth my skin has been on the fussy side, it's rather dry and dull let's say … well I also know I badly need some serious sun, last summer I was pregnant and rather sick so I missed summer 2016 haha
I have been looking for a few good products in order to get my skin back to normal after pregnancy, I thought I don't have much time to spare looking for new products testing things out etc so I went straight to my favourite trusted brand and that is Origins, they do very good products healthy simple smells and I always feels so refreshed after using them.
Here is a look at their new spring/summer launch, I think my favourite is the green one which is the salt body scrub it smells heavenly delicious and leaves my skin so smooth and refreshed after my shower. I usually use it once a week when I have a bath it's like my weekly treat.
The black tea body mask is a first for me, cleansing the body really is essentiel if you want to avoid dryness and dead skin and I honestly now swear by it I have to stop myself using it and just keep it as a little treat haha
Finally the peachy one is a body wash, the grapefruit smell is perfect for late summer showers after the beach and it also works super well at making bubbles in your bath if you want to destress on a Sunday night before the new week ahead …
Hope you like their products as much as I do.
Thank you to Origins
xo S