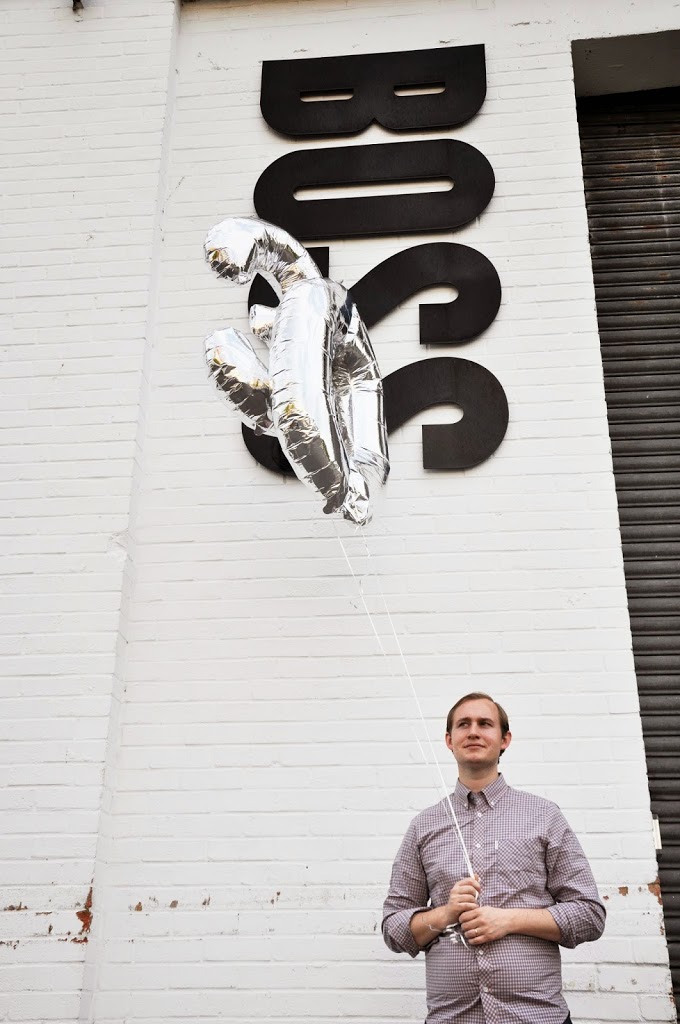 So the boss turned 30 last week and we did a little shoot because … well because I love balloons but who doesn't!!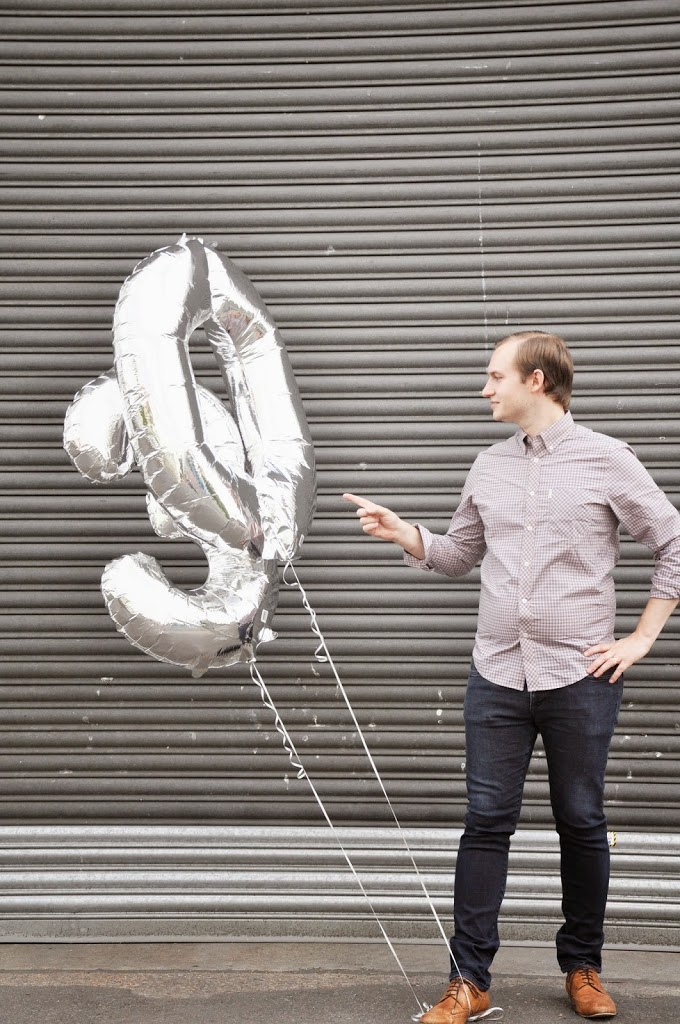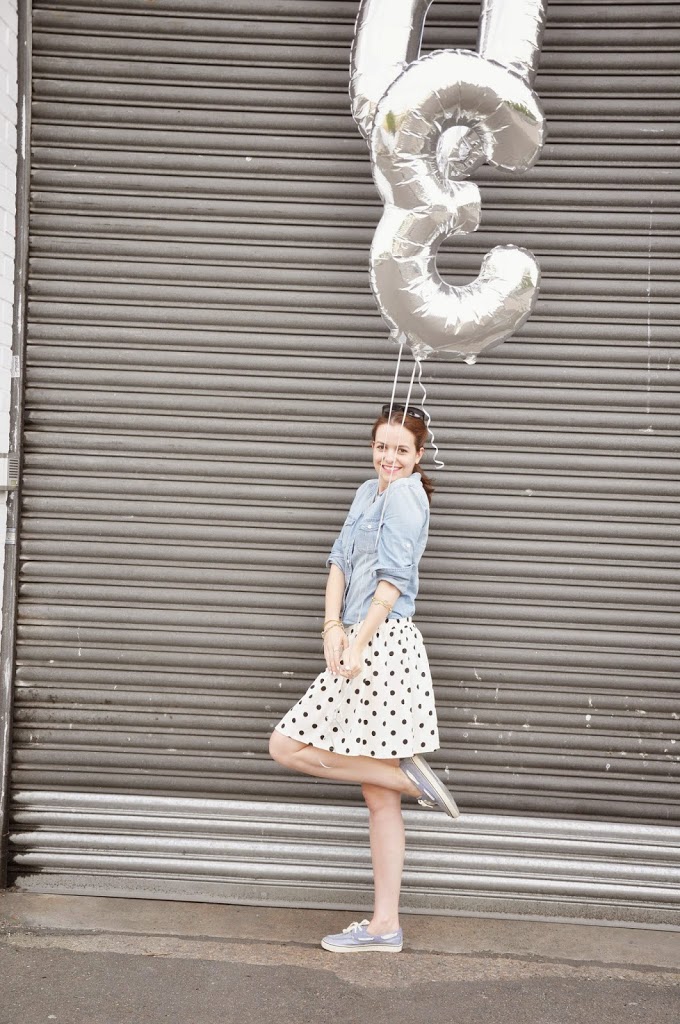 I had to play with the balloons of course! I think I am gonna keep those balloons until I turn 30 myself … do you think they are gonna last 6 years?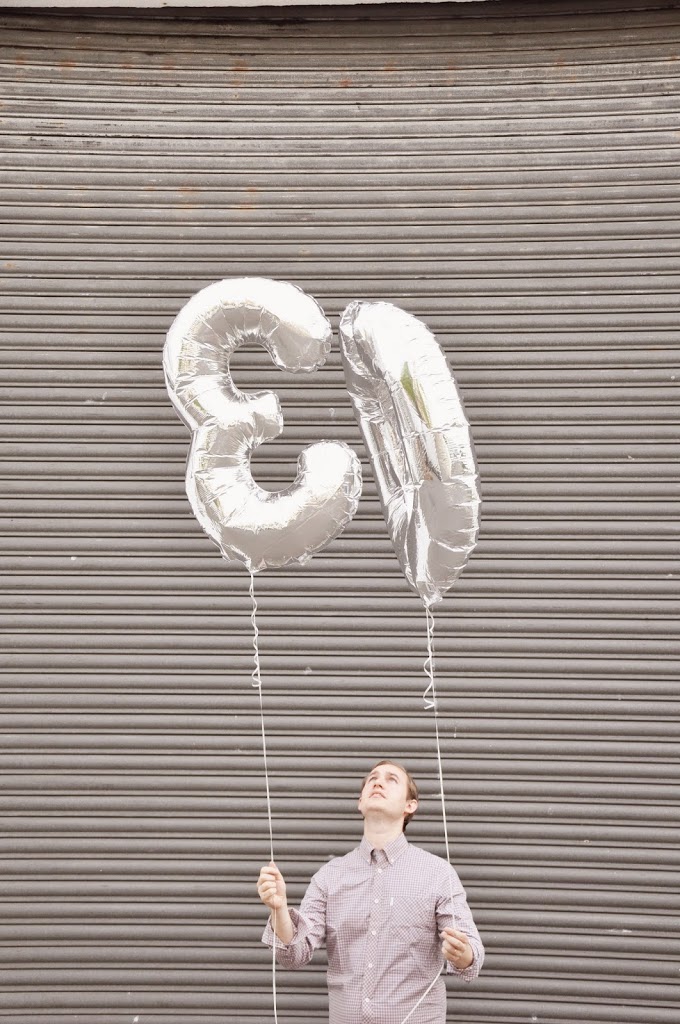 Squeezed a little outfit shoot at the same time, if you follow me along on instagram and on the blog you will realise that I wear my chambray shirt often all the time. It's so comfy and just casual and it's J.Crew 🙂 This cute skirt is from New Look it's an oldy that I had at the back of my wardrobe and found when we moved in our new flat and I thought to myself 'what a cutie' I am crazy about polka dots …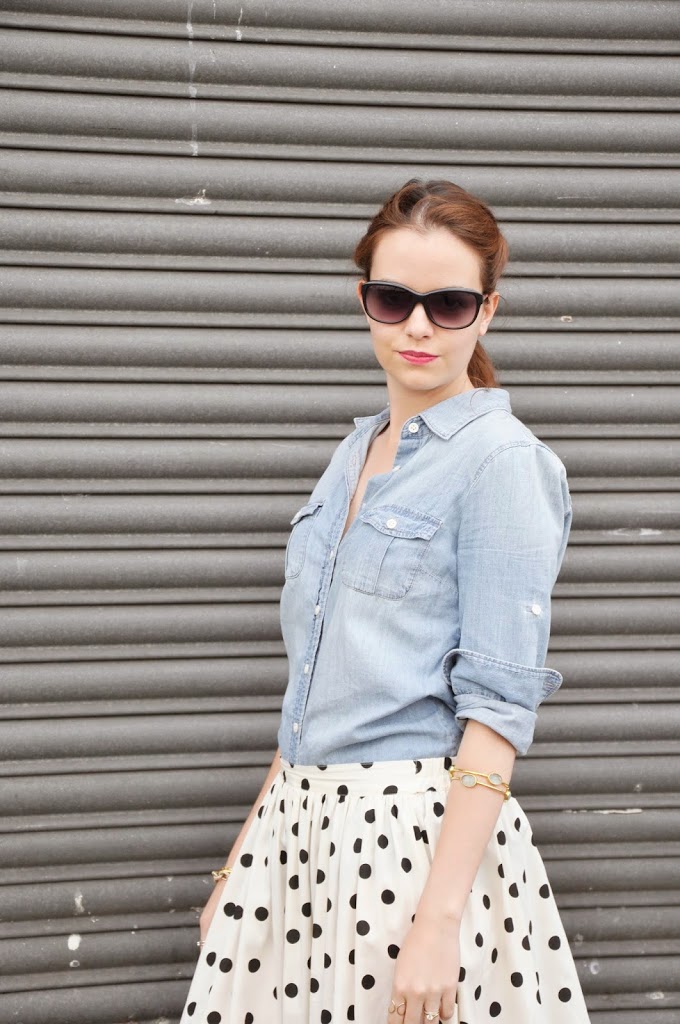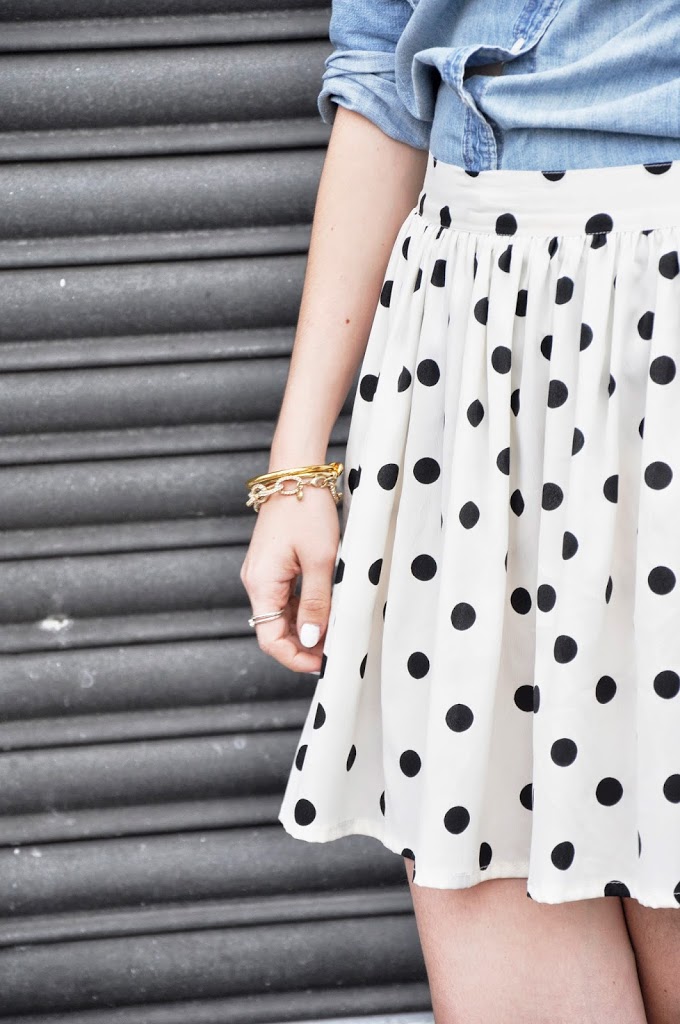 I fell in love with
Pradman
jewellery recently and knew I had to order the bangles. I had been looking for some similar ones for a very long time and could not find any that I really loved and that were good price. Make sure you check her online store!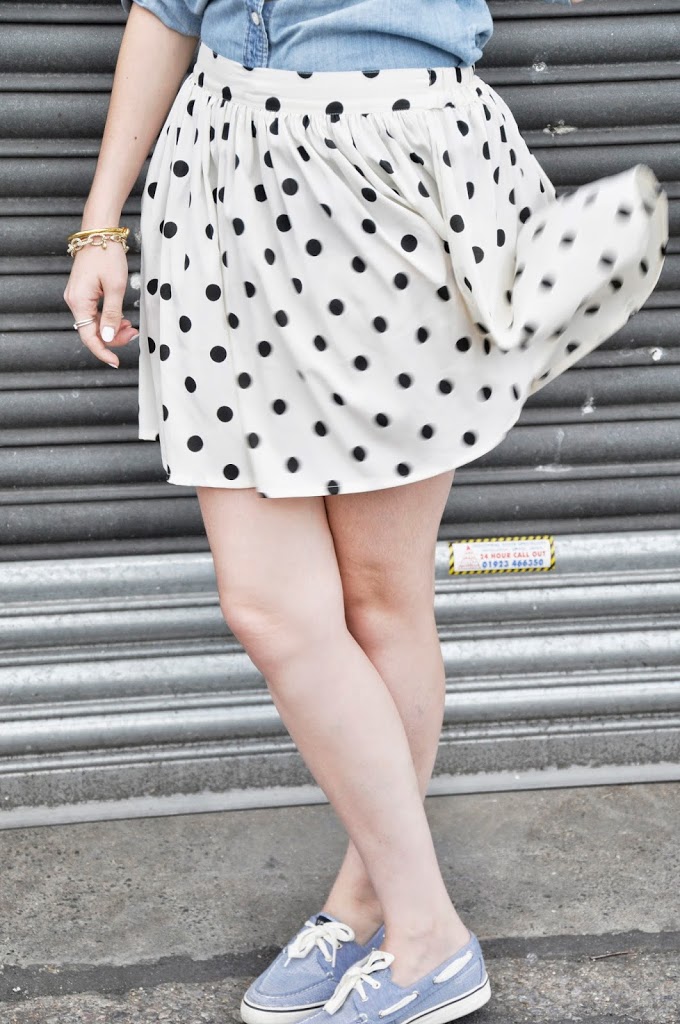 I have been wanting some
Sperry
for a while now and I scored those on sale a little while ago and was so happy! They are blue so of course perfect for my blue obsession and you probably can't see but they have sequins on them, cool right? Few weeks after I bought the citrus version now I am on the hunt for the pink and white …