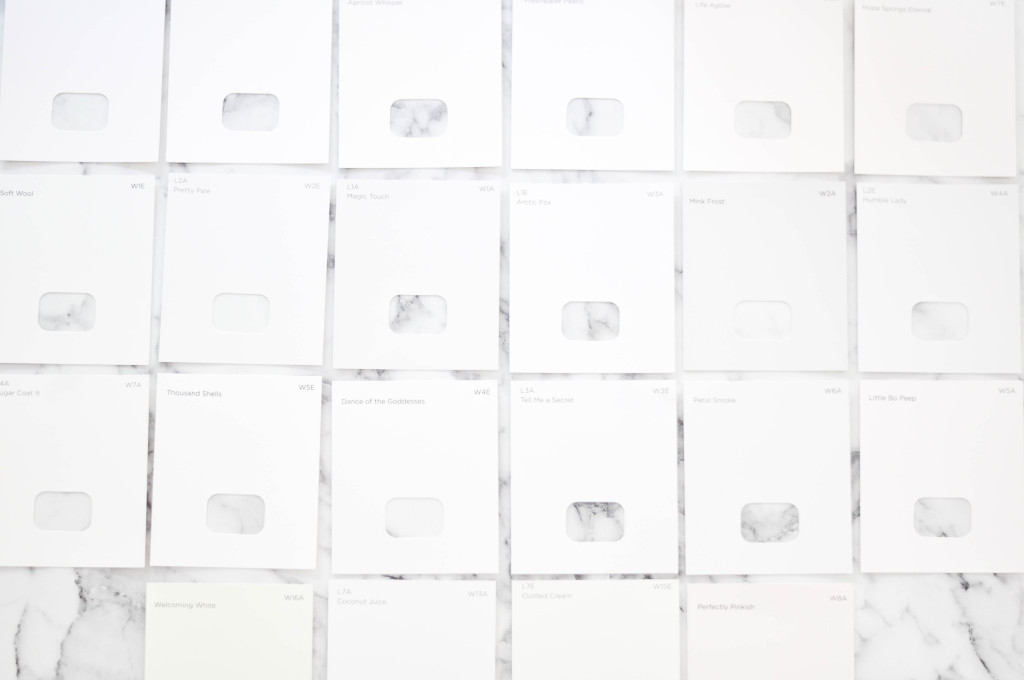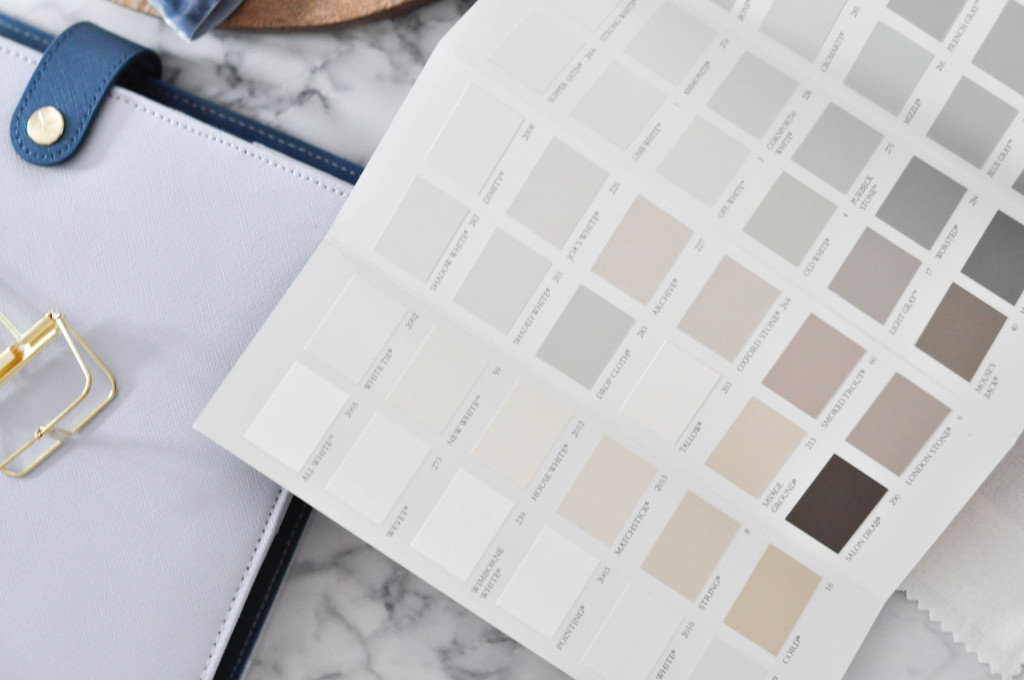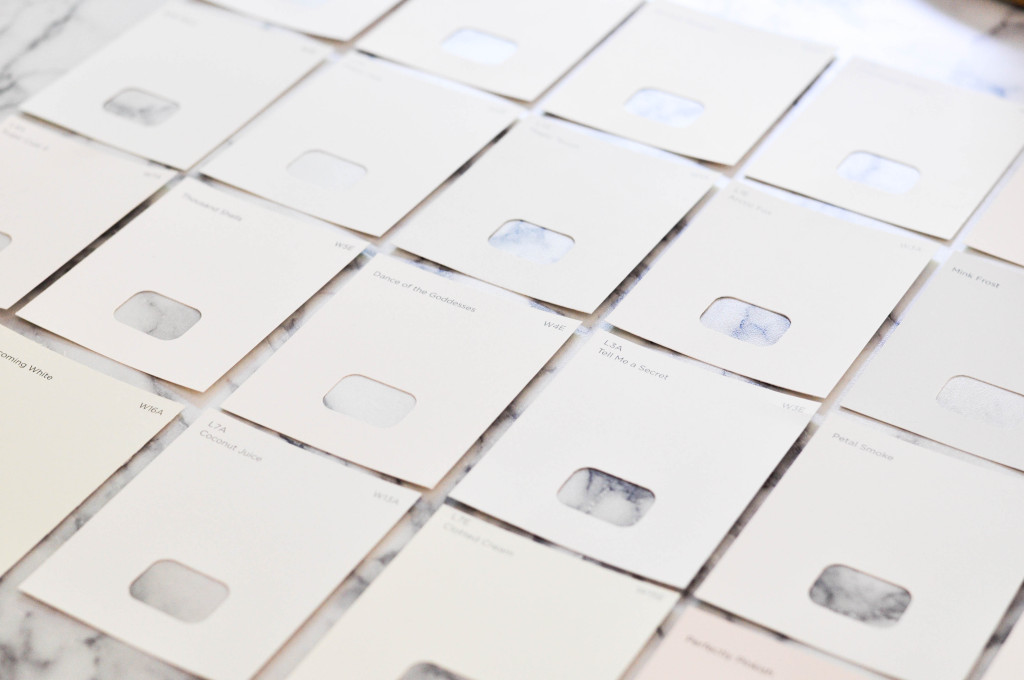 Choosing white for your walls is one of the hardest, we went through this process over a year ago and I thought it would be one of our easiest choice for the house … well needless to say it was a lot harder that I thought and you know men are all similar and for them all the white shades look the same ya know my battle right?!
I wanted a white that was bright and chic without our home looking like a hospital if you know what I mean, whites do look the same until you put them next to each other and half of your choices are yellow, pink or somehow green.
I spent a lot of time in B&Q and the Dulux website to be honest I then selected two tons that I thought were the most appropriate for our home and the choice was made within seconds!
Choosing white is not easy but I would suggest just get tons of samples more than needed to be honest it might be overwhelming but it's necessary to narrow it down to only a few choices. The ideal scenario is to narrow your final choices to maybe two to three no more otherwise you focus on too many options and it won't be easy.
We chose Dulux for our paint because it seemed like the right choice and also because it is super easy to clean when you get a stain on the wall. I hope this helps you or maybe just convince you can do a lot of choices for your home yourself and feel like it becomes your home with your choices.
xo S.