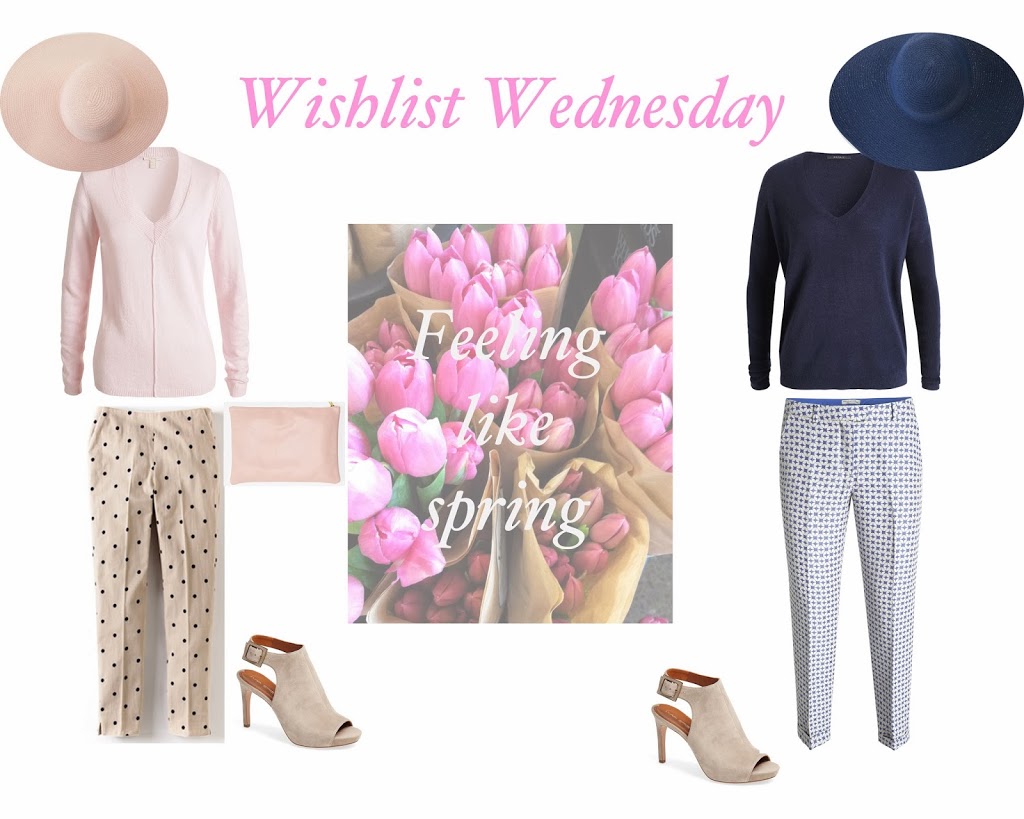 Hats: American Apparel, Pink sweater: Esprit, Polka dot statement pants: Boden, Shoes Nordstrom, Pouch: American Apparel, Navy cashmere sweater (under 100£): Esprit, Statement jacquard pants: Esprit,
I particularly love winters because of Christmas and some snow (not that we have tons of it in the UK) but sometimes a bit of snow is enjoyable. But once Christmas is over and long gone, don't we all just want some sunshine? It has been quite cold and raining here in the UK and it is quite frankly slightly depressing let's be honest … I really feel like buying a one way flight ticket to the Turks and Caicos and stay with the in law until summer arrives … (on a serious note I have been dreaming about it for weeks now is that a sign we should actually go?)
I have selected two outfits that I am crazy about at the moment, I am thinking of my spring/summer wardrobe already just to give me a bit of energy to go through the dull winter days. I have a wish list on my computer (a never ending one if you know what I mean) and these are a few of my favourite things to come in the new season.
We have made it to the midd week yay two more days until the weekend!
Stay warm!
xo S.S