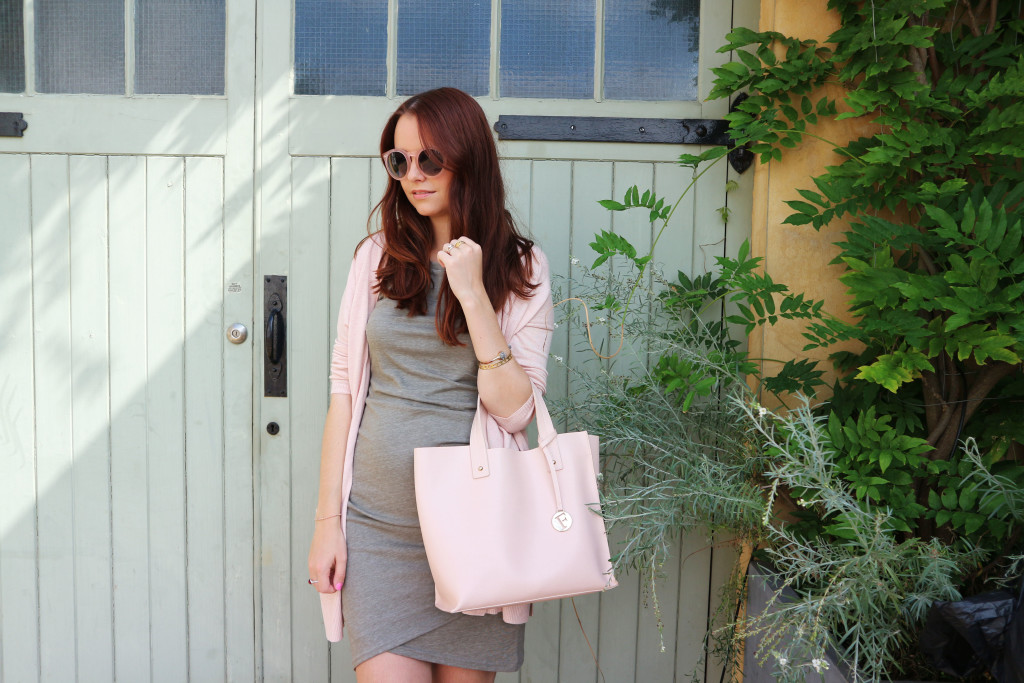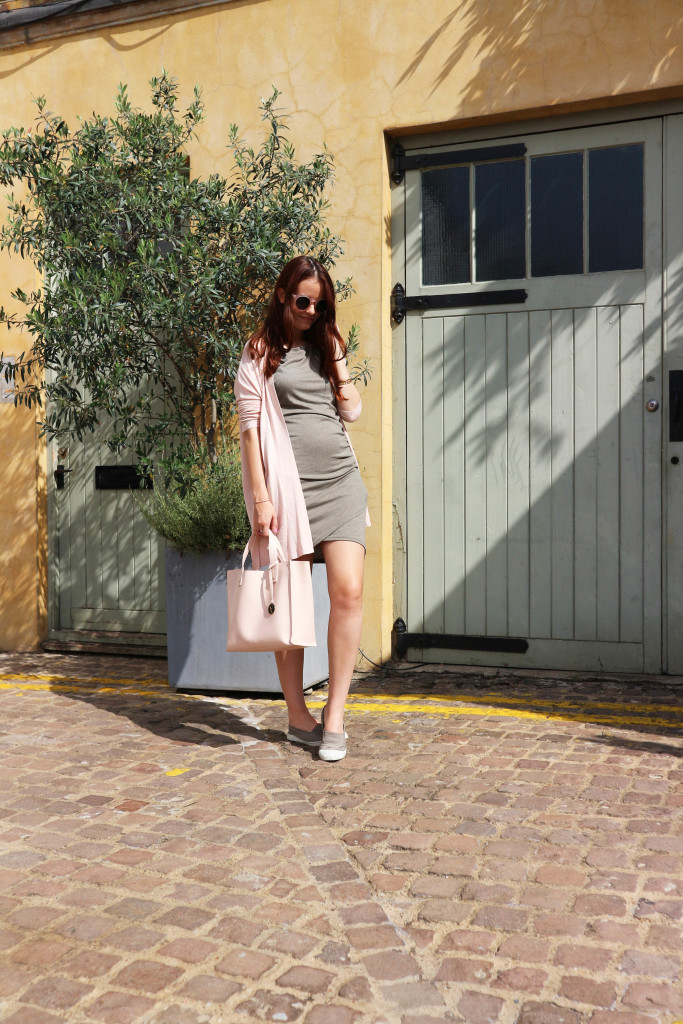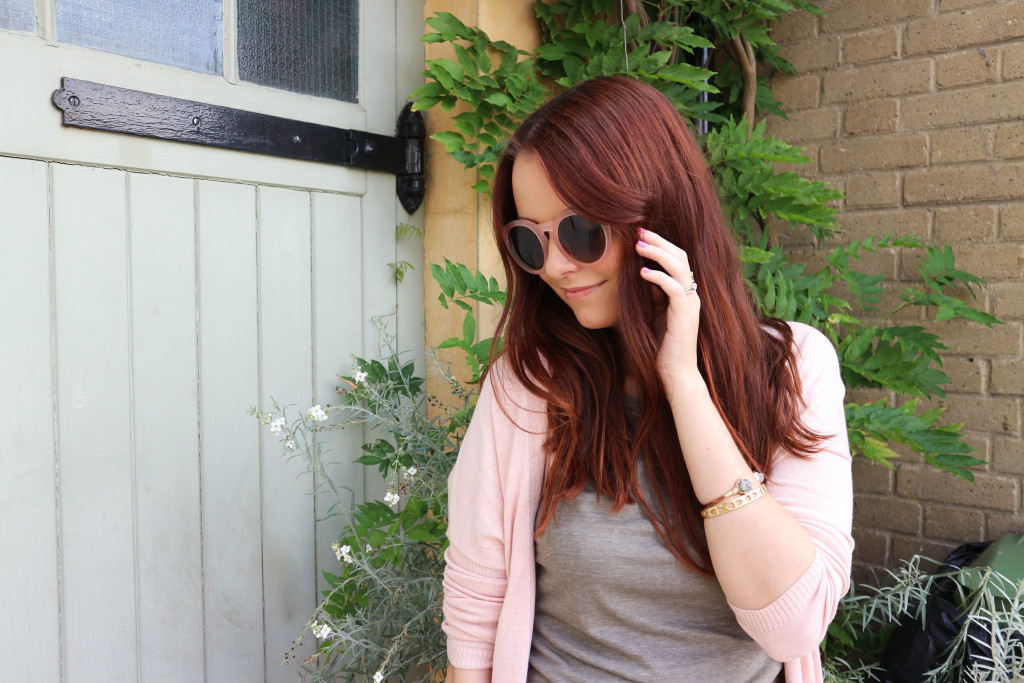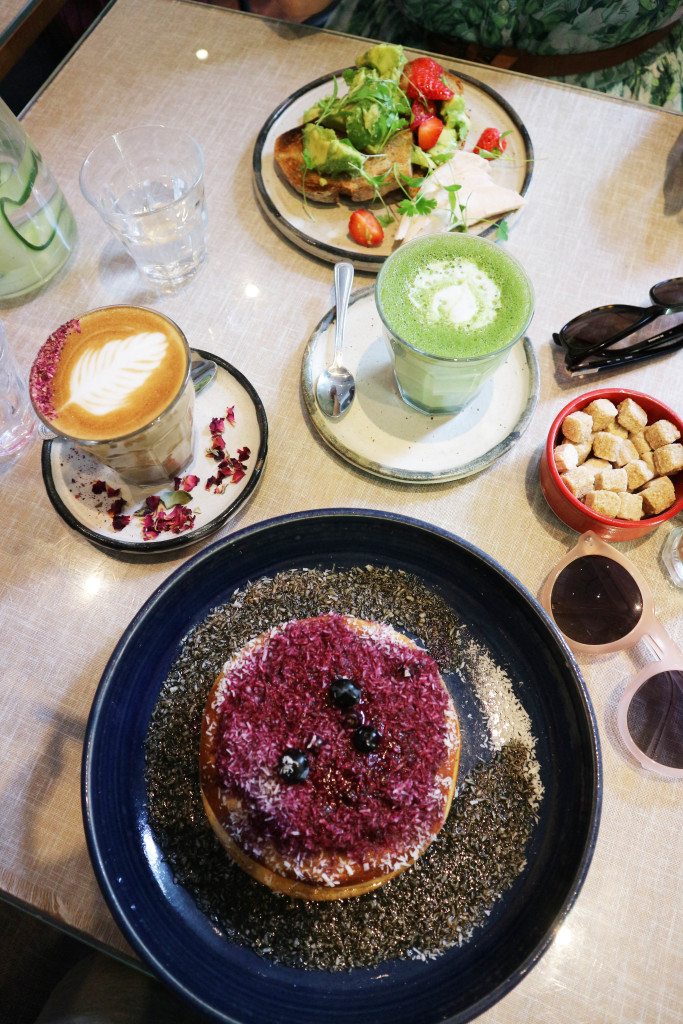 Hi everyone, last week (or the week before god my poor brain) Danielle (Fashionista Barbie) and I went for a stroll in Notting Hill on a very very very and I insist VERY hot day and felt the need to stop somewhere and eat and drink!
If you have ever been to Farm Girl you will know what I am talking about when I say heaven on a plate! If you have not been take your handbag and off you go now now now quick …
Danielle ordered Avocado toast with an extra of chicken (veggie girl) she loved it and especially the strawberries on top! I went for a classic blueberry pancake and they were ever so thick but soft and it had sprinkles of coconut everywhere which made it even tastier.
We ordered a rose latte (decaf for prego over here) and D. had a matcha! It was super delicious (you can't however be in a rush because it's so busy it takes time to order)
We shot a little khaki and pink look outfit a pretty Notting Hill mews house! I am loving pink at the moment not sure why and khaki is a perfect addition to an autumn look!
We are moving out of the flat Thursday so I will be sad to say goodbye to London but excited for so many more things to come! Wish me luck, I am just about recovering from Fashion Week, a cold (or dust in the flat) and finishing the last few boxes and repainting the bathroom!
Dress: Nordstrom, Cardi: Primark (I know right!), Shoes: Ben Simon, Handbag: Furla, Sunnies: Bailey Nelson
See you soon
xo S.