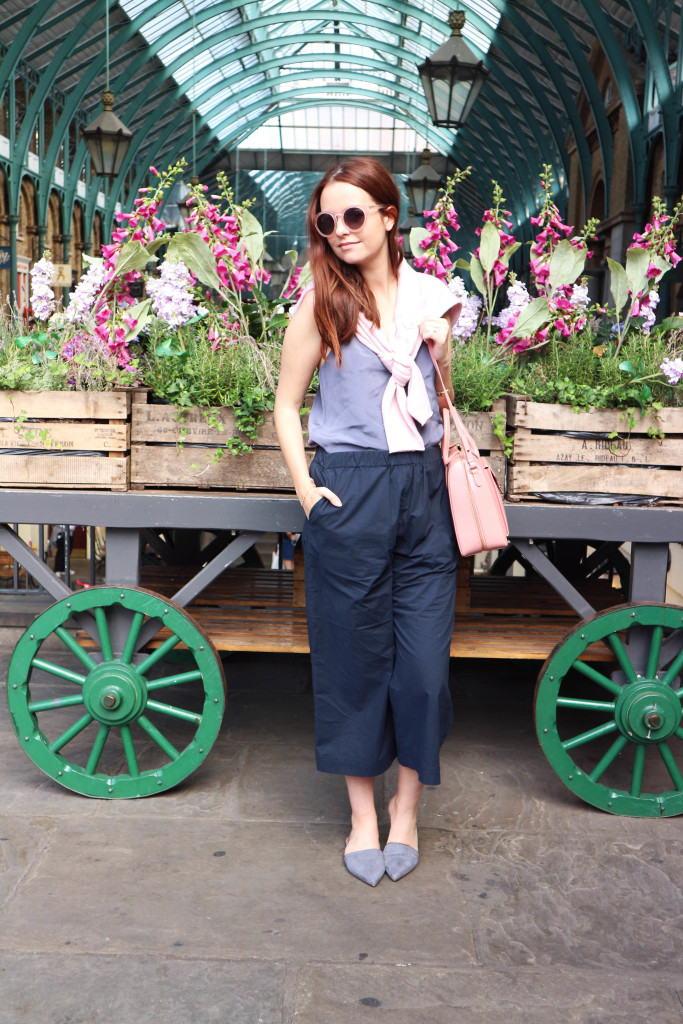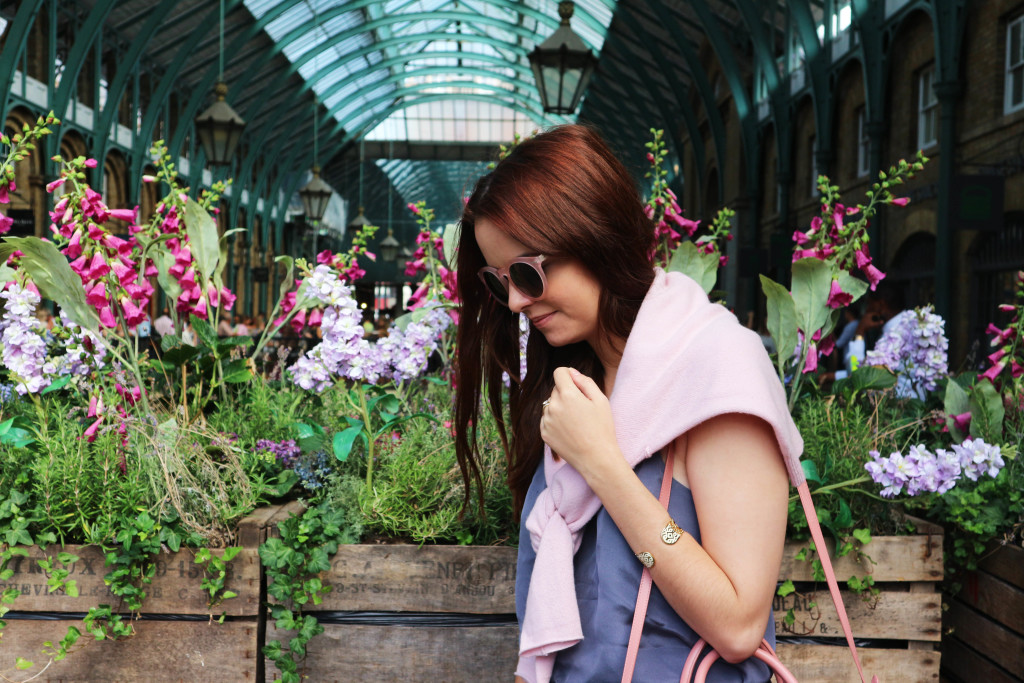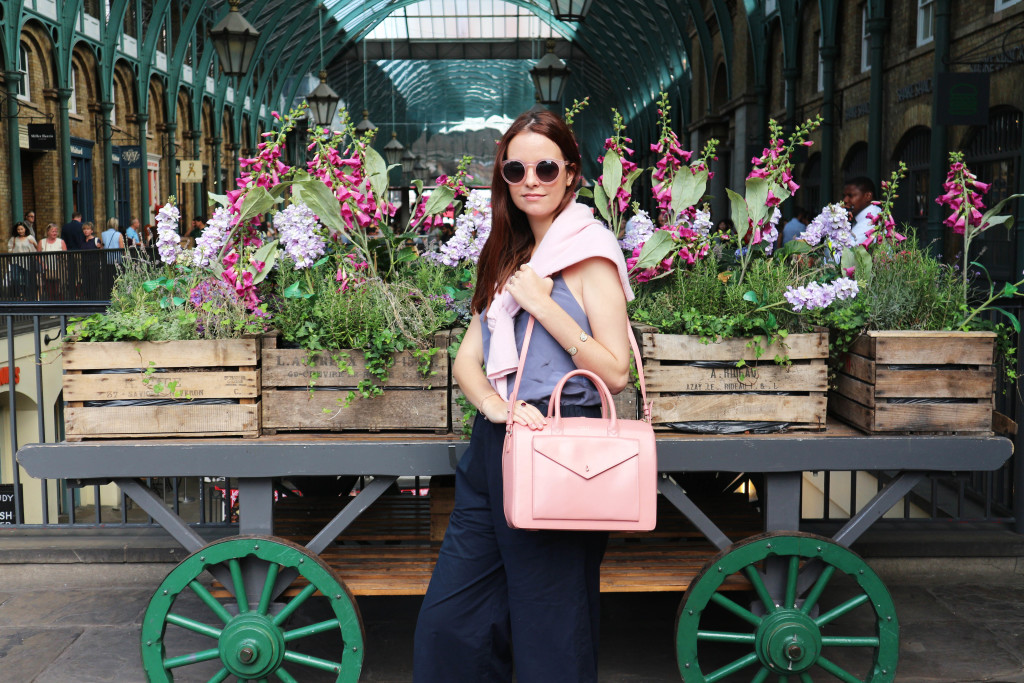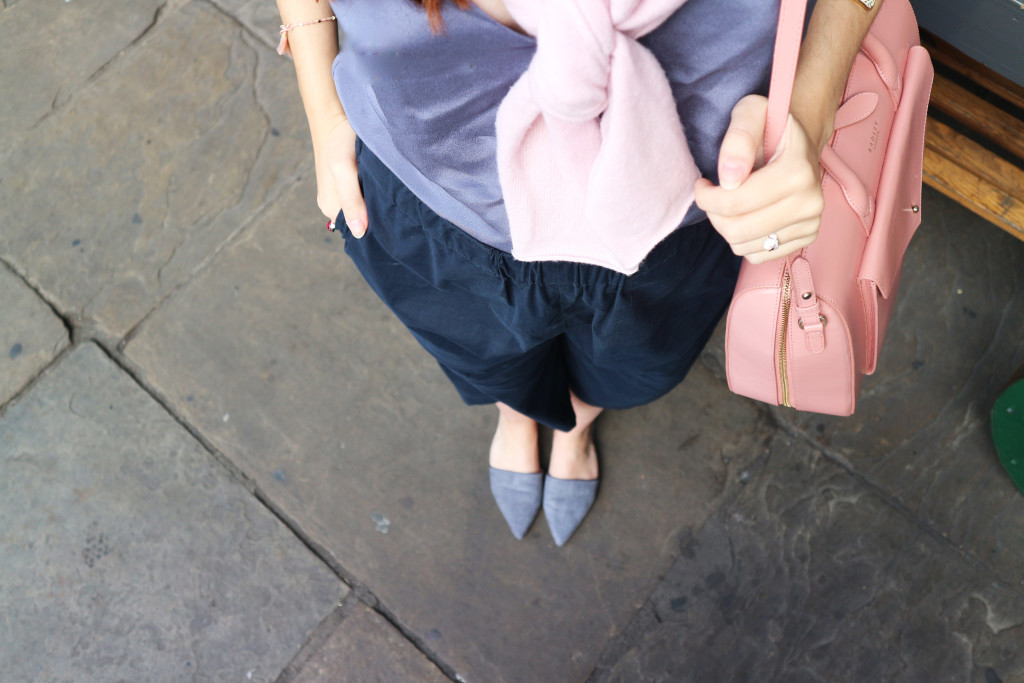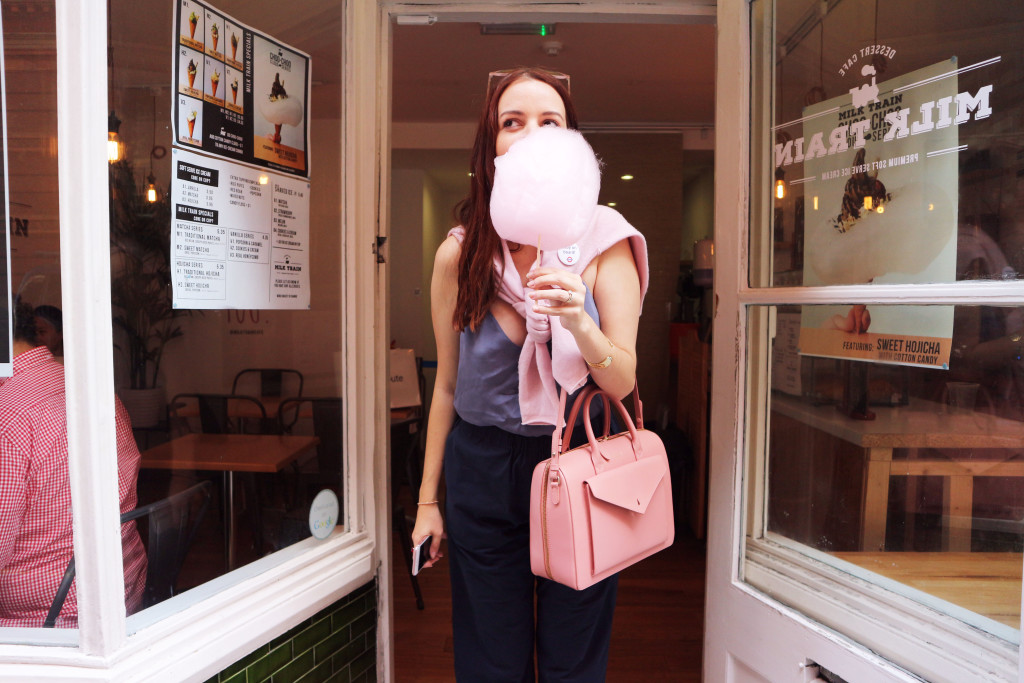 A pink candy floss kinda day today! Hope you are all well and enjoying the sunshine here in London, can't believe it's almost mid September and it's still super hot … I kinda wish I didn't say that but I really want cooler temperatures now I feel really nauseous in this heat while packing.
We are moving end of next week so expect a looooot of lifestyle and home decoration posts starting with before and afters of course.
I shot this look on a day out with Danielle from Fashionista barbie (photo credit) I never worse 'culottes' before and I hate calling them like that because this word in French means knickers … and it really doesn't suit the look … anyway I found those ones on Jigsaw on sale and they have an elastic waste band which is handy for my belly and I thought they were quite cute actually so I tried it … what are your thoughts on that style?
See you tomorrow xo S.
Top: J Crew, Cardigan cashmere: les 100 Ciels, Bag: Radley, Sunnies: Bailey Nelson