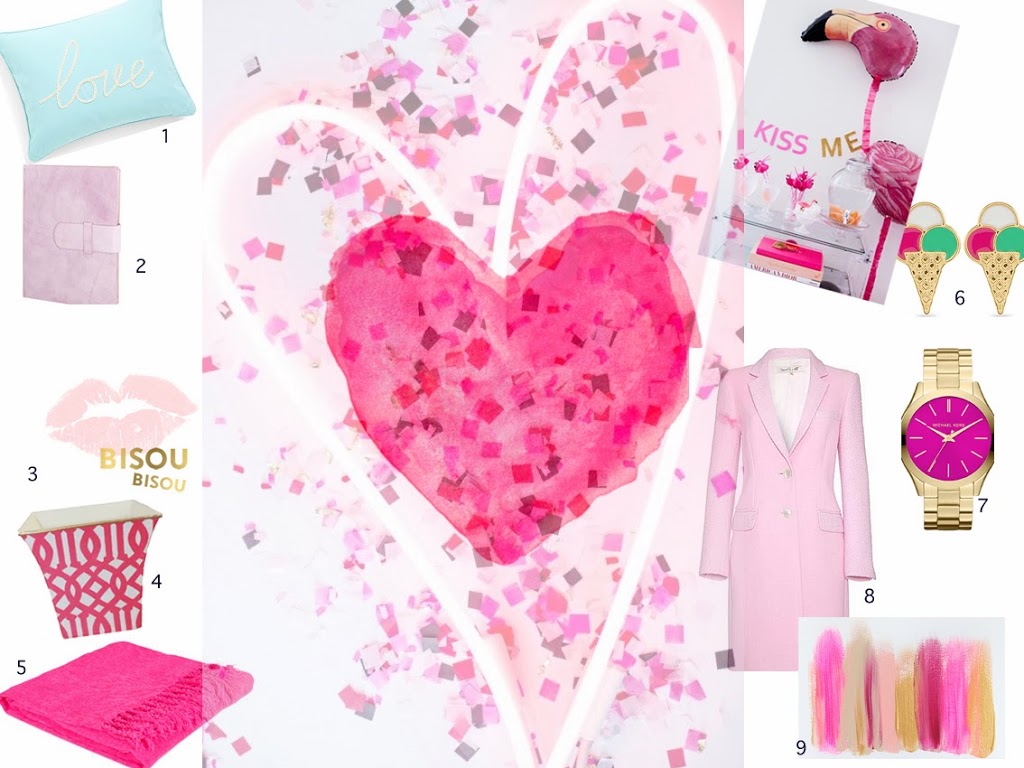 With Valentine's day being on friday, we are surrounded by pink, red and pale blue 🙂
Don't you just love it? I mean really it's mainly about spending money and not so much about celebrating love anymore. If we think about it we should celebrate L.O.V.E every single day … I love my husband a little more every single day and V.day shouldn't be the only day to show him.
However I am not going to complain if I get a sweet little card and a lovely cooked meal (have I ever told you that LJD is the best cook I know?) He should really have his own restaurant but shhh don't tell him I said that…
I put together a little list of cute things for Valentine's day, hope you enjoy!
This week is a little bit crazy busy but I will hopefully be sharing a bit more by the end of the week!
xo friends!
9)
Canvas art
(all sold out but I have been eyeing it to see when they are back in stock)