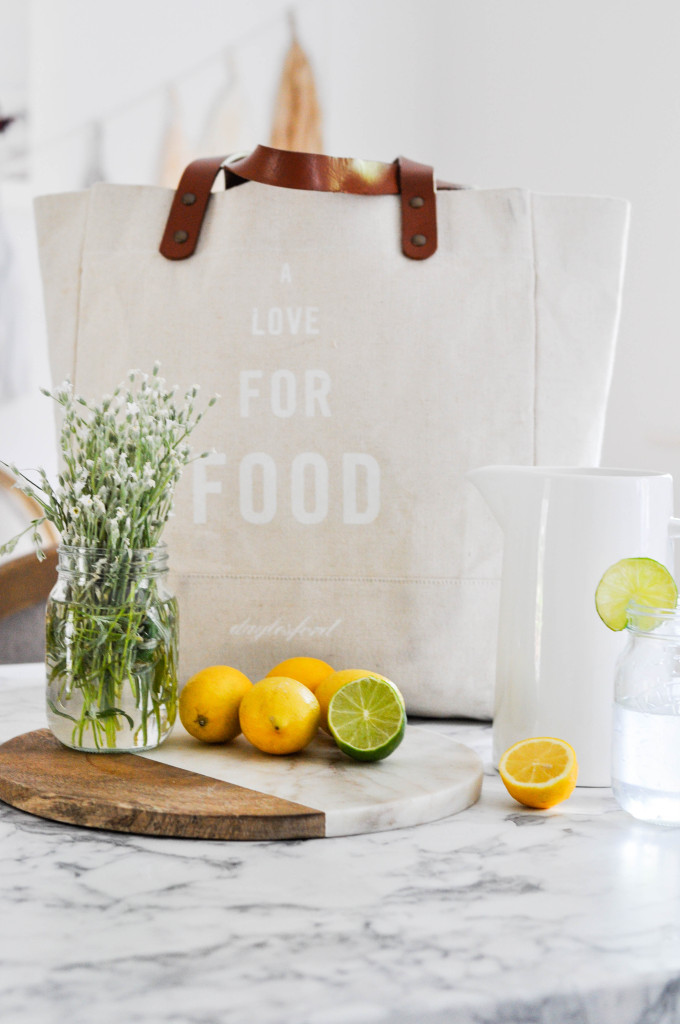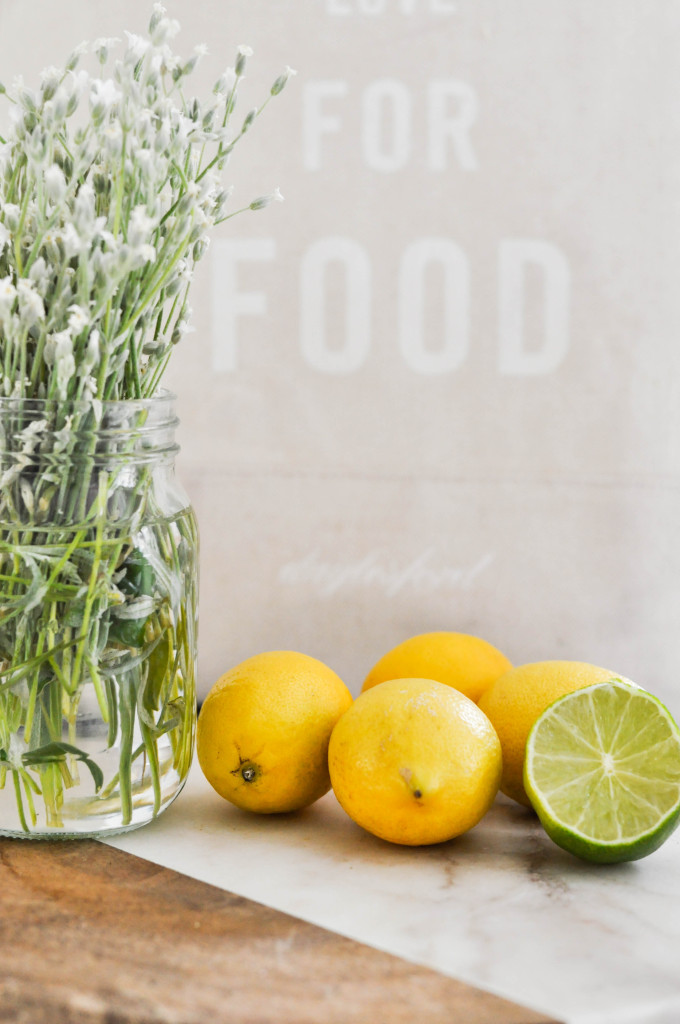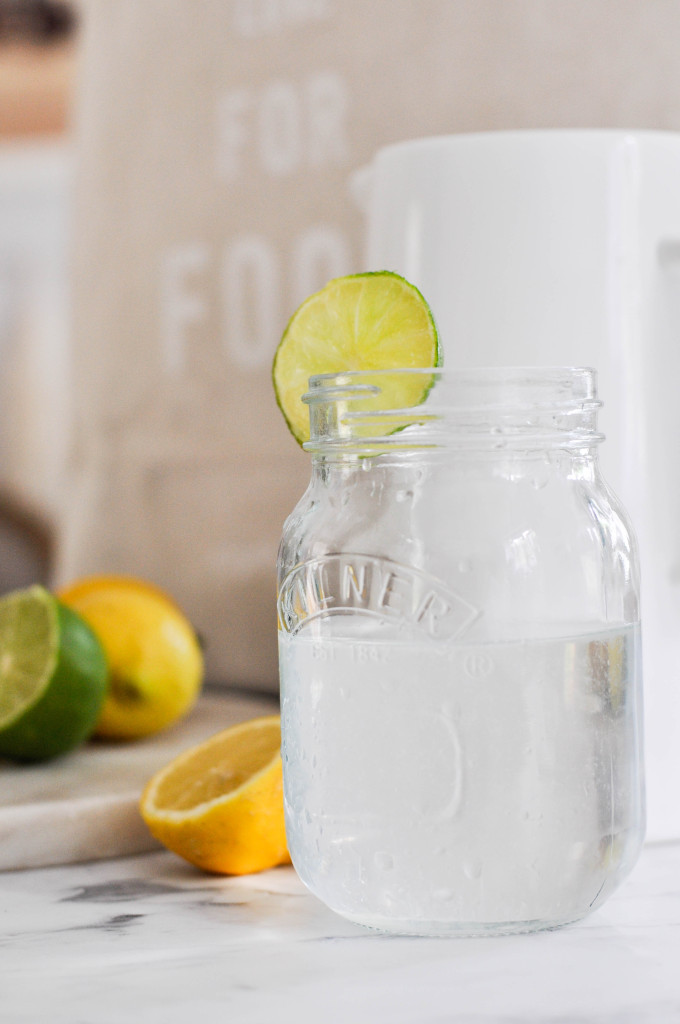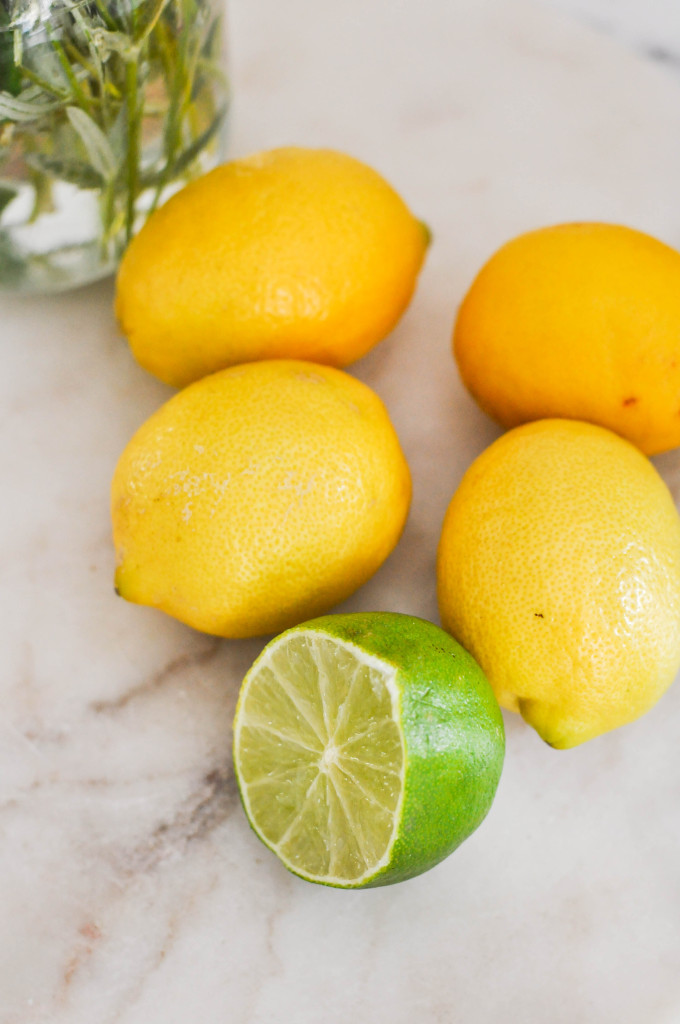 Can I start by saying ' if life gives you lemon make lemonade' or is it too cliché? haha no in all seriousness lemons are essentiel in our kitchen, Lewis cooks a lot and uses lemons on a daily basis and as far as I am concerned I use lemons for tons of things … in my salads as a zest or juice and also to clean my sink. I also just simply make lemonade like that quote haha
Lemon and lime in water and then in a big jug and it just makes it more fun when you have guests over than a simple jug of water!
Citrus is really not just a fruit but is also useful for cleaning and I will even use a few lemons with name tags and a few pins for my table decoration when gathering!
xo S.