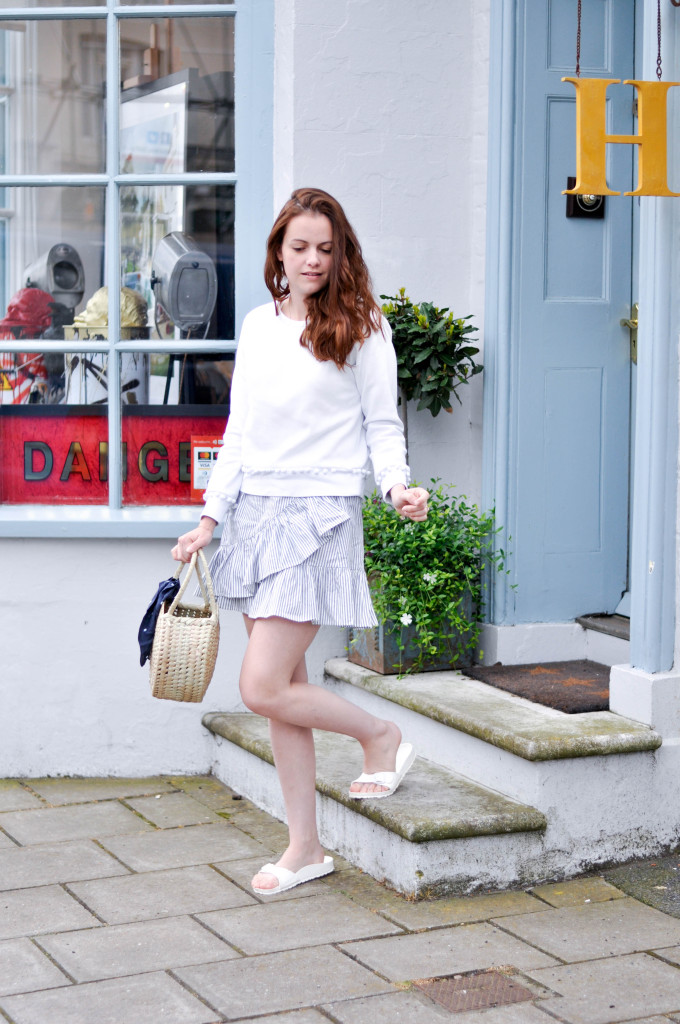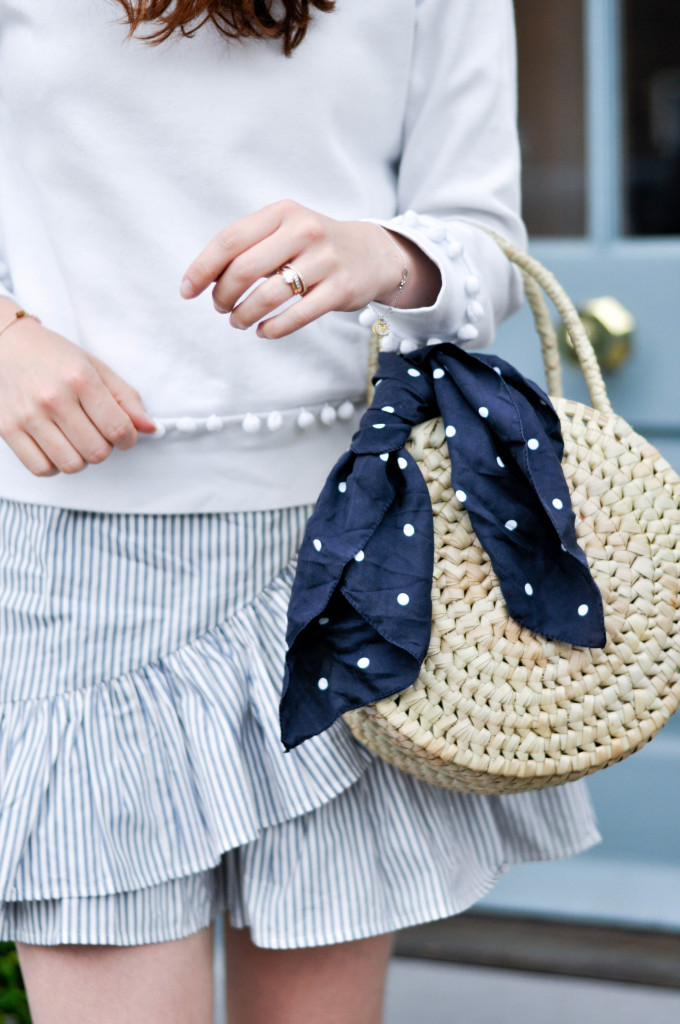 This little town called Sandgate is a rather cute seaside little place that somehow reminds me of New England, we went there about five summers ago as well as the Hamptons and so on and really found this are of an extreme beauty! New England really is one of my favourite area in the USA with NYC of course!
I love this little skirt from ASOS it's super easy to wear and style, it's quite cute and it was also ever so cheap, I often wears it with this sweatshirt I got from J Crew last summer when we were in DC I fell in love with it, you may ask why as it's quite simple but if you know me you will know why … it's white for one and it has pompoms hahah anything with pompoms gets me haha
My insane obsession for baskets was satisfied last season with The Basket Room, I added a little J Crew silk scarf to spice it up a bit and voilà!
xo S.