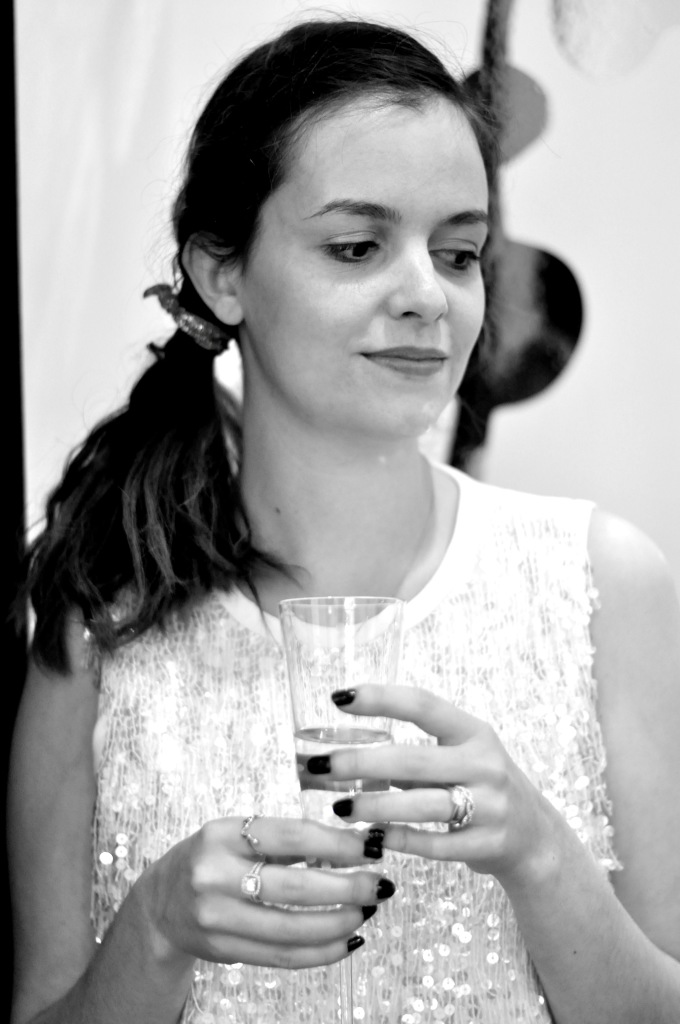 A little Champagne upon arrival at Kate Spade is always a plus, they sure know how to please they clients and how to throw a party
This shirt dress is one of my favourite, I think people wear it with something underneath but as a dress it looked a lot fancier, the black and white is timeless you don't even need to look at the price tag you know you will have it in your closet forever. The bow around the neck line is just to die for, it makes it so 'Kate Spady' (is that a word that I just created? ha) and so smart it's a like a man in a black tie am I right …
'Sylvia would you like to try one a pink dress' 'yes yes of course it's pink we're talking about come on'
My love for pink (in every shade) has grown over the last few years, I am particularly fan of blush pink and this little cutie is wonderfully amazing, I wish I could put it in my pocket (I am sure it would fit) they have the big version and the mini isn't that cute, look at Emily from Ivory Lane and her little girl Capri with their matching bag isn't it so cute??!!
You can find the little version over here, the dress here (don't forget the bow)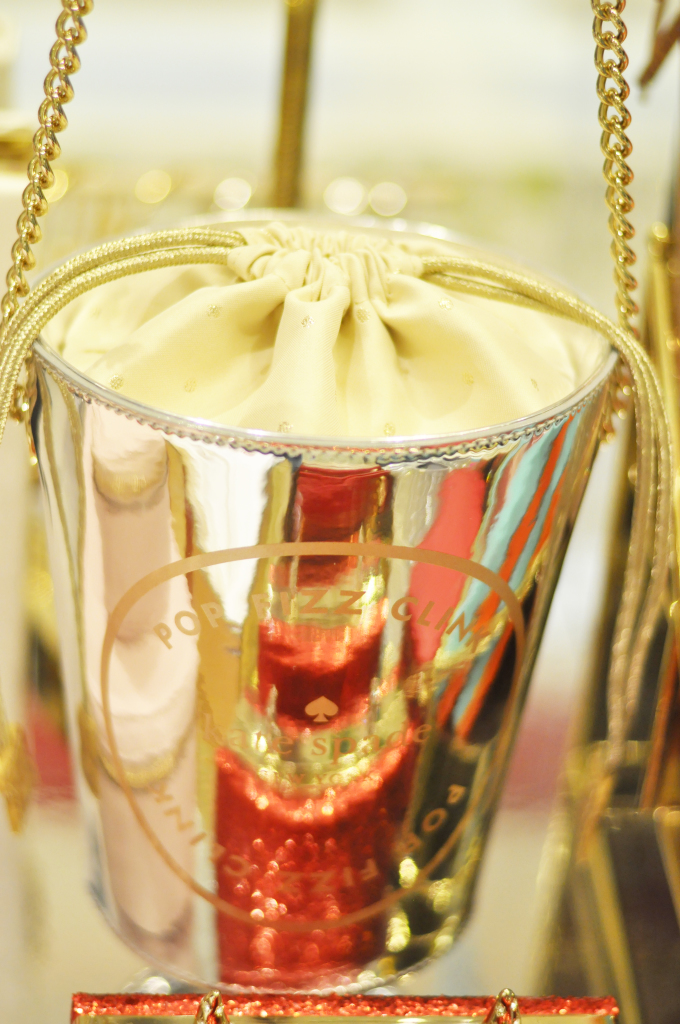 A 'bucket' bag?? omg this is the best thing about the Vegas collection don't you think? I love how funny and different it is, you would surely put a spin on a fun party
This ensemble is so sophisticated, I can see people wearing this to work on a daily basis, it can definitely be spiced up for an evening dinner with the other half or friends.
If you are looking for some cute little gifts for this Christmas stop by the wonderful stores, there is one in Covent Garden, Sloane Square, Westfield and also one in Biecester village! They have a great selection this season for a lot of sparkle and gold, I know I treated myself last week they had a lovely event in the centre and got 20% off. Make sure you check the website as they also do 10% if you sign up …
Don't forget to go to Kate Spade UK online store and shop until you drop (it's ok to get carried away after all it's the Holiday season)
xo
Thank you to Kate Spade for sponsoring this post