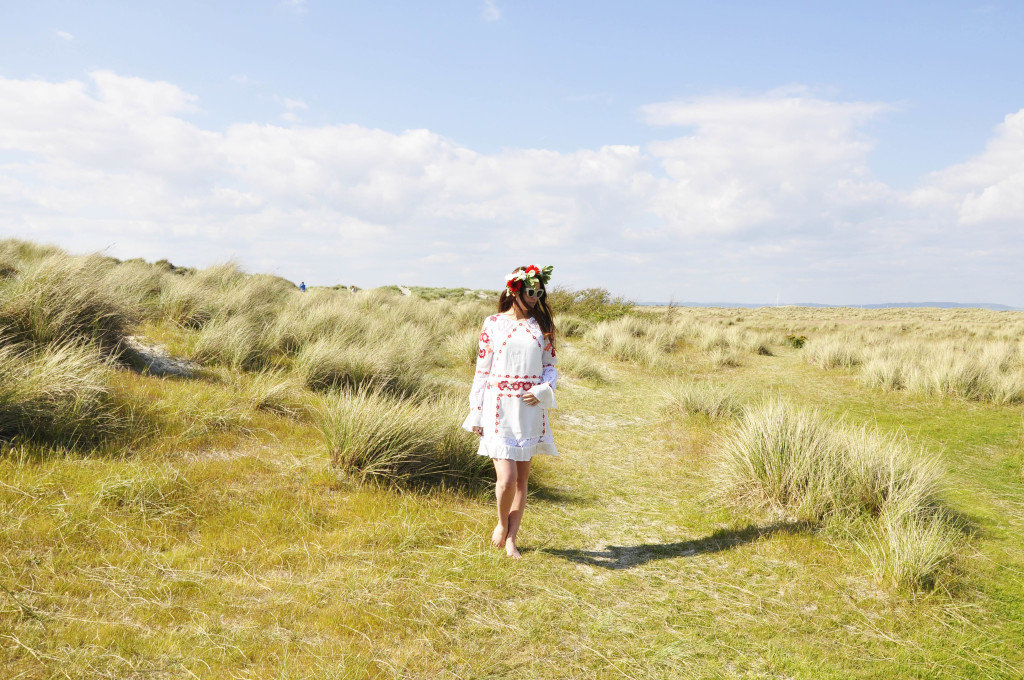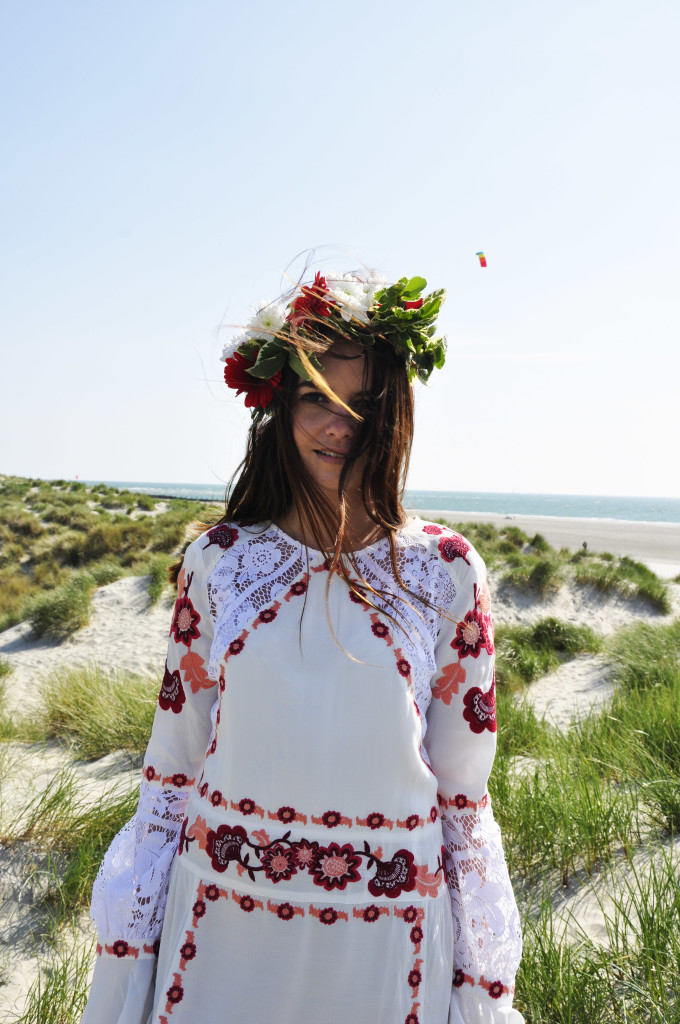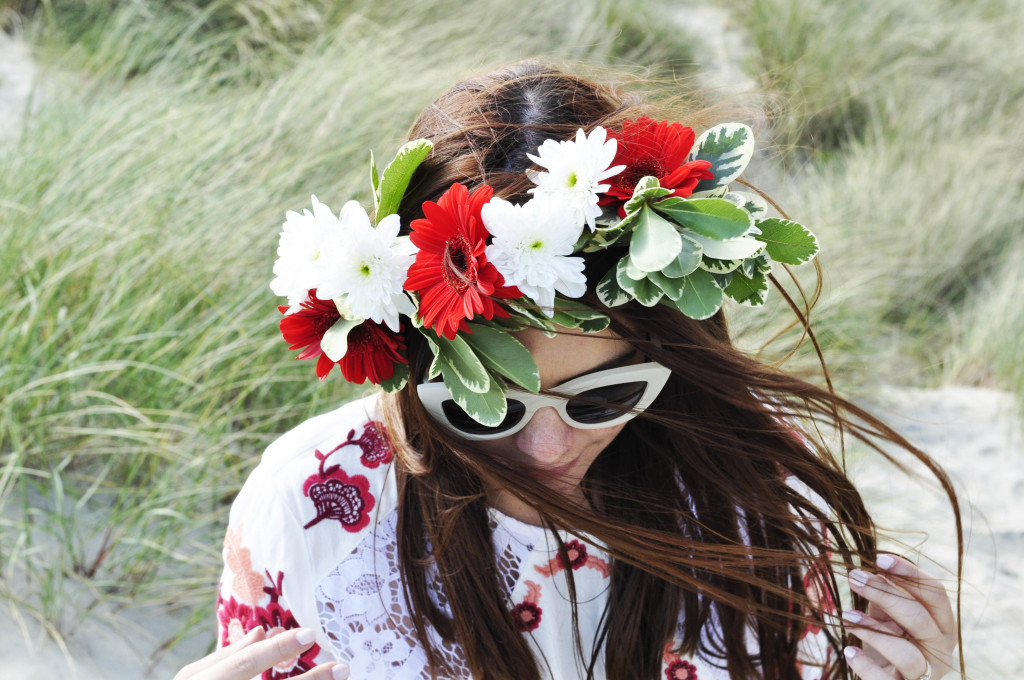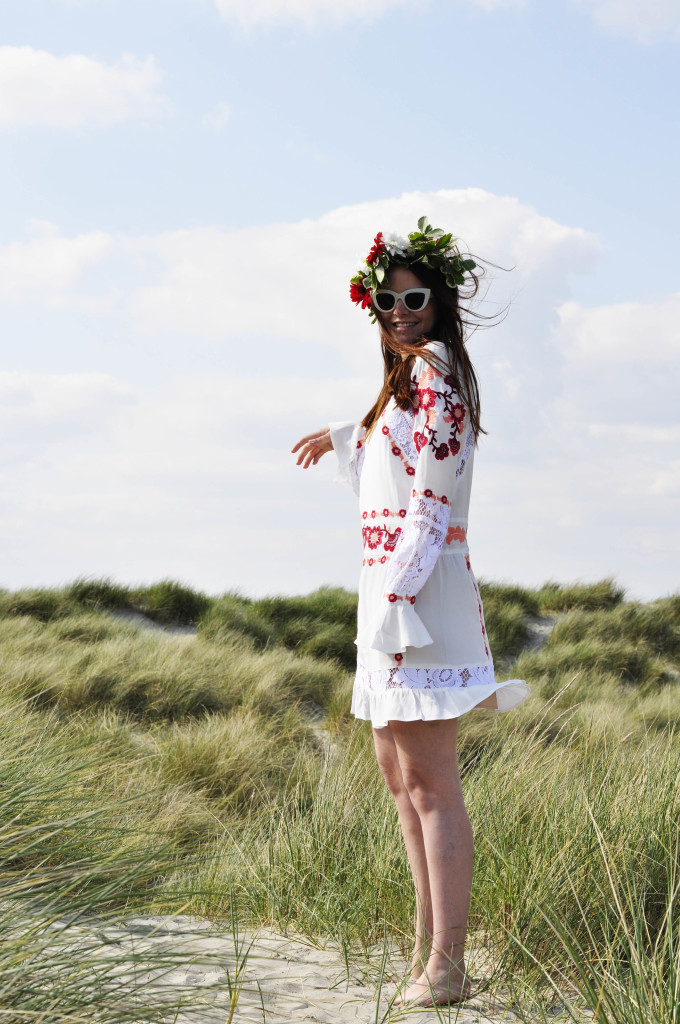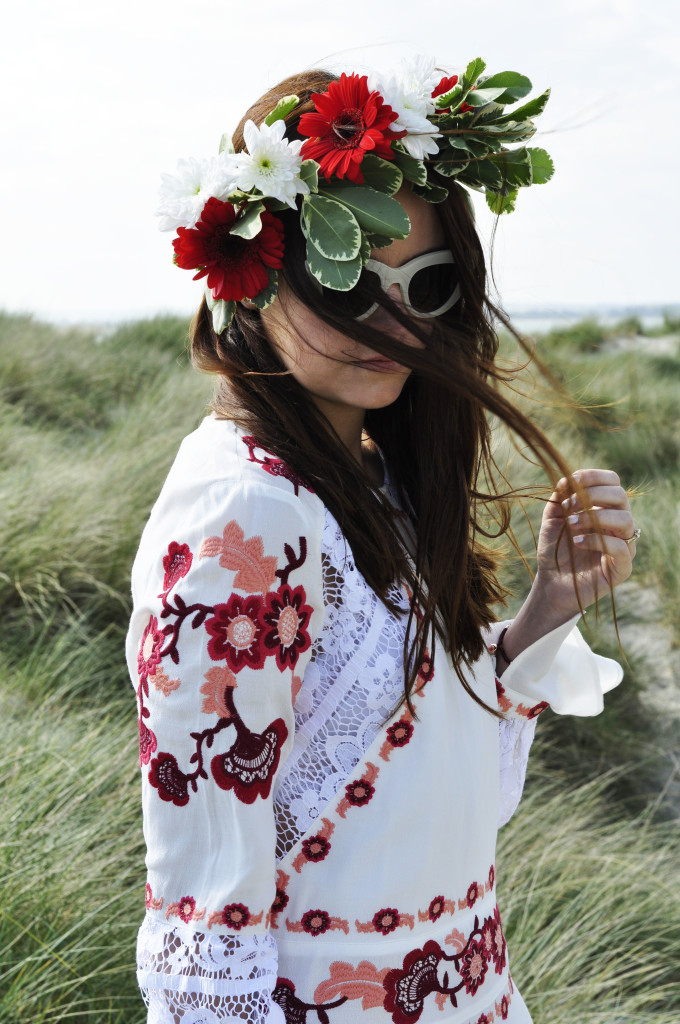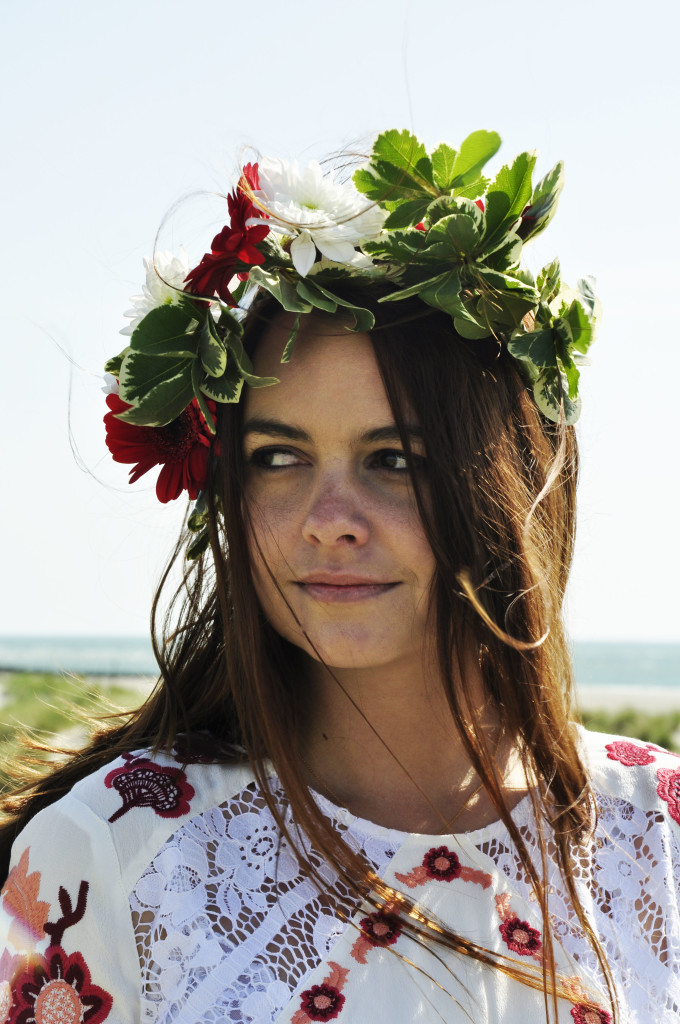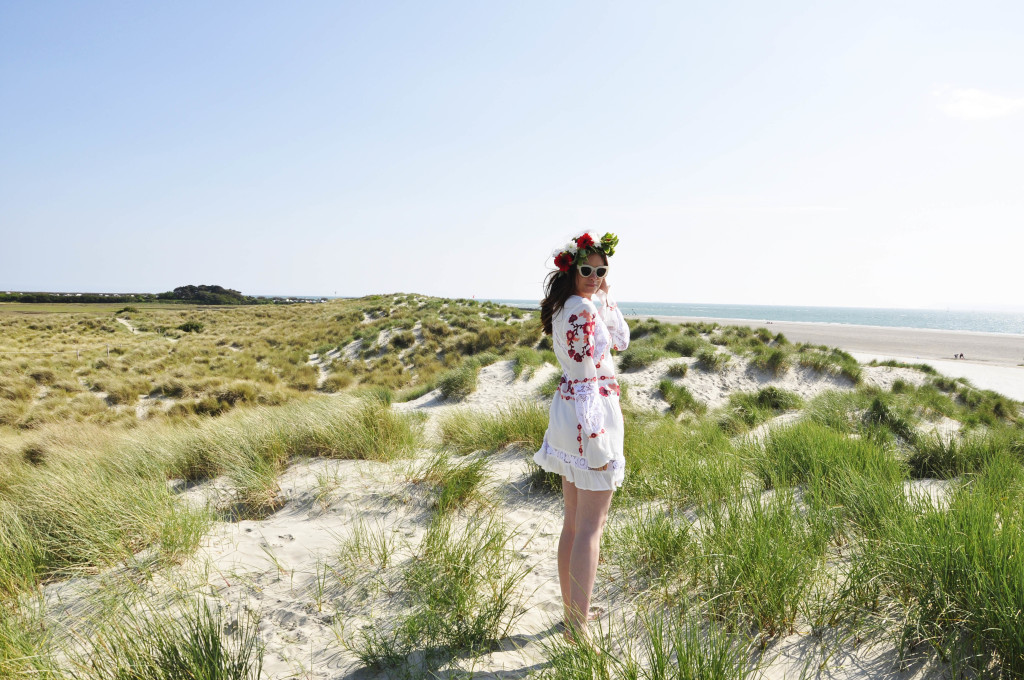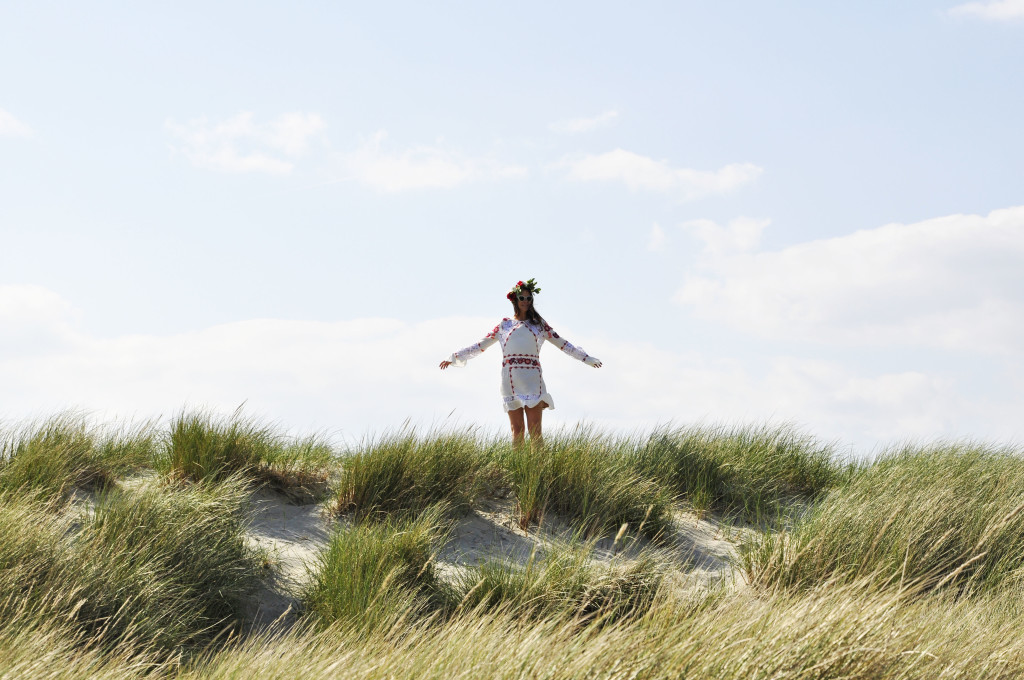 Hello sweet people hope you are all well and enjoying the summer! I shot this look a few months ago now but I really love love love it. I teamed up with this cute little boutique in west London called Ela London. I discovered them through Daniel and his PR agency, between Daniel and the owners of the shop honestly it's a pleasure to work with people that kind and friendly. Ela London carries their own collection (shoot with one of Elena's dress coming soon) and also a few other brands like For love & lemons, C/meo collective and so many more. I hope you will all pop in the shop it's a two minute walk from Harrods (perfect location) and has many colourful pieces for every taste. This dress is from For love & lemons and is honestly my favourite, I love the colours and the shape of the dress, they had a beautiful collection this summer. Did I mention that Ela London is the only shop that carries the brand in the UK? It's honestly worth going as you can't always buy online and find the right fit, plus you will get the best welcome.
If anyone is looking for a sandy duned beach West Wittering beach is by far one of my favourite beach in the UK, I wanted this style for this specific shoot and the hubby found this and it was a beautiful day.
Thank you to Elena, her husband and Daniel for this opportunity, let me know if you find treasures in her shop, she has some amazing jewellery pieces as well.
Hope you like the look!
xo S.
***
Coucou chers amis(es)!J'espère que vous allez bien et que vous profitez bien de l'été! j'ai fait cette prise de vue il y a quelques mois maintenant mais je l'aime vraiment vraiment beaucoup. Je me suis associée à cette jolie petite boutique située dans les quartiers ouest de Londres et qui s'appelle Ela London. Je l'ai découverte grace à Daniel et son agence de relations publiques: entre Daniel et les propriétaires de la boutique, honnêtement, ce fut un plaisir de travailler avec des personnes aussi gentilles et sympathiques. Ela London a sa propre collection (prise de vue prévue bientôt avec une des robes d'Elena ) et aussi quelques autres marques comme 'For Love & lemons, C/meo collective et beaucoup d'autres encore. J'espère que vous ferez toutes un saut dans la boutique et ce n'est qu'à 2 minutes de chez Harrods (excellente localisation d'ailleurs!) et vous verrez, ils ont des articles très colorés et pour tous les goûts. Cette robe est de chez For love & lemons et c'est vraiment ma préférée. J'aime les couleurs et la forme de cette robe. La collection de cet été est superbe. Vous ai-je dit également que Ela London est la seule boutique à représenter la marque dans Londres?
Cela vaut vraiment la peine de s'y rendre car on ne peut pas toujours acheter en ligne et trouver la bonne taille… et vous aurez le meilleur des accueils!
Si à tout hasard vous cherchez une belle dune de sable fin, West Wittering beach est de loin une de mes plages préférées, je voulais ce type de paysage pour cette prise de vue et c'est mon mari qui l'a repéré et ce fut une belle journée.
Merci à Elena, son mari et Daniel pour cette superbe occasion, et vous lectrices, dites moi si vous trouvez d'autres trésors dans sa boutique, elle a également de surprenants bijoux.
J'espère que vous aimerez!