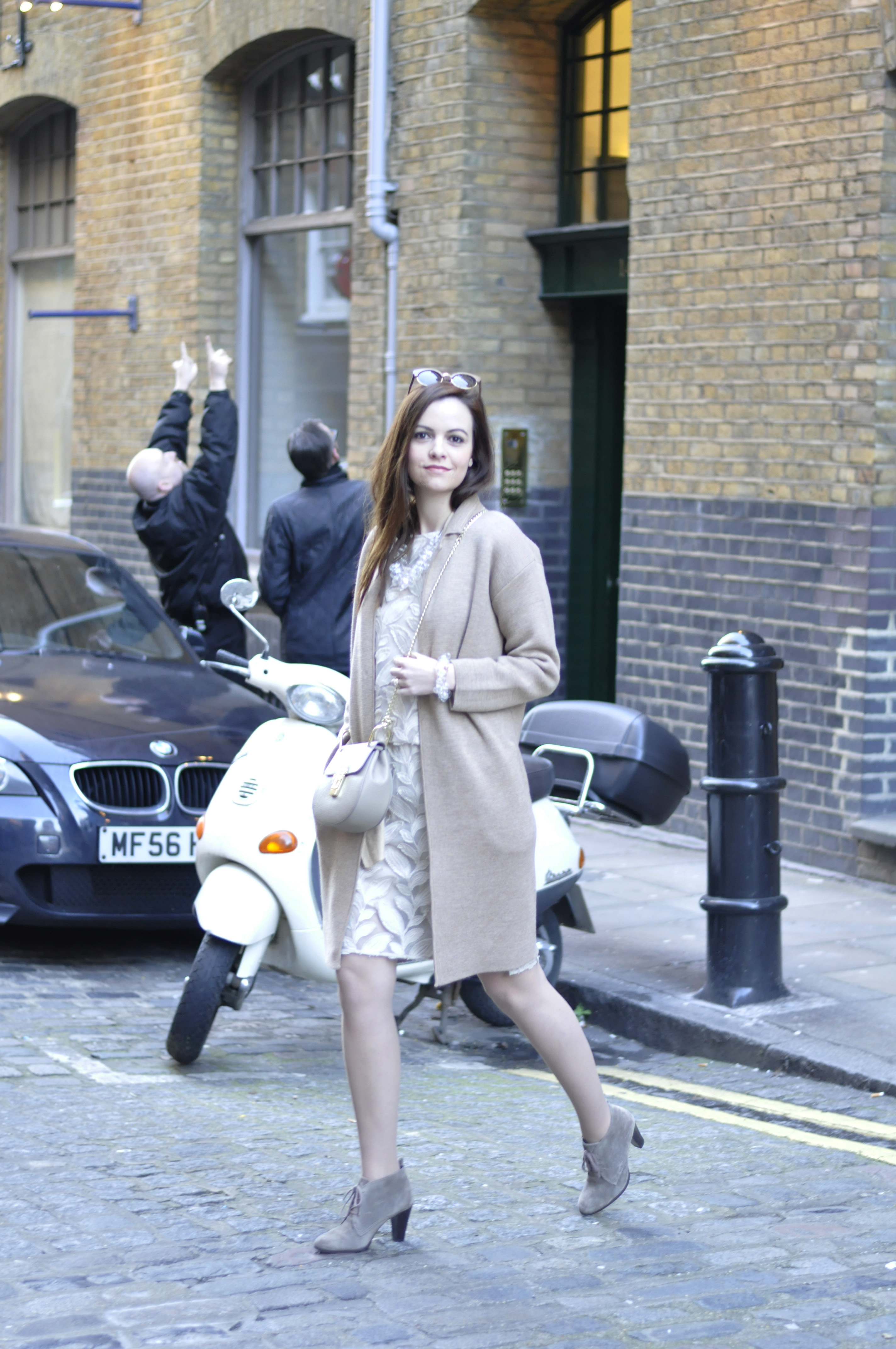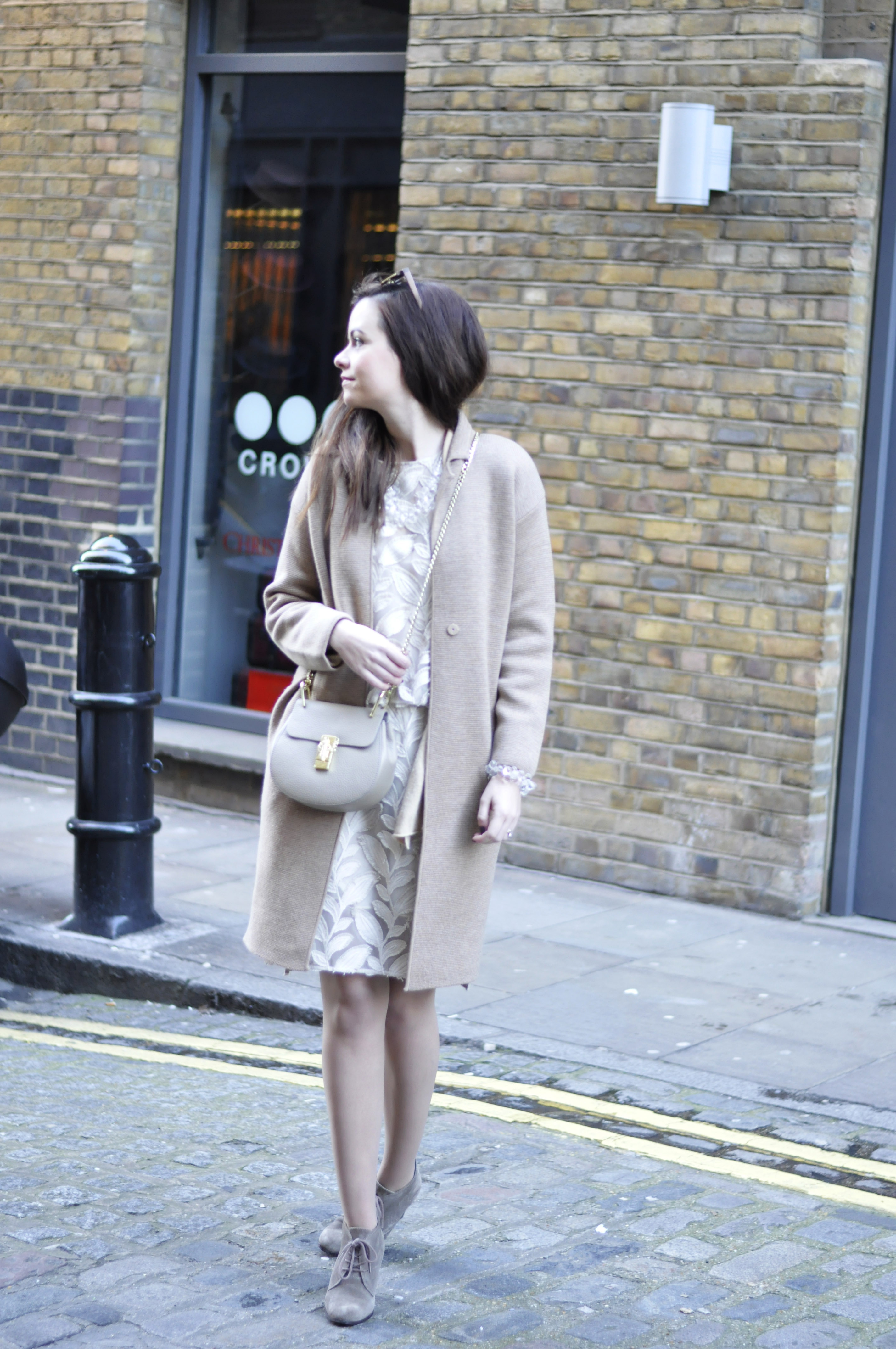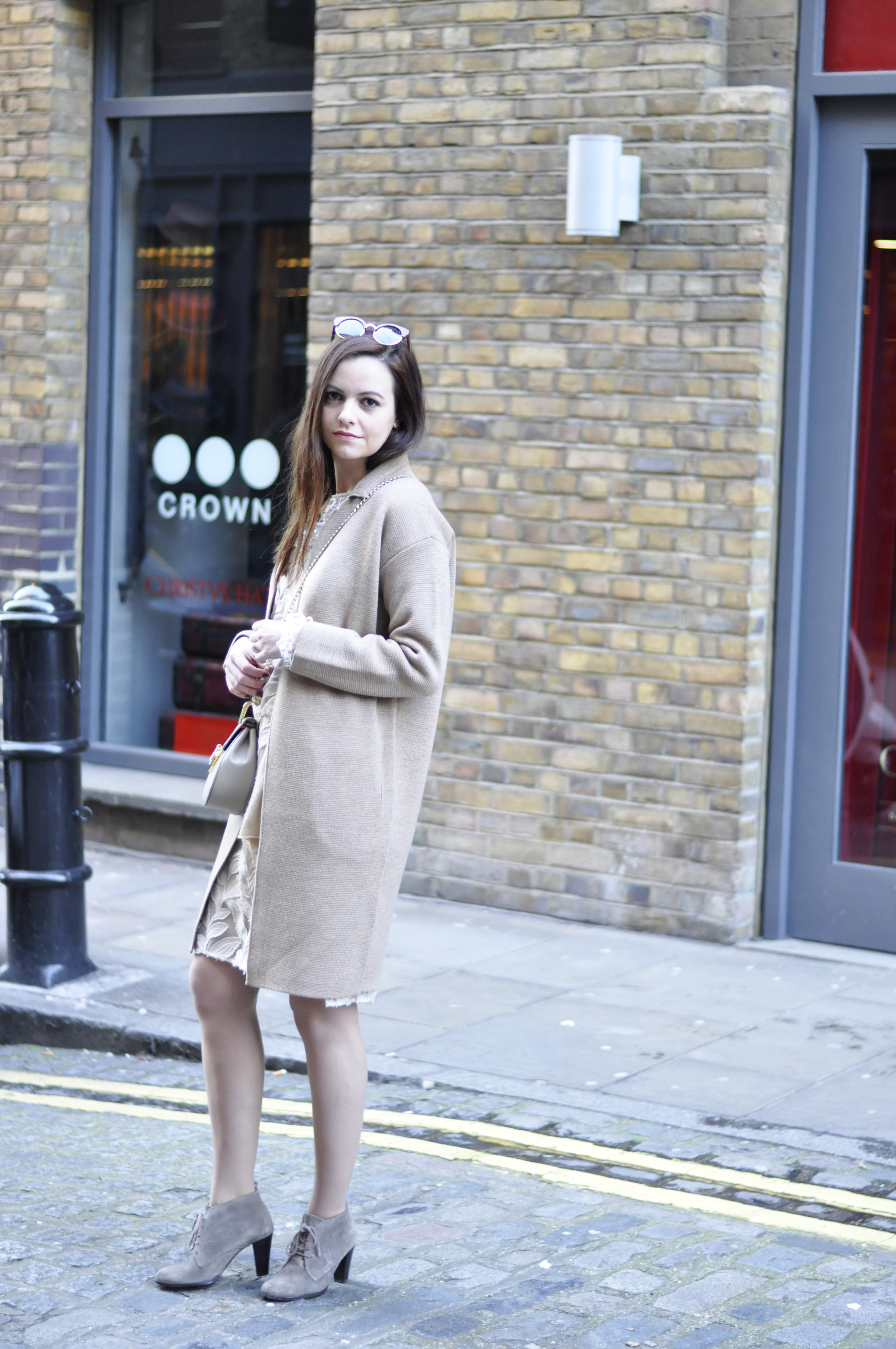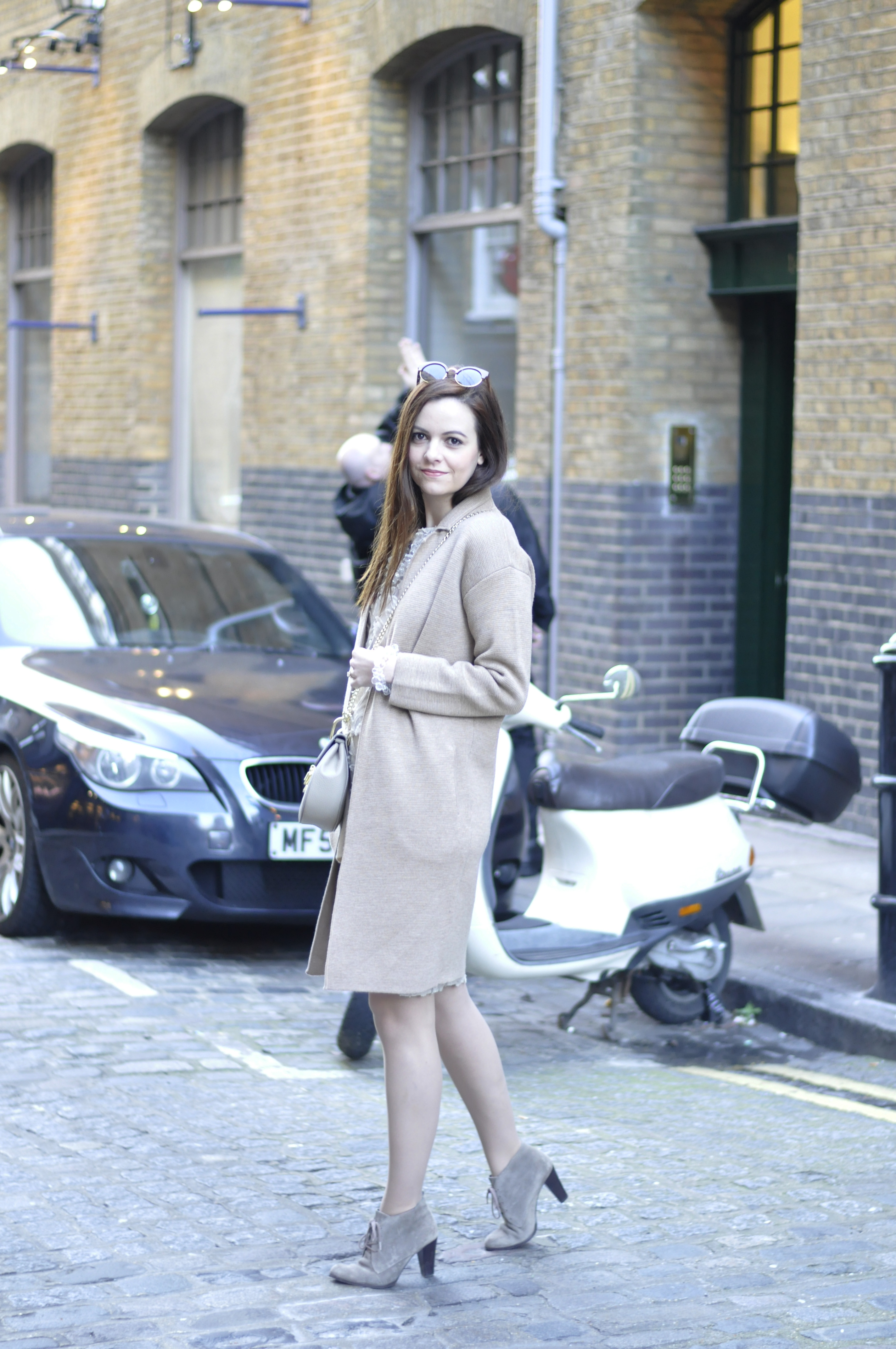 Sharing with you today what I wore for the first day of London Fashion Week.
Not only it is necessary to state that it was -1 degrees that morning and that it's all I was wearing … no extra coat or trousers NOTHING. I was cold to the bone people.
I had in mind this little Samsoe Samsoe dress for the first day, I wanted to keep it simple and staple. I love it however it's very thin considering it's s summer collection so I had to improvised. I added an old J.Crew cardigan underneath and then popped this amazing Winser London overcoat which I love love love.
I also have to admit I have two pair of tights in there, sometimes you just gotta add on layers right?! I then popped those cute ankle boots I got from Mineli in France back in high school (I know you think how young is she to still be talking about high school it was only 7 years ago) proof that good shoes last long!
Necklace and bracelet on a very old fleet market in Cornwall years ago and sunglasses from the wonderful Finlay and co loving the wooden design it's so retro yet wearable with any style!
Thanks to my sweet husband for shooting this look at 7am on the way to work!
xo S.