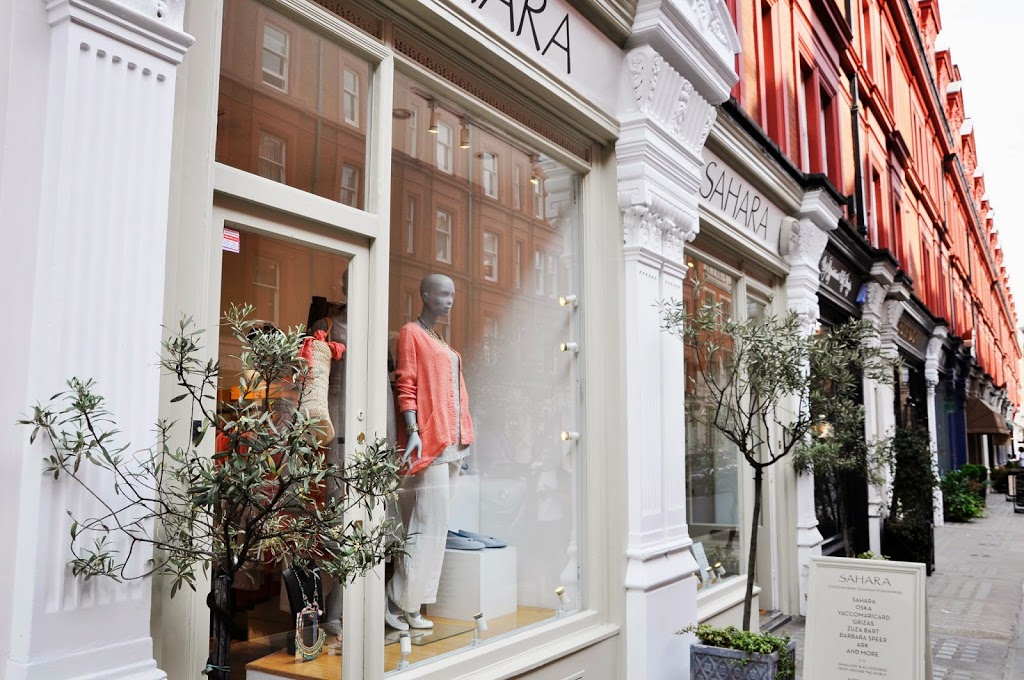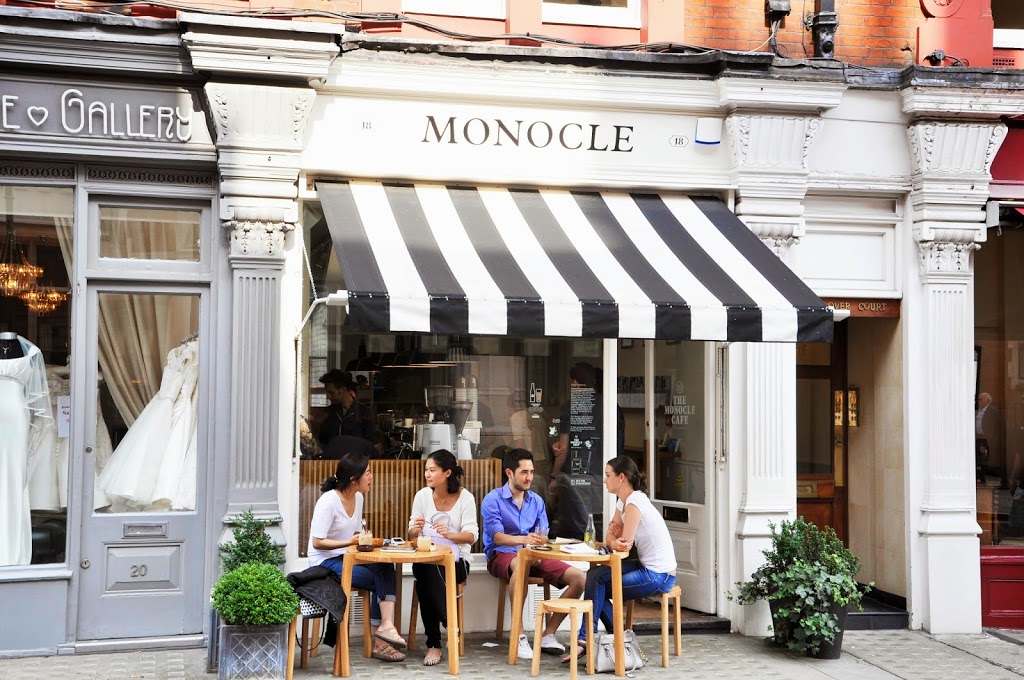 Saturday was a rather hot day in the city thank god smoothies are on earth … We found a sweet little deli who made those delicious smoothies and we literally fixed any fruits like crazy … I wanted all the red berries possible and Lewis (such a healthy man) had his full on green!
This street in Marylebone is so cute, quiet and full of surprises …
The Monocle cafe is a must stop if you are ever around, it's rather popular and rather cute if I may say 😉
I played all day in plaid this neighbourhood is definitely one of my favourite!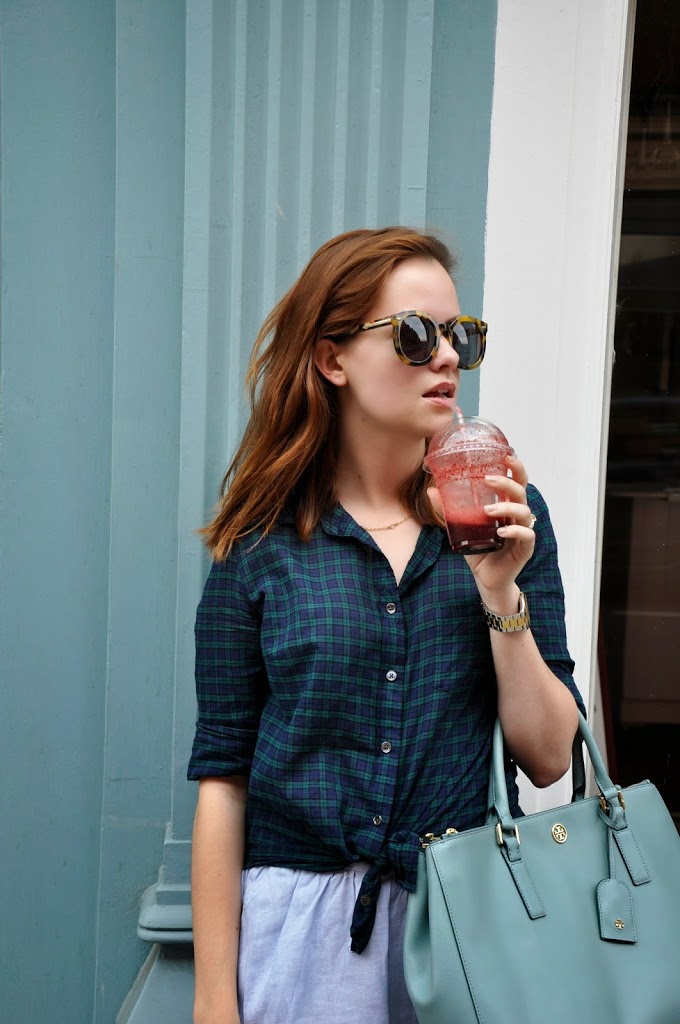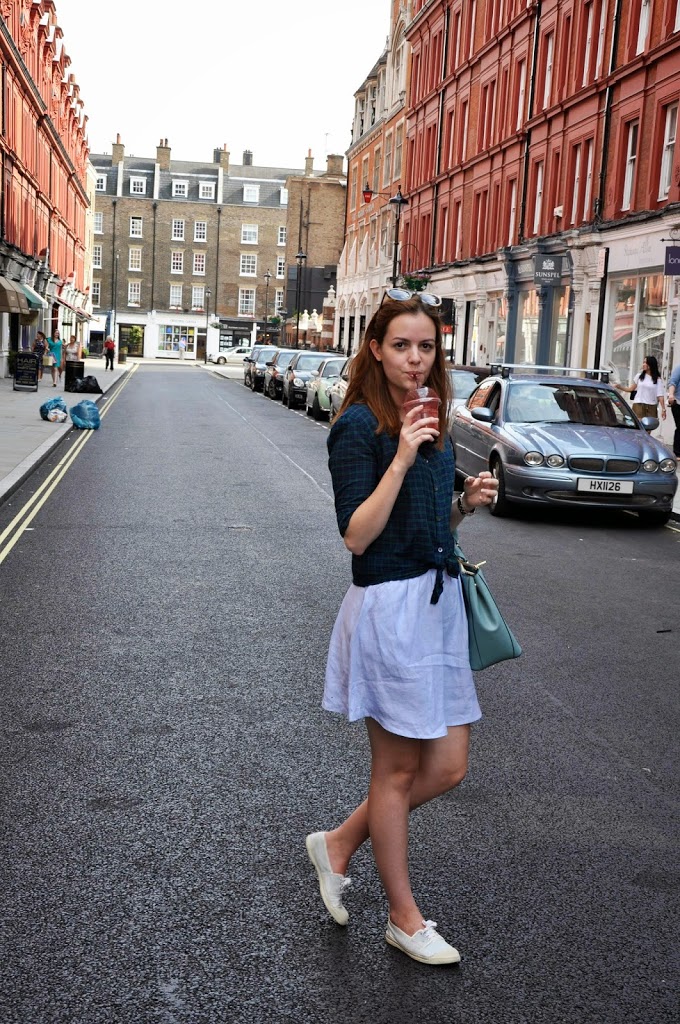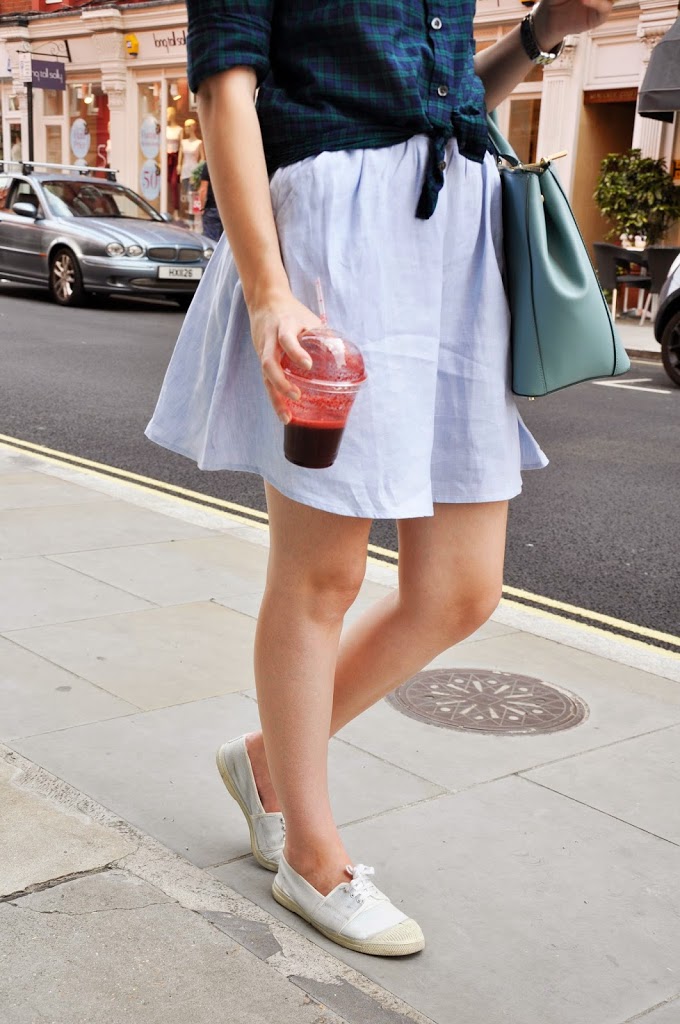 I was rather hot with my long sleeve shirt but I couldn't be bothered to change I was going to wear it with a pair of skinny jeans but then I thought I was going to be too hot this linen blue skirt was the perfect addition! Tucked in … or out or tied up? Tough choice right? The hubby said 'looks funny but I'm sure it's fashionable' doesn't always have to be fashionable as long as you feel comfortable wearing it! I thought tied up looked a bit like when I was 10 and tied my t-shirt to look cool remember? (talking to the 90's b**ches of course) My bensimon are always with me, I have had hundreds of colours over the years and they are often in my bag! I used to always have them in France because they were so handy for beach days … Now that I live in the city (have I mentioned it's my first ever summer away from the sea side? :() they are ever more handy because I often put them in my bag and wear them on the underground and for long distance walking (so much better than heels right?)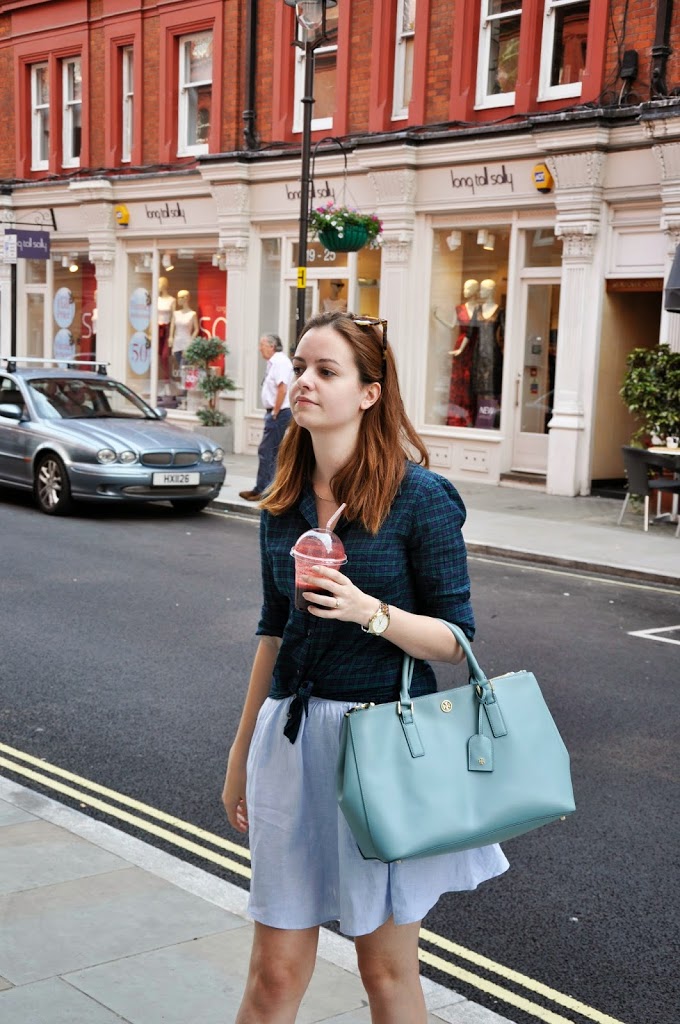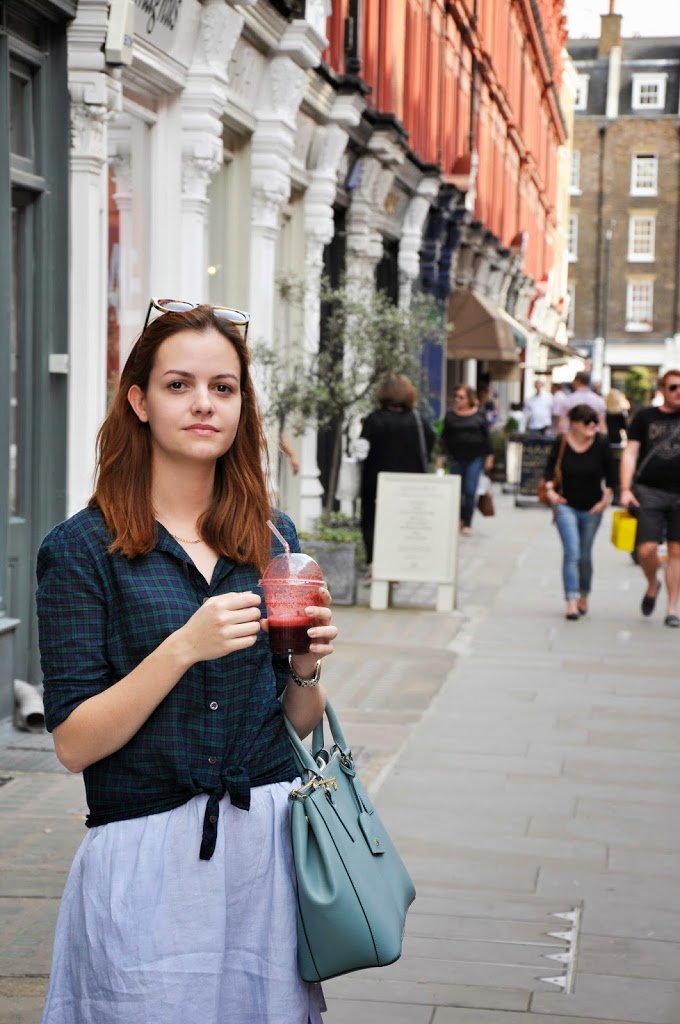 Shirt: J.Crew winter collection but love
this one
| Skirt:
Joie
| Shoes: Bensimon
(similar)
| Bag: Tory Burch | Sunnies: Karen Walker | Necklace: Vintage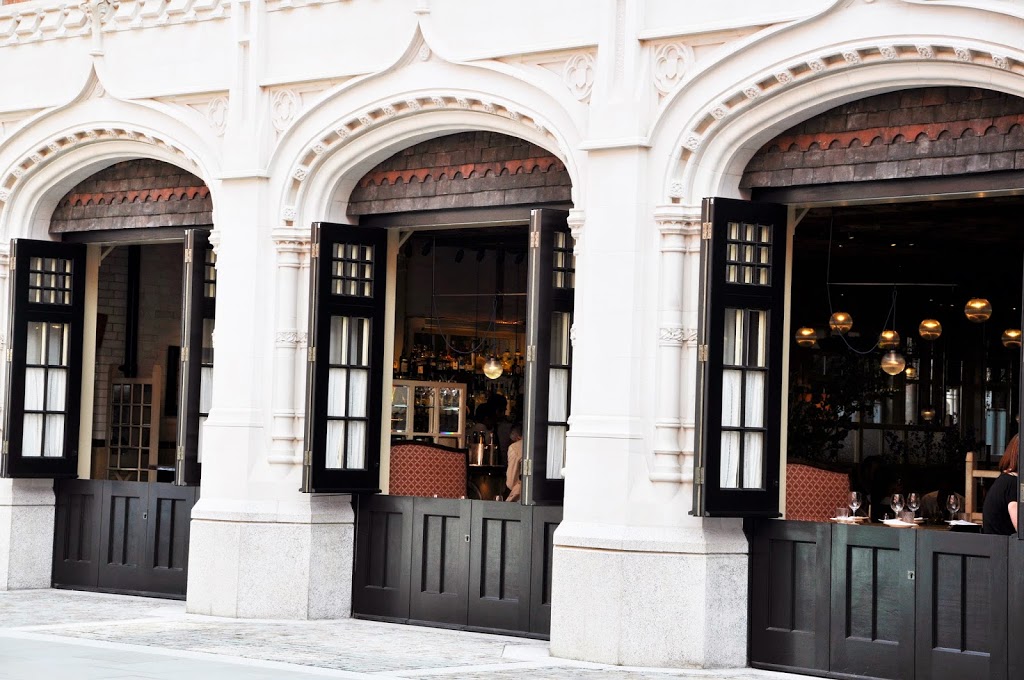 Ps: If you ever get the chance to book a table at the Chiltern firehouse please take me … been trying to get a dinner table for months (hello place for famous people to hang out) apparently you can book lunches!
Hope you all had a wonderful weekend!