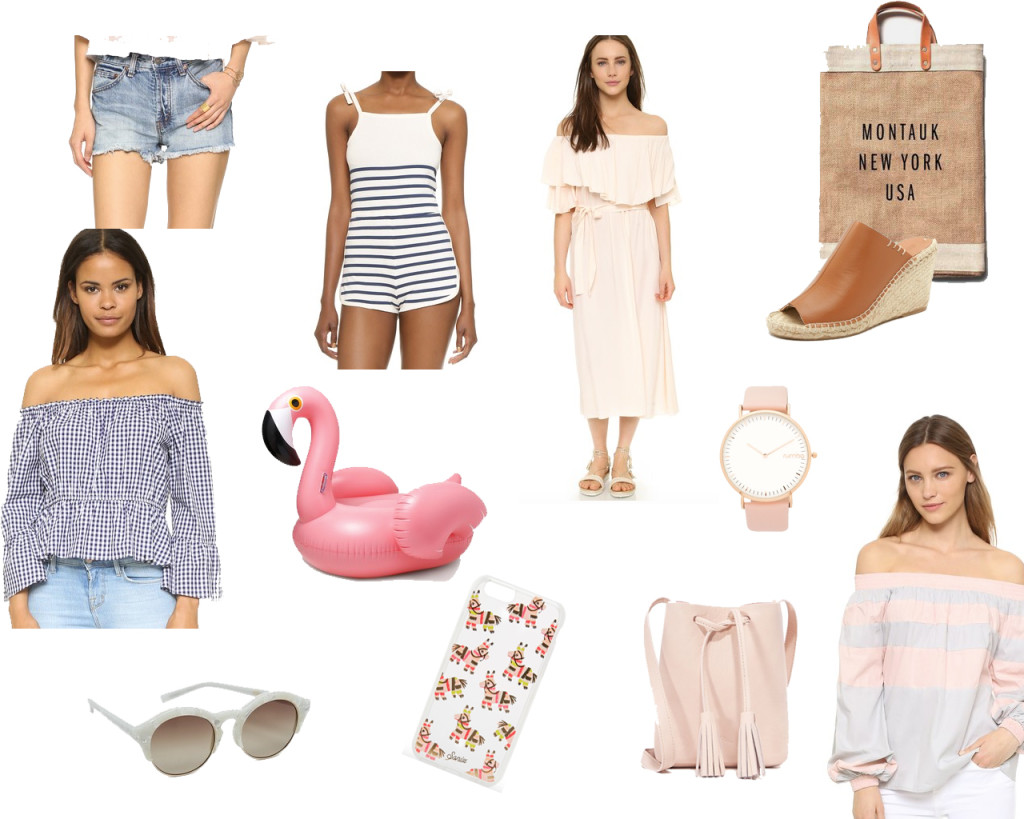 Denim shorts, Striped romper, Peach dress, Montauk market tote, Wedges, Pool inflatable, Gingham top, Watch, Sunglasses, iPhone case, Bag, Off the shoulder top.
Morning fashionistas, today I am just sharing a quick list of my favourite summer pieces of the moment. Shopbop is definitely a go to in terms of stylish and fashionable pieces, they always have on trend looks and styles. Here is a selection of my top wants/needs and hope you like them.
***
Bonjour à vous fashionistas!, aujourd'hui je me contente de partager avec vous une rapide liste des vêtements d'été que je préfère en ce moment.
Shopbop est sans conteste le lieu où il faut se rendre en termes d'articles à la mode et plutôt chics. Leurs silhouettes et leurs styles sont toujours tendance.
Voici donc une sélection des articles qui sont au top de mes préférences et j'espère que vous allez les aimer.