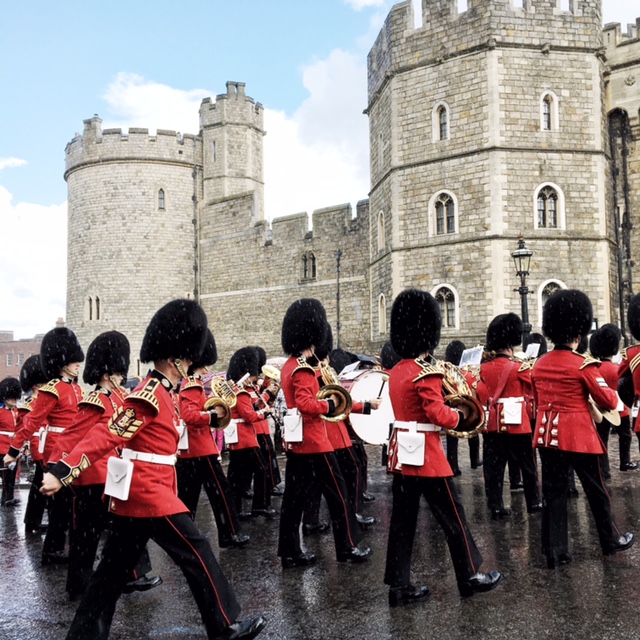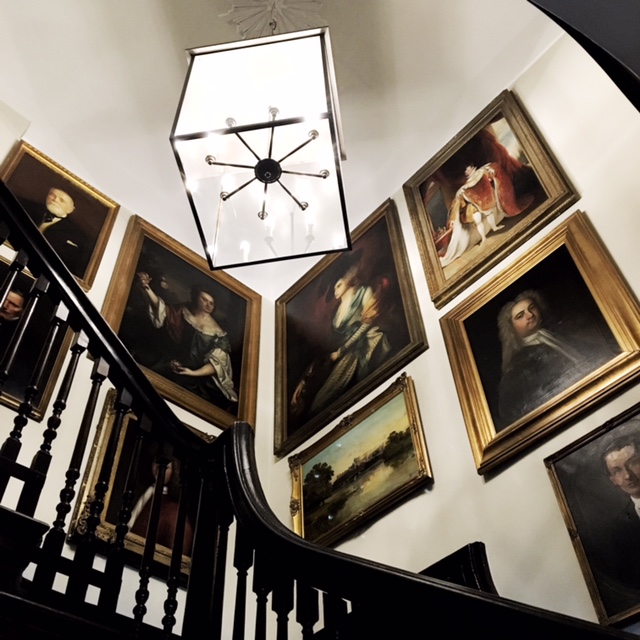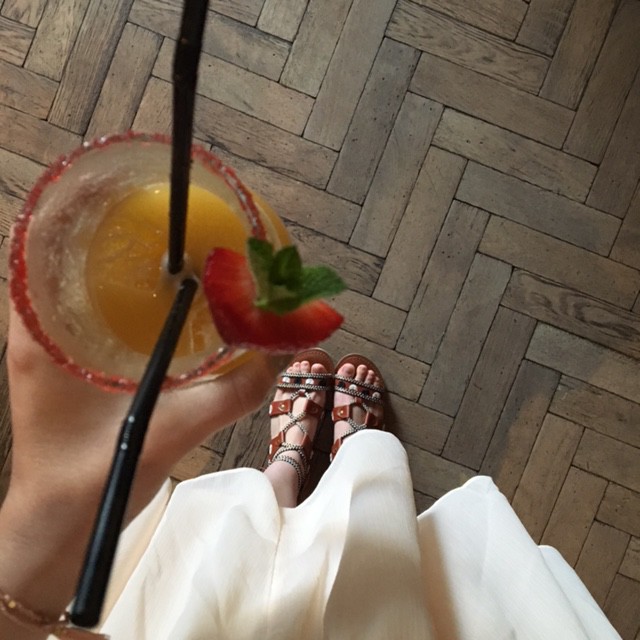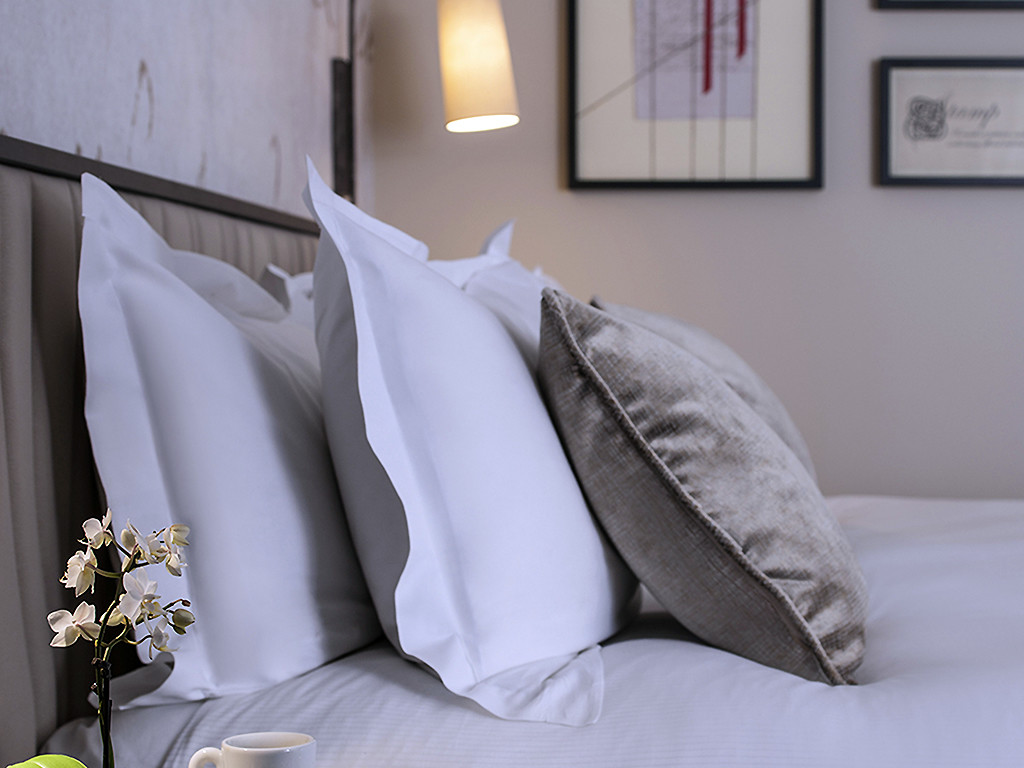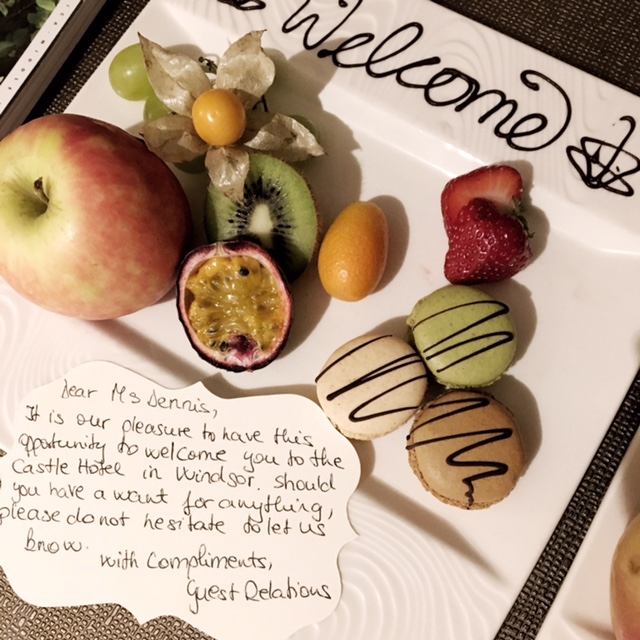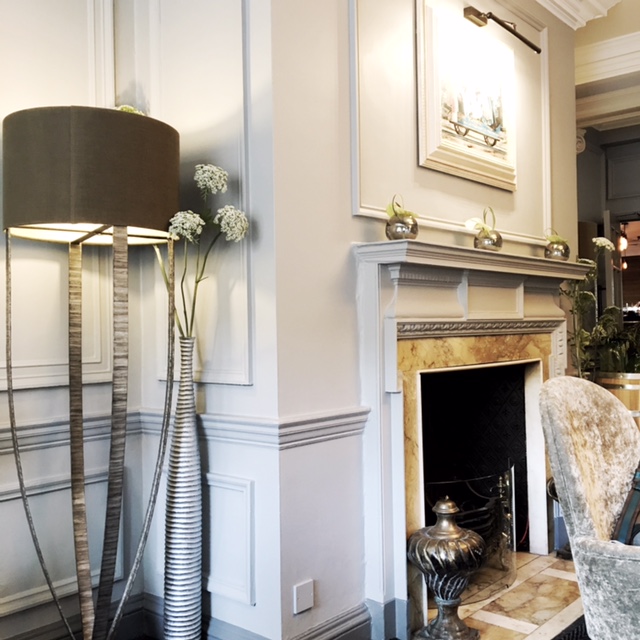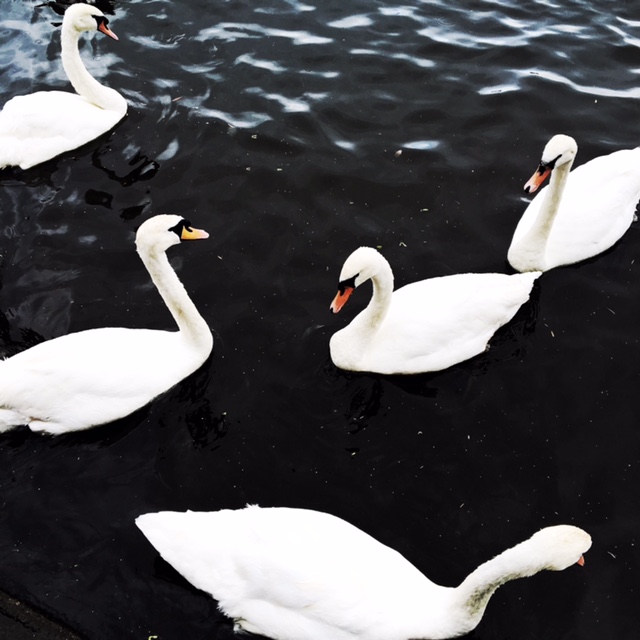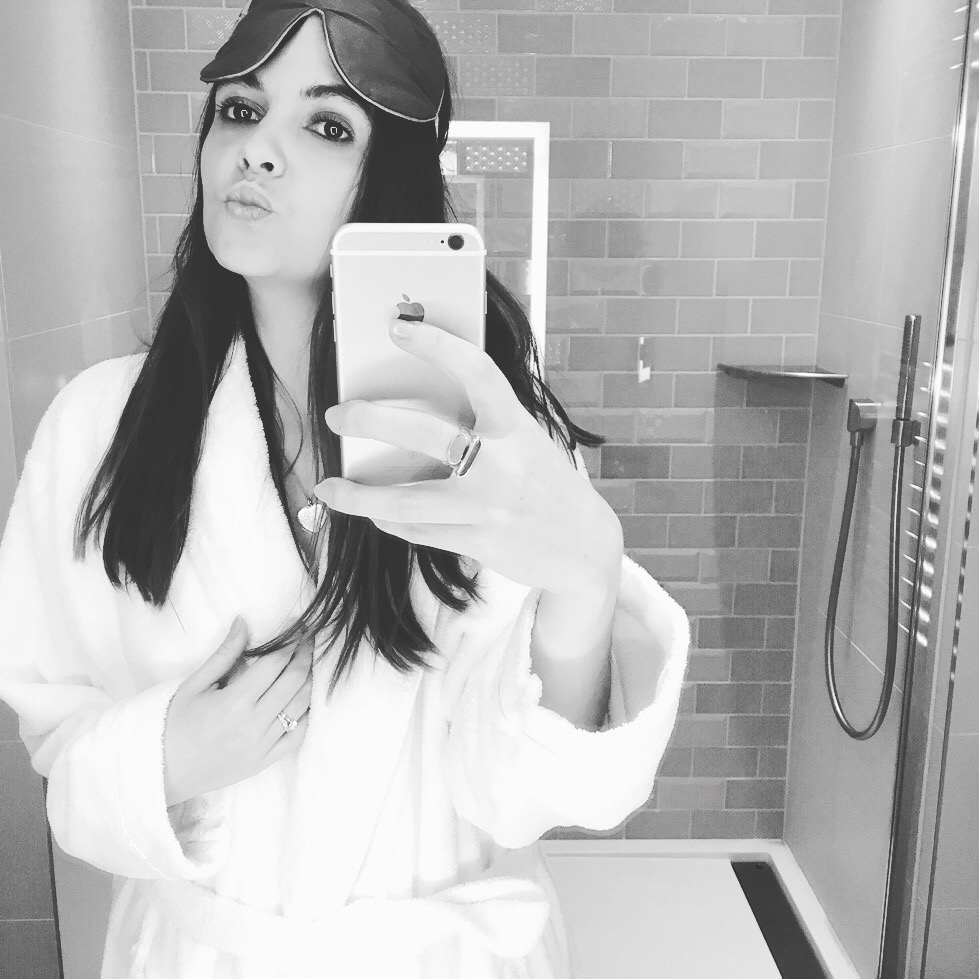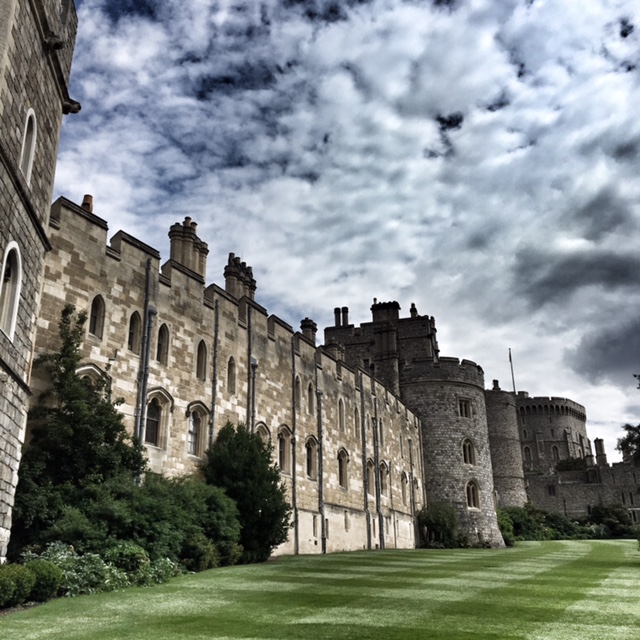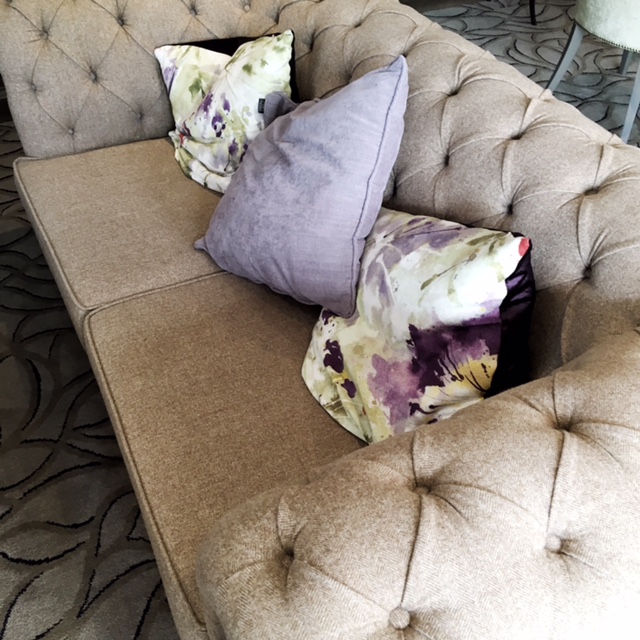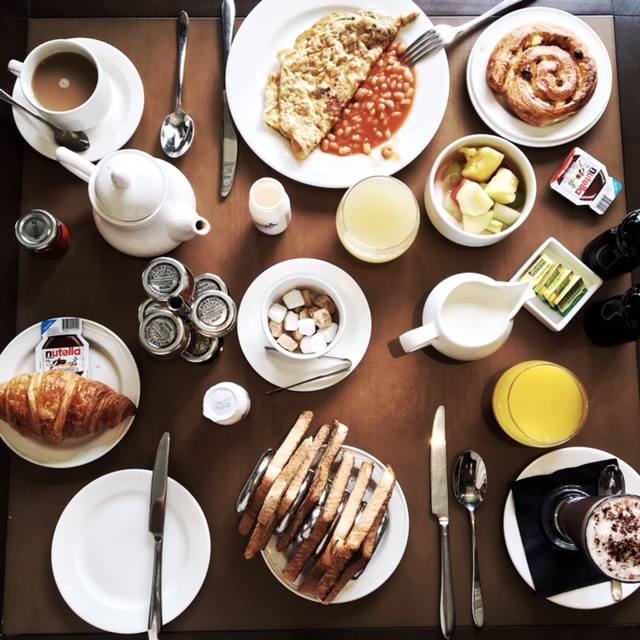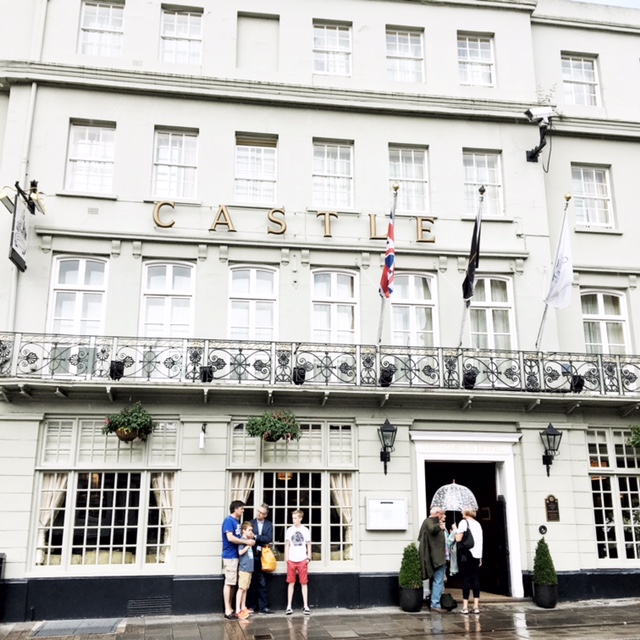 My friend Danielle suggested I join her and other gorgeous ladies to a wonderful hotel event with the Accor group. It's the perks about being a blogger, you get to meet gorgeous people at event and you
also
sometimes get treated to a night in a hotel … Aren't we lucky?! Every job has
its
perks. We started the night at the Ibis Euston where we had little nibbles and cocktails, delicious fruity glasses followed by some of the best cured meat and salami selection. We then went onto the stunning Pullman London St Pancras Hotel where I had a lovely chat with the French manager, we talked decoration and how he was going to make some changes and so on. We had some amazing starters from a warm goat cheese to some even tastier fish dishes. All mini dishes and
all more delicious than the other!
We finally made our way to the Novotel in Brentford for a sit down dinner and had one of the best chicken I have had in a while. The spinach and mushroom sauce gave it such a wonderful taste. We also cheered to a really fun mojito in a plastic bag that we drank with a straw
…
how different and fun. The
other
fun part of the night was that we knew we were spending the night in a hotel but it was a mystery hotel and we had no idea where we were staying. We made our way to the final destination and were ever so happy and pleasantly surprised to arrive in Windsor, we were facing the gorgeous castle at night, we sat down in the lobby and sipped some tea and had dessert before bed time (leave the best to the end right?!). It was a pure pleasure to have a night away from responsibilities and stress out of the city. The M Gallery hotel was ever so welcoming, they went out of their way to find me ginger tea for my night treat. We had a really cute plate waiting in our room with little sweet treats and an even sweeter note to welcome us to our room. I jumped into my robe and watched tv before bed and in the morning I woke up to a sumptuous shower followed by breakfast with Danielle and the girls. Can I say that breakfast is the best meal of the day for me, croissants, nutella, a good hot chocolate and a fresh glass of juice. Just what I need to start the day!
We then explored Windsor, saw the change of the guards and Lewis joined us for lunch. It was just the perfect weekend with a mix between enjoying bloggers, friend and lover.
A big
humongous thank
you to the
Accor hotel
group for this amazing trip. Coming soon I am being sent to the M Gallery in Bath so stay tuned for more fun and photos with
Accor.
This post was brought to you by Accor
***
L'autre jour mon amie Danielle m'a invité à la rejoindre, elle et d'autres 'superbes ladies' pour participer à un évènement au sein des hotels du groupe Accor. Encore un des avantages à être une bloggeuse! non seulement vous rencontrez des gens divers et sympas mais vous pouvez aussi bénéficier d'une nuit d'hôtel par exemple: une chance, n'est-ce pas? Chaque métier, il est clair, a ses avantages.
Nous avons donc commencé la soirée à l'Ibis Euston où on nous a proposé cocktails et amuses-bouche, de délicieux jus de fruit le tout suivi d'un beau choix de charcuterie et salami. Puis nous avons continué avec le magnifique hotel Pullman de StPancras où j'ai eu l'occasion de discuter avec le manager français; nous avons parlé décoration entre autres et il m'a fait part des changements qu'ils avaient prévu dans ce domaine. Cette fois-ci on nous a offert de succulentes entrées de chèvre chaud ou encore de poisson, tous des petits plats plus délicieux les uns que les autres.
Ensuite nous avons pris le chemin du Novotel de Brantford pour un diner à table cette fois-ci et pour lequel on nous a servi du poulet accompagné d'épinards et d'une sauce aux champignons, le tout si finement cuisiné!
Pour trinquer on nous a offert un mojito servi dans un petit sac en plastique et que nous avons pu boire à l'aide d'une paille, différent et très drôle!
Pour couronner le tout nous savions que nous allions passer la nuit dans un hotel mais que nous découvririons au dernier moment seulement.
Quelle belle surprise lorsque nous sommes arrivées à Windsor le soir venu. Face au magnifique château on nous a servi thé et dessert (gardons le meilleur pour la fin, n'est-ce pas?)
Ce fut un vrai plaisir de passer une nuit loin des responsabilités et du stress de la ville.
Il est clair que le M Gallery nous a réservé le meilleur accueil et à ma demande j'ai même eu droit à un traitement de faveur: du thé au gingembre!
Dans notre chambre nous attendaient friandises et plus encore!. Et hop dans mon peignoir! un peu de télé au programme et après une bonne nuit et une longue douche revigorante au saut du lit j'ai rejoint Danielle et les autre filles pour le petit-déjeuner.
Autant vous dire que ce repas est mon préféré: croissants, nutella, chocolat chaud et un bon jus de fruit. Tout ce dont j'ai besoin pour bien commencer la journée!
Nous avons pu ensuite explorer Windsor assister à la relève de la garde bien sur et Lewis nous a rejoint pour le déjeuner du midi.
Un superbe week-end et un bon compromis entre blogueuses, mon amie Danielle et mon amoureux!
Un gigantesque merci au groupe Accor pour ce fantastique petit 'voyage'
Sous peu, on nous envoie au M Gallery de Bath..restez connectés et à bientôt pour d'autre photos et petits plaisirs avec le groupe Accor.