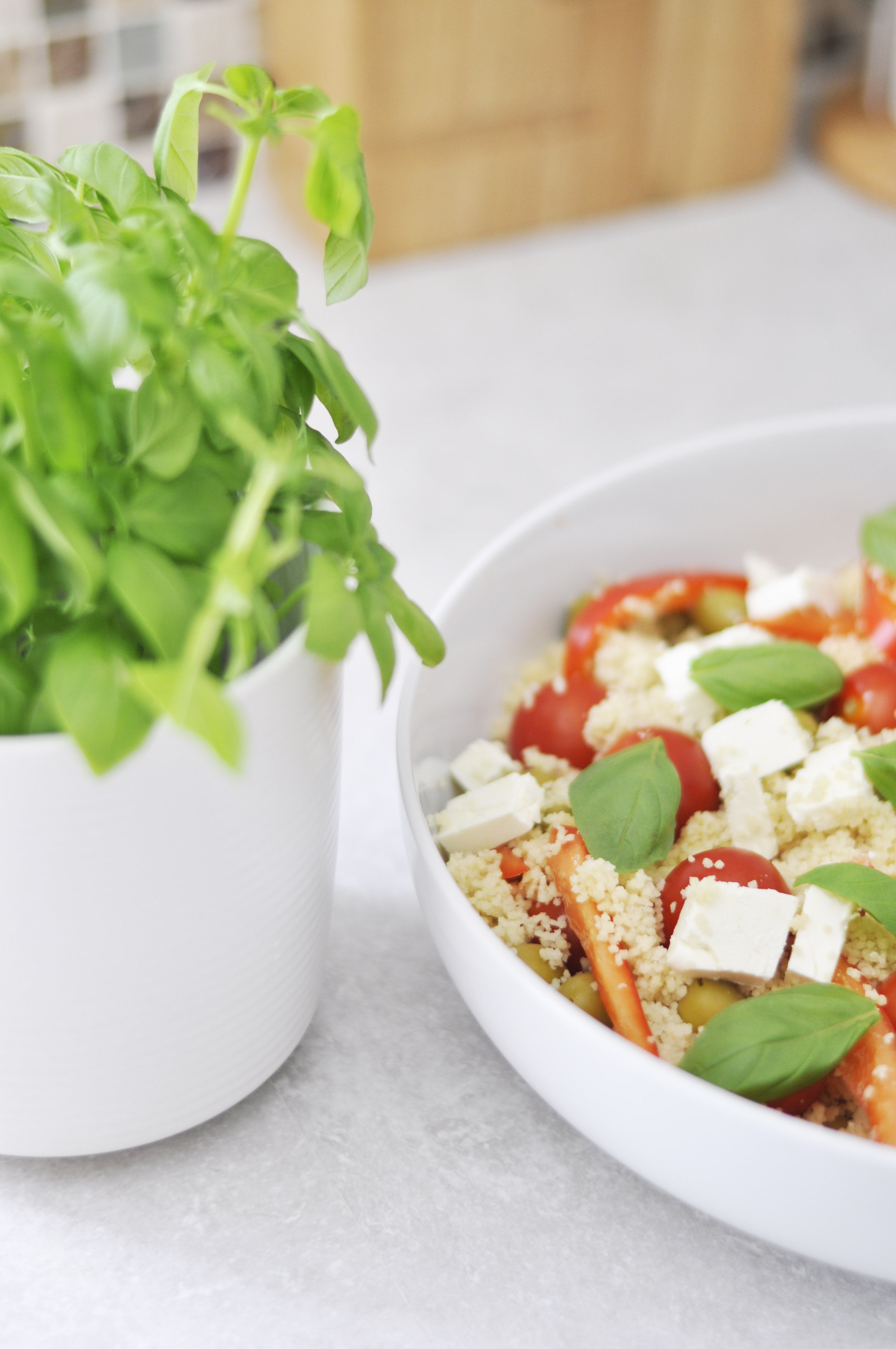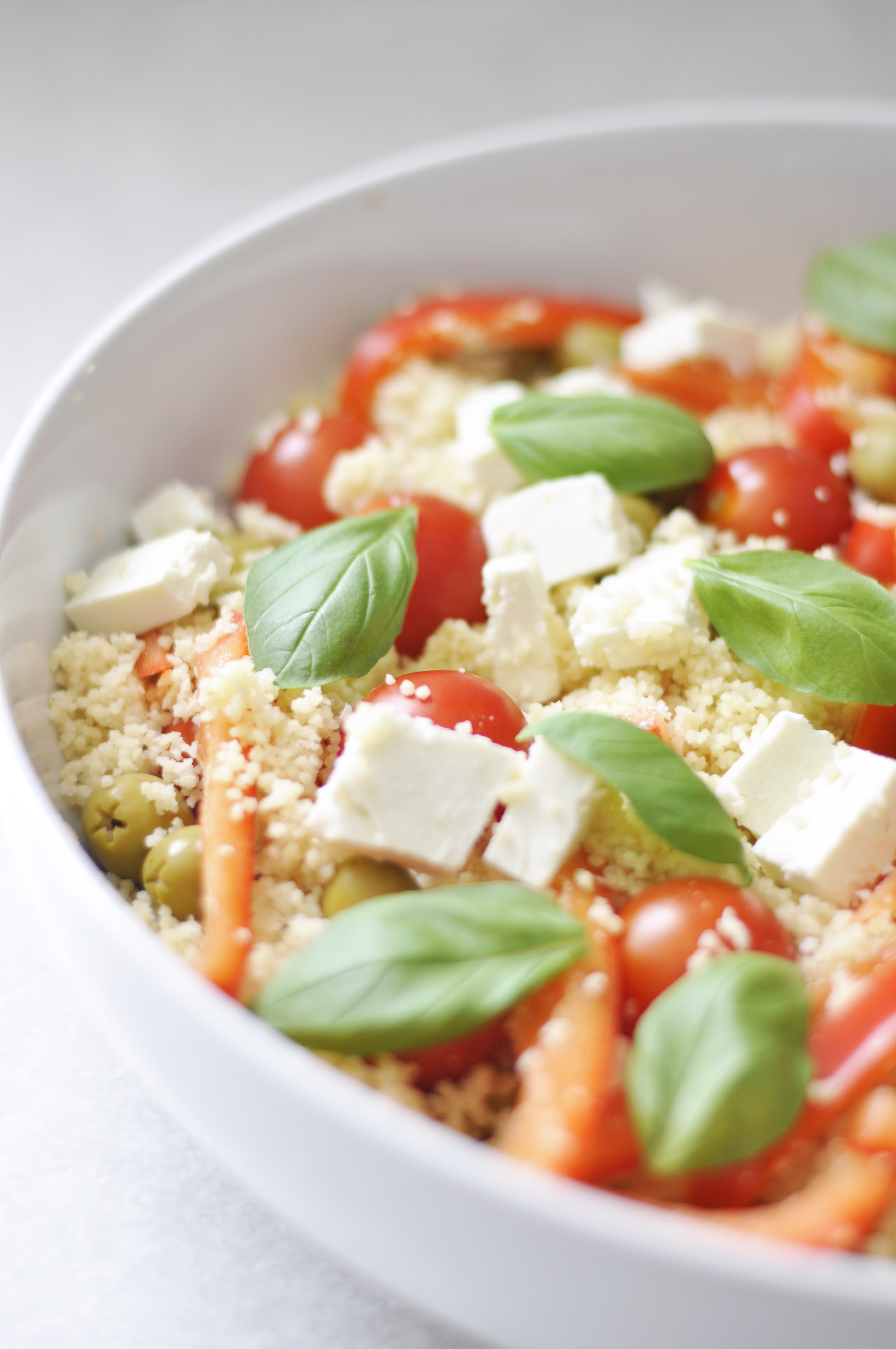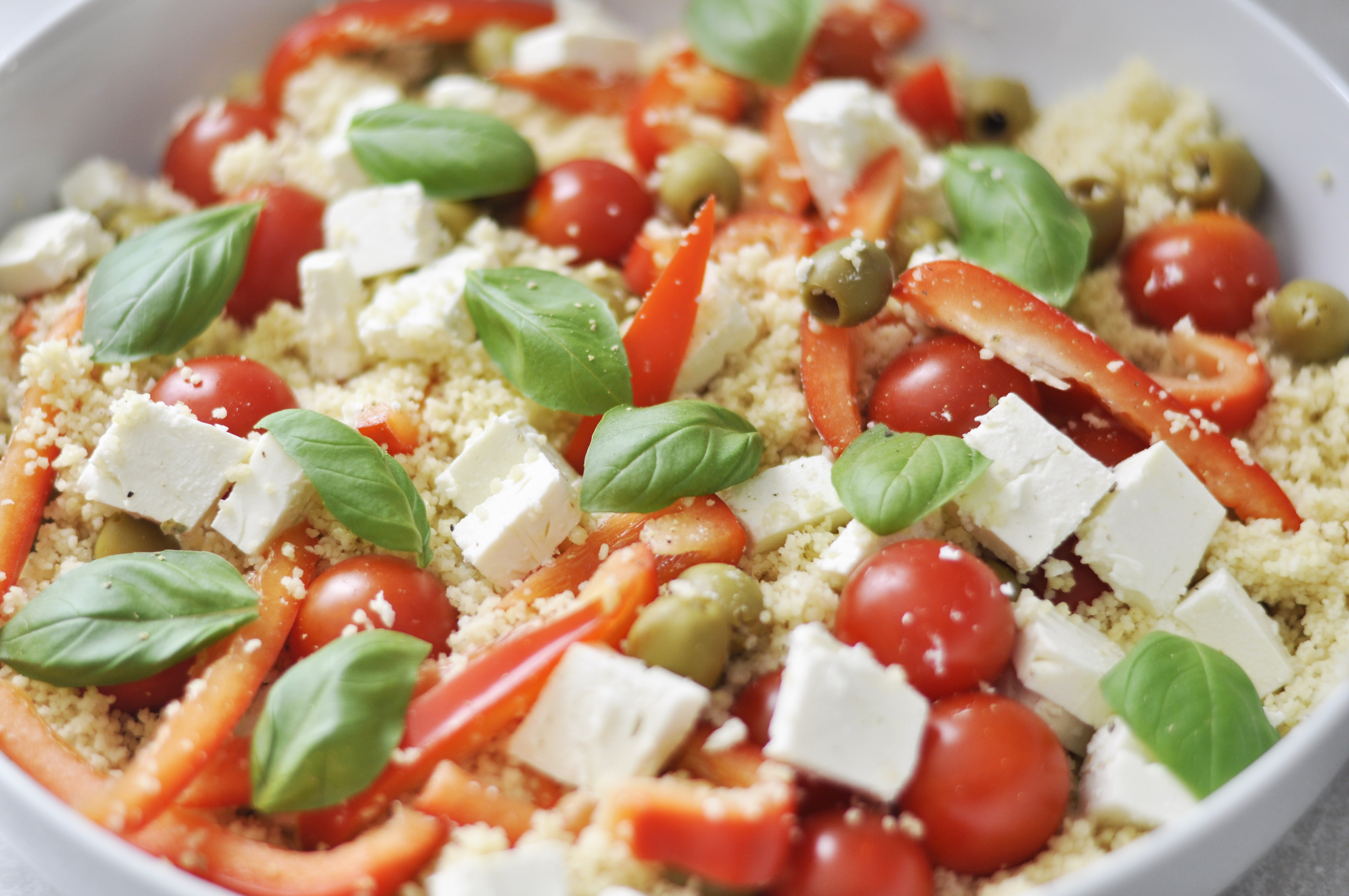 Just because the sun is gone, the jumpers are out and the rain has settled even although it wasn't welcome, it ain't a reason to start eating fatty (says the girl typing and eating fully loaded nachos).
We had a family bbq last weekend and I did a couscous salad because it's super quick and easy, it was a Saturday morning I had to squeeze in a shoot, Lewis went to play golf I had Liam and so on, hair to wash etc etc so let's just say that I ran out of ideas … and time.
Couscous I mean I always have a massive bag in the kitchen so I put it in the bowl added boiling water on top it was ready within minutes, then throw some feta on it, red peppers, open a jar of olives, tomatoes and throw on some basil.
Season to likings, here I just top it off with some black pepper but balsamic vinegar is also welcome.
xo S