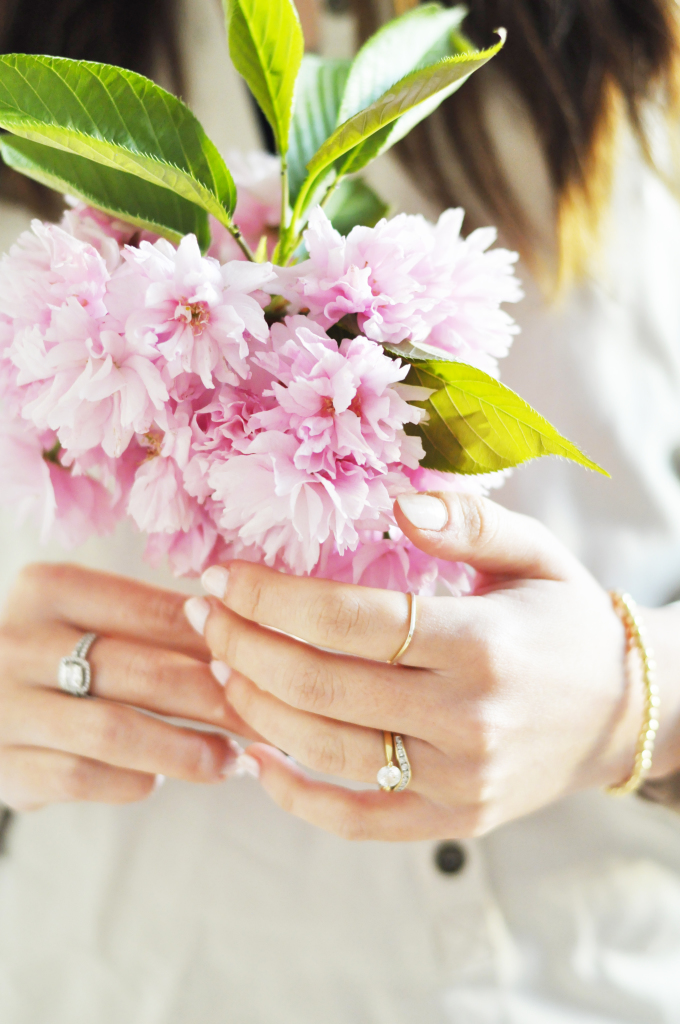 Good morning friends, can you believe tomorrow is already Friday? Where did the week go, with a bank holiday Monday the week was ever so short. Today I am sharing one of my favourite jewellery pieces, I found Thesis of Alexandria online and fell in love straight away with the collection. The pieces are designed in San Francisco and I love how refined they are.
I chose this cute little necklace because of it's little blue stone, it gives a little statement to a sleek gold chain. You can choose a different colour if you want, I also the green one, I can see it with a beautiful emerald maxi dress don't you?
I was lucky enough to choose a bracelet and a ring as well to have a complete little set, I wanted to stay in the minimalism state of mind, so I picked up this little beaded bracelet which is stretchable so perfect for any wrist size (says the one with the smallest one, I can never find a bracelet that fits me usually).
A square ring? you got me as ring anyway, I don't put a lot of rings on my fingers I like to keep my hand on the simple side, I love my wedding and engagement rings so much I barely ever add anything on that hand so a thin little gold ring was just what I needed to add a fun touch without it looking too much on my hand. You can choose the rose gold or silver, or all three? Wouldn't that look fab to stack up all three? I love the rose gold, I have been slightly obsessed with it recently, I find it so feminine.
Shipping is free on all USA orders and free International when you spend $100 or more
I have had my pieces for a few months now and honestly I wear them a lot and they are perfect and so worth it
Make sure you stop by her little shop here and shop shop shop
Thank you!
xo S.