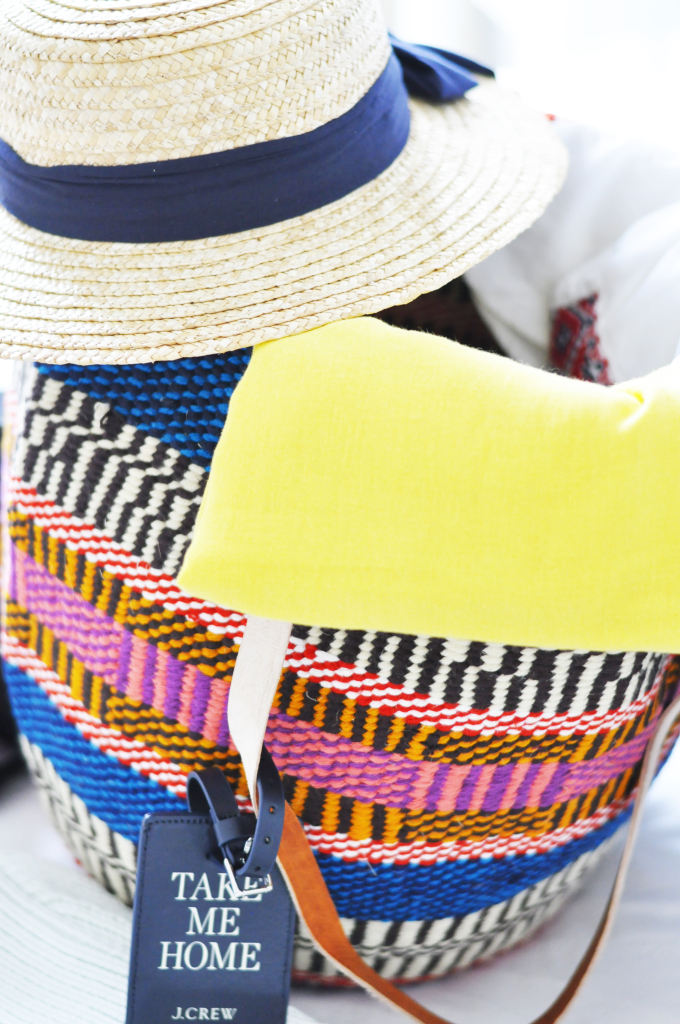 Hat: Miss Guided, Yellow dress: Hush ℅ , Bag: The Basket Room ℅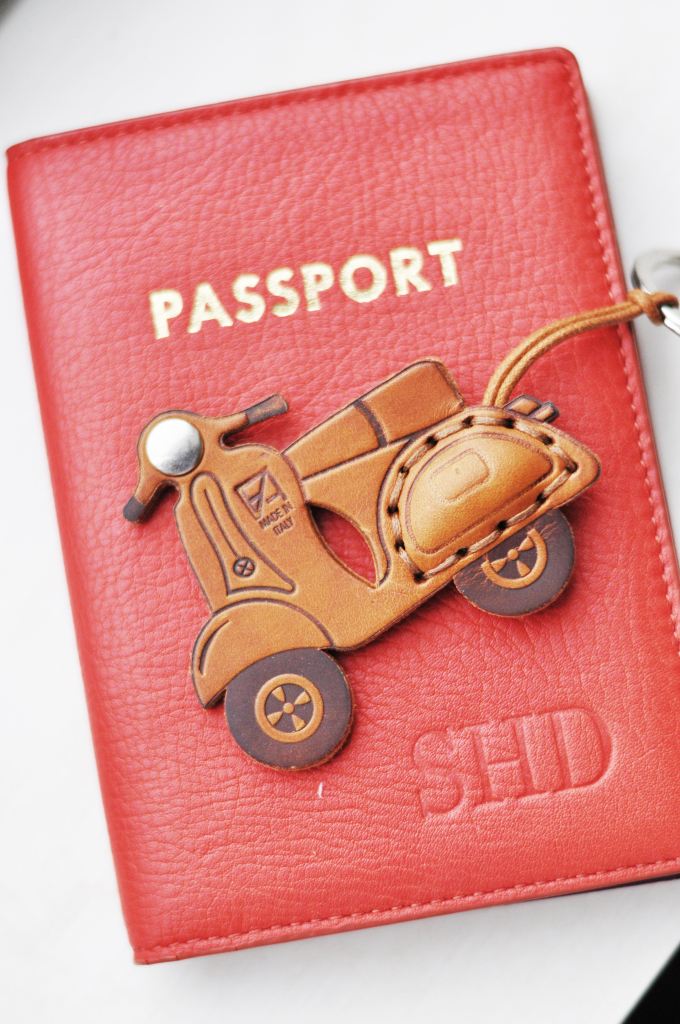 Passport holder: J crew
Shirt: J Crew, Bikini: Etam, Shorts: Gap
Sunnies: Ray Ban, Tee: COS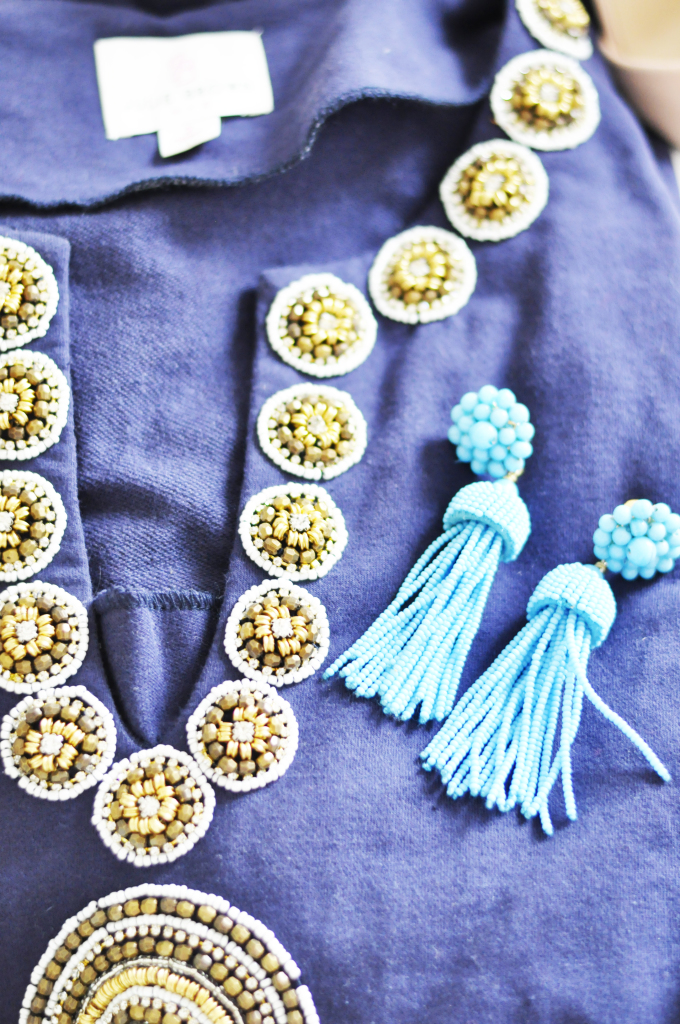 Beach cover up: Julie Brown ℅ , Earrings: Lisi Lerch ℅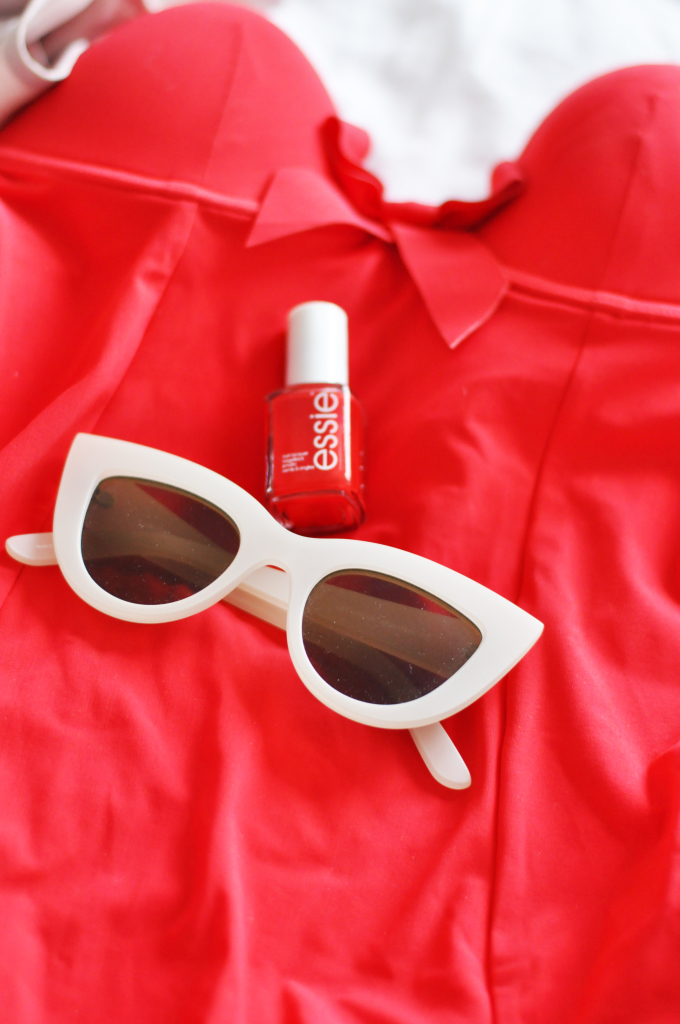 One piece: Etam, Sunnies: Kate Spade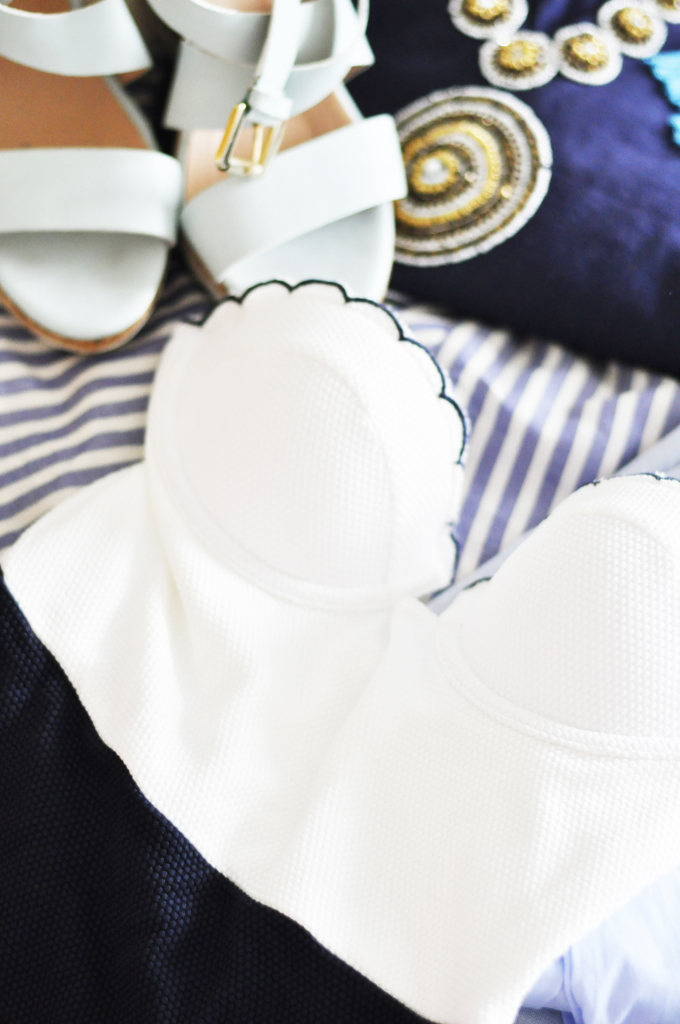 One piece: Top Shop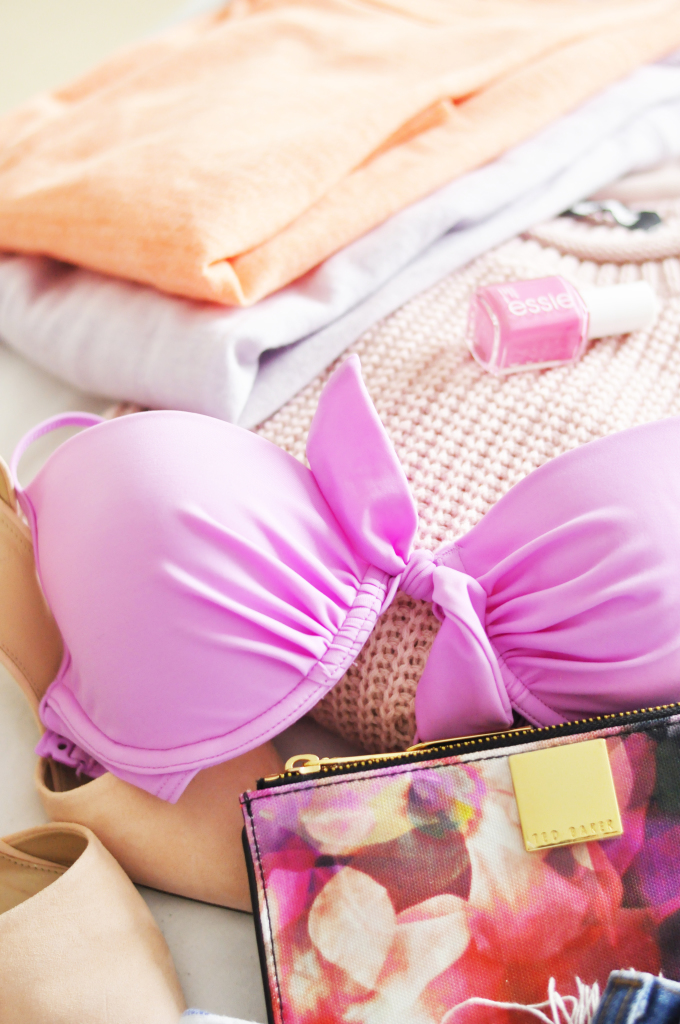 Shoes: J Crew ℅ , Bag: Ted Baker ℅, Bikini: La Perla, Orange sweater: J Crew, Lavender sweater: Madewell, Pink sweater: Miss Guided
Today I am off on holiday, I can't not wait to get there and put my feet in the sand!
I thought it would be fun to share some photos of my packing session, well packing week really I hate packing last minute I much prefer packing too early and then go back to my suitcase and take off or change things around. I have a feeling my suitcase is quite colourful for this week. I love the pop of yellow, pink, blue and mixed colours.
I do not have specific tips for packing, I would just say don't take too much, we never wear half of what we take really me included. I should say that to myself really … I usually pack by outfit, so if I create a look I love on hangers on the wall of my bedroom I can see if everything looks good, add shoes, nail polishes and accessories. I spend a lot of time doing this because then the outfits are ready and I can add a pair of jeans maybe and a couple of extra tees.
I find that putting things in order in the case helps too, let me explain. If you take a handbag or more than one like me, put them into each other or add little things in the bag(s), like socks or sunglasses cases or even chargers. You need to maximise the space, I also put little tees in my hat. I tend to take a little bag with my jewellery and keep them in my hand luggage we are never too cautious am I right?!
Beauty bag is a hard one, I try to get sample for shampoos etc otherwise it takes space and the kg go up. Nobody wants a 23kg suitcase with 7kg beauty products, we all want the shoes right? So samples and also mini size, you find everything in travel size nowadays and it's super handy. I also try to stay minimalist when it comes to beauty and nail polishes etc. I take about 10 polishes and end up having time to only change once or not and then I have chipped nails for a week (this time I swear I will go to bed a 3am but I will use my polishes)
Last advice, don't forget the passport and use plastic bags you can hoover for bigger pieces of clothing it takes less space and keep things organised. Finally don't stress and enjoy!
Have a nice day everyone and don't forget to follow us on Instagram!
xo