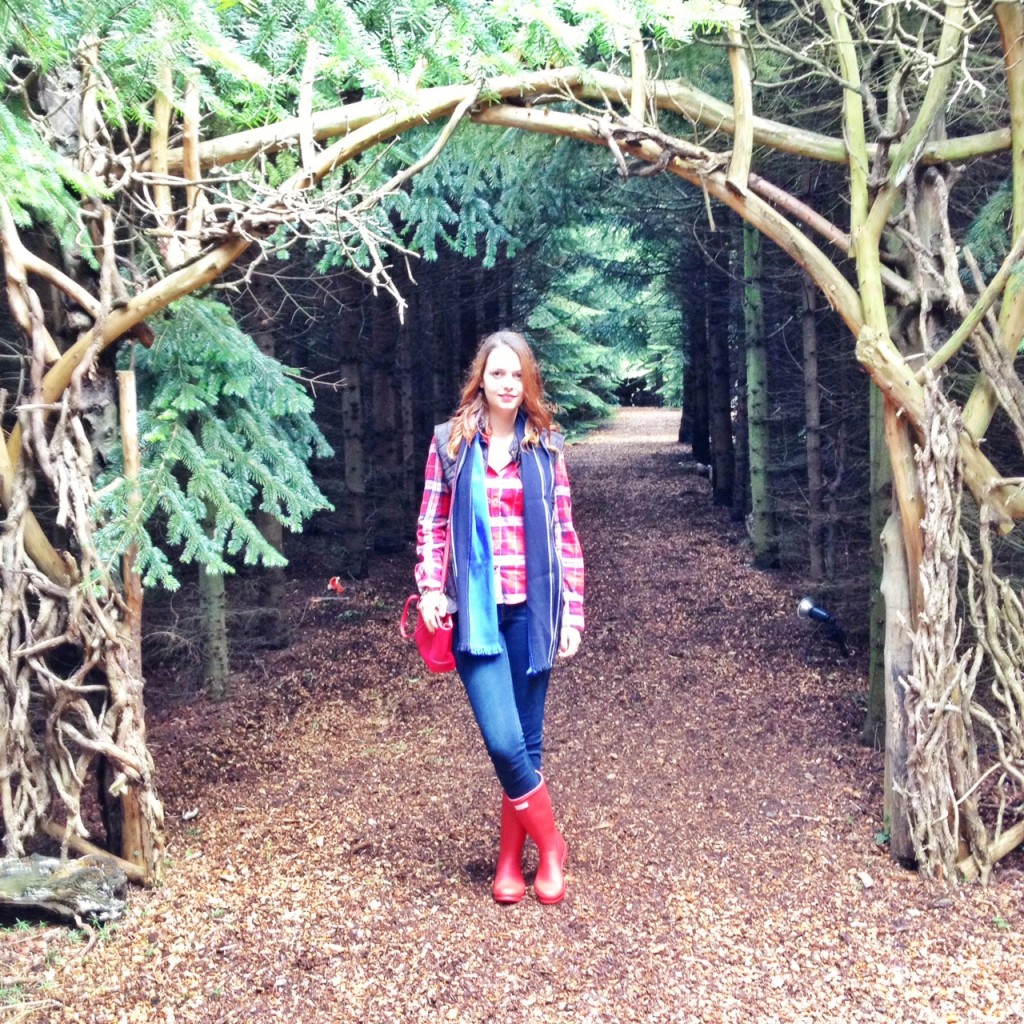 Is it Christmas yet? We went pumpkin picking this weekend (shoot coming soon) and we found ourselves walking around what was almost like Narnia (snow missing) A forest full of Christmas trees! I felt like taking them all home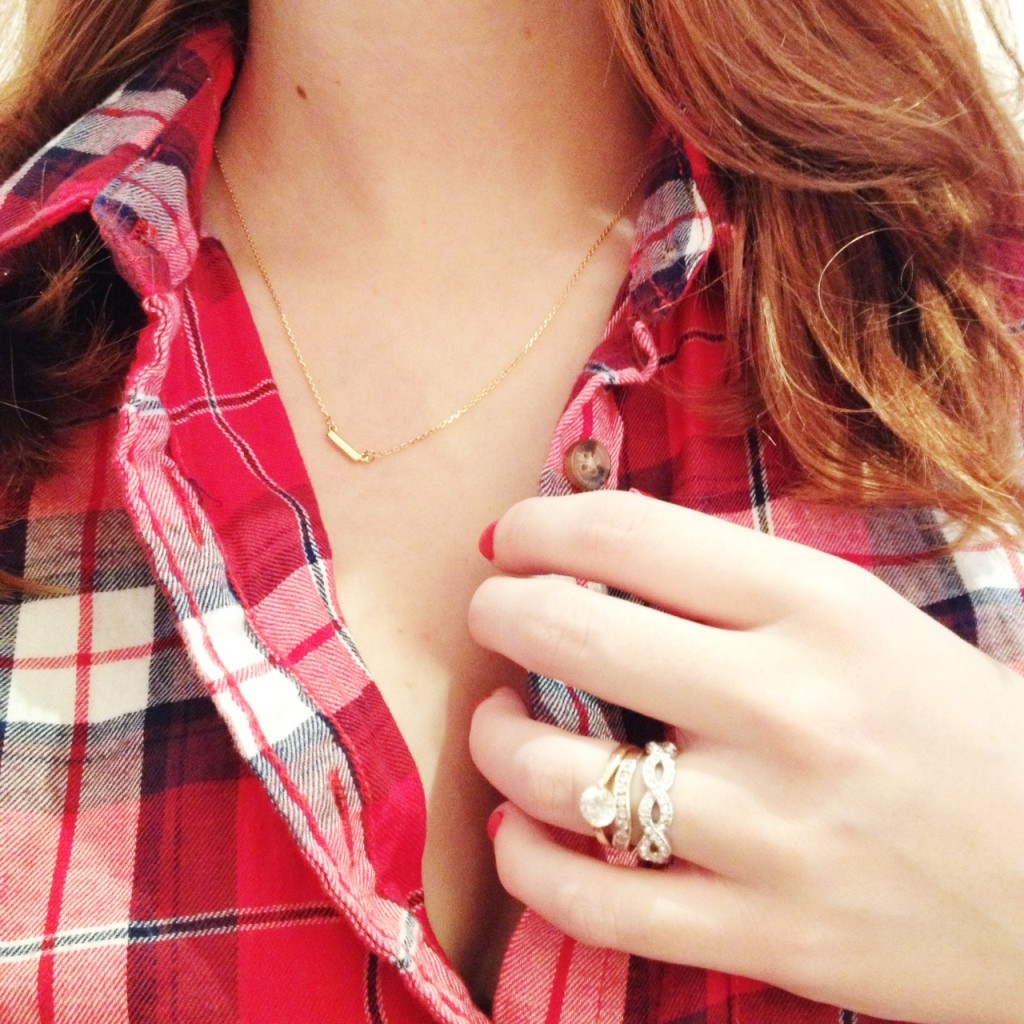 Wearing and old H&M shirt, similar, necklace: Baublebar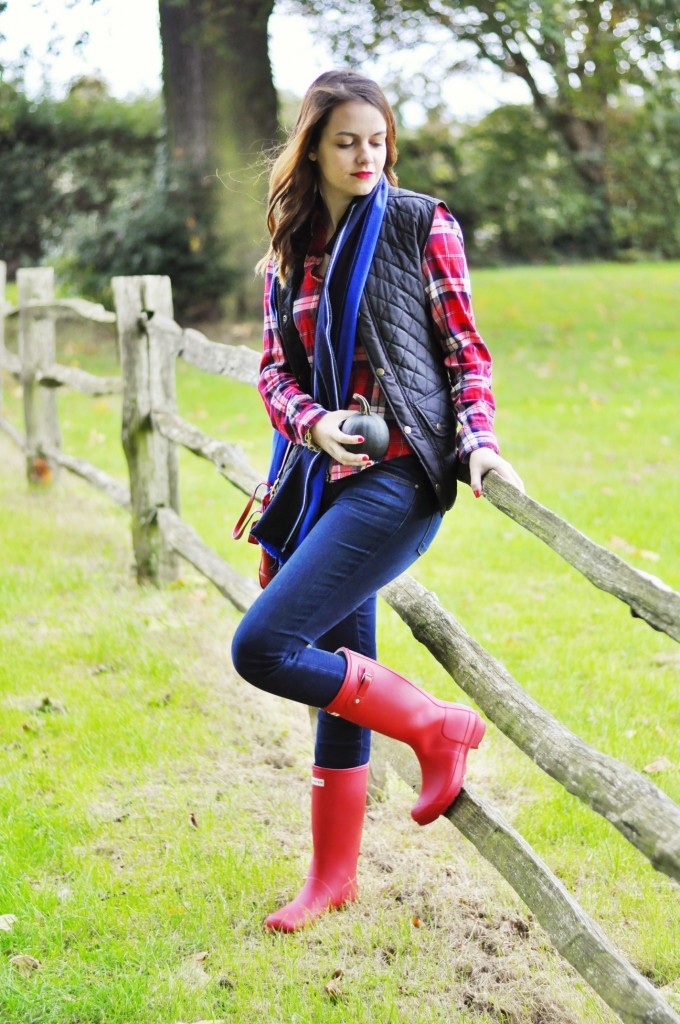 Red is perfect for the season, I am always so excited to start wearing my 'winter' red! I love wearing red with white in the summer but fall/winter is all about the festive looks! Vest: Belstaf, Jeans: J Brand, Boots: Hunter (kid's ones are sooo much cheaper and go as far as a uk 5, eu 38, us 7.5) Scarf old J Crew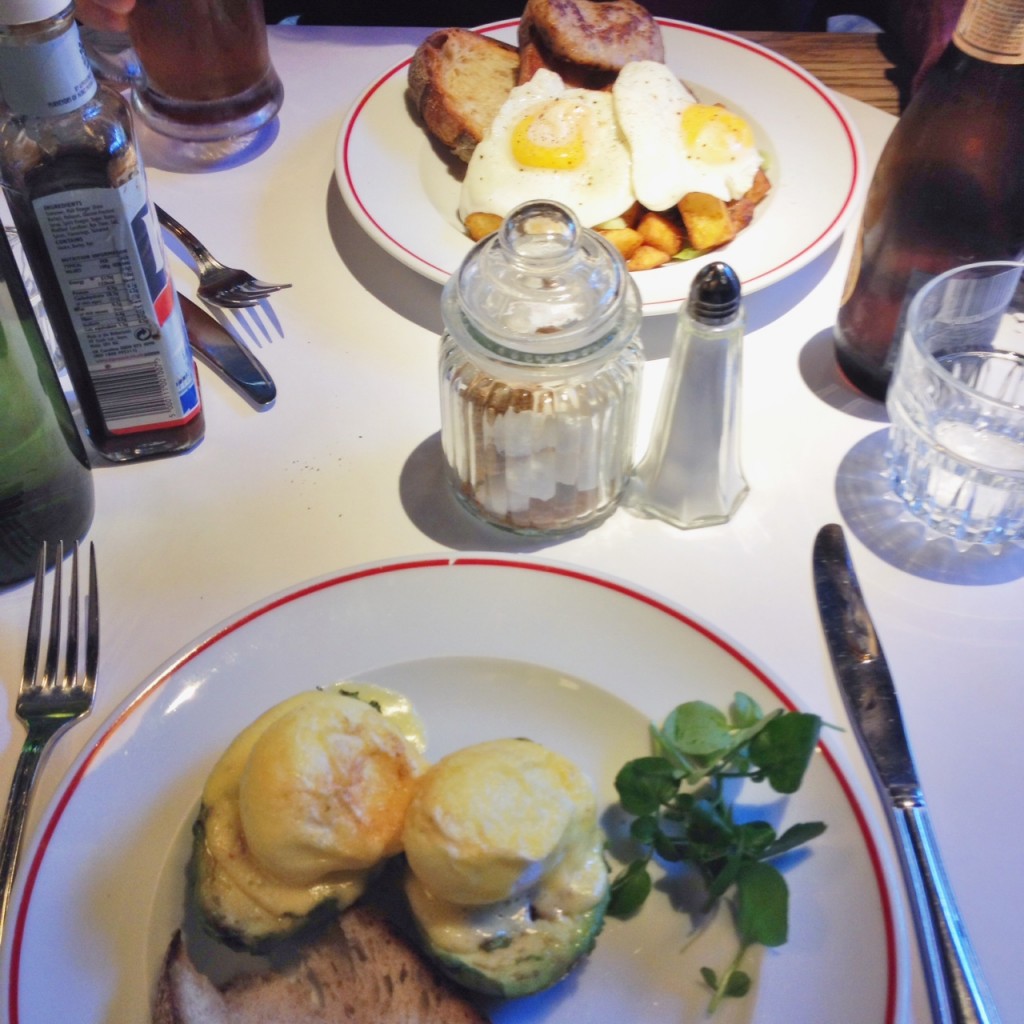 Brunching at Jackson and Rye, their brunch menu is amazing and their avocado eggs benedict … can't even describe it's like heaven on earth!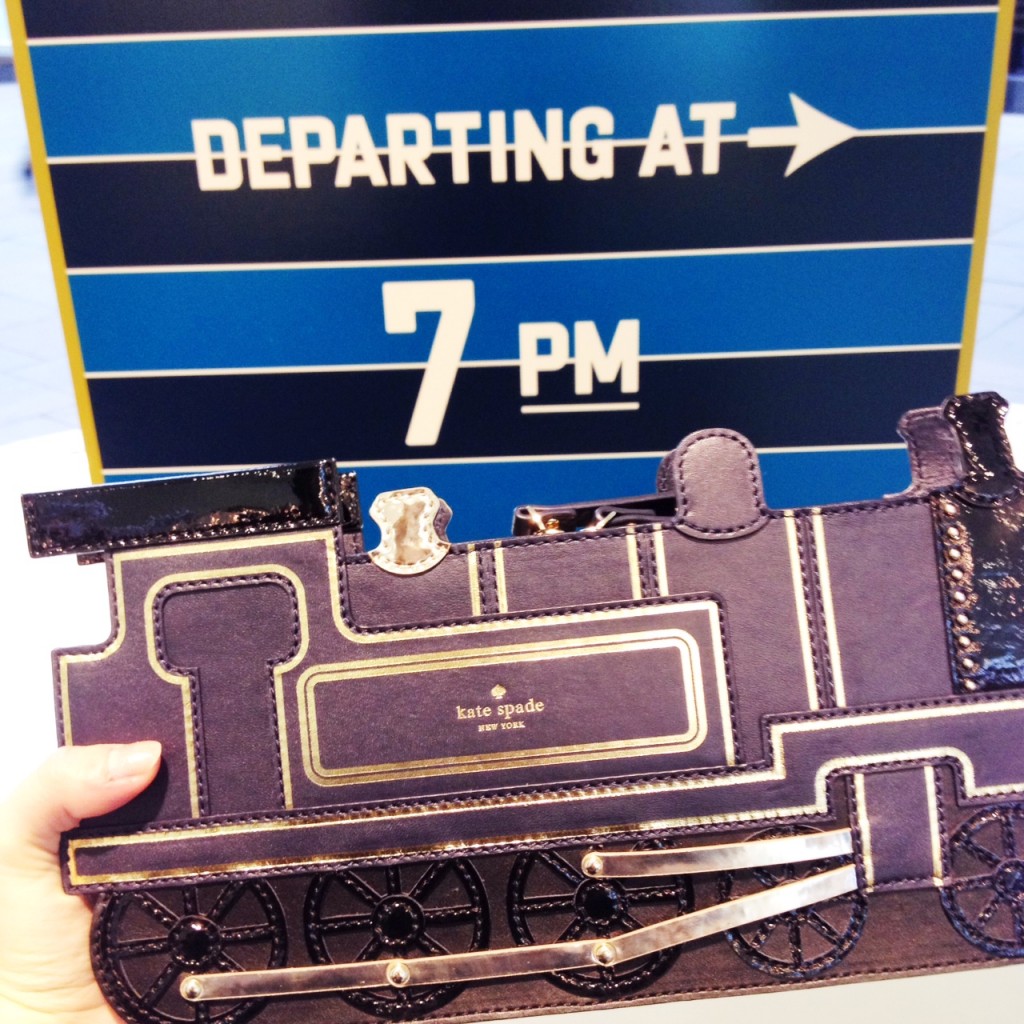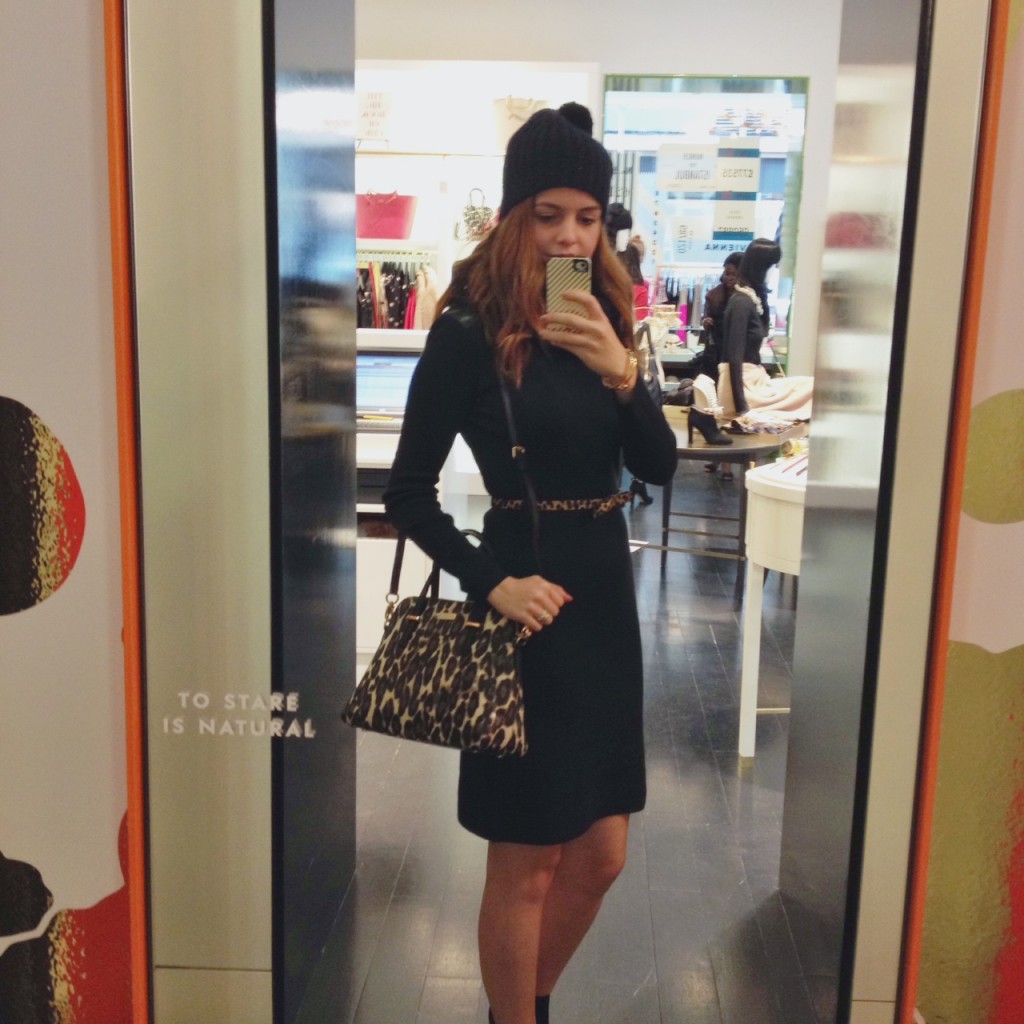 Kate Spade had us on Sunday to try on the new collection! Transatlantic is the theme this month and I am so in love with it! Seriously this clutch is to die for … I could so head on holiday with it 🙂
Fell in L.O.V.E with this outfit … This little navy dress will go with anything in your closet.
Check back later on this week for the full look and all the fun we had at Kate Spade
Hope you all had a fabulous weekend!
xo