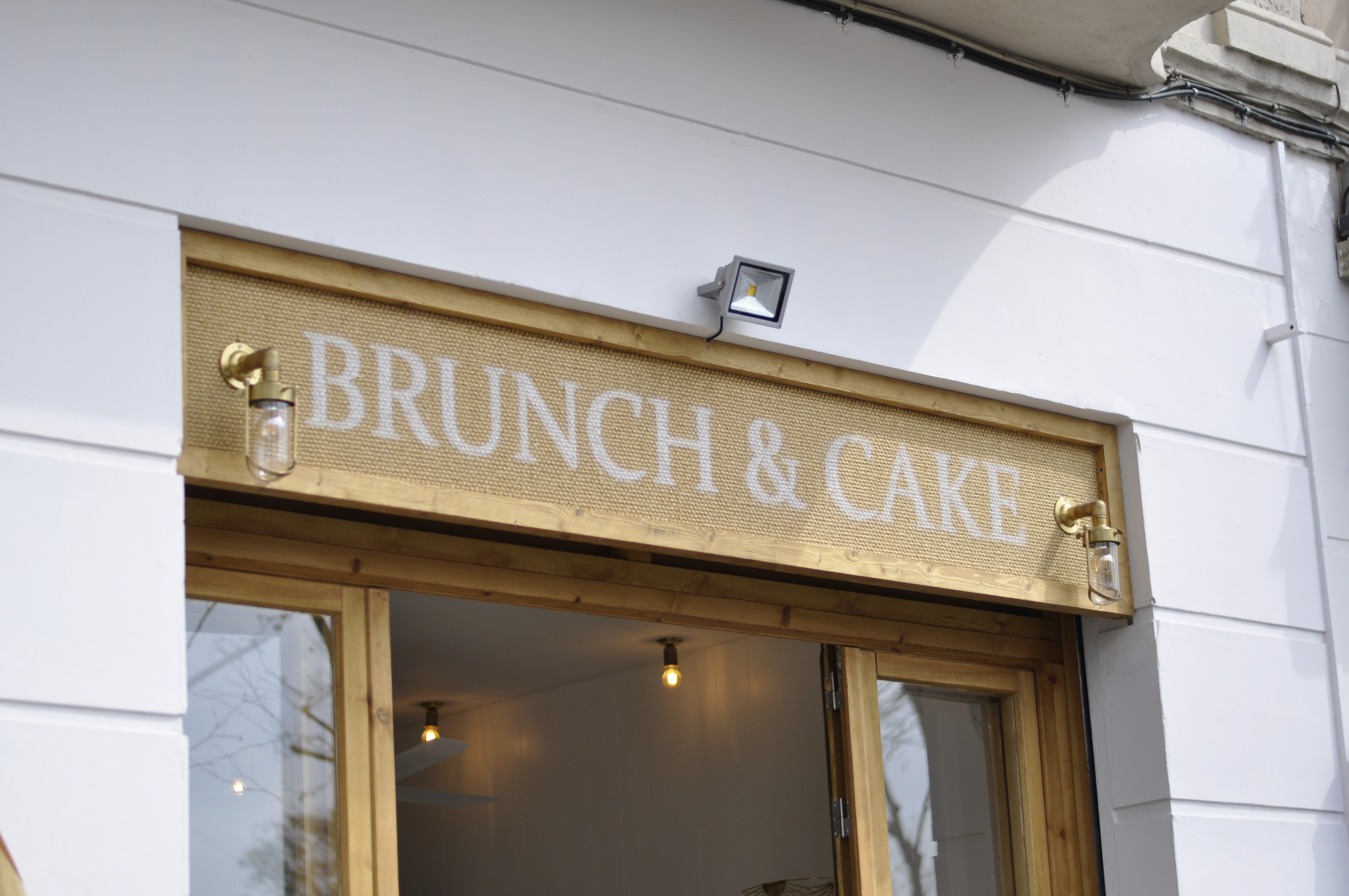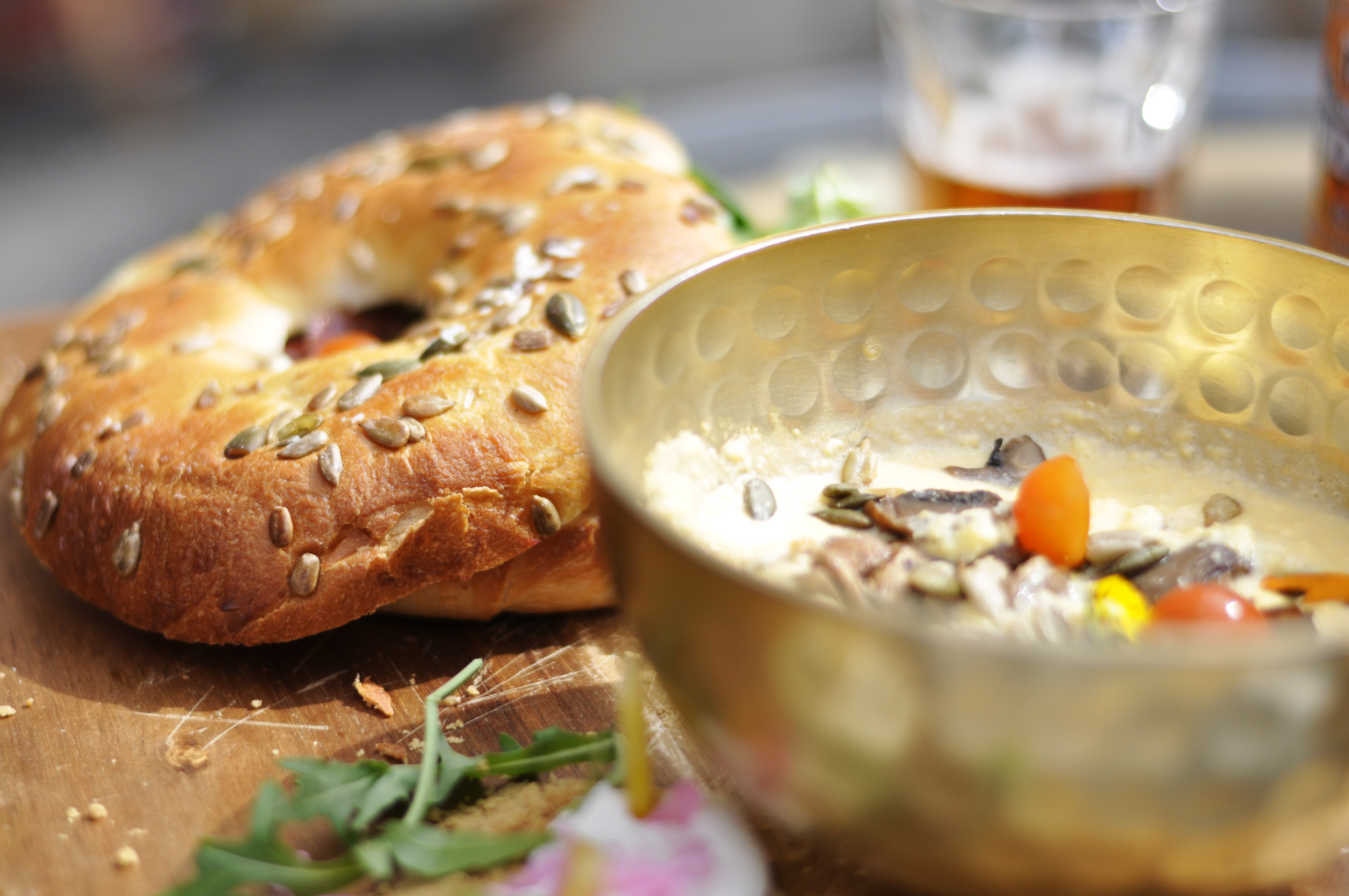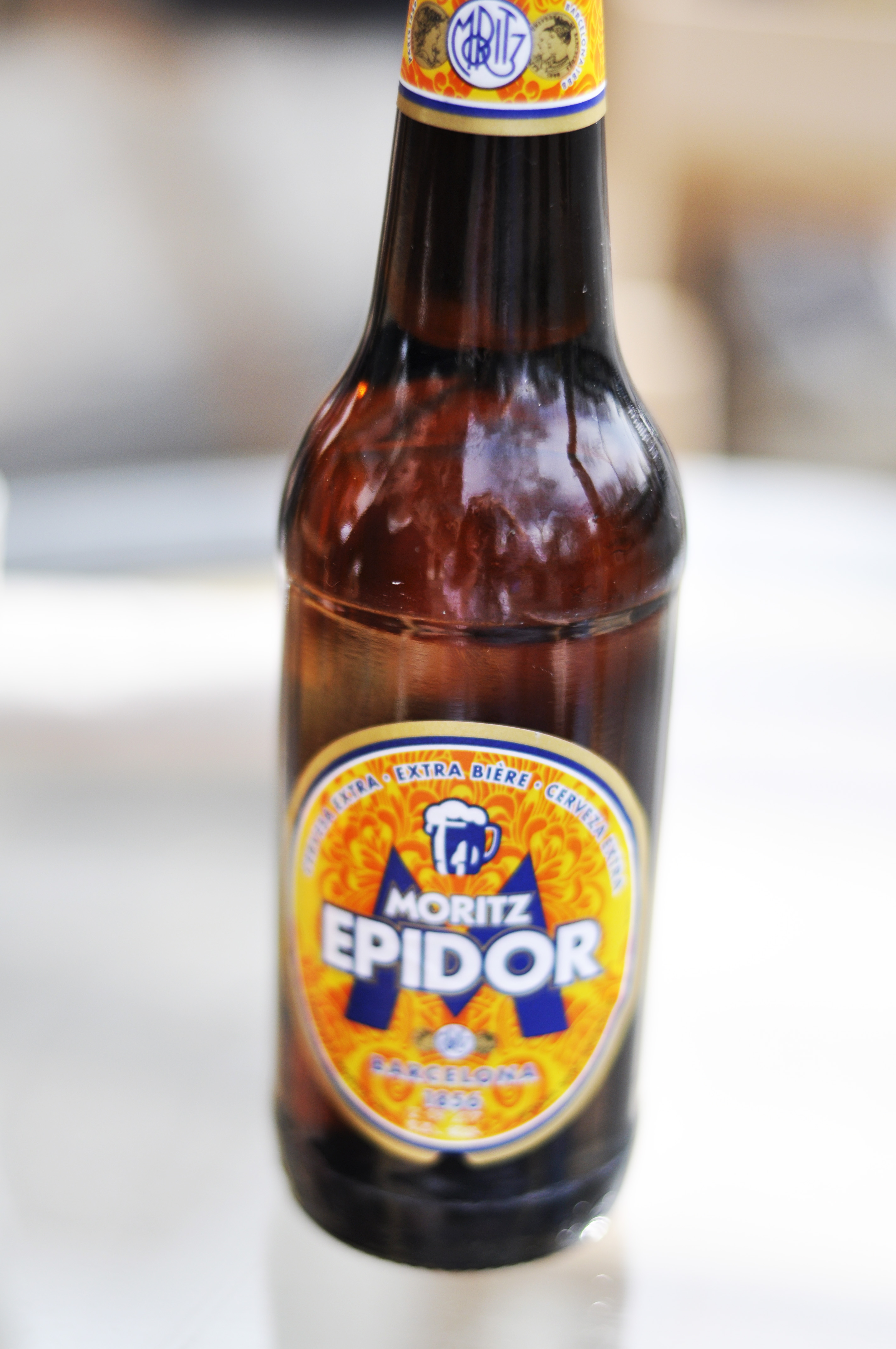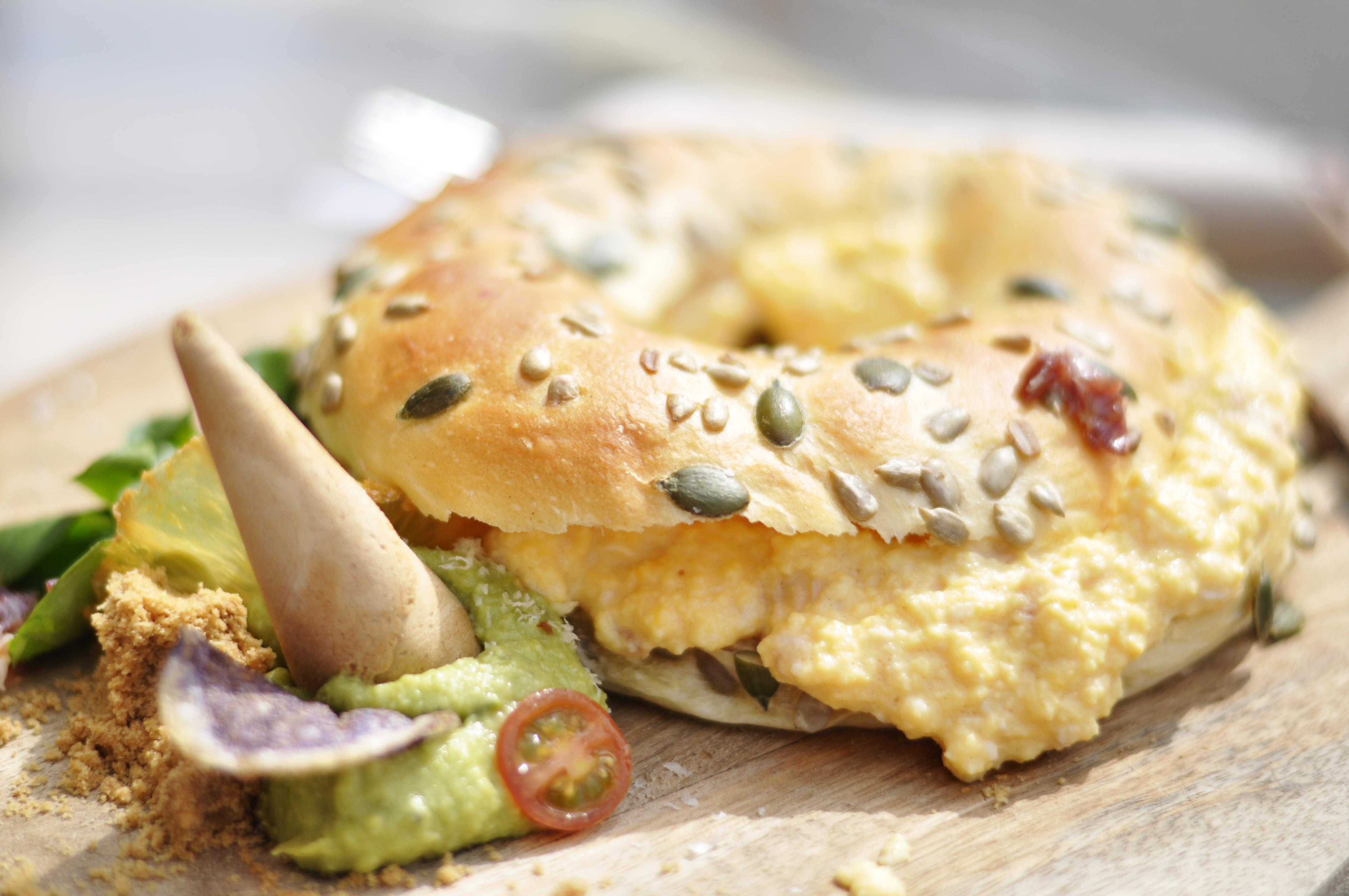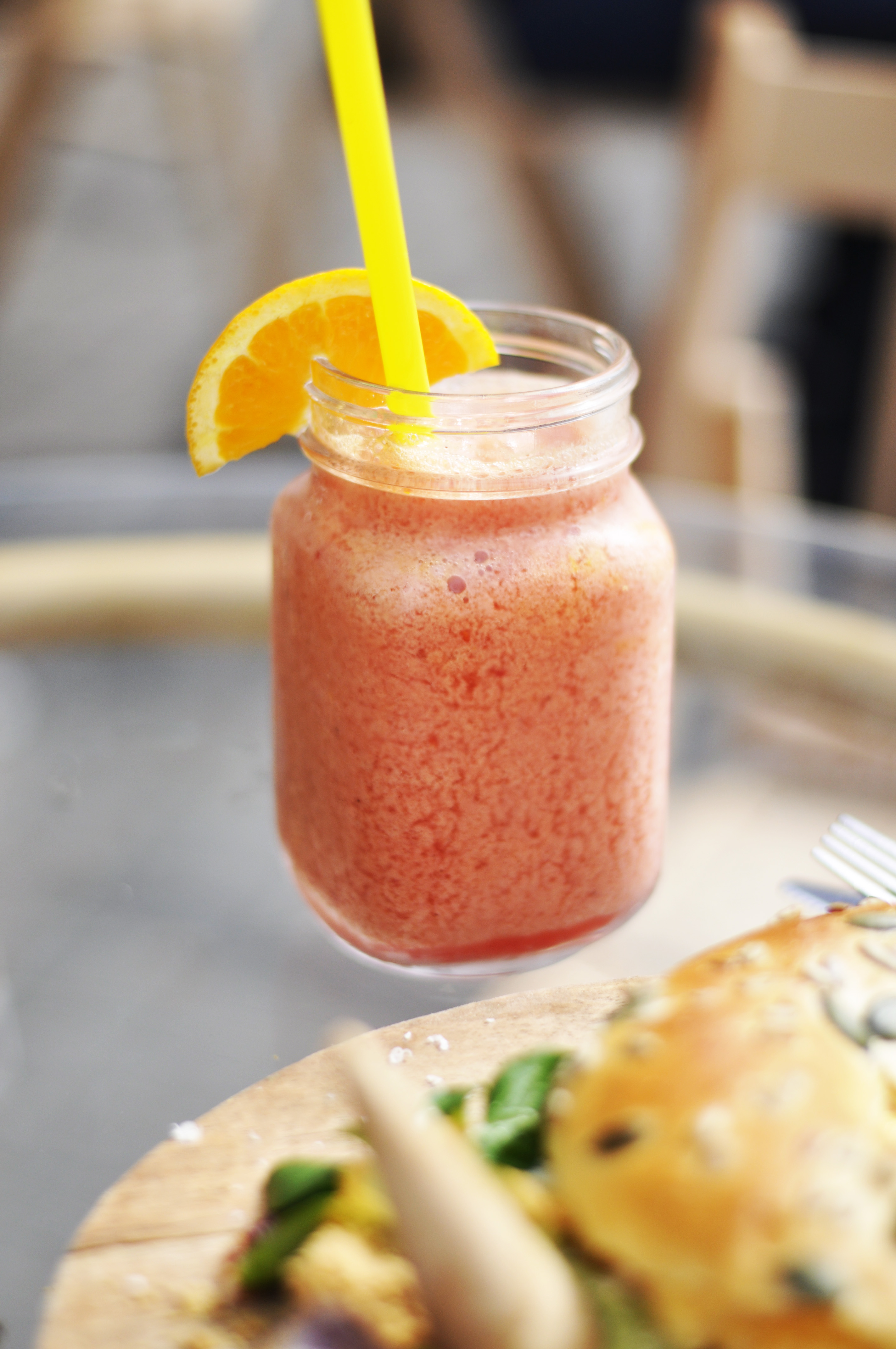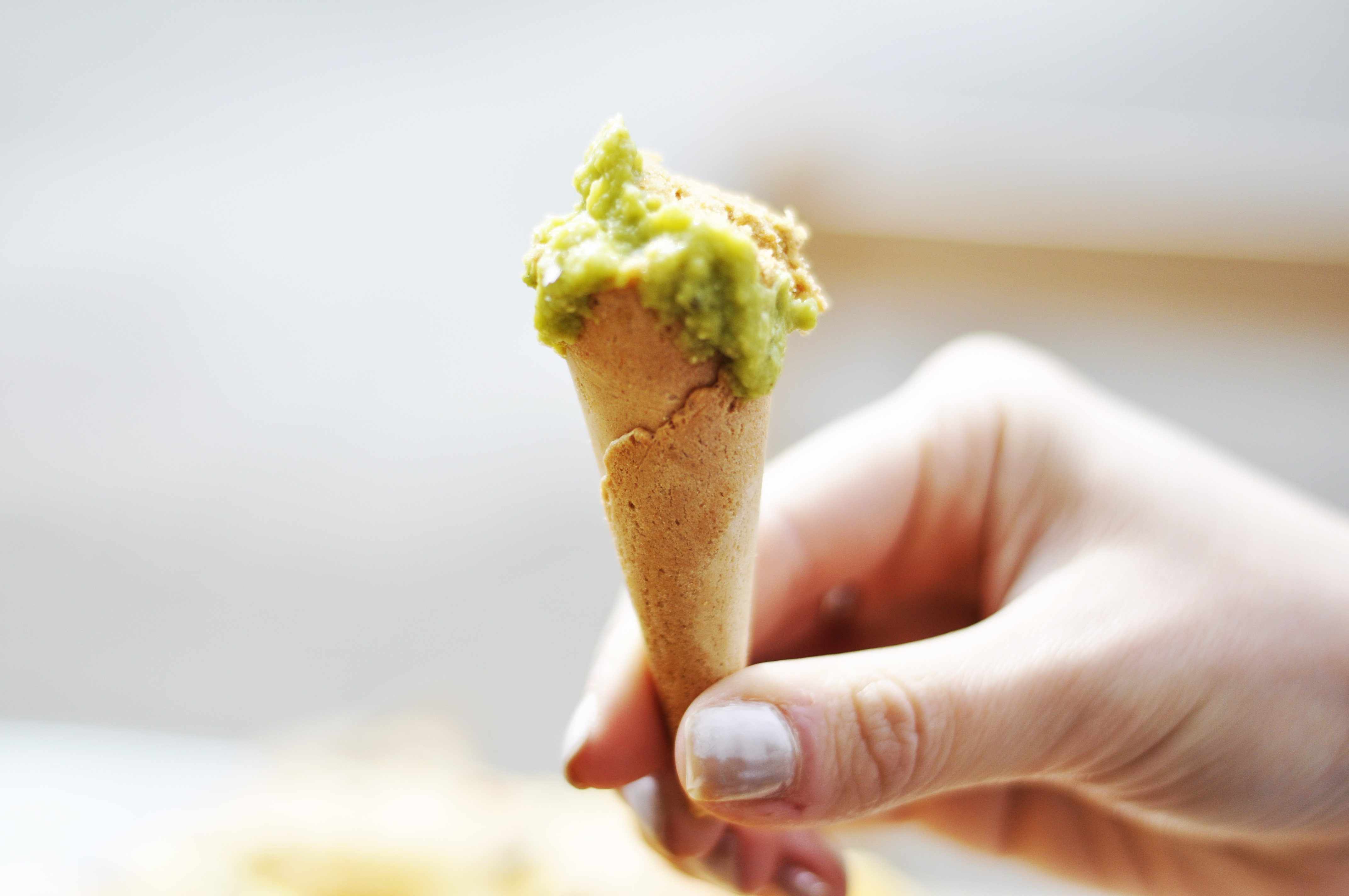 It's time for a little Food Friday …
This place was a winner, we walked past it once or twice while in Barcelona and thought it looked so cute. One day we sat down for lunch, the little terrace outside had the cutest tables and chairs. We knew it was good food and quick snacks but did not expect to look so fancy in the presentation.
We both had bagels, Lewis had his with vegetables and a nice little soup type. Mine was filled with scrambled eggs and avocado, isn't my ice cream avocado so cute?!
I had a delicious fruit juice to boost my energy and the hubby had a good old beer!
Brunch and Cake have a few other places in Barcelona and I highly recommend it for tasty and quick lunches!
happy weekend xo S.