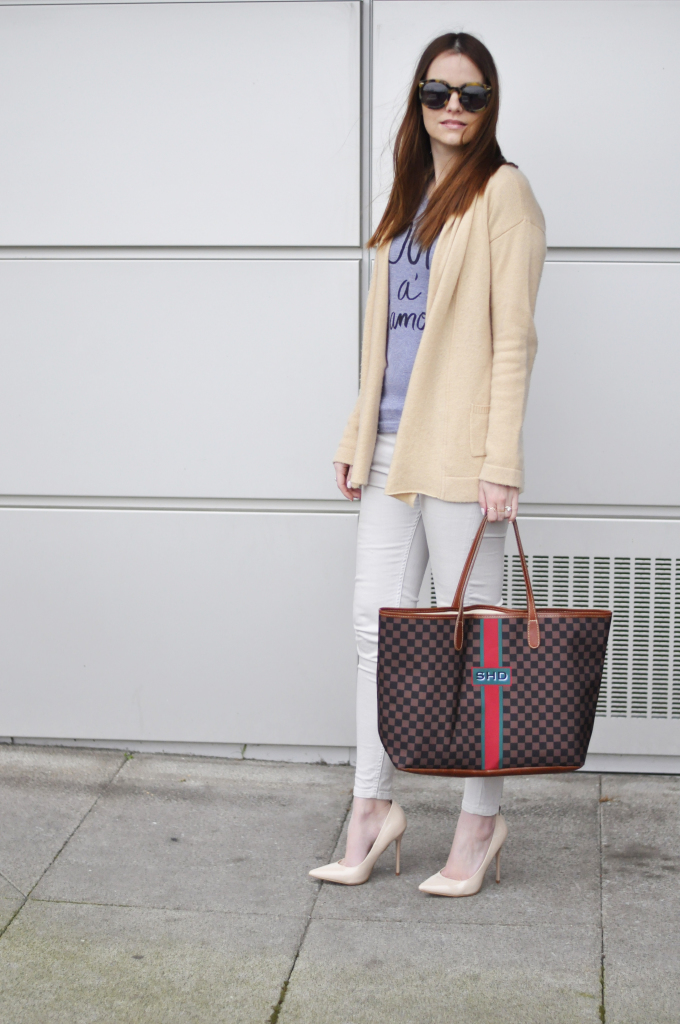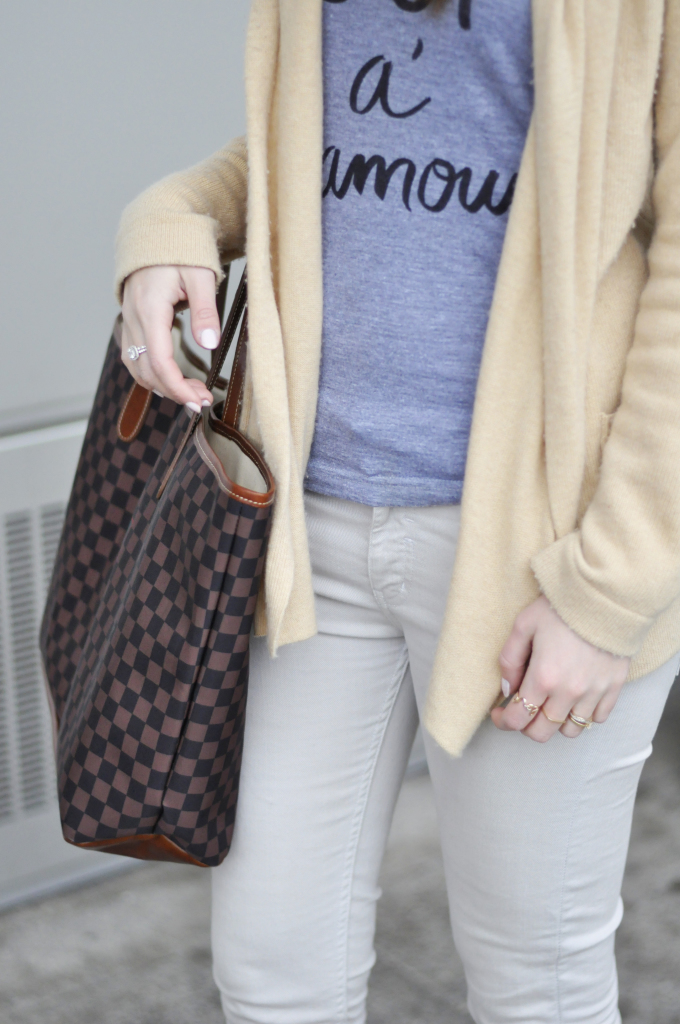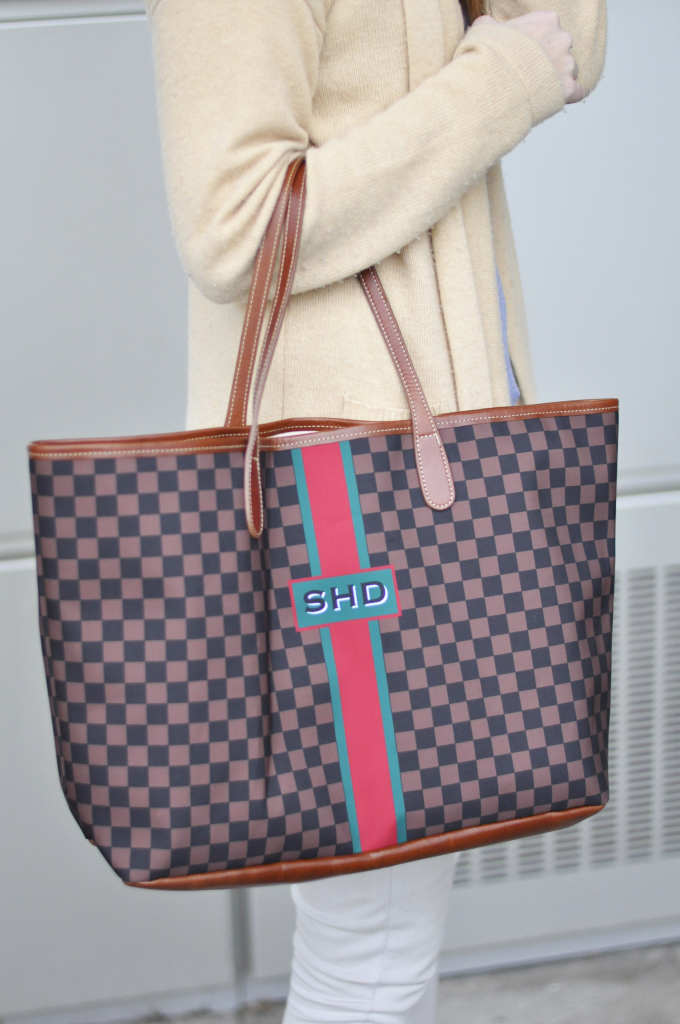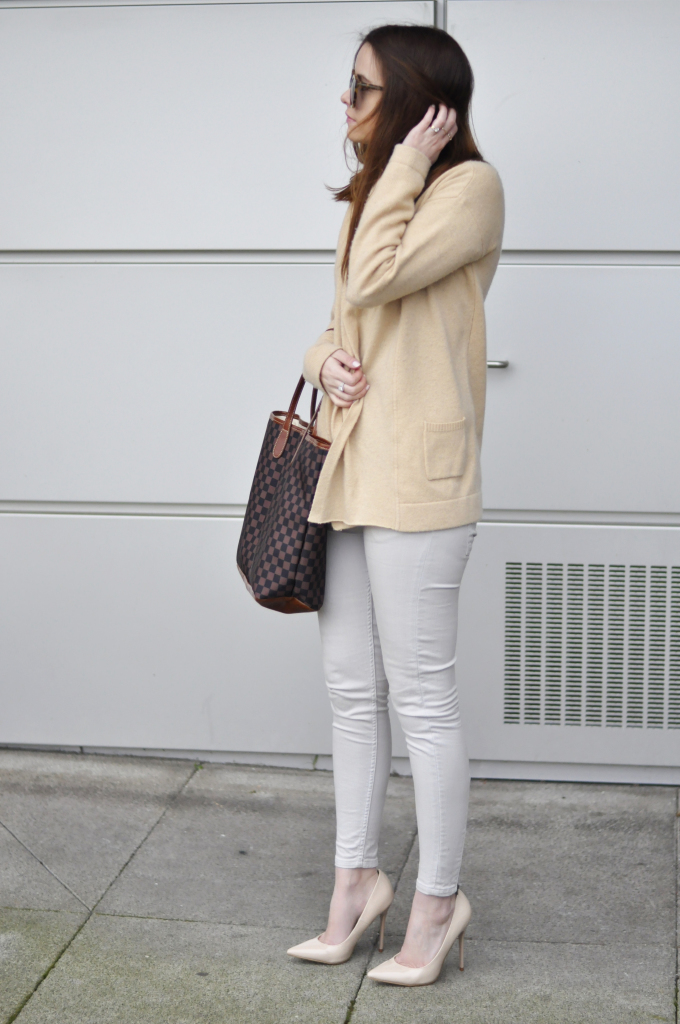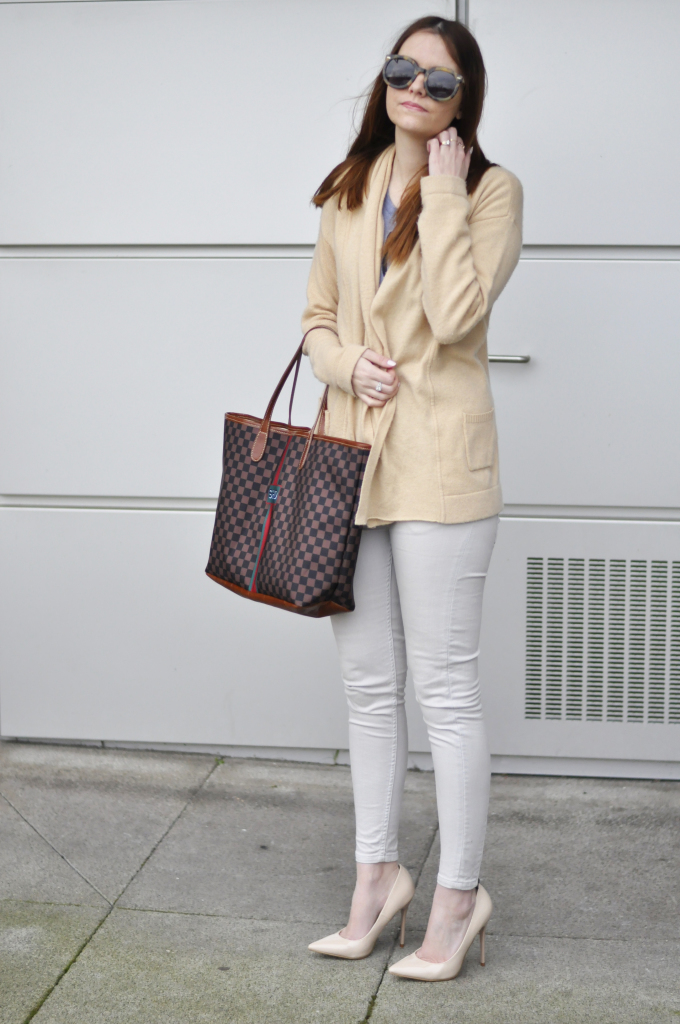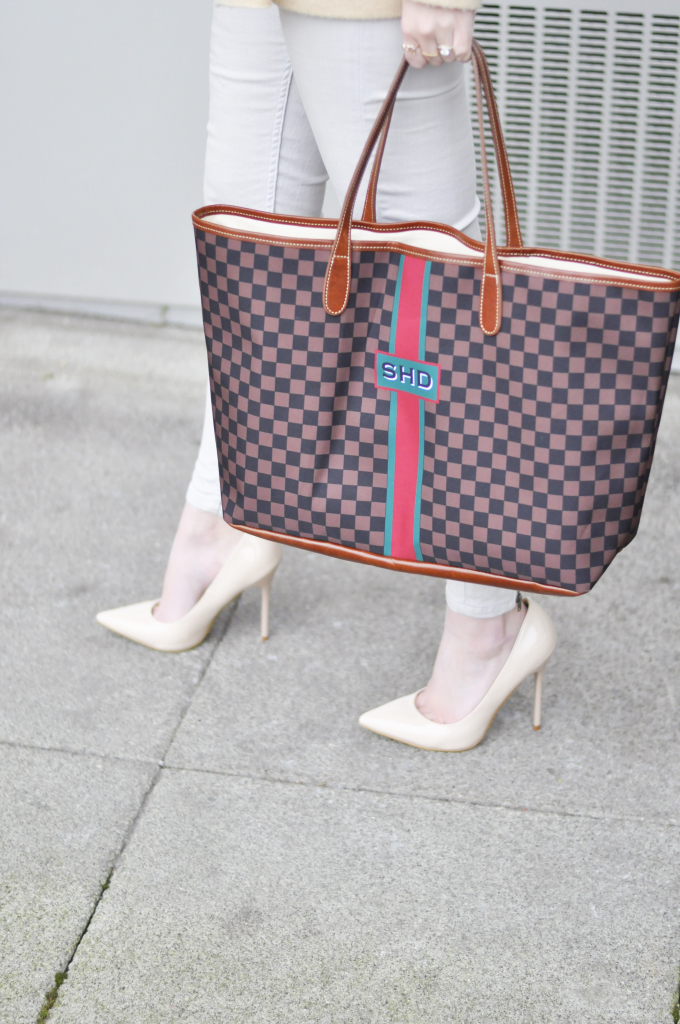 Hello Monday, I hope you had a nice weekend, we relaxed all weekend, did some pancakes on Saturday morning while watching Friends (I know old school) Went for a little walk which ended with my favourite green smoothie (Whole Foods have the best). Sunday we pilled up a few shoots and then worked on a big project which will involve a lot of changes, hopefully I can share this by the end of the summer (so far away I know) As we are flying next Saturday I really wanted to do as little as possible this weekend, job done!
The oh so lovely team at Barrington Gifts sent me this beautiful and so practical bag with my initials. I jumped of happiness when the parcel arrived, it was on my wish list for so long and as you may know I adore anything monogrammed. I chose this colour because I felt it would go with pretty much everything, they however have so many more colours and patterns you can choose from and of course you can also add your initials (perfect personal gift for friends or family members)
I am definitely taking it for my upcoming travels i.e. on the plane and for day trips out there and of course it will be perfect for the Caribbean and chunk everything for a day on the beach … It's super light material wise and has enough space for everything necessary including your computer.
I have been living in the this cashmere cardigan for days (I swear I will wash it this week) and my Oui a l'Amour tee is my favourite ever, under big chunky cardi in the winter and with white shorts in the summer (definitely going in my suitcase)
How do you guys pack when you go from Winter weather to Summer one? (insane)
I hope you like it and make sure you visit Barrington Gifts and get yourself the perfect bag
xo
Cardigan: J Crew, Tee: Sincerely Jules, Denim: Eleven Paris, Bag: Barrington Gifts, Sunnies: Karen Walker