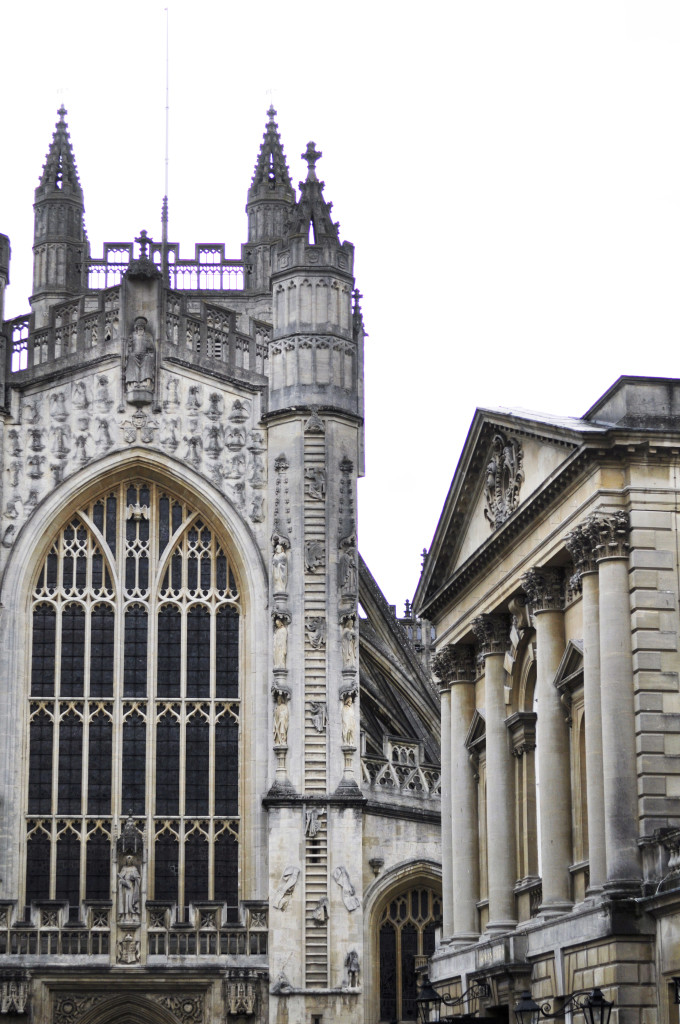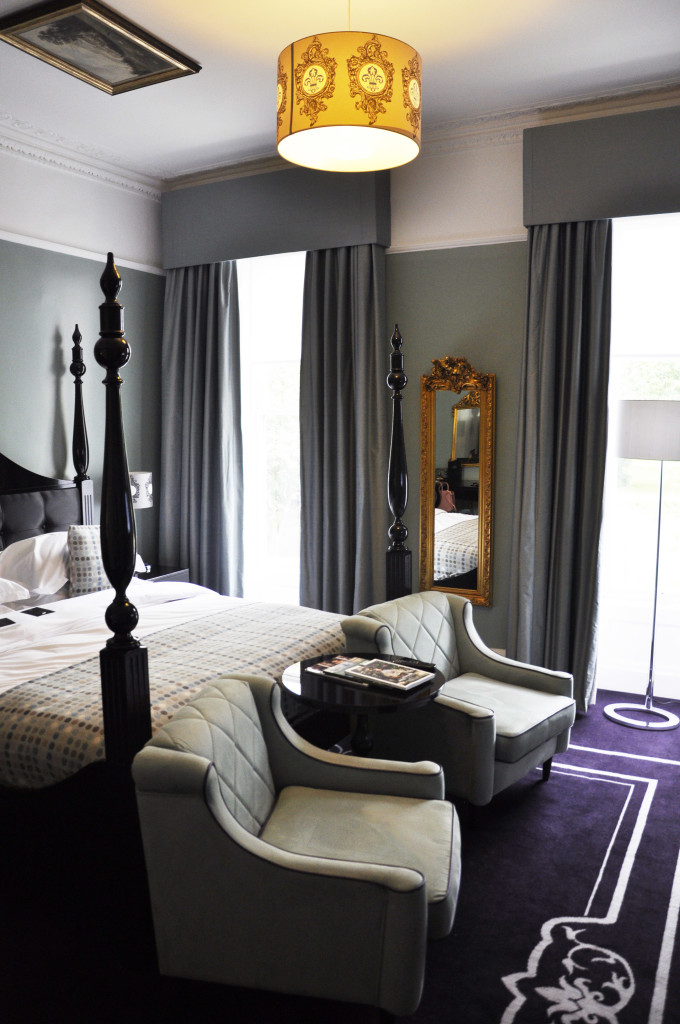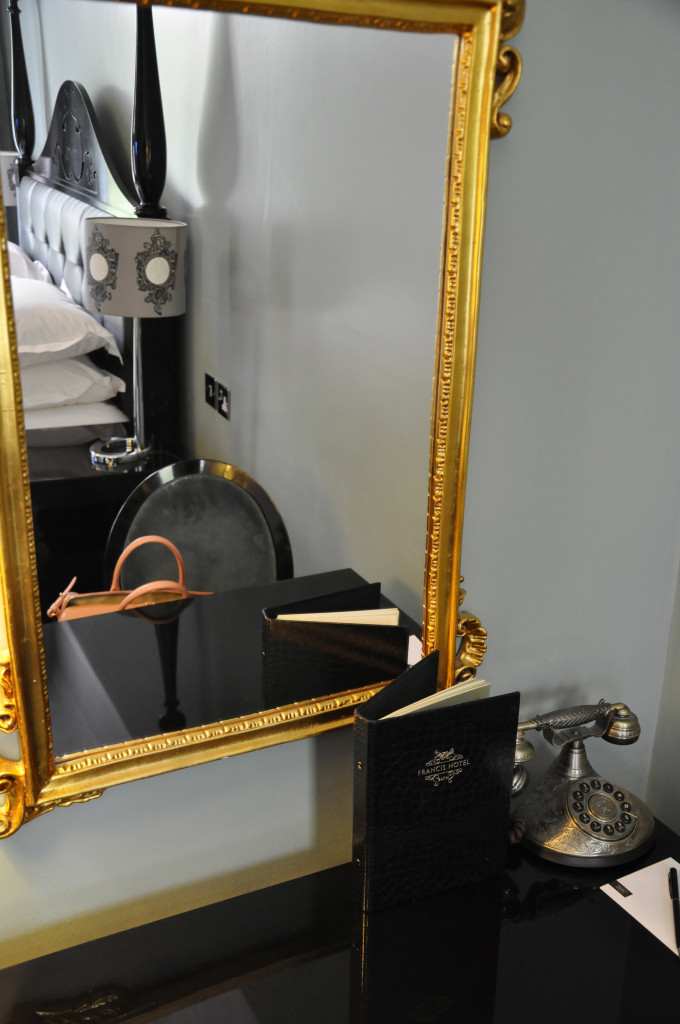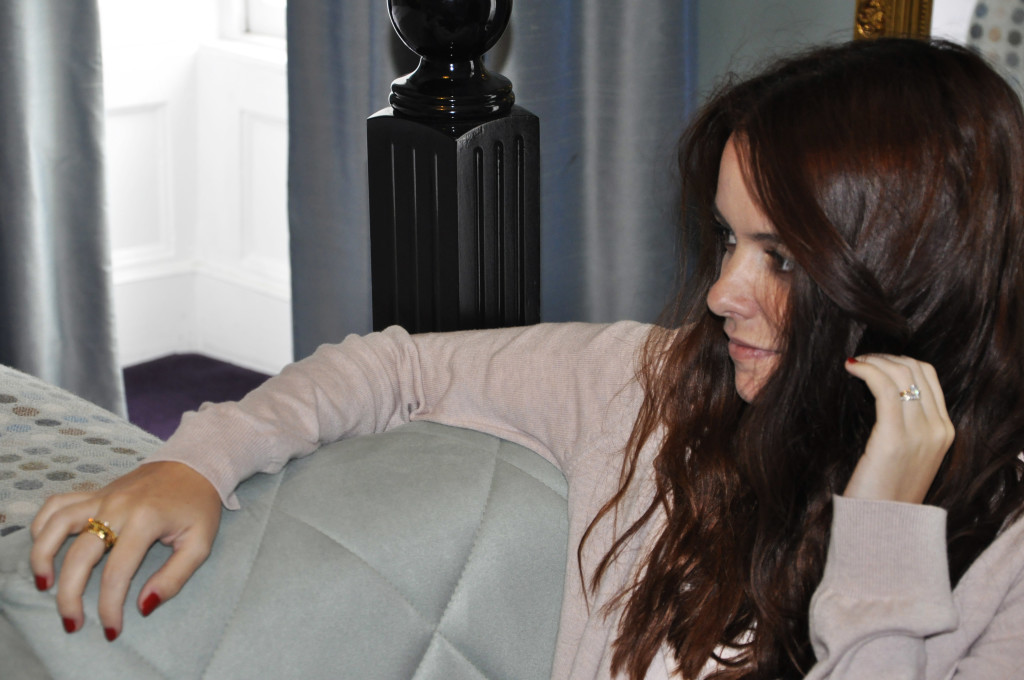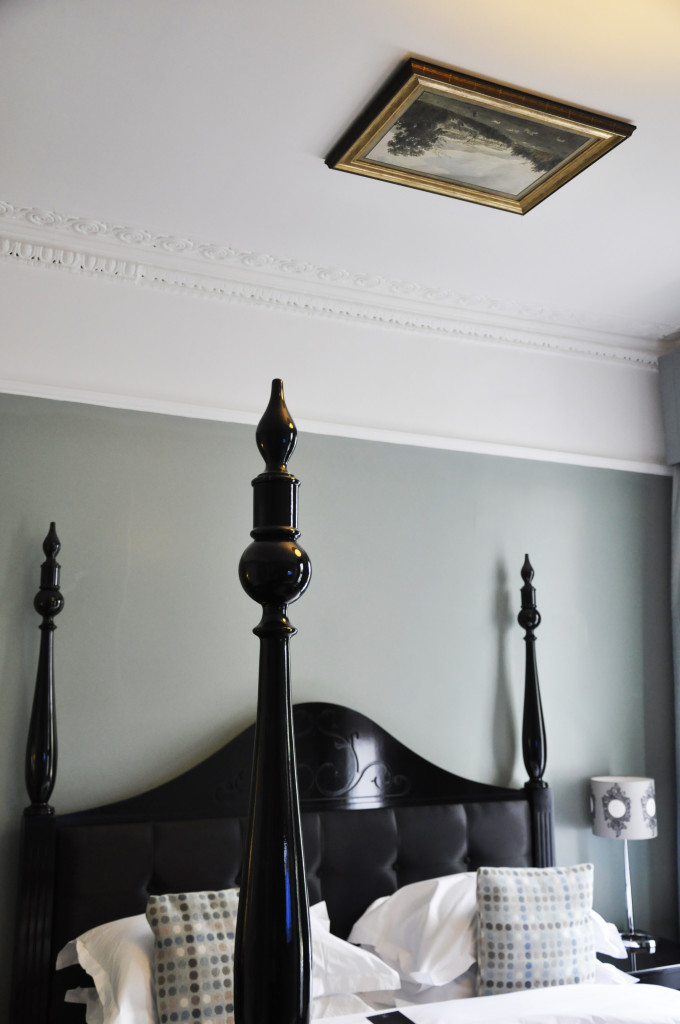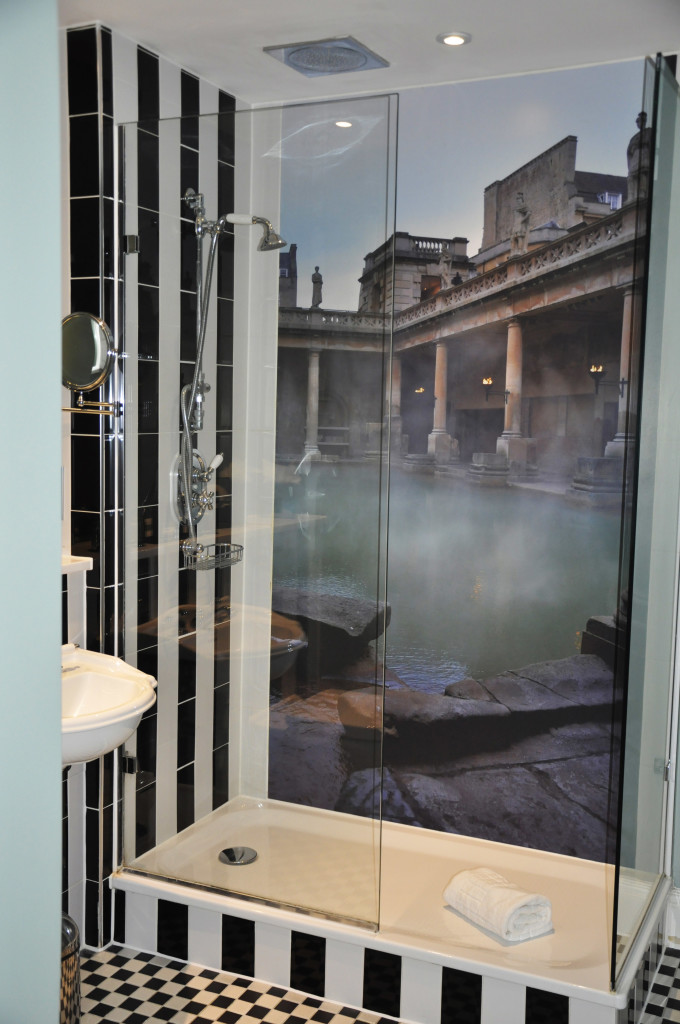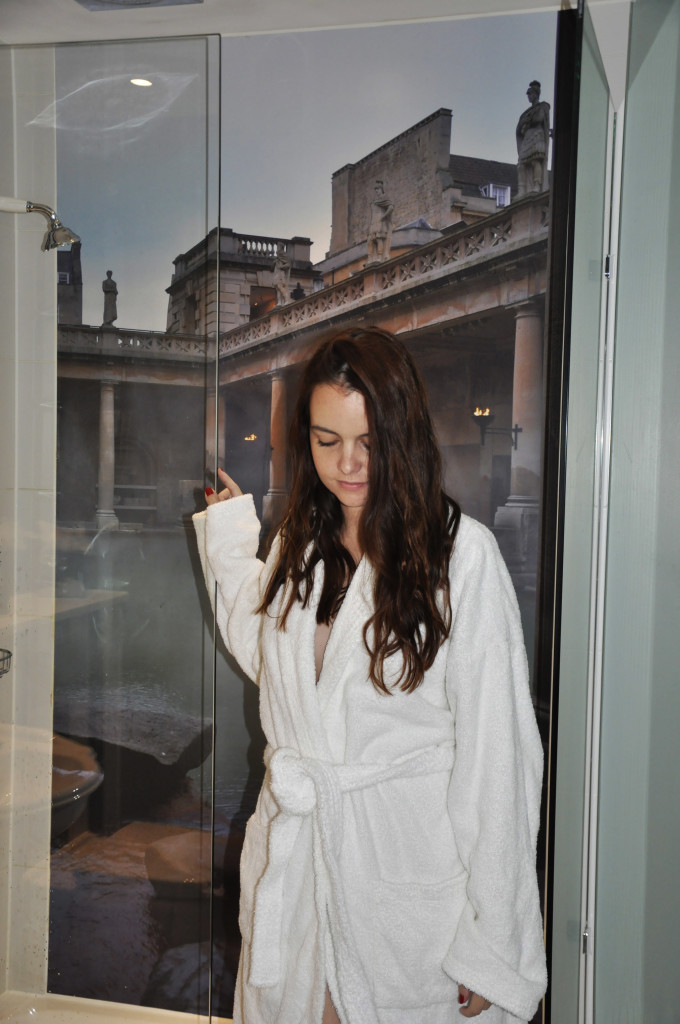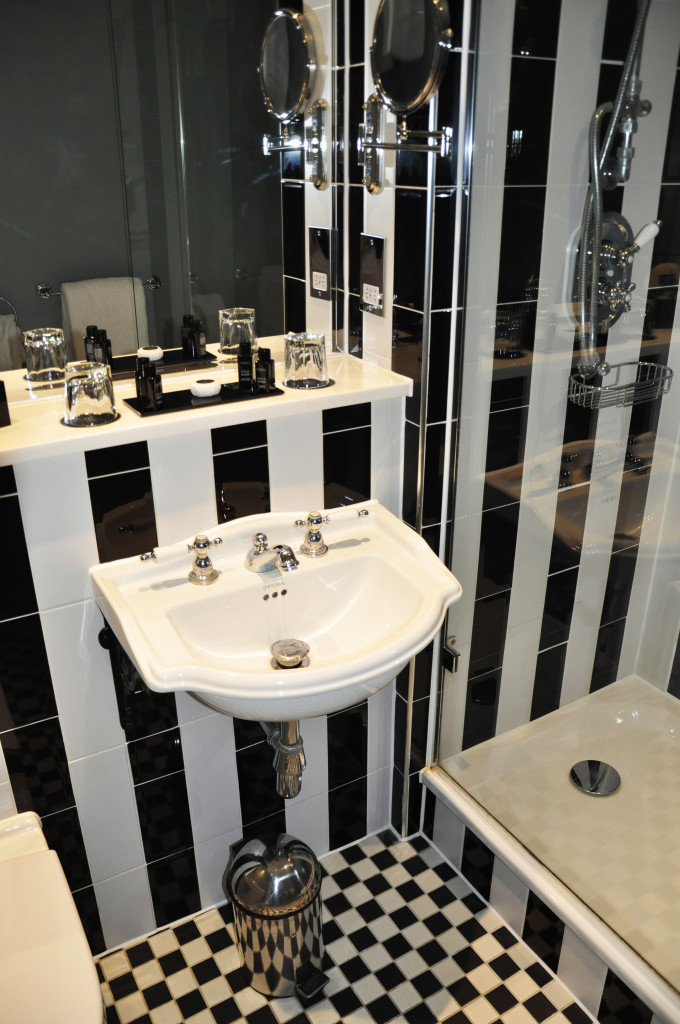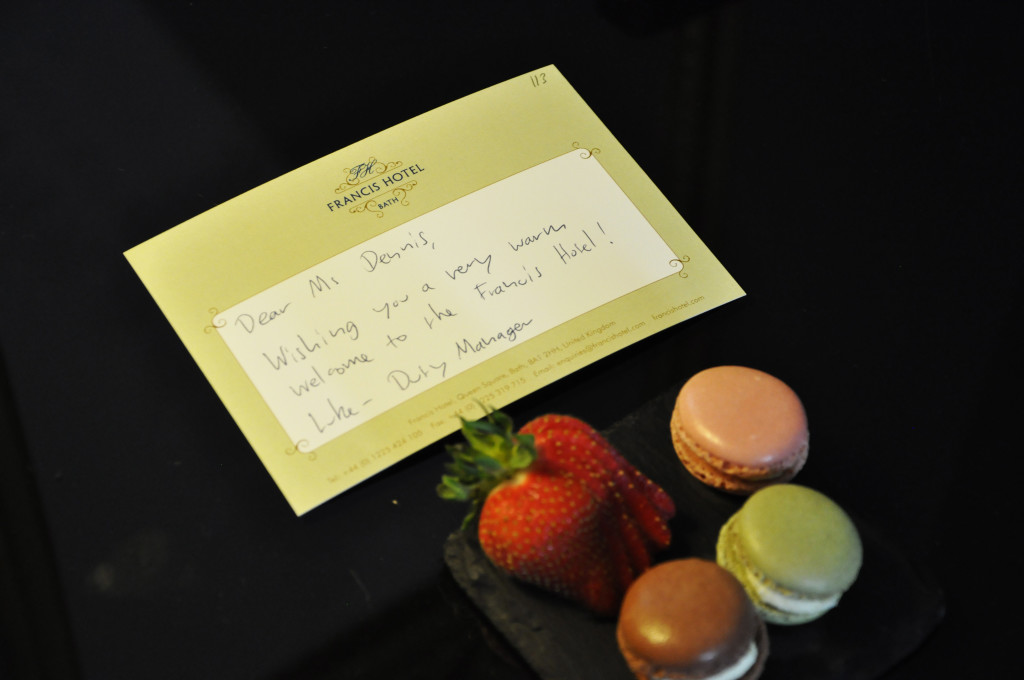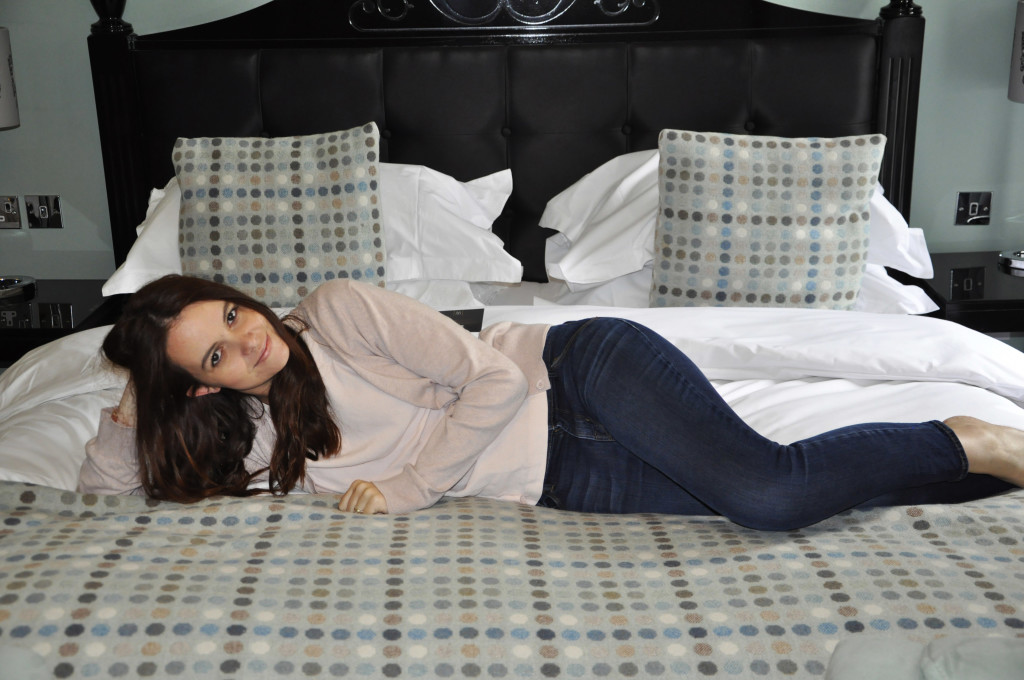 We were so luck to spend the weekend in Bath two weeks ago with Accorhotels.com. We stayed at the M Gallery Francis hotel and had a fabulous time. My parents were here that week to help me pack the flat and therefor we took them with us to drive around the country. They had never been to Bath so it was the perfect opportunity to show them around. I have visited Bath before once about 5 years ago and loved it so much.
Sad thing is that it was raining all weekend and rather cold (that British summer) but it did not stop us from having a lovely time. When we arrived someone offered to park the car for us and they took our luggages up to our fabulous big room (talk about a great service) We settled in the room before exploring the town and go shopping with the family, we then went to the Spa, if you have never been to Bath I highly recommend the Bath Spa it's amazing and the rooftop pool was more than AMAZING even better under the rain.
We went back around 8pm at the hotel and had some late snacks at the hotels with the hubby before heading for a well deserved warm shower (can we talk about this shower? how cute) very spa like.
Next morning we had a lovely breakfast, me typical French I had TWO croissants with Nutella and my usual hot chocolate, Lewis on the other end had a full English breakfast that looked divine. We slept like babies seriously the bed was so big and comfy also very fluffy! A little outside noise around midnight as most cities do but aside from that the room was fantastic.
Can I mention the painting on the ceiling? what a cool idea (although I may or may not have been scared of it falling on my face in the middle of the night) hahahah
I love a good old fashioned hotel with a touch of modernisation and this is exactly what this hotel was.
A big thank you to Accor hotel for this lovely weekend you can find all of their stunning hotels over here: Accorhotels.com make sure if you stay in our of their premisses to always use #WeLoveAccorHotels so we can all see how lovely your stay was.
xo S.