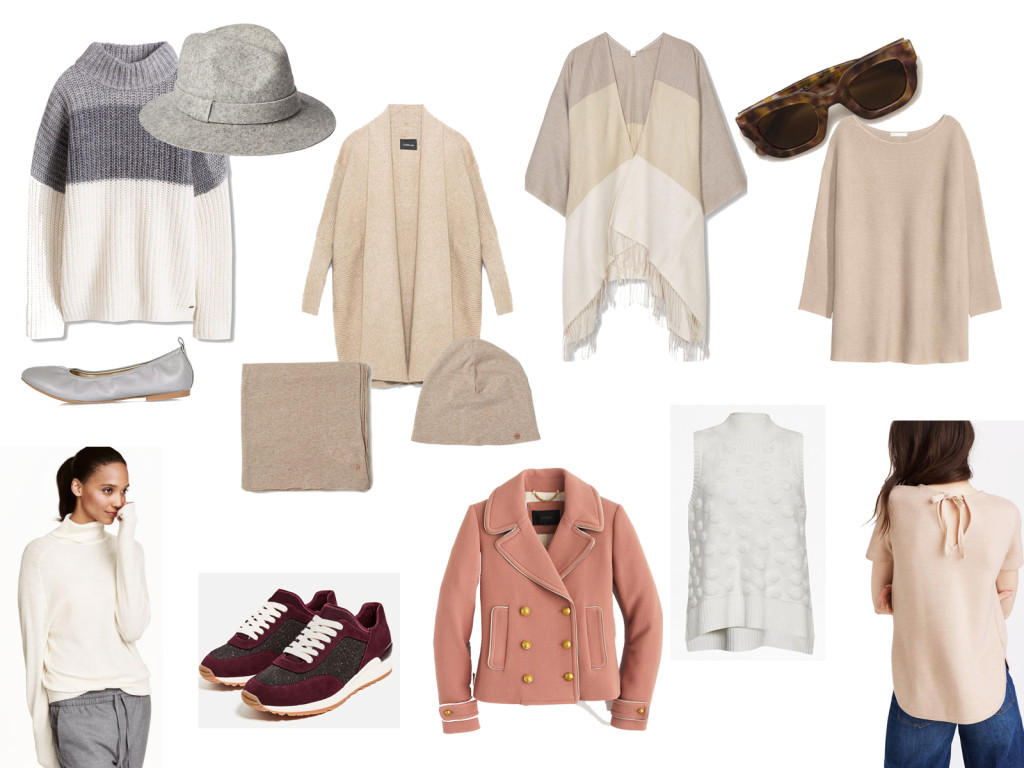 Autumn is my favourite season (don't get me wrong I love summer and all) but I fell like now summer has to end. Maybe it's because I am into fashion and I am currently receiving my entire autumn wardrobe and it is frustrating me not to be able to wear any of them.
I have always been a lover of neutral colours to ease back into dark days you know!
Plus this year I won't be able to wear everything I want (thanks pregnancy ahahah)
Enjoy!
Chunky knit: Esprit, Hat: Gap, Cardigan: Zara, Scarf and hat: Esprit, Poncho: Esprit, Jumper: HM, Sunnies: Zara, Roll neck: HM, Burgundy trainers: Zara, Coat: J Crew, Sleeveless jumper: French Connection, Bow jumper: Madewell
Aside from the coat everything is well under £50 which is great!!!
xo S.