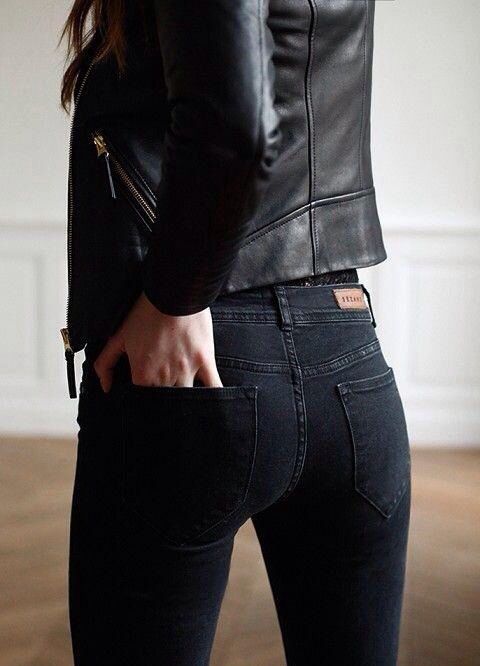 What is it with us all wanting to look slim and skinny all the time? oh well wait, do we want to look slim or do we want to have a bigger bum like Kim Kardashian?
What are magazine saying these days?
Not gonna lie, I love the feeling of fitting well into skinny jeans BUT, there is feeling good in your and there is
being a skinny bitch! I believe we are all beautiful the way we are but every now and then we like to fit in a cute skinny pair of jeans.
The best way to do so in my opinion is a healthy diet, good walking habits and maybe a little less stress (blame it on those long office hours). As far as THE jean is concerned the darker the better for your figure, I opt for black skinny jeans as dark colours make you look slimmer.
So I have rounded up for you my top 6 skinny black jeans from the cheapest to the greatest, I have also split the shops between the UK, France and USA as these three are my main readership and it gives you a wider choice.
UK 1 Next
2 Asos
FRANCE 3 Etam
4 Temps des cerises
USA 5 Old Navy
6 Rag and Bone, MIH
What are your favourite places to shop for jeans?
xo S.
**
Le meilleur du jean noir pour amincir votre silhouette!
Qu'est-ce qu'on a toutes à vouloir paraitre minces, voire maigres tout le temps? question: est-ce que l'on veut paraitre élancée ou avoir un peu plus de fesses comme Kim Kardashian?
Qu'en disent les magazines?
Je ne vais pas mentir, j'adore ce
sentiment qu'un jean ajusté me va, le sentiment d'être une nana svelte qui se sent vraiment
bien dans sa peau! En fait je suis convaincue que nous sommes toutes belles telles que nous sommes mais de temps en temps on a envie d'enfiler ce super jean qui vous colle à la peau!
A mon humble avis, la meilleure façon d'y arriver est d'adopter un régime alimentaire sain, d'avoir de bonnes habitudes et de marcher régulièrement, et sans doute de diminuer le stress (sou
vent
la faute à ces longues heures de bureau).
Quant au jean en question, plus il est sombre et mieux ce sera pour votre silhouette, c'est pourquoi j'opte personnellement pour un jean étroit (ou filiforme) de couleur noire puisque les couleurs foncées amincissent.
Pour vous, j'
ai donc regroupé mes 6 jeans filiformes préférés, du moins cher au plus onéreux, j'ai aussi réparti ma sélection entre le Royaume Uni, la France et les USA puisque ces trois pays constituent mon lectorat et que cela vous offre un plus grand choix.
(lien ci dessus)
Bisous S.