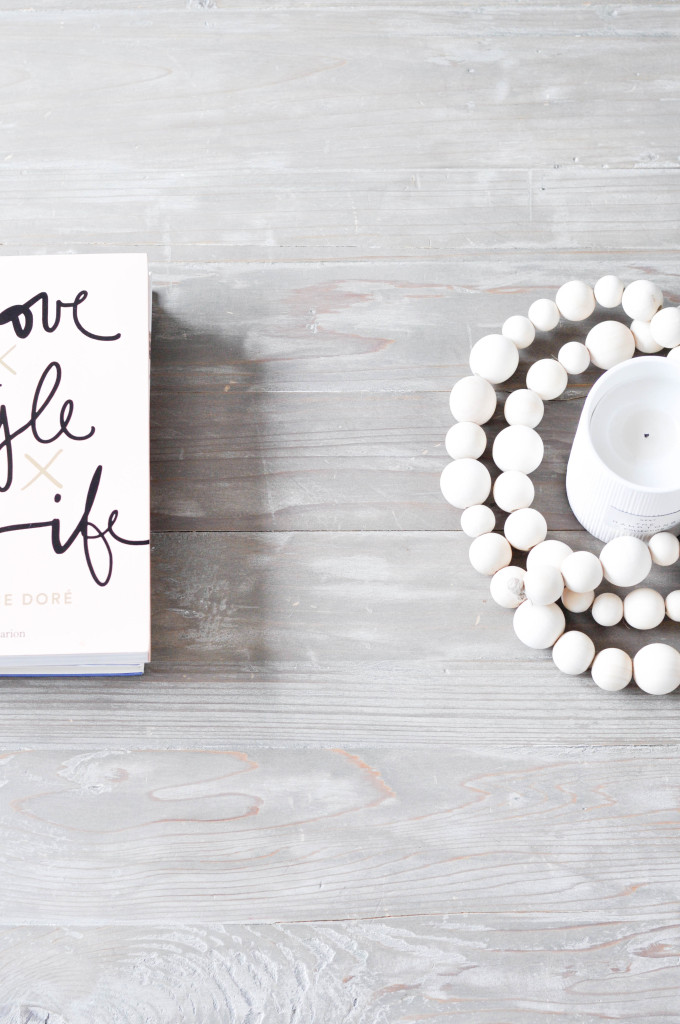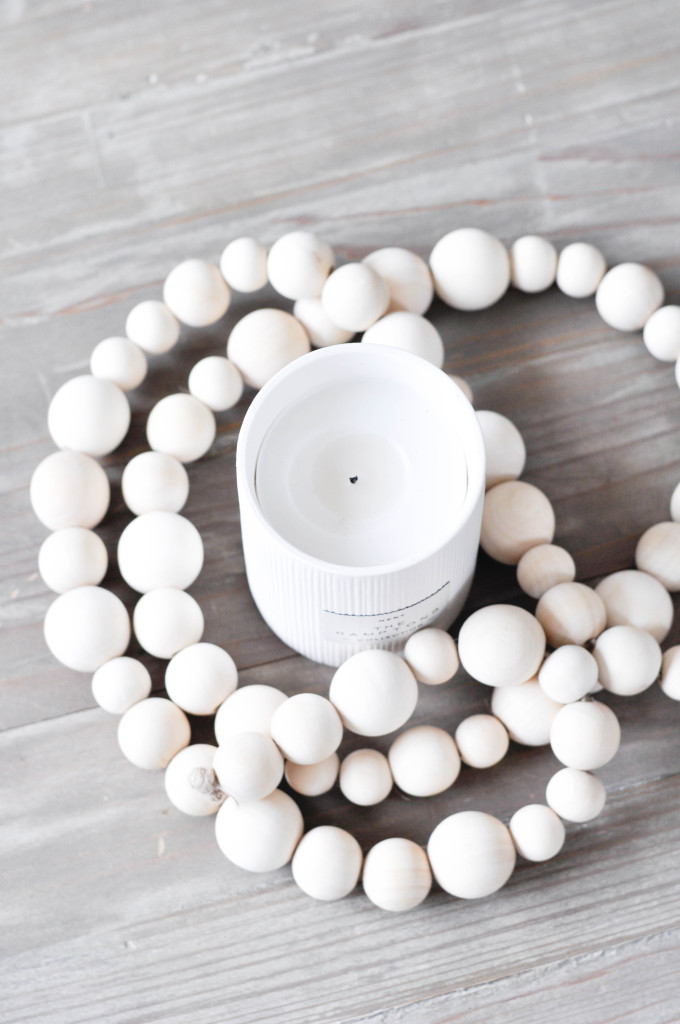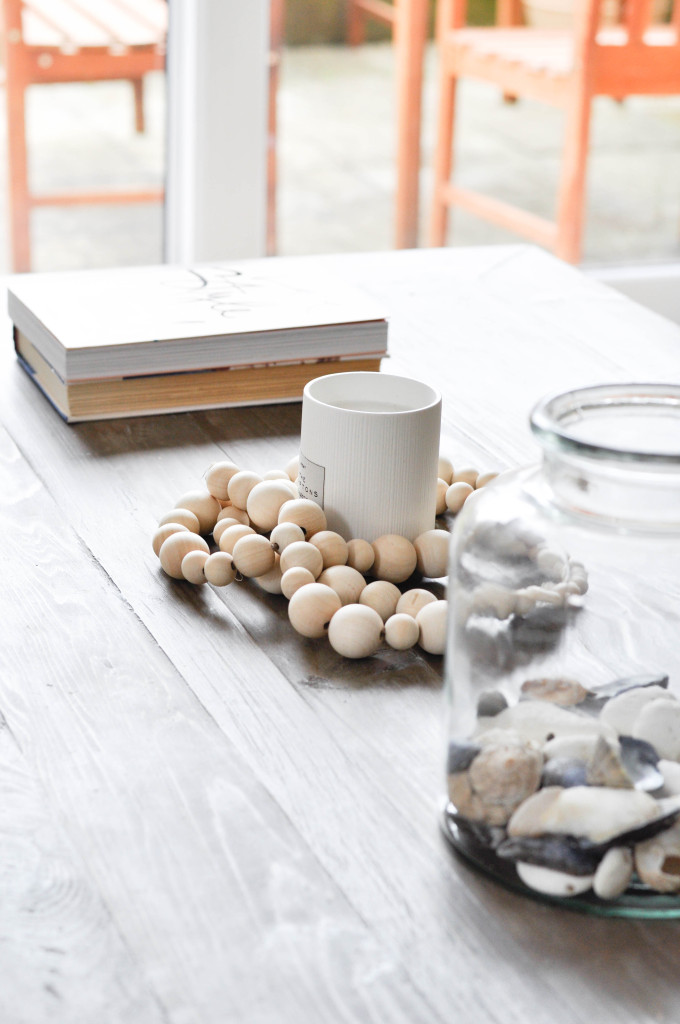 A coffee table for me needs to look organise and tidy with a sense of what your home represents … see what I mean? I have styled mine quite simply because I do not want it to become a space for clutter, I do not want to have to clear between objects and also I do not want Liam to grab onto everything .. (parents problems).
I have picked up one of our vase and filled it with shells we picked up as a family on the beach during our stay at the beach house … I then added this gorgeous candle from Next that smells like the Hamptons (no but seriously it does) then a couple of stable books and to finish it off I add this stunning wooden beads garland, you can do pretty much anything with it from styling it on the wall of a nursery to just styling it on a piece of furniture … it is beautifully made by another mama out there and I am so thrilled to share her work with you …
Here is her ETSY shop called Tobs and Ror and I want to give her a big thank you for sending me this beautiful garland and also well done for her lovely work …
xo S.