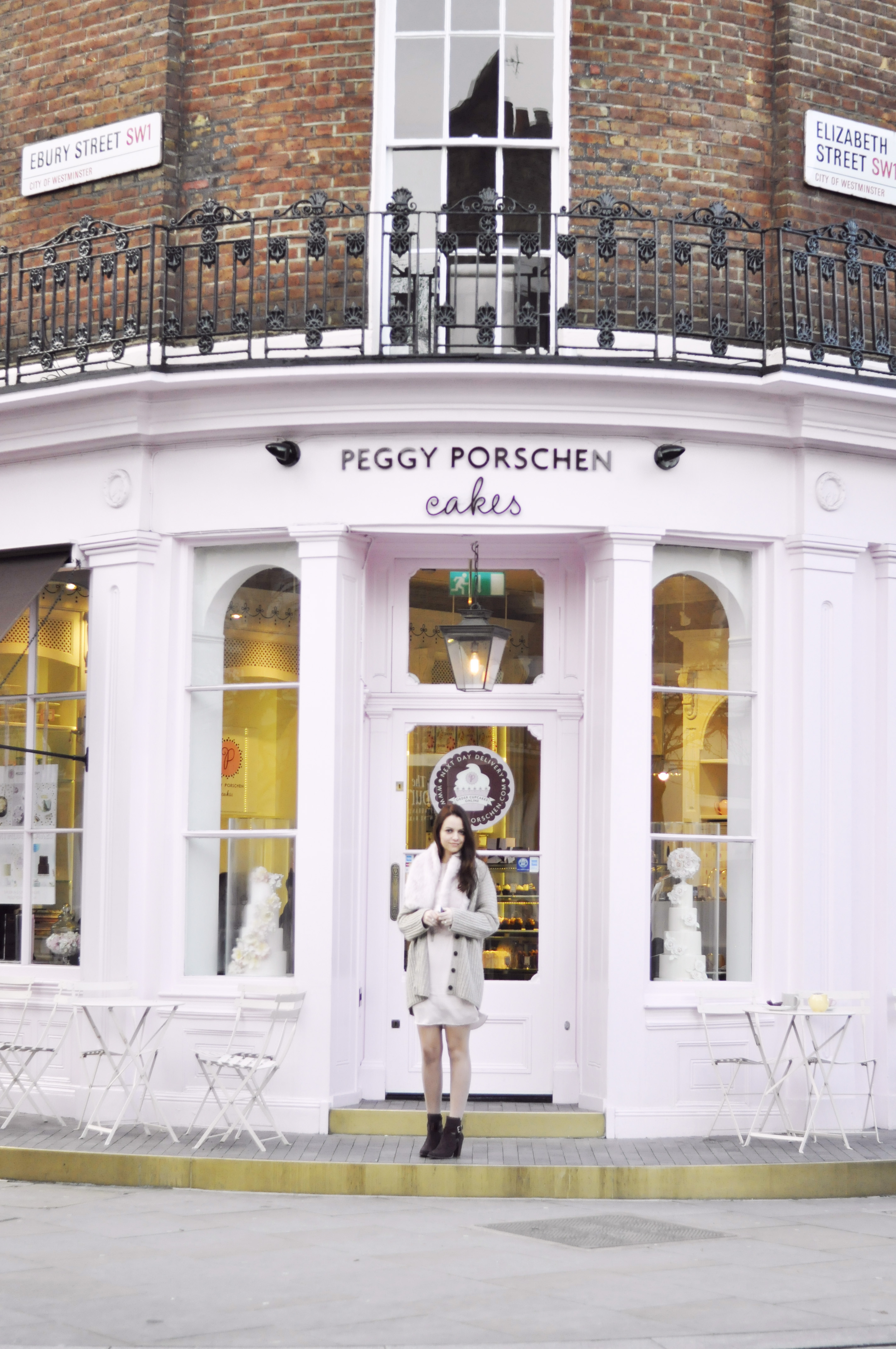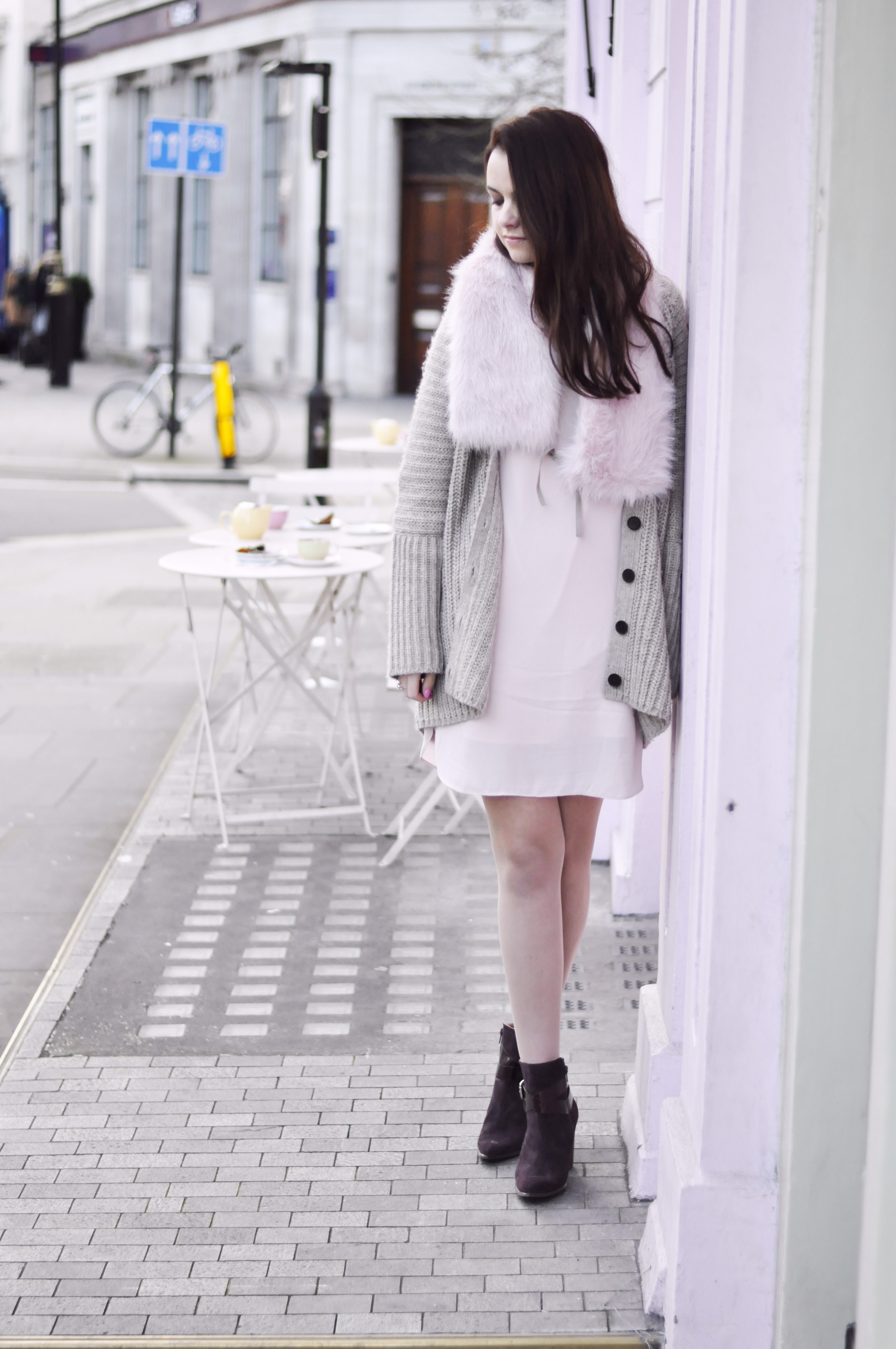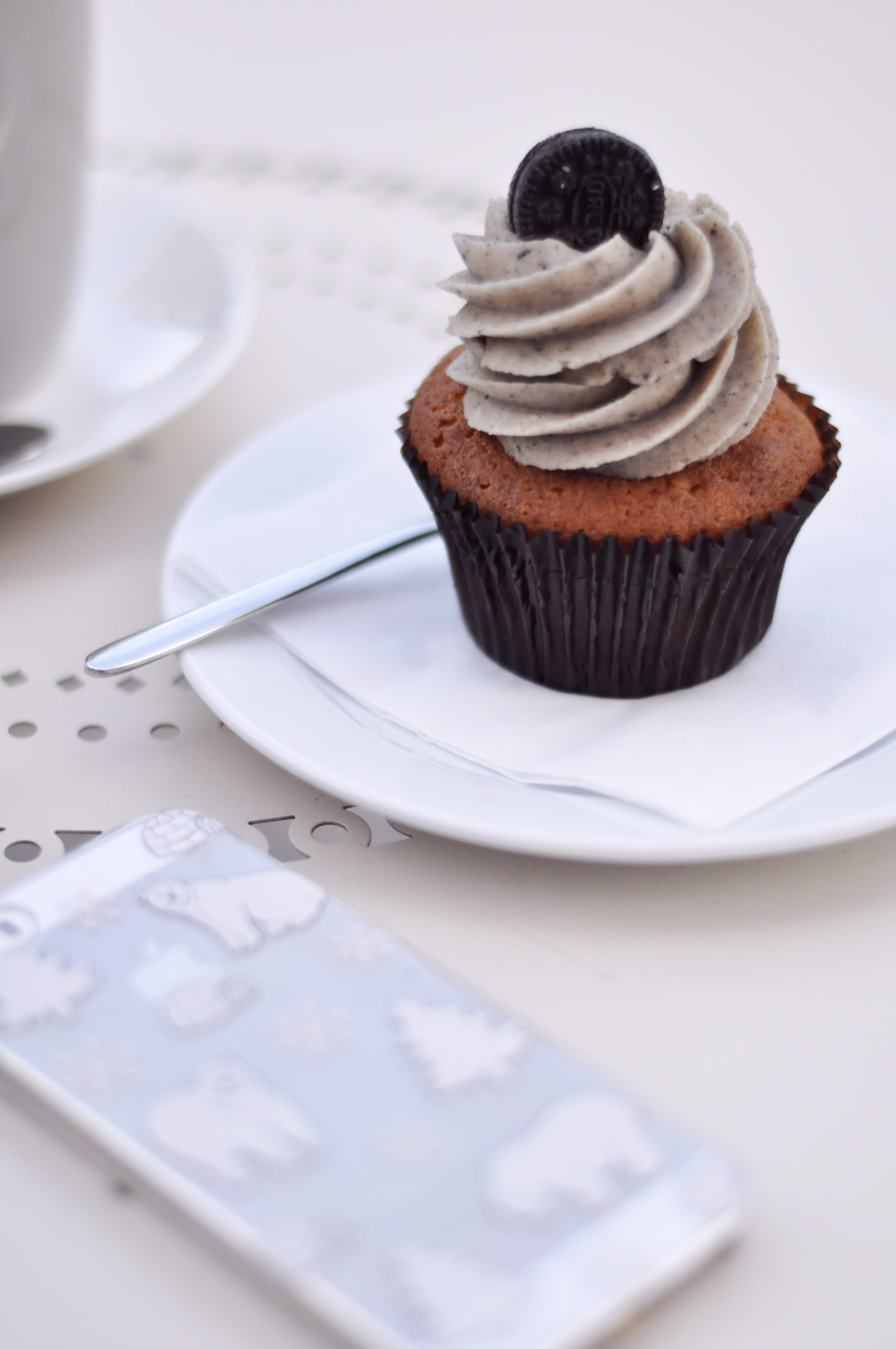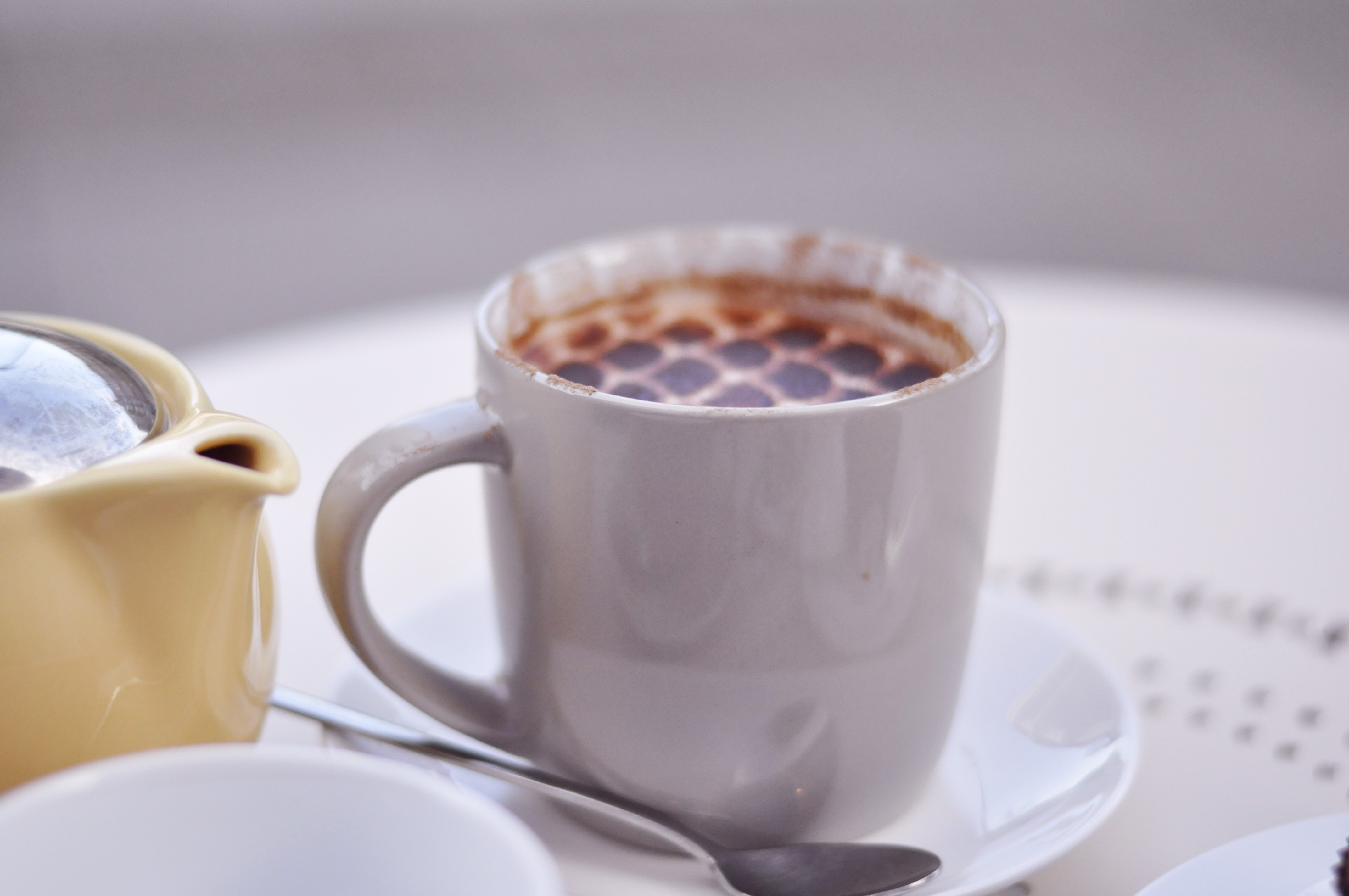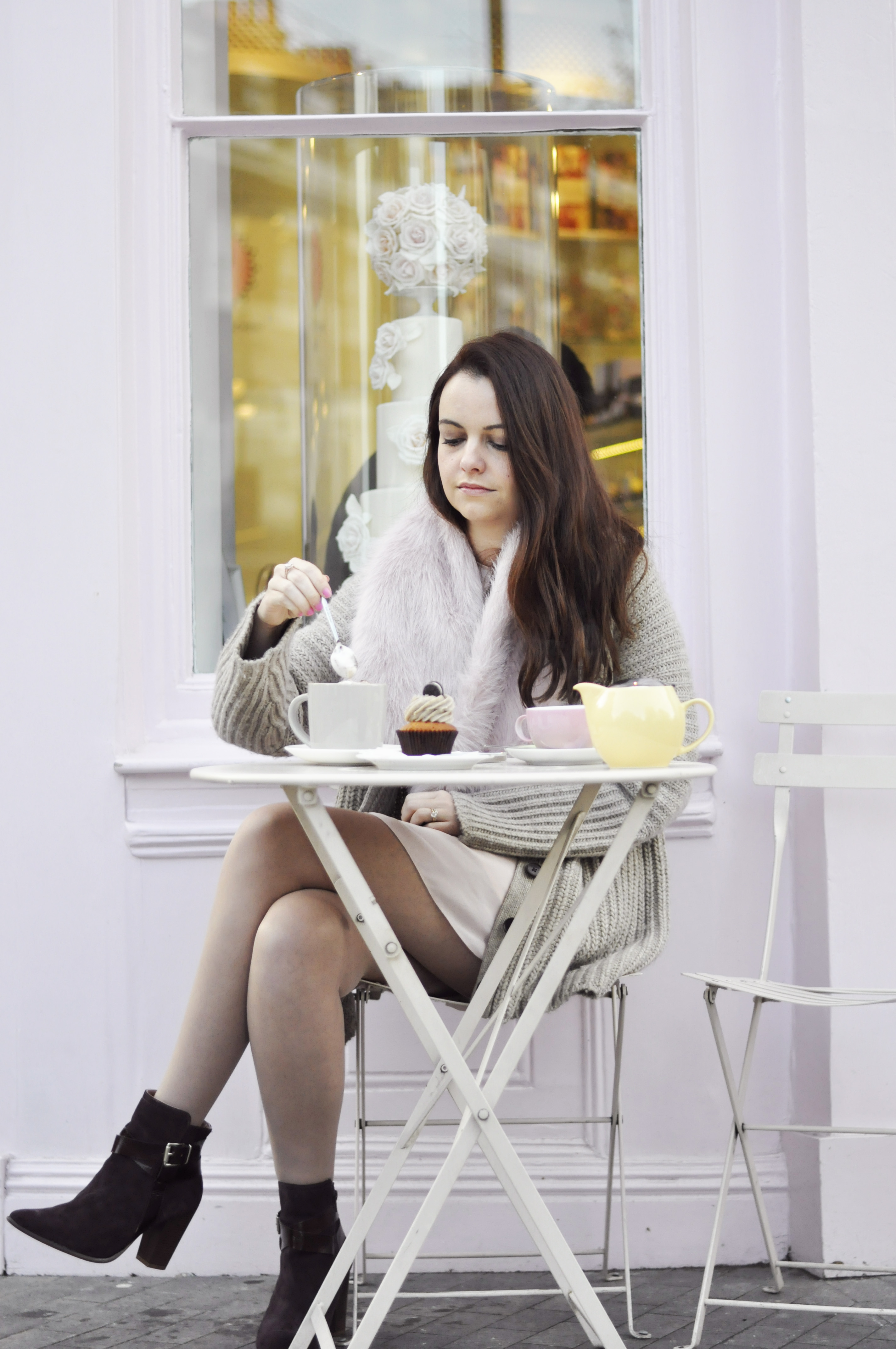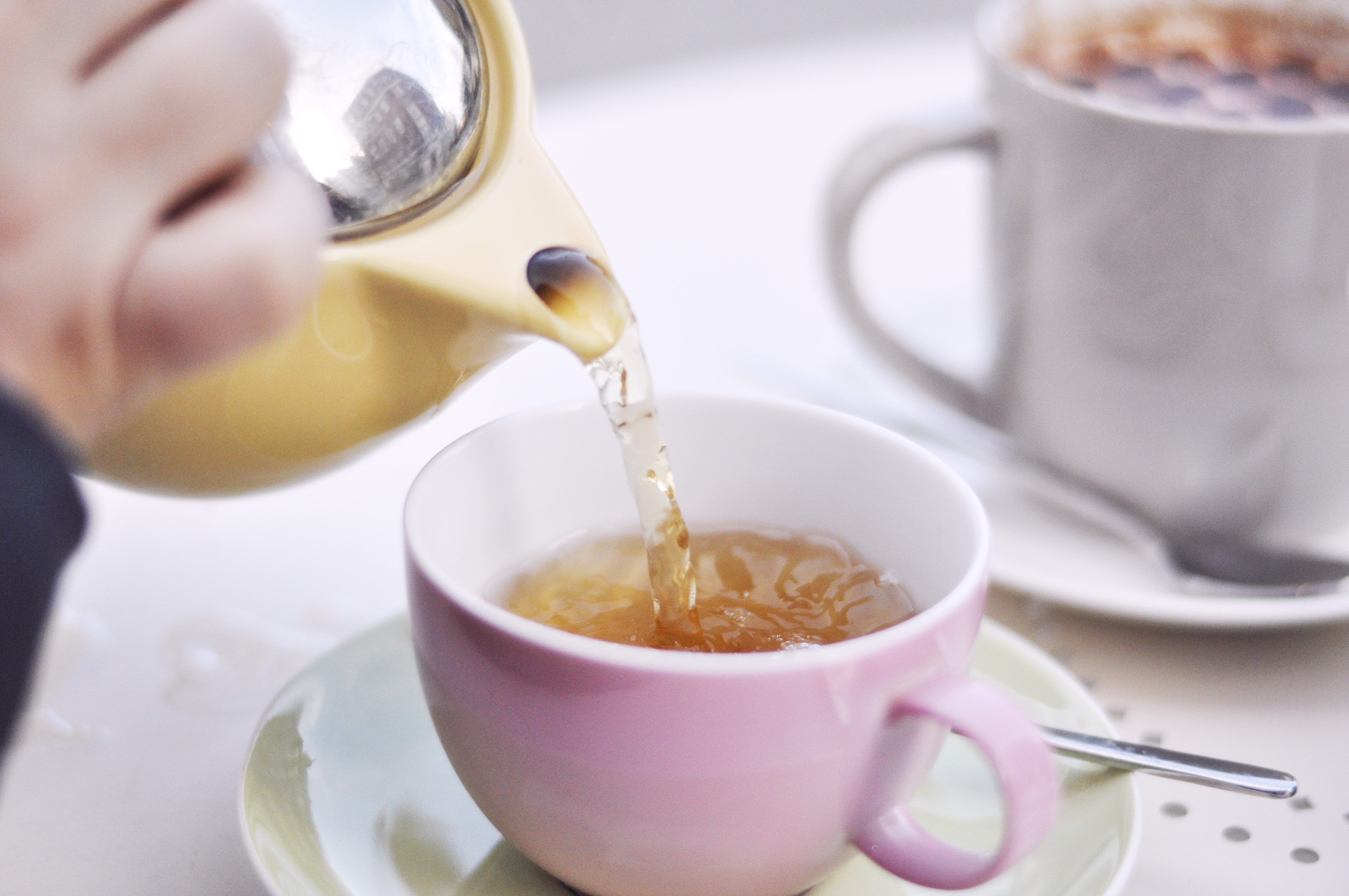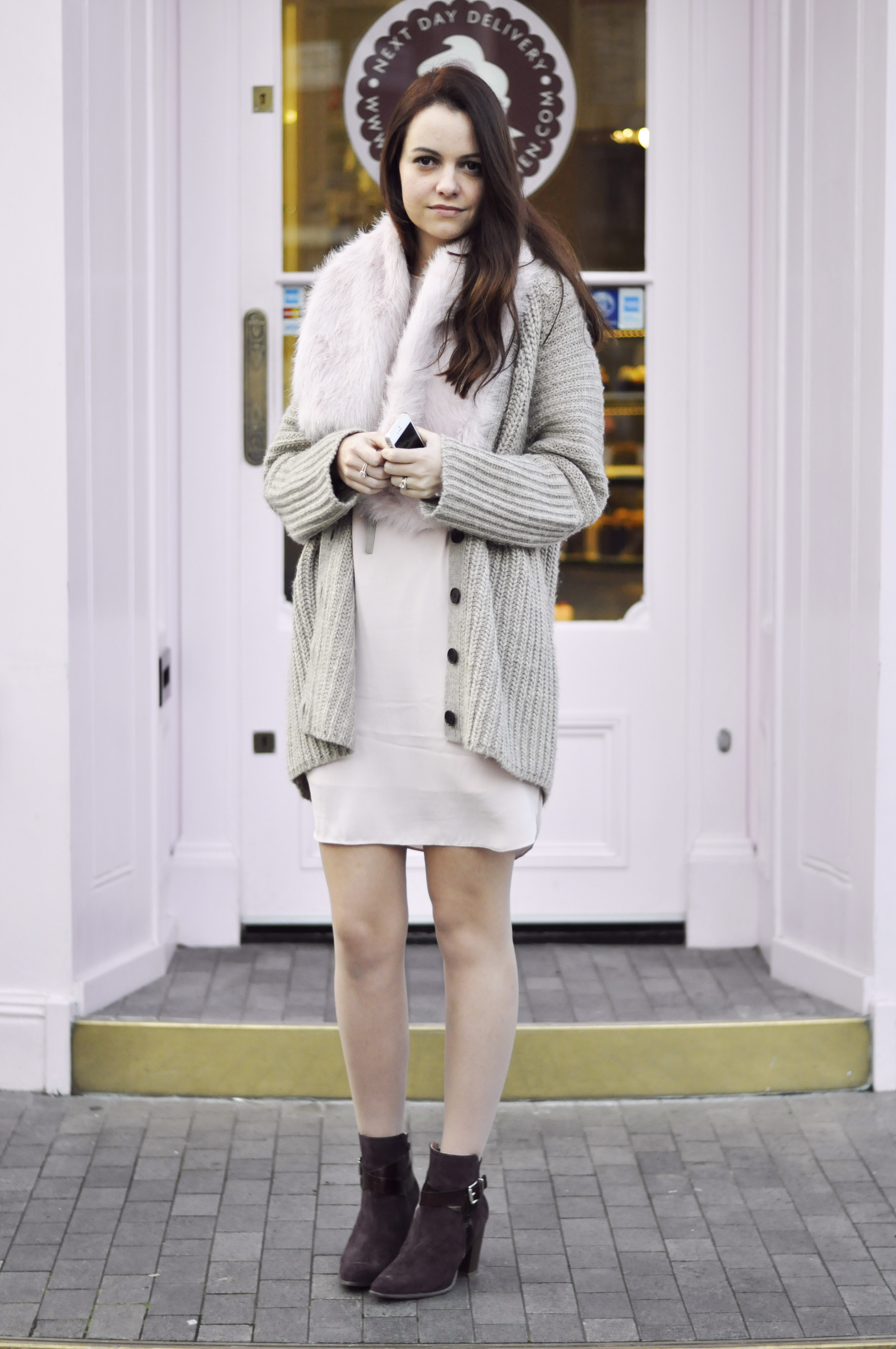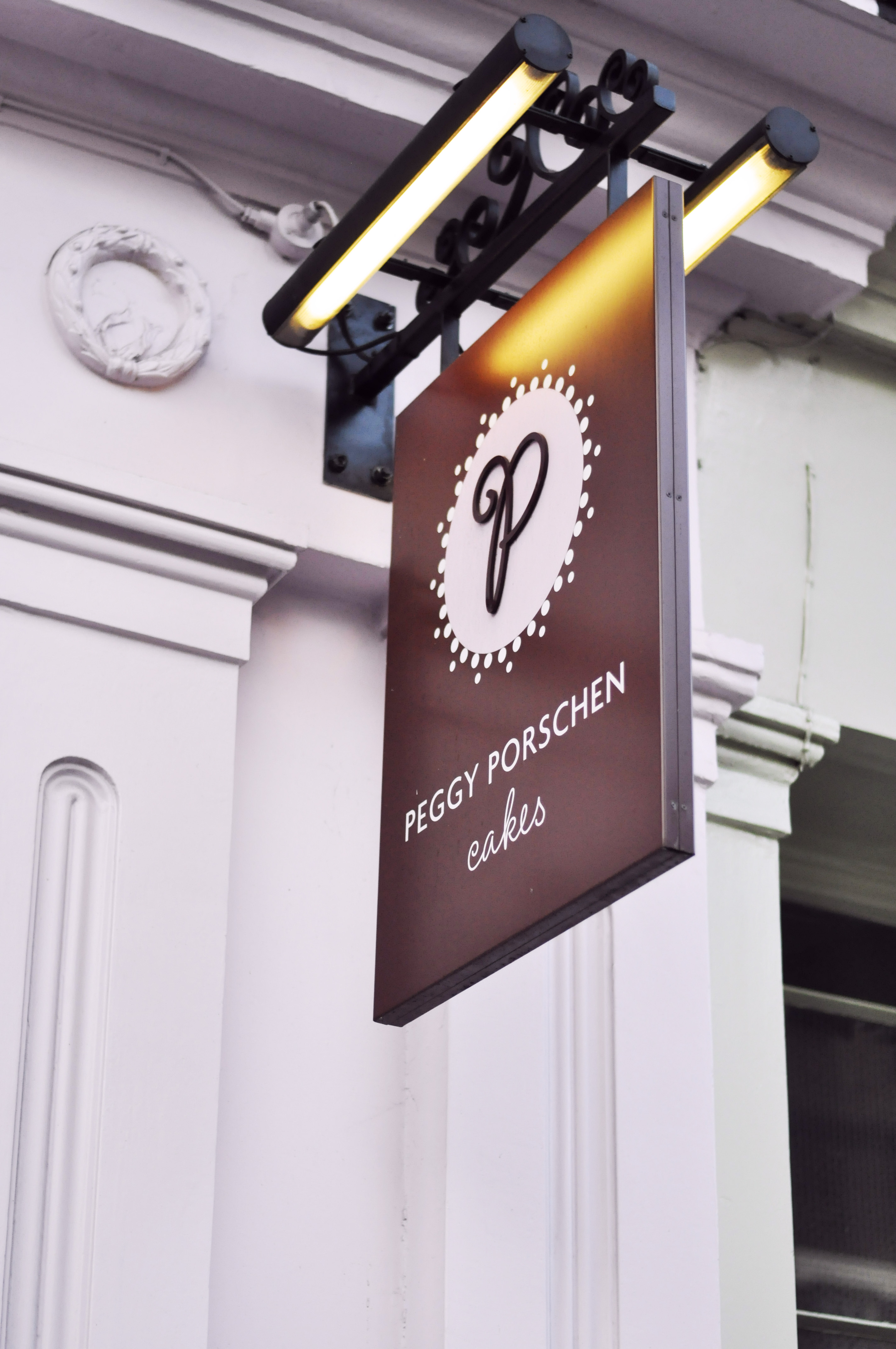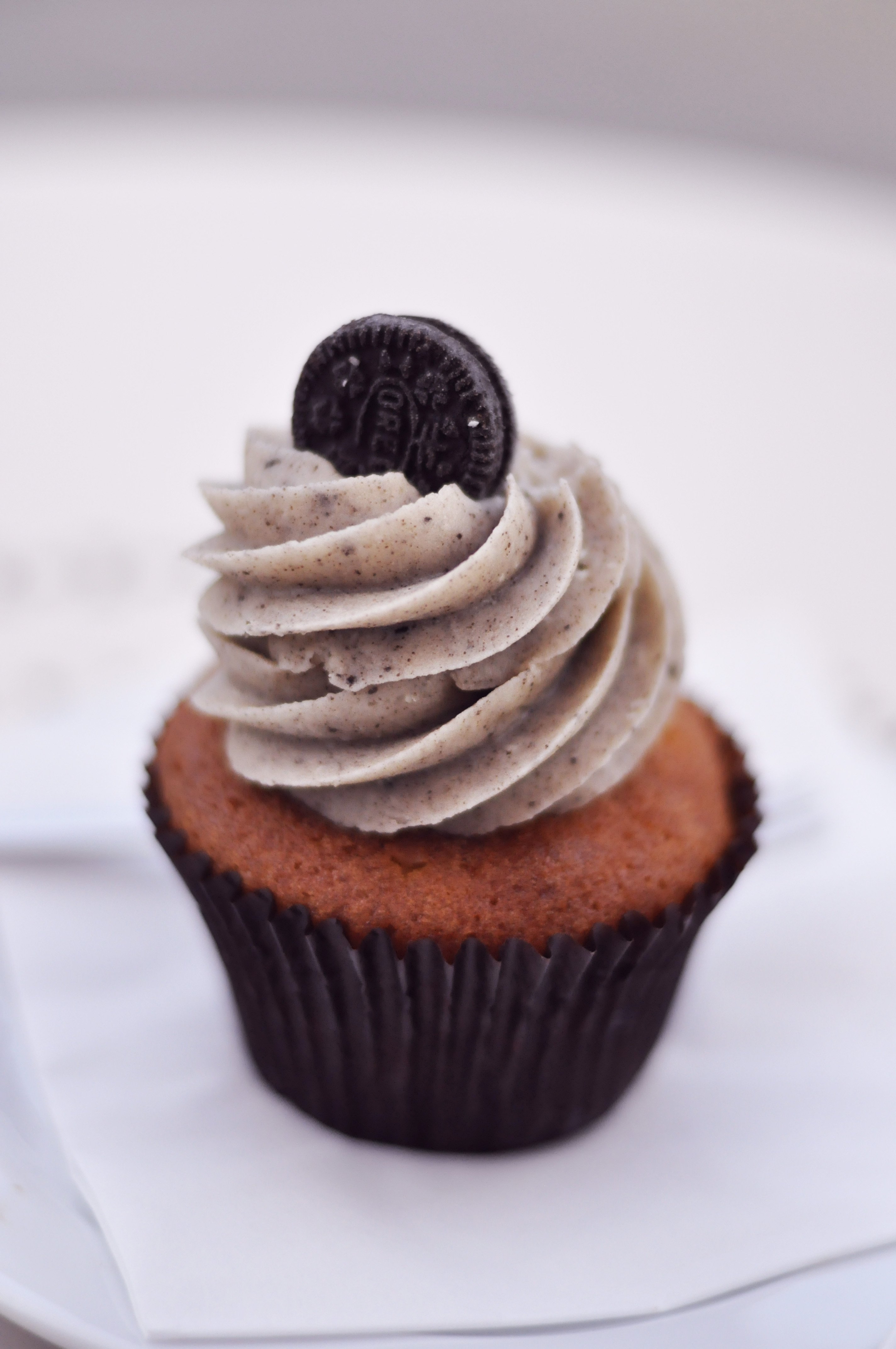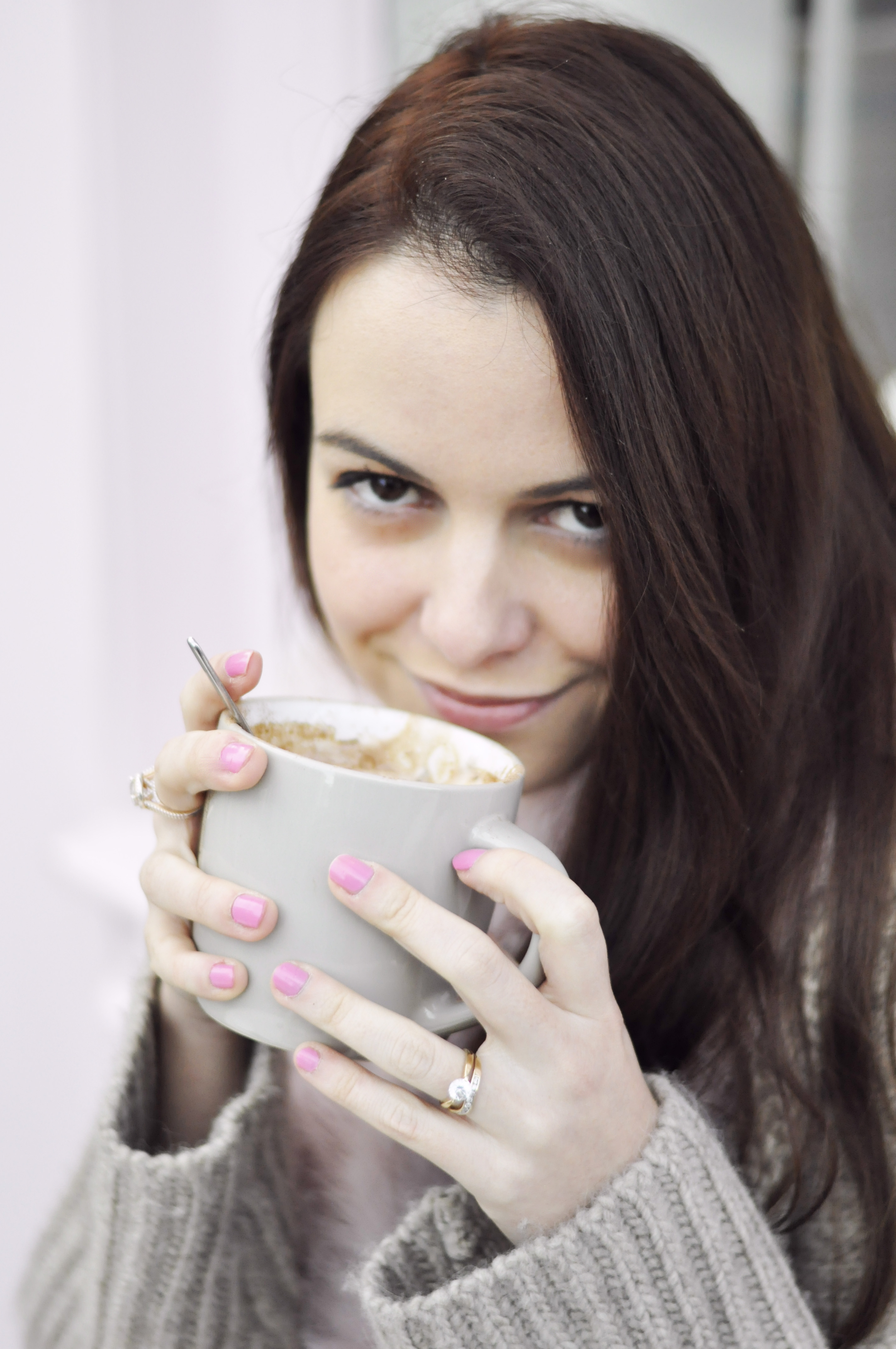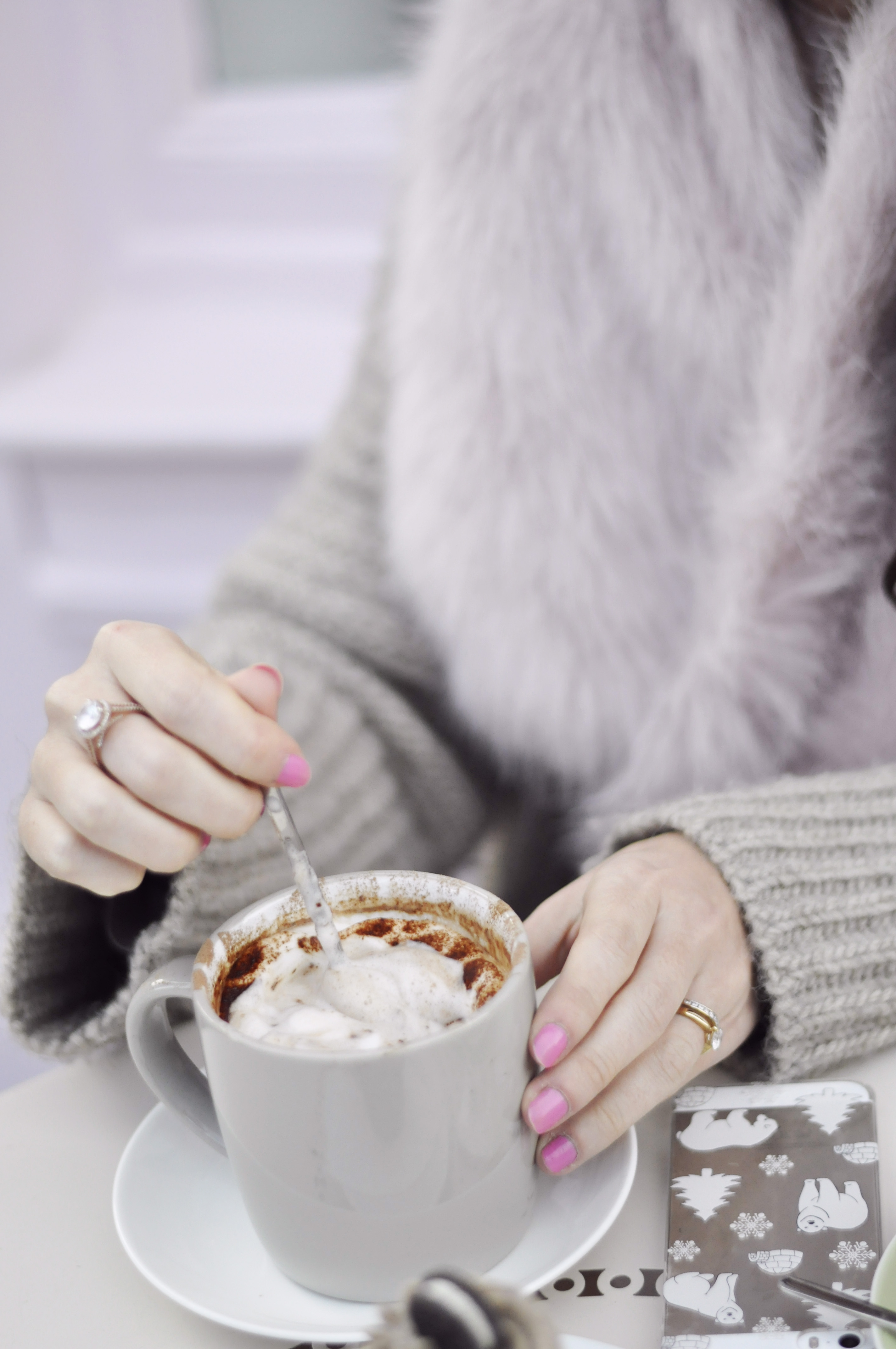 Is there anything better than cupcakes? It's something I never really used to fancy back in France but the Brits have a habit of making me crave things I have never dreamed off before.
I have known about Peggy Porschen for years but for some reason it's a place that has been on my list and stayed on my list … you know that list you have when you live in a big city of about a million things to do … it's really more like a bucket list really.
We finally made it a few weekends ago and stopped for the best cupcake I have had … no seriously … I chose the Cookies and Cream and it had an Oreo inside and a mini on at the top … Anyone who fancies Oreos please go and try it. The area is so cute as well it's well worth it.
We sat outside and sipped our tea and hot chocolate while people watching (we watch we don't judge)
Happy Monday everyone!
Fur scarf and dress and jumper : Banana Republic, Booties: Warehouse ℅, iPhone Case: Dessi Designs ℅
xo S.