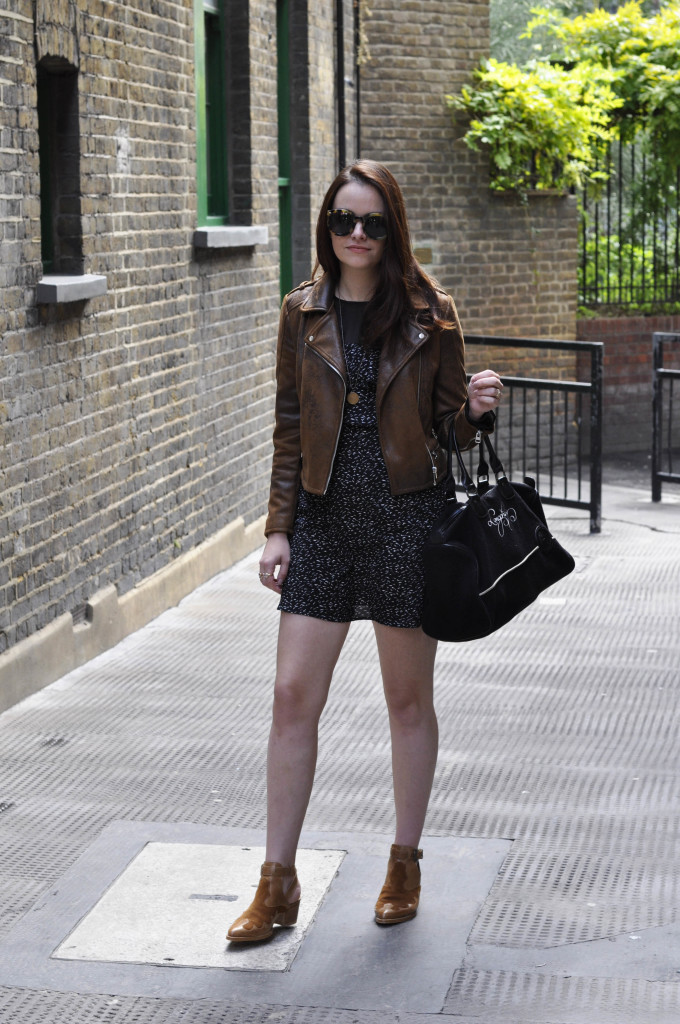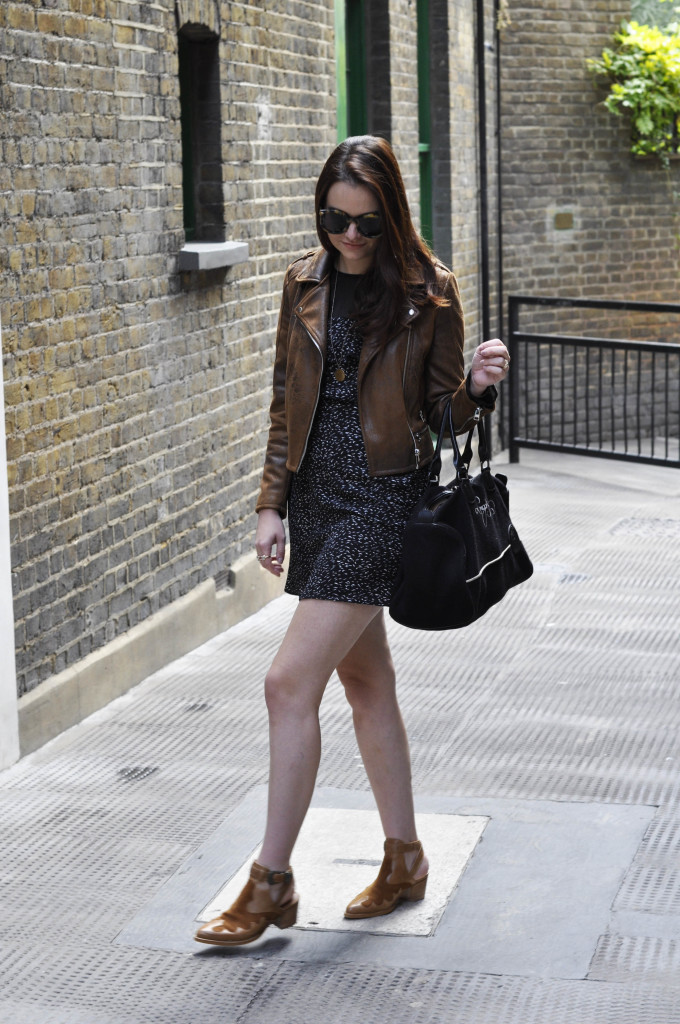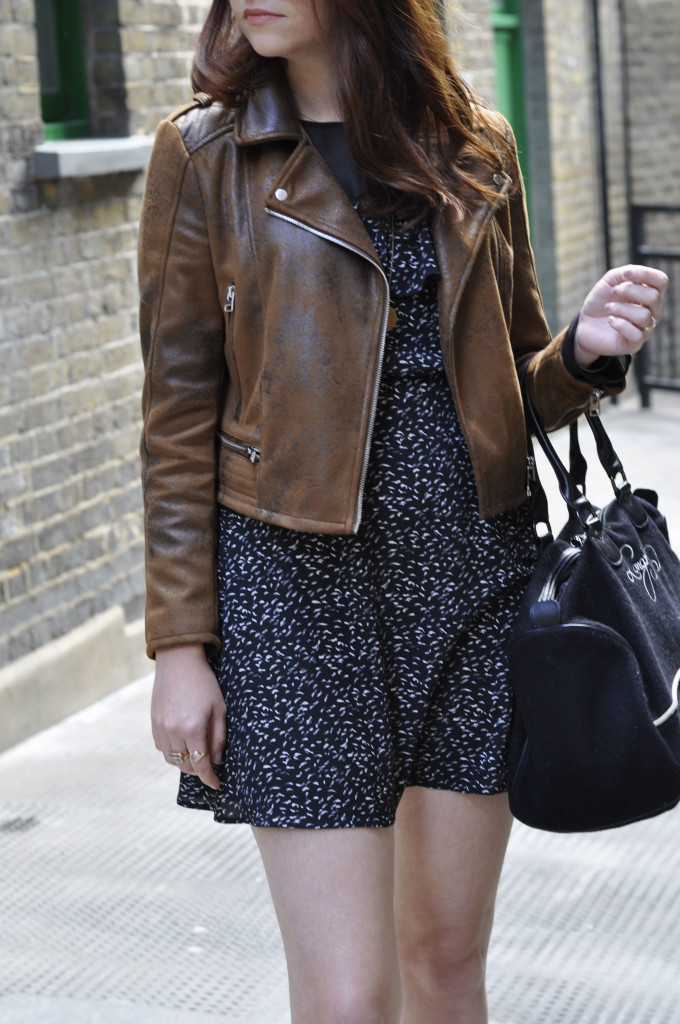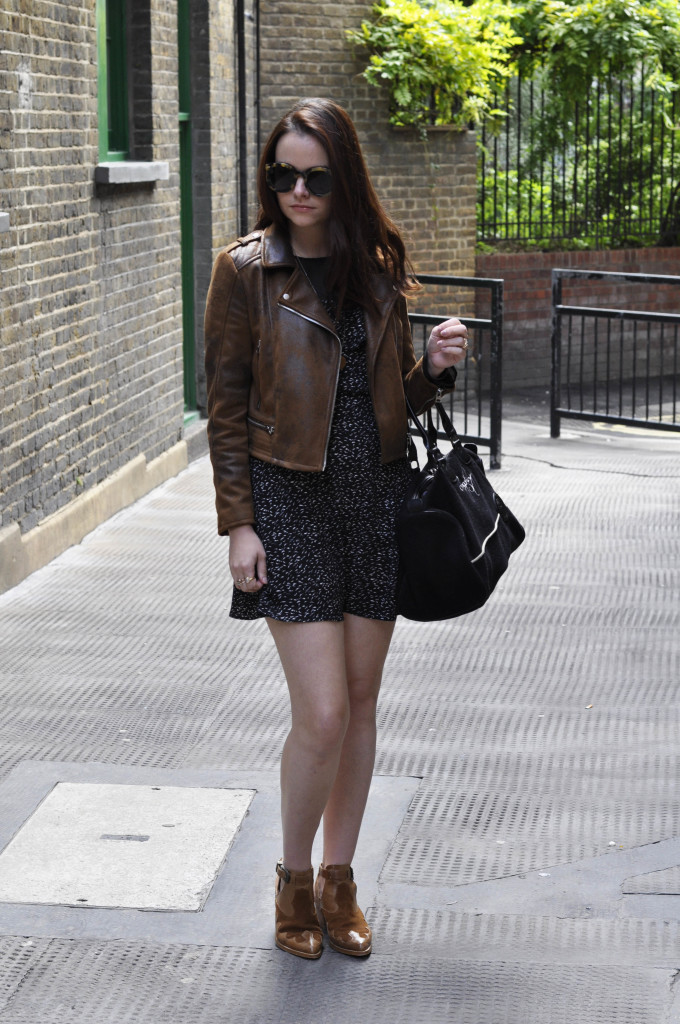 I feel like I don't blog enough these days, I actually have the content just never have time to write my articles and edit my photos. Am I the only mama out there feeling this? I love being a mama but it's literally killed my blog lately, Liam has grown so much and he is not in constant need of attention crawling standing on his own, falling on his head on the wooden floor ya know the drill right?! hahah
I have had tons to do in the house and days somehow have been shorter (in my head) anyway this is a look at my LFW outfit, this cute little dress is from Stay Sunny Chicago a brand I adore they have some stunning dresses amongst other pieces and they are such great prices.
I debated wearing it with heels you know girly like and then I thought it needed a twist so I added my leather brown jacket from Zara and my Next cowboy booties without forgetting my trusted Longchamp.
Hope you like the look and please if you have any advice on how to keep Liam busy for like 1h a day so I can work haha I am all ears.
xo S