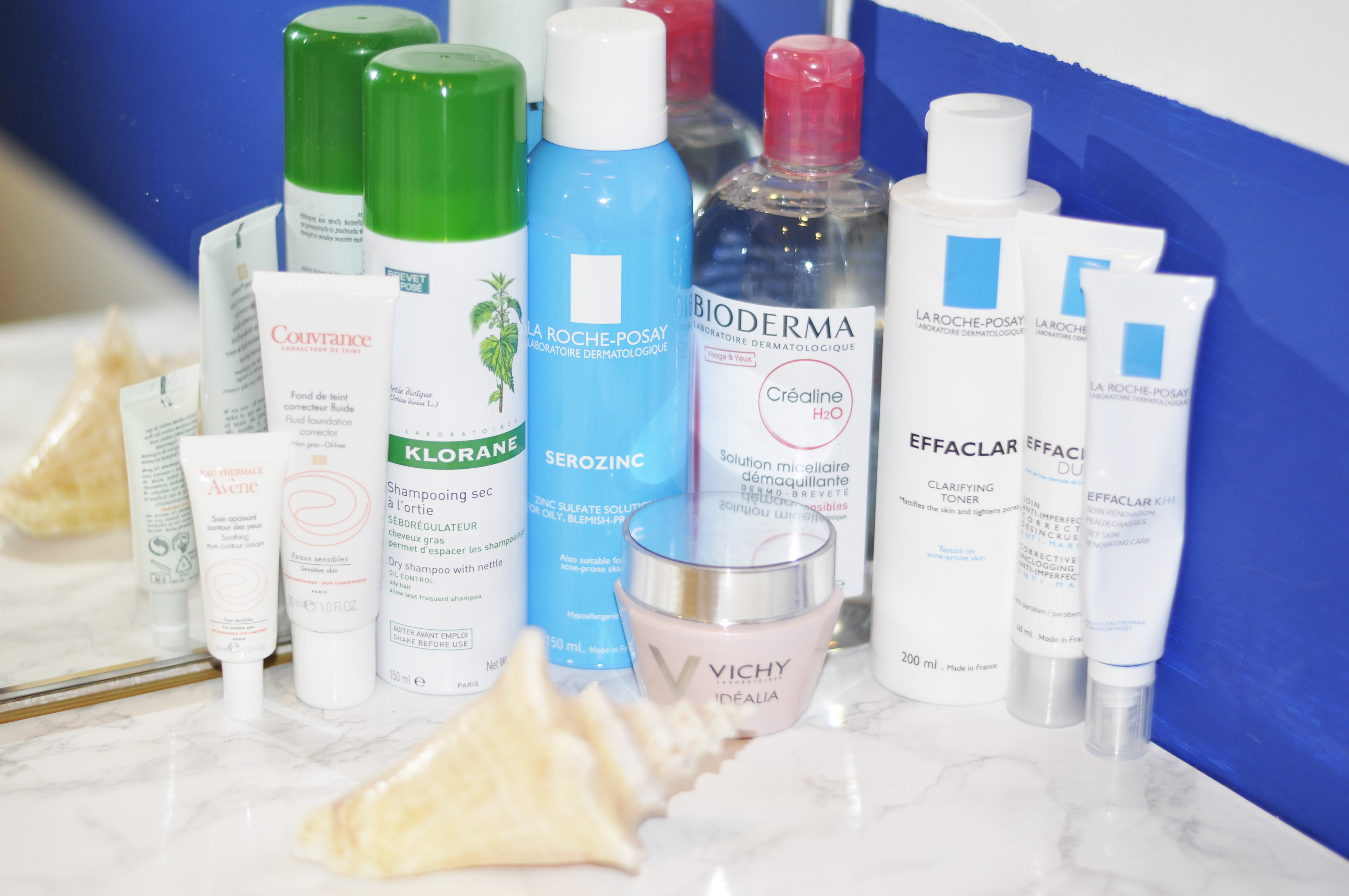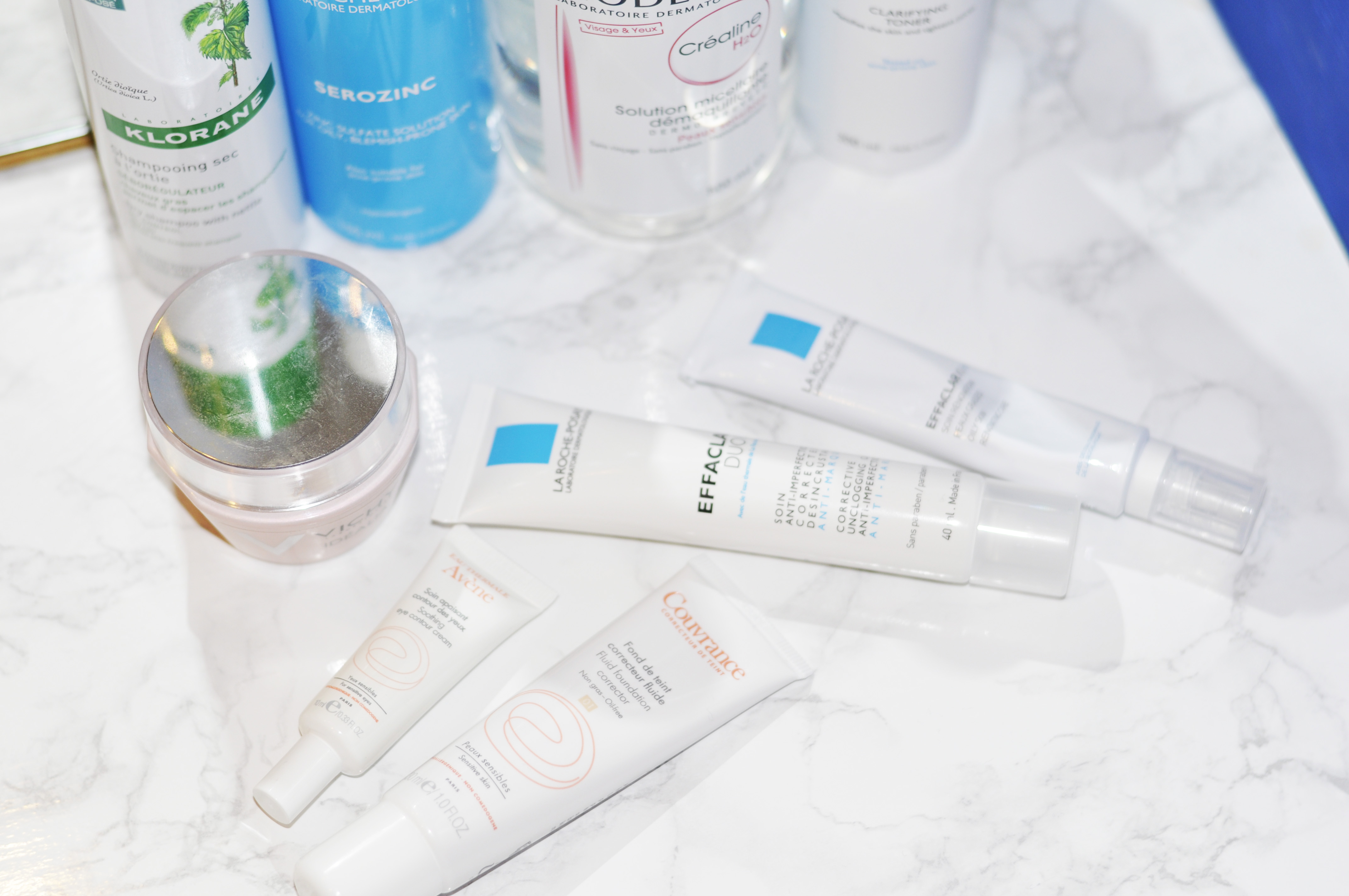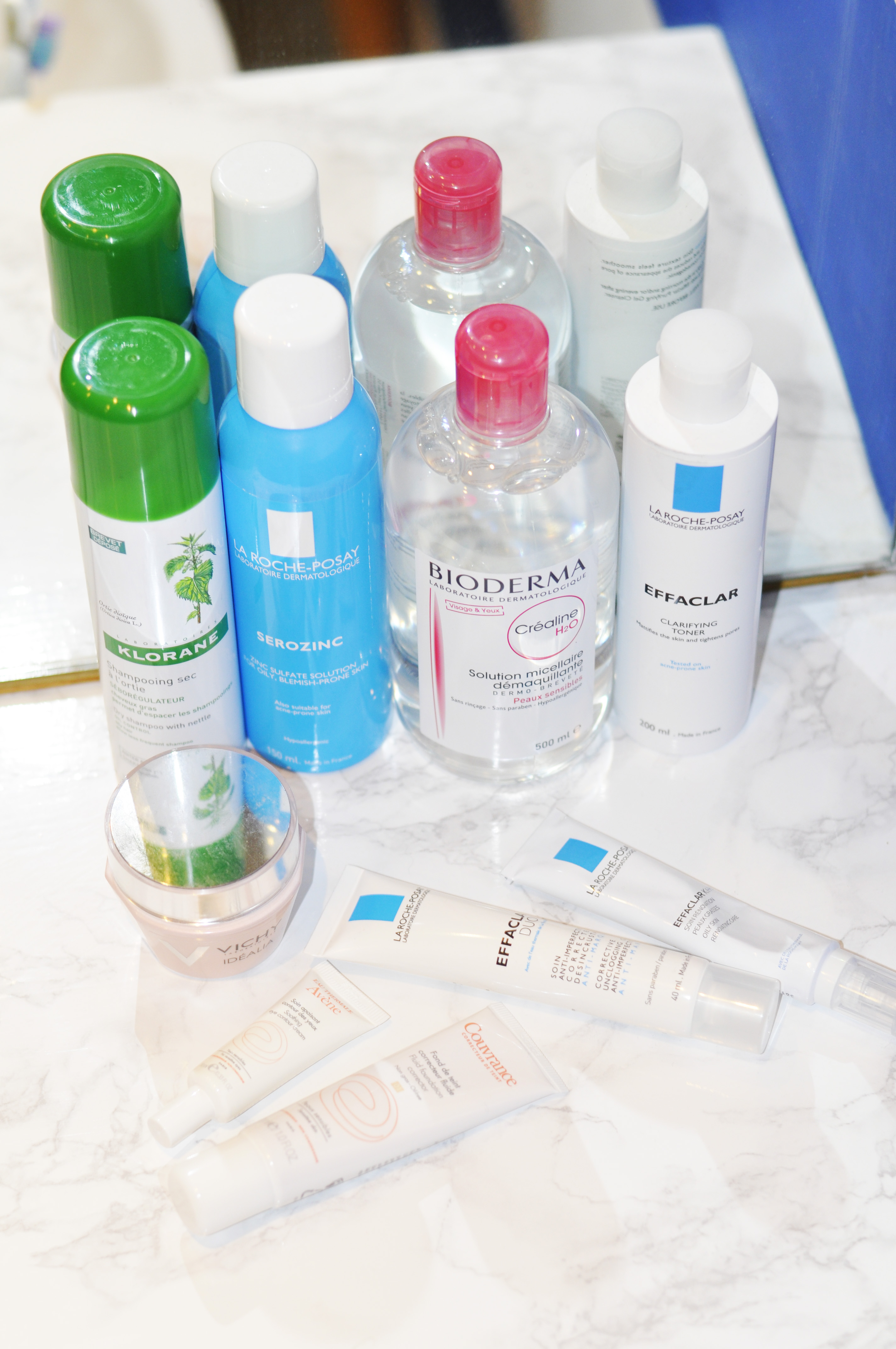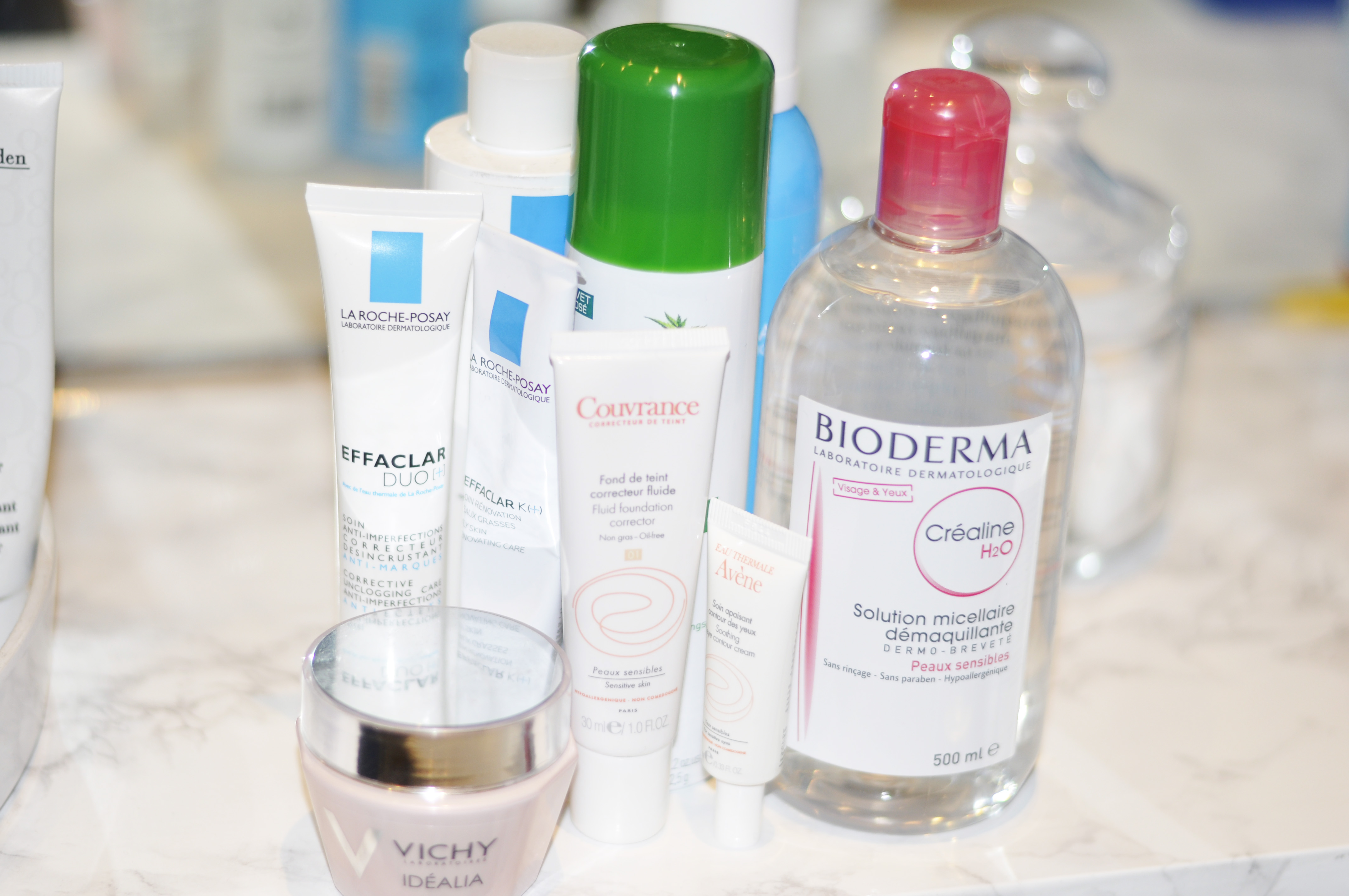 I have been wanting to share my favourite French pharmacy finds with you for a while just never took the time to do it. I love to try out new products wether they are from top ends, high street or also from pharmacy.
In the UK you find everything in a pharmacy i.e Boots beauty things as well as food …
I love to stop at a phamarcie when I am back home in France or on occasional trip to Paris because it's smaller and more specific. You can find good quality products and you know they are what your skin wants. So what are my favourite French pharmacy finds?!
When I was home for Christmas I popped in to my local pharma and spent a good 20 min browsing the small place …
I had to stop myself at a few purchases, I use the Bioderma makeup removal every single day, it's odourless and it's fresh for the face. I find them in London too but the bottles can be so small for the same price so I stock up in France. But you can definitely find them online too, I will add links for everyone at the bottom.
Then you have La Roche Posay, now I might be a bit biased because I work with them and they send me products to try but honestly they are a miracle to my skin, again the Effaclar to clean the face is really gentle for sensitive skin with a acne tendency. When I have a few spots (I blame them on hormones and my love for burgers and sweets) I use my Roche Posay range and apply Effaclar duo twice a day and it lets me face feel clean and moist.
Vichy is my next favourite, I also work with the brand and I have been testing and trying pretty much all their skincare range over the last 4 months and it has helped my skin recover from the summer so much. I tend to have oily skin in the summer as it gets so hot and humid in the city. I have used their serum and daily cream on a daily basis and it has helped me a lot girls seriously I highly recommend them. They also have won me over with the Derma blend makeup range, I have the foundation and the stick always in my bag, now I don't use it all over my face, I think if you like me are very conscious about what you look like you might think you have a very bad skin (or not and that's good for you) but trust me most of the time you only have 10% of your skin that needs coverage.
So as my areas to cover are the T zone and the chin I mix my Derma Blend with this amazing Avene Couvrance liquid foundation that I found at the pharmacy, I never tried it before and was a bit sceptical about it but turns out I am in love with it and mixed with the stronger coverage that Derma Blend offers I am really pleased with the result.
I have terrible dark bags under my eyes, I manage to get read of them when I have had enough sleep (for me ladies it's between 8 and 12 hours a night) the joke right? who sleeps that long! I mean Netflix awaits right?! anyway so I have been using this under eye cream from Avene for a few weeks now and it's quite impressive how after even one try it reduces signs of fatigue under the eyes and they don't feel so pouffy.
Last but not least the dry shampoo, now we all have a different opinion on dry shampoos, at first I was like 'euhhhhh no thank you I know how to wash my hair' but now I think thank heaven they exist.
Let me tell you why and how to use it, I wash my hair every two or three days, in the winter three and summer two because let's be honest when you live in the city you wash your hair and the water turns black from the pollution, now sometimes my hair is perfectly fine but needs refreshing and I think I may be using mine once a week to help my hair stay and look fresh without washing it. The Klorane smells divine and is super easy to apply.
It's not super good for your hair or scalp to wash your hair too often so a little bottle at the back of the cupboard never hurts right?!
Hope you enjoyed this little article and the products, please let me know if you have any questions or if I can help you find the right product.
xo S.
You can find all the products and more underneath here!