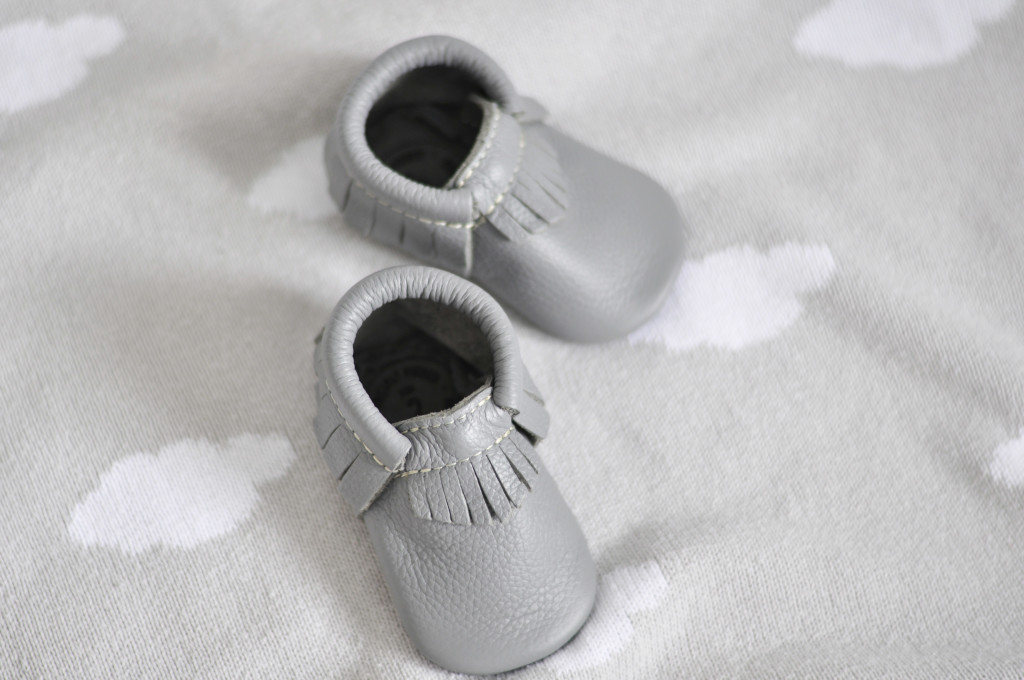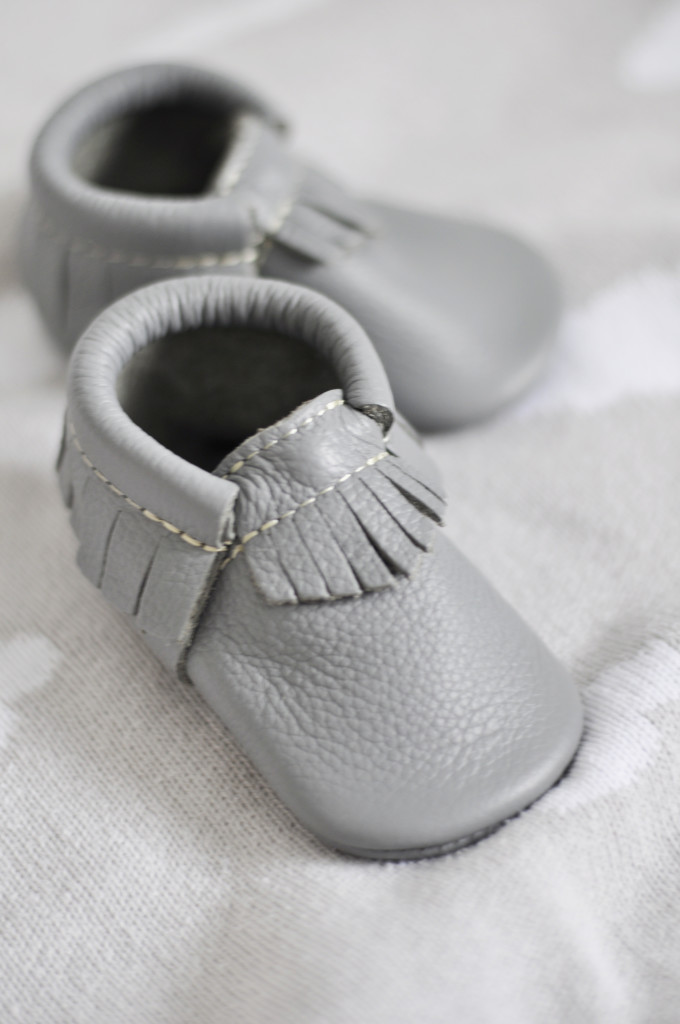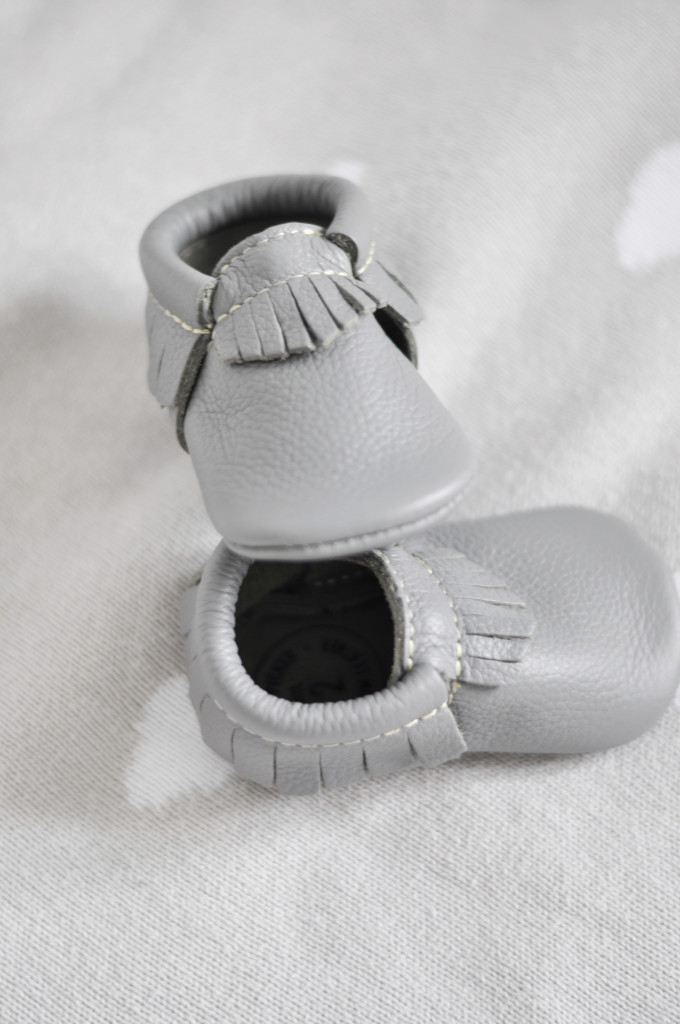 Have you ever seen anything cuter than baby shoes, Liam still has little feet so more photos will come very soon when he actually can walk around in them. They are the sweetest moccasins ever, I have always wanted some of those and then wondered but are they good for my baby? In fact soft shoes are the perfect choice for your baby's feet. They have been used to being barefoot for so long it's just unfair to get them stuck in hard and painful shoes where they can not wiggle and have room to move.
These are so soft and have a great flexible feeling to them, Liam can move his feet in them and not feel bothered and trapped. I love the fact that a mom created this company from scratch, she wanted shoes that were really well made and comfortable for her kids.
I absolutely intend on only having Liam wear these shoes, maybe warm boots on occasion but the Freshly Picked moccasins are not only comfy and safe for my baby's first steps but also so cute, have you seen their designs? the summer ones were fab and I can not wait to share with you more of my favourite colours. These ones are the slate ones and for the aw17.
Hope you like them as much as I do, Liam is already chewing them and let me know the quality is perfect they are still perfect hahah
Thanks to Freshly Picked for keeping my baby's feet in fashion and making sure he can start walking in style.
xo S.