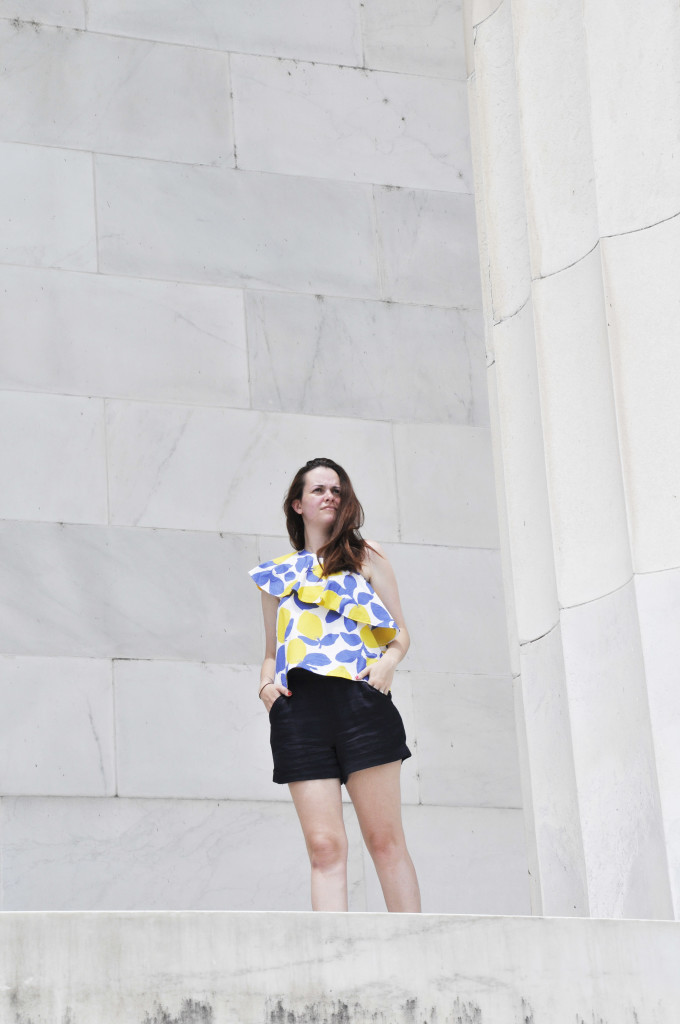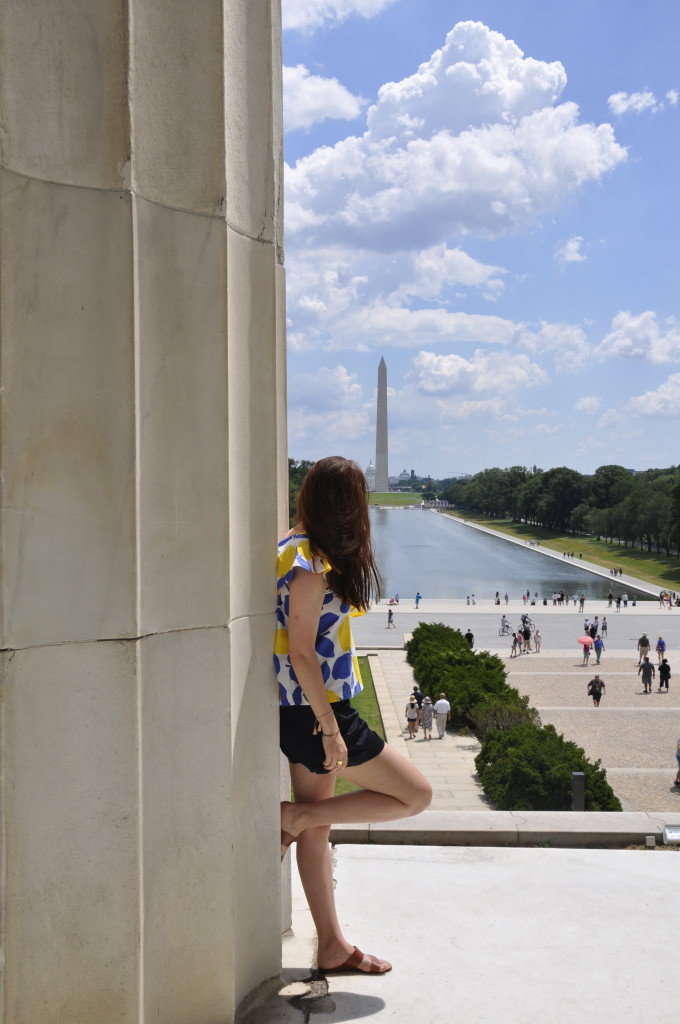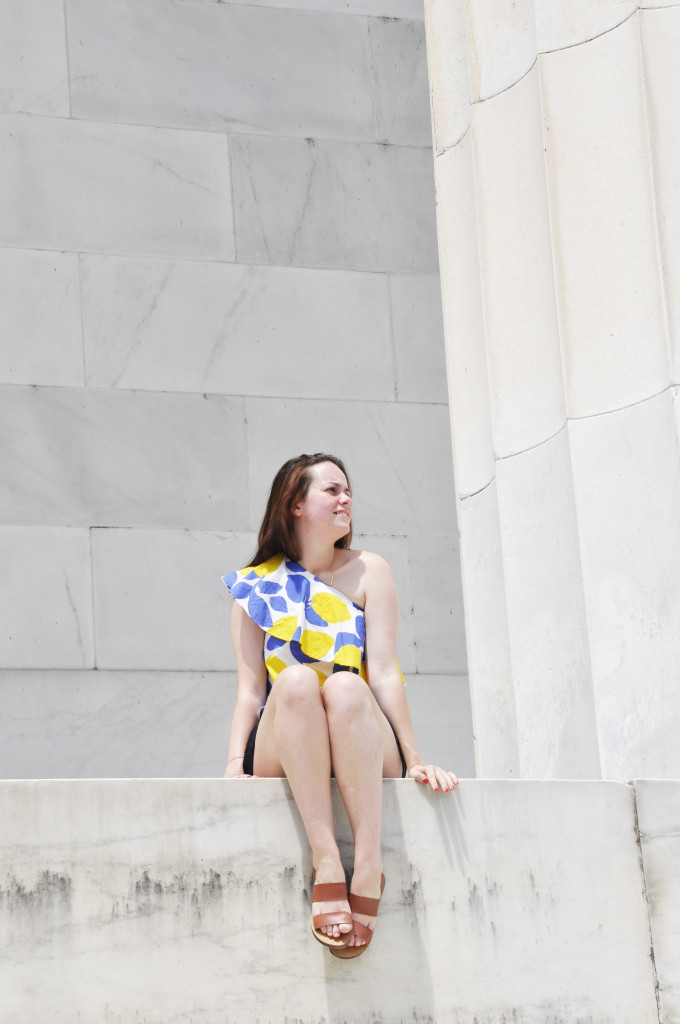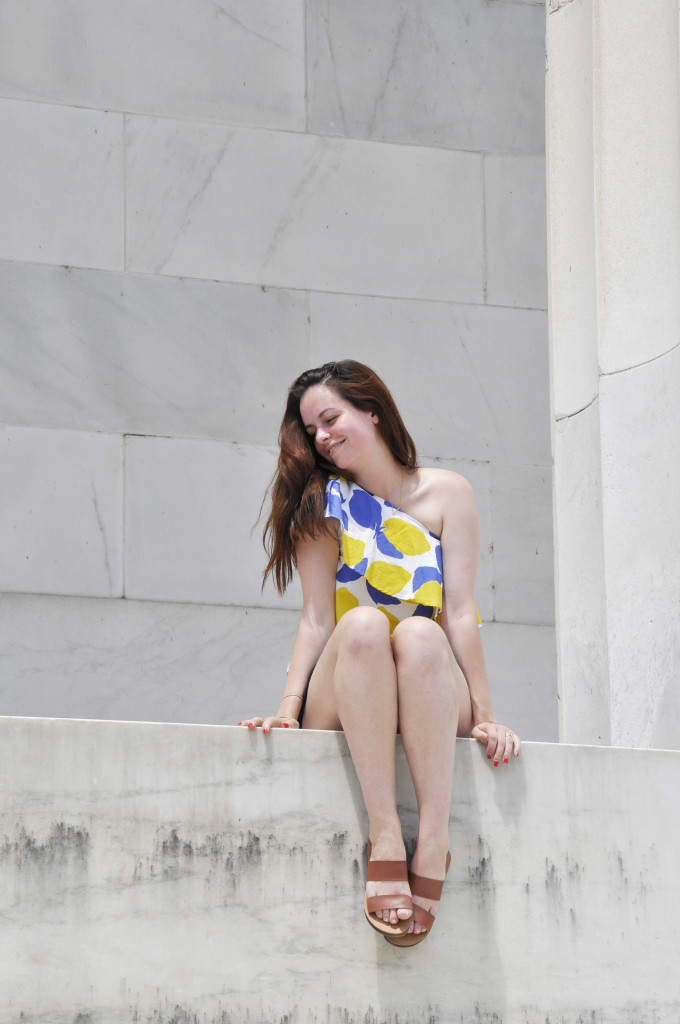 A little look I adore from this summer and our time in the US. It was love at first sight with this cute little lemon one sleeve top and those silky navy shorts that can so be worn casually but also quite smart with a cute little silk top and necklaces.
We love DC so much as you can imagine not only because the city is beautiful and calmer than NY haha but mainly because our family lives there and the kids are such a big part of our lives.
We had such an amazing family time in DC, I did not so much posting on this trip we really wanted/needed to unwind and it was just perfect.
Anyway still wanted to share this little look head to toe Loft.
xo S