Happy December everyone, to celebrate the first day of the Holiday season I am sharing one of my favourite thing of all … Choosing my outfit for holiday parties. First of all I make sure my closet is always clean and in order otherwise you never find what you are looking for and your mind will not respond well. Put a little candle on (make sure it smells like Christmas in a pot)
Then flick through your dresses and find THE one that will make you feel happy, pretty and if you can sparkly … (who doesn't like a good sparkle) I opted for my golden dress from last year's collection of Jack Wills, they were the prettiest dresses and who needs to buy some more attire when you have cute dresses hanging in the closet dying to be worn.
A pop of red nails, I always try and make sure my nails are always done according to me outfit (yes I do change my nail polish almost every day) except maybe during the holiday season when you don't have as much time and most days I feel like wearing red or gold …
Put it on, zip it up and give your best smile
Twirl a little if you may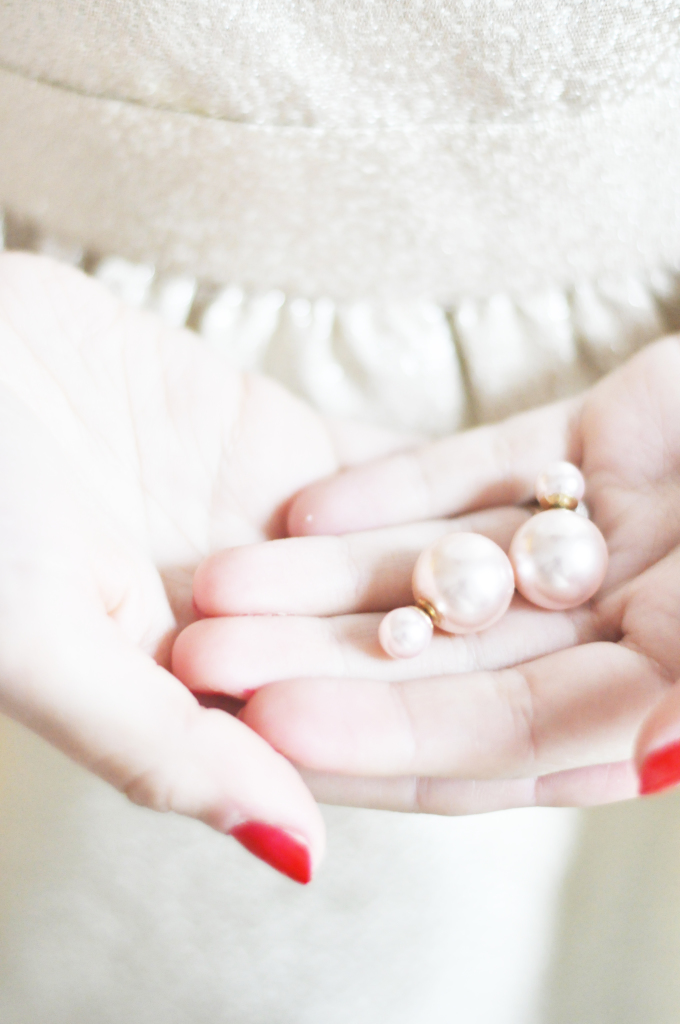 And never under estimate the effect of baubles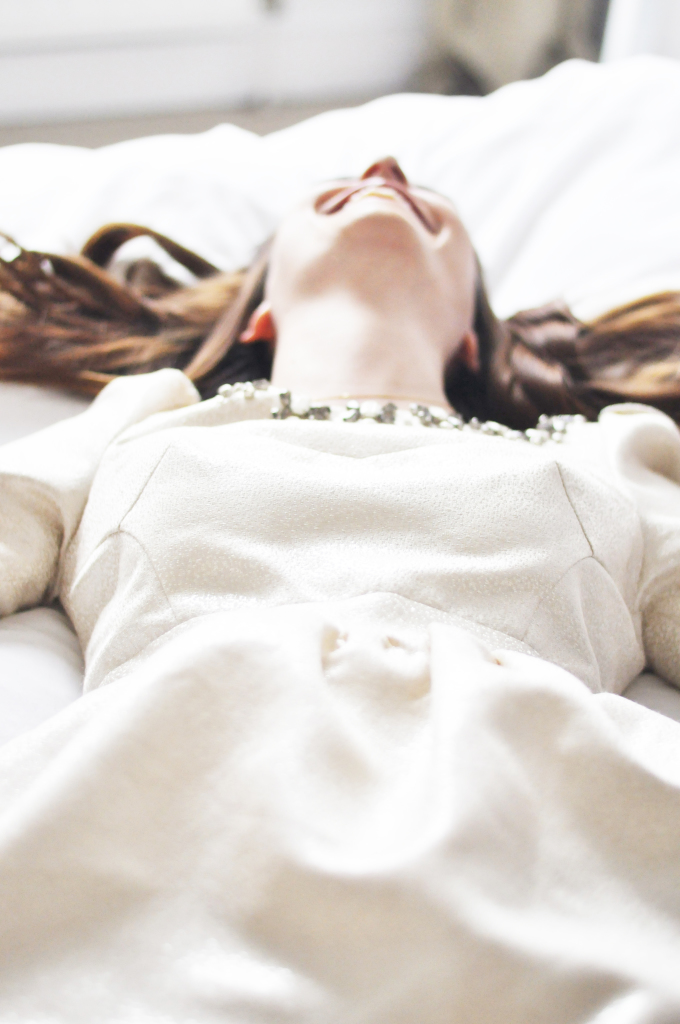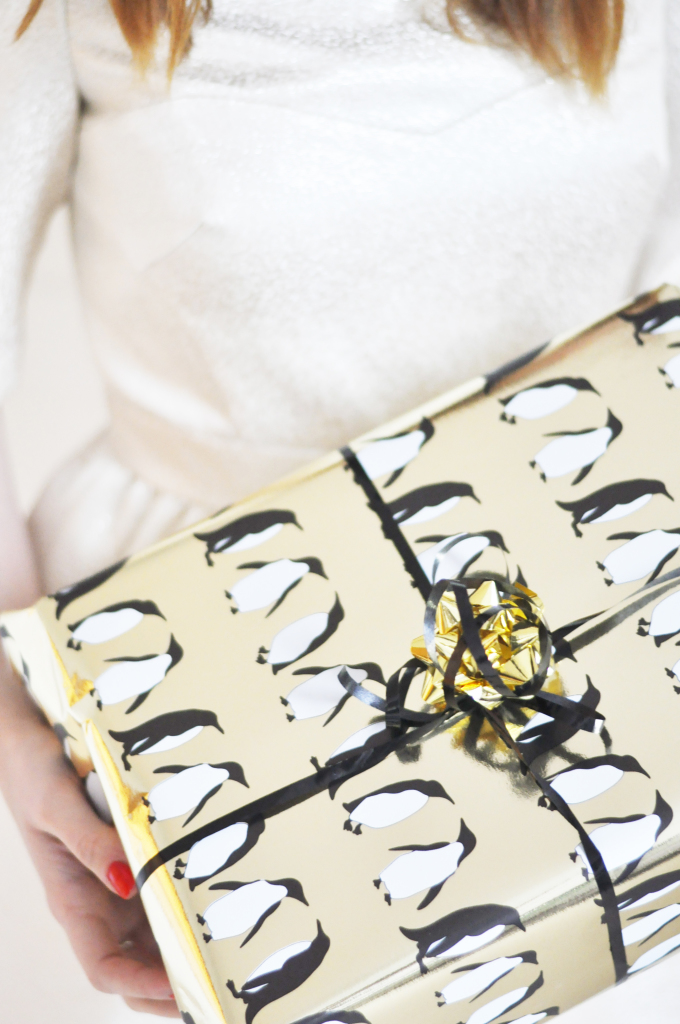 Don't forget to bring gifts to the party and some bubbly … slip on the shoes and you are ready to party
I love dressing up for evenings out and everyday but around Christmas time there is something that makes you feel extra sparkly. It's a little tradition of mine to dress up when I wrap my presents, I put on some cheering songs and dance around the flat while wrapping gifts. Do you have any traditions? what is your favourite outfit for this year's celebrations?
Pink sweater: Loft, Jeans: J Crew
Dress: Jack Wills (old) this year's favourite Shoes: Kurt Geiger, similar, Earrings: Baublebar
xo