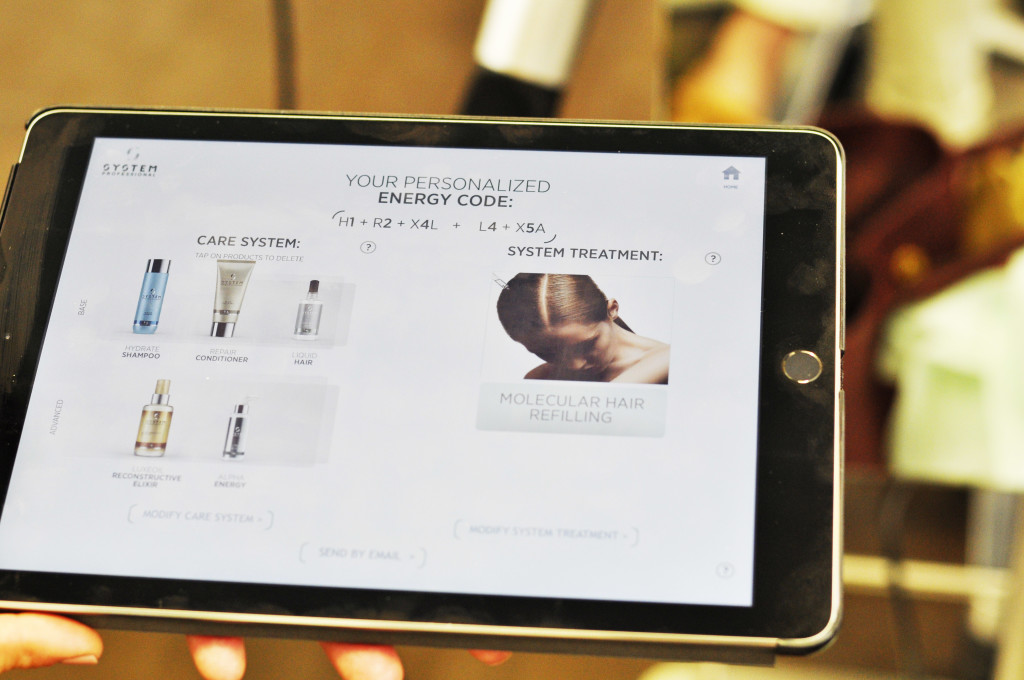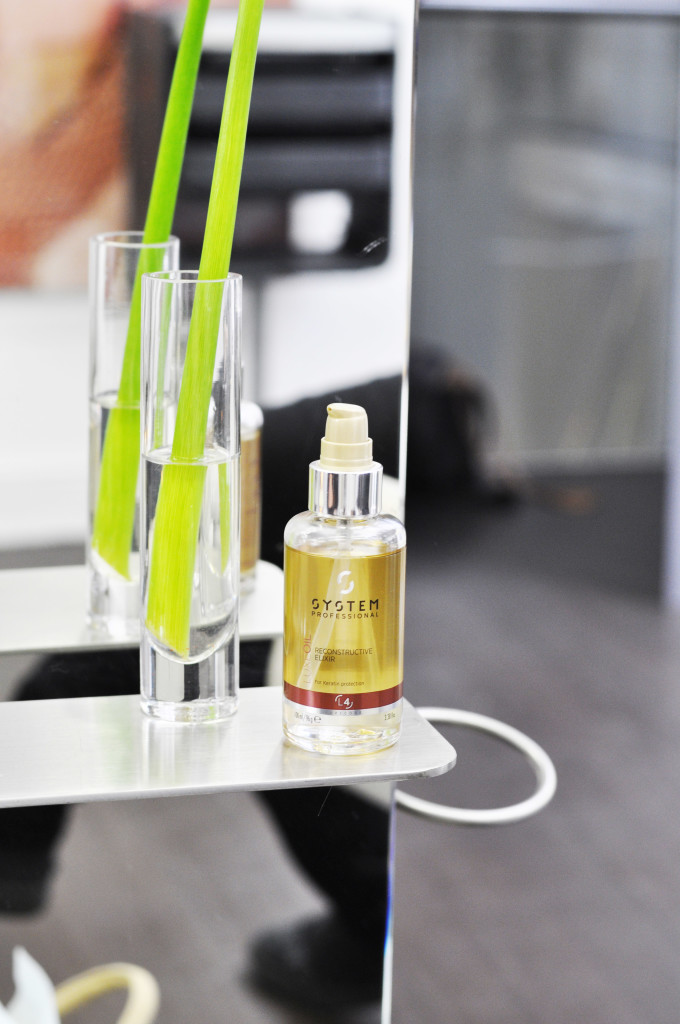 A few weeks ago I was contacted by Wella to try the new System Professional with the Energycode complex. As a girl I love having my hair done and being pampered but sometimes I really am a little bit perplex when it comes to trying out new products on my hair.
I was very surprised and pleased with my time spent at the Wella HQ, the team was ever so nice and I had met some of them at Fashion Week and they had done wonders with my hair so I felt in good hands. Their new system is called the Energycode mapping, it allows you to enter details about your hair and answer a few questions which then gives you a list of products specifically chosen for your hair type. For example my hair is ok at the top but the further you go down the length part is quite damaged. Why? because my hair is quite long and heavy and therefore the weight is on the bottom part. Living in the city doesn't help either, I have to colour my hair more often because the sun and the pollution really damage it.
With the amount of hair products I put on my hair it also irritates my scalp so they have also suggested this amazing product for dry scalp to avoid itchiness and so on.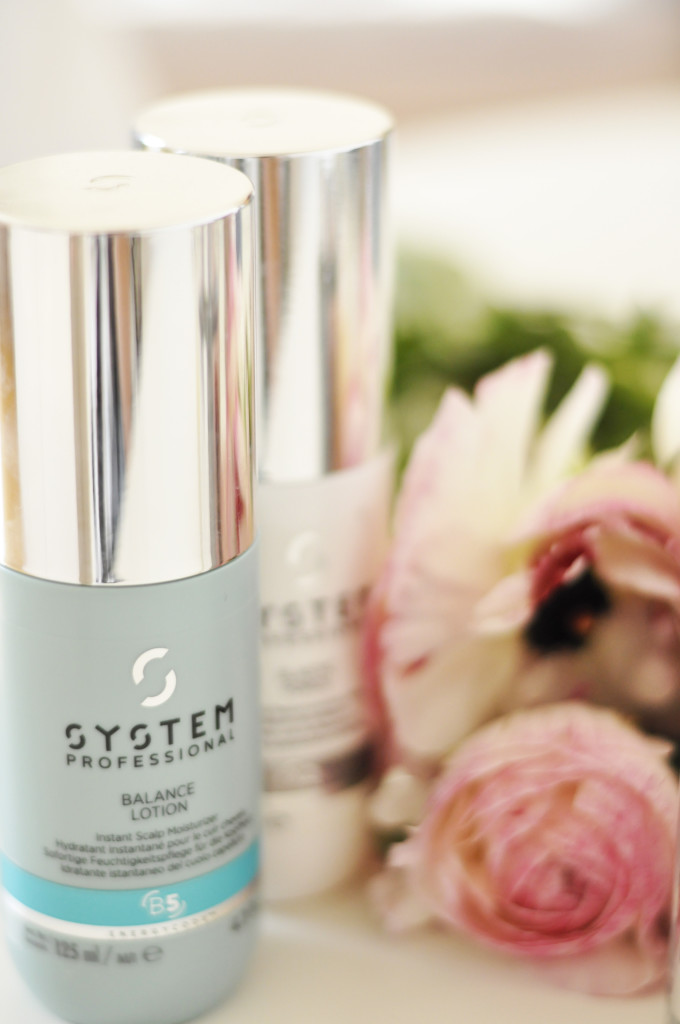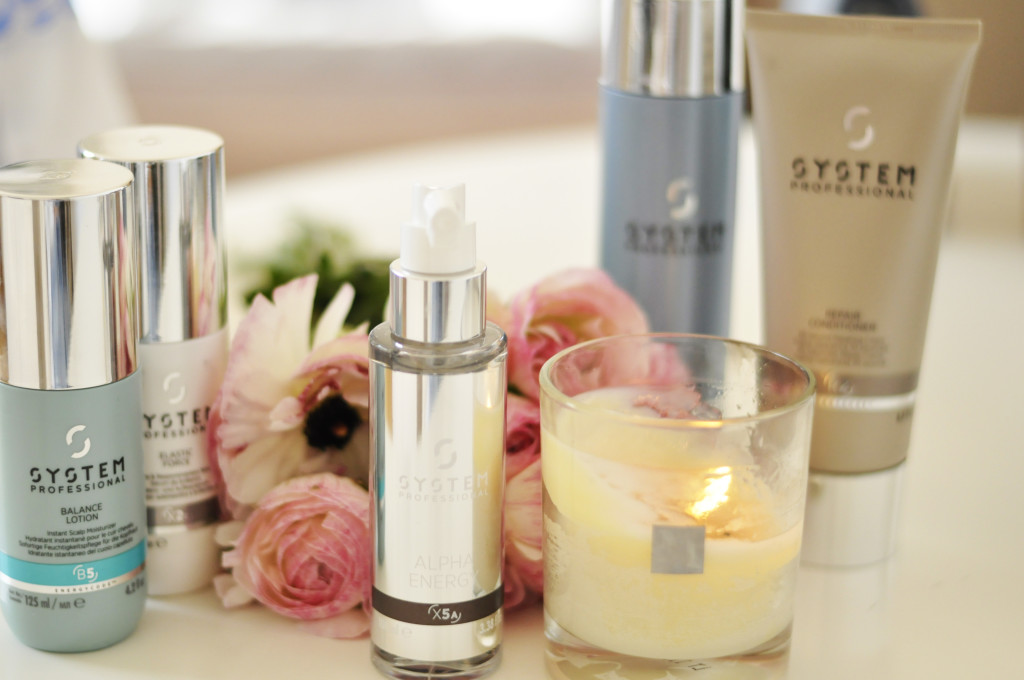 As I mentioned it in my 'Spring' article the other day the one thing that is so important to me is the smell of a beauty product … I am going to be 100% honest and say it over and over again the smell of the System Professional shampoo is the BEST smell I have ever smelled for a shampoo. You like me have had coconut shampoo, the classic high street brands shampoo, the cherry smell (alright haven't had that one since I was 10 maybe) you know where I am coming from?! This is professional smell, salon smell. I come out of the shower felling like my hair has had a full on treatment and there is no better feeling (ok spooning on the Nutella is a little close to that feeling)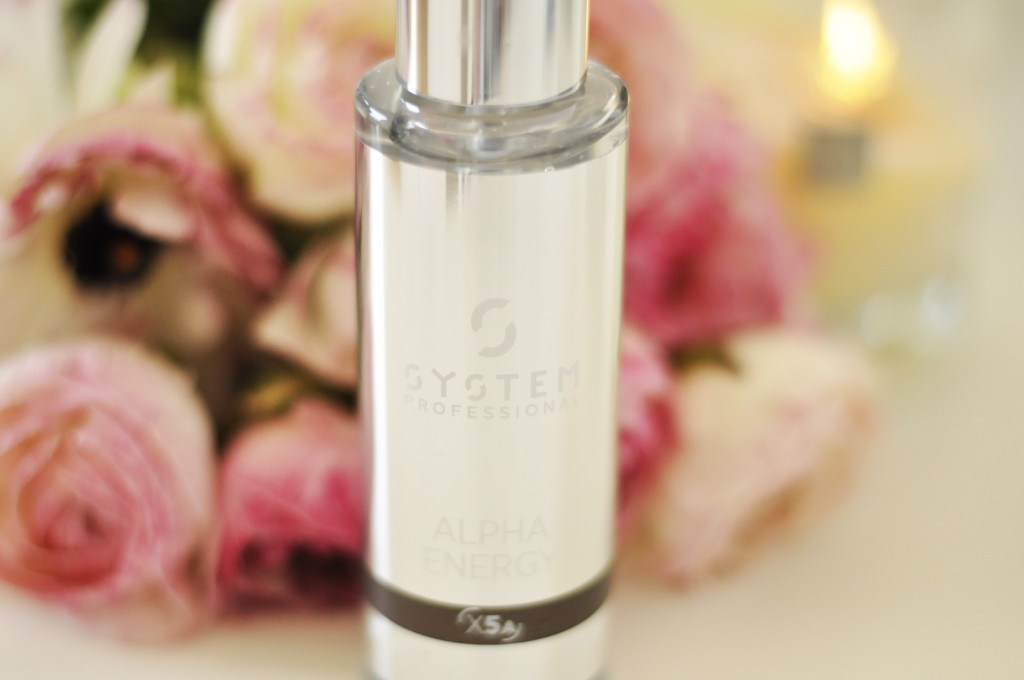 I shampoo, condition, apply my 'Balance notion' which is an instant scalp moisturiser, I also use the 'Alpha Energy' which again energises my scalp strengthens and moisturises it, reduces hair structure damage and finally I lock all this in using the 'Elastic Force' it's a shine and responsiveness serum. My hair needed the moist from those products designed for my hair type, it took me forever to dry my hair because it retained the unnecessary water as it needed more moist.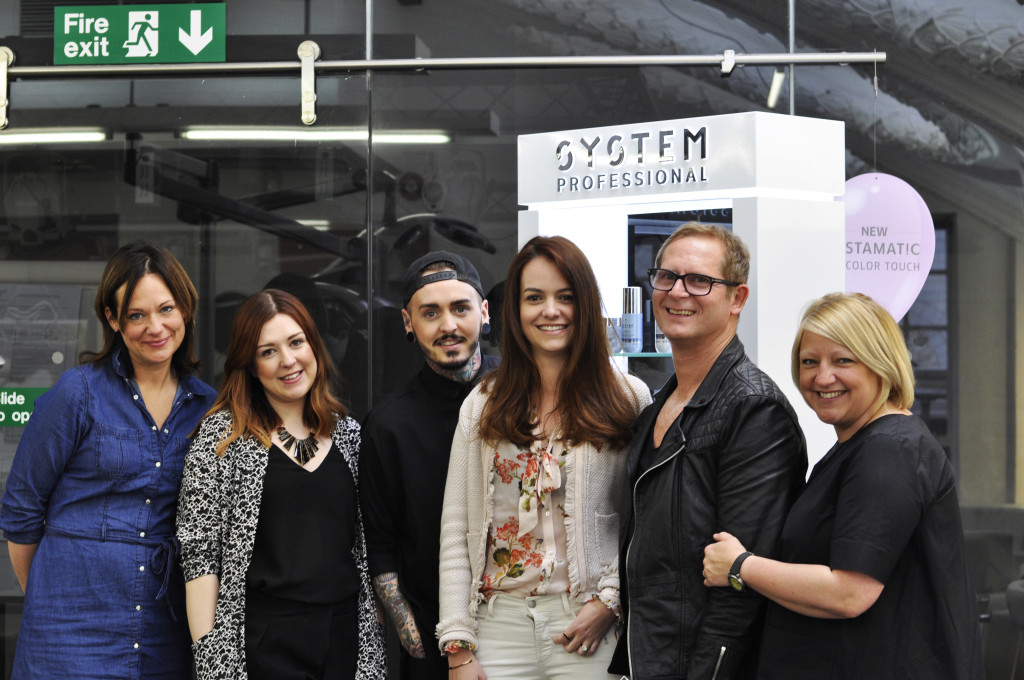 My hair now feels a lot more moisturised, healthy, bouncy and it smells perfection! (what else could a girl ask for)
We spent a lot of money us ladies on face creams and so on, facials etc. why don't we take as much care for our hair? our hair is a living part of our body as much as the nails and god knows we love a good manicure. I am glad I have had that lesson with the whole team.
My hair is re-energised and transformed.
Finishing with a little quote from Maria Castan, System professional senior scientist:
'Hair with the right energy levels is responsive to styling, manageable and has a glossy shine and comb-ability. It's not tired, limp or dull, it's alive with youthfulness and vitality'

You can find the UK products here and for my little Frenchies here. Please refer to the mapping here
A big thank you to the whole team
xo S.
FR: Il y a quelques semaines Wella m'a contacté pour essayer le nouveau « System Professional » avec « l'Energycode complex » (Je préfère garder les mots anglais).
En tant que fille j'aime être bien coiffée et prendre soin de moi, mais quelquefois je reste un peu perplexe quand il s'agit d'essayer de nouveaux produits sur mes cheveux.
J'ai été très surprise et contente du temps passé au siège de la compagnie Wella; l'équipe est très sympa et j'avais déjà rencontré certain(s)es d'entre eux à la semaine de la mode et ils avaient réalisé des merveilles sur mes cheveux, donc je me suis sentie tout de suite en confiance. Leur nouveau système s'appelle « l'Energycode mapping » on pourrait dire une sorte de carte mentale de votre chevelure. Ce système vous permet d'entrer des détails concernant vos cheveux, de répondre à quelques questions et le tout vous donne une liste de produits qui correspondent à votre type de cheveux.
Par exemple, en ce qui me concerne, ils sont sans problème à la racine mais plus on va vers les pointes et plus ils sont abimés. Pourquoi? tout simplement parce que ma chevelure est longue et lourde. Vivre dans la ville n'aide pas et je dois colorer mes cheveux plus souvent à cause de la pollution entre autres choses.
Etant donné la quantité de produits que j'utilise mon cuir chevelu est irrité et l'équipe m'a donc conseillé cet étonnant produit efficace pour une peau sèche.
Comme je l'ai mentionné dans mon dernier article sur le printemps, l'odeur d'un produit est très importante pour moi et je vais être honnête à 100%, le parfum du shampooing « System Professional » est le meilleur de tous les shampooings que j'ai utilisé jusqu'à présent. Comme moi vous avez sans doute testé le parfum noix de coco, typique des marques classiques, le parfum cerise (d'accord, je n'ai pas utilisé celui là depuis mes dix ans environ) vous vous souvenez d'où je viens n'est-ce pas ?? celui-ci est un parfum de salon professionnel. Aussi quand je sors de ma douche j'ai le sentiment d'avoir bénéficié d'un traitement complet sur mes cheveux. D'accord, d'accord, c'est un peu comme la cuillère dans le pot de Nutella!
Donc je fais le shampooing, applique l'après shampoing et le produit « Balance Notion » une lotion hydratante instantanée pour le cuir chevelu. J'utilise aussi « L'alpha Energy » qui lui aussi renforce le cuir chevelu, répare les cheveux abimés et je boucle le tout en utilisant « The Elastic Force » un sérum assurant brillance et réactivité. Ma chevelure avait besoin de l'hydratation fournie par ces produits correspondants à mon type de cheveux. Cela m'a pris du temps pour les sécher car ceux-ci retenaient toute l'eau en surplus à mes besoins en hydratation.
Mes cheveux maintenant sont vigoureux, sains, gonflants et sentent si bons! que demander de plus?
Nous les filles, nous dépensons parfois pas mal d'argent en crème etc. pour le visage mais pourquoi oublions-nous notre chevelure? nos cheveux sont une partie vivante de notre corps autant que les ongles et on connait les bienfaits d'une bonne manucure. Je suis contente d'avoir retenu cette leçon de toute l'équipe.
Mes cheveux sont vivants et transformés.
Je terminerai par une petite citation de Maria Castan, scientifique à « System Professional »
« Une chevelure bénéficiant des degrés d'énergie appropriés réagit sans problème à tout style de coiffure, elle brille et se brosse avec facilité. elle n'est ni fatiguée, ni lourde or terne, elle est vivante avec cette vitalité propre à la jeunesse. »