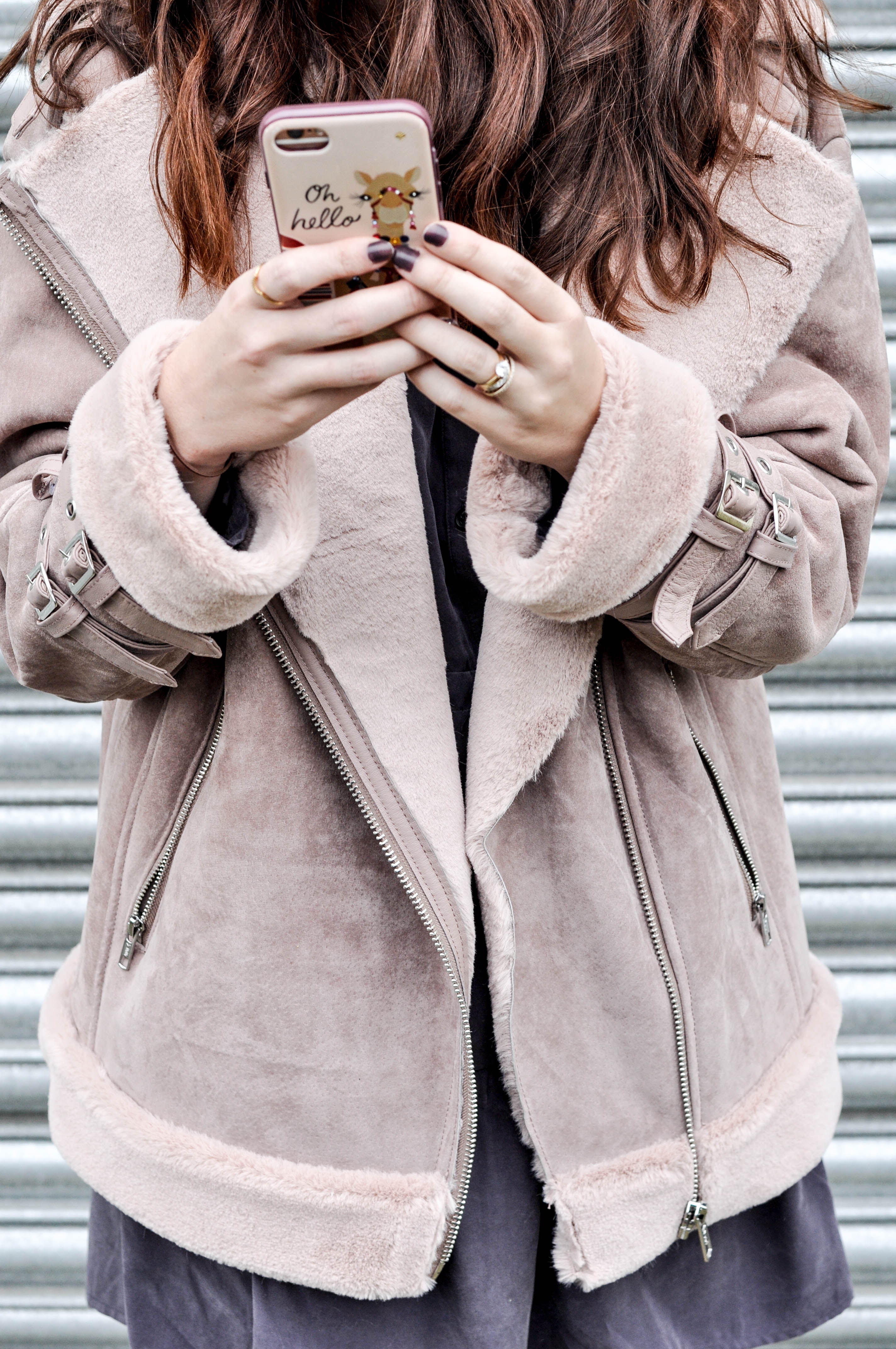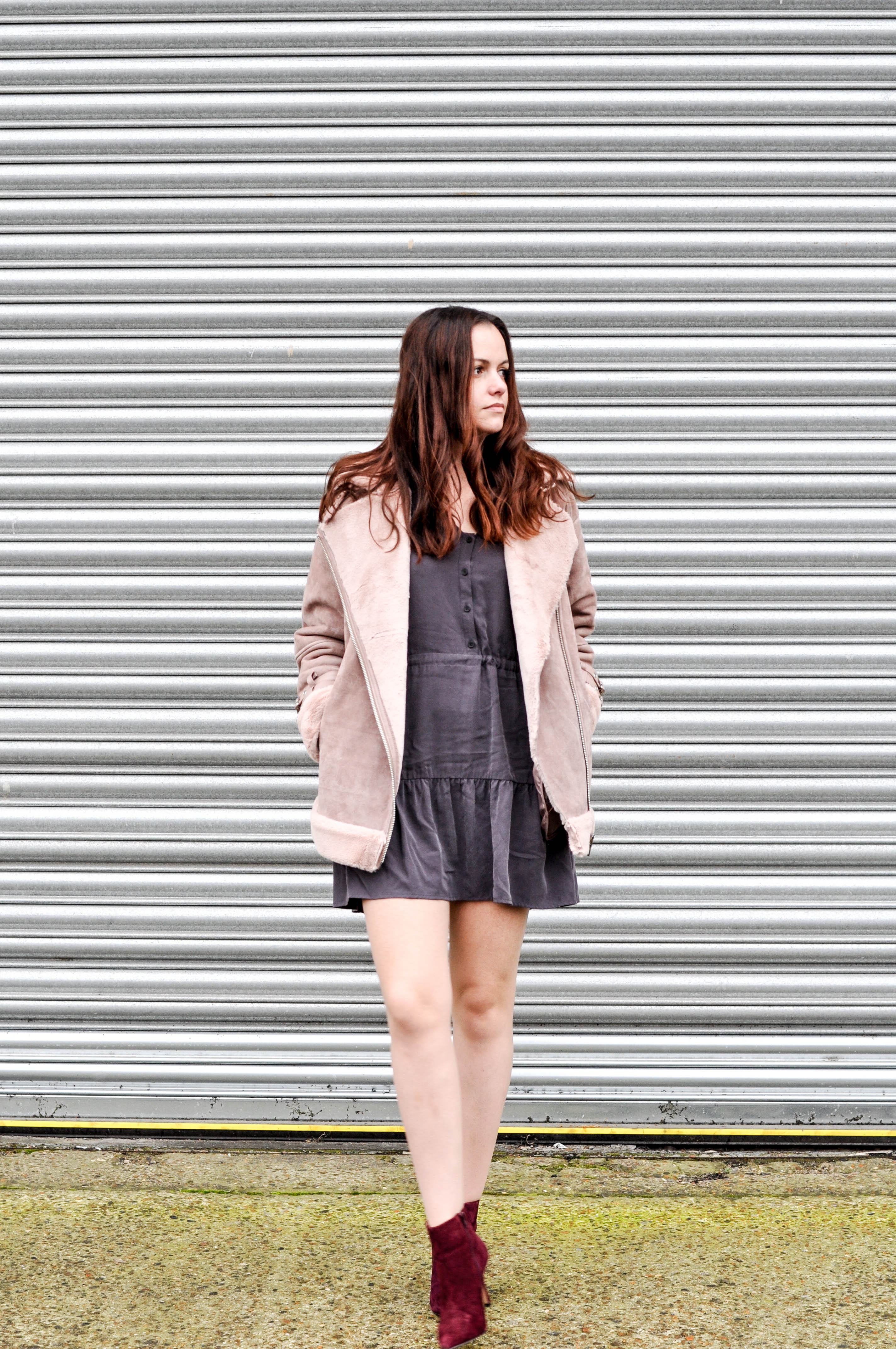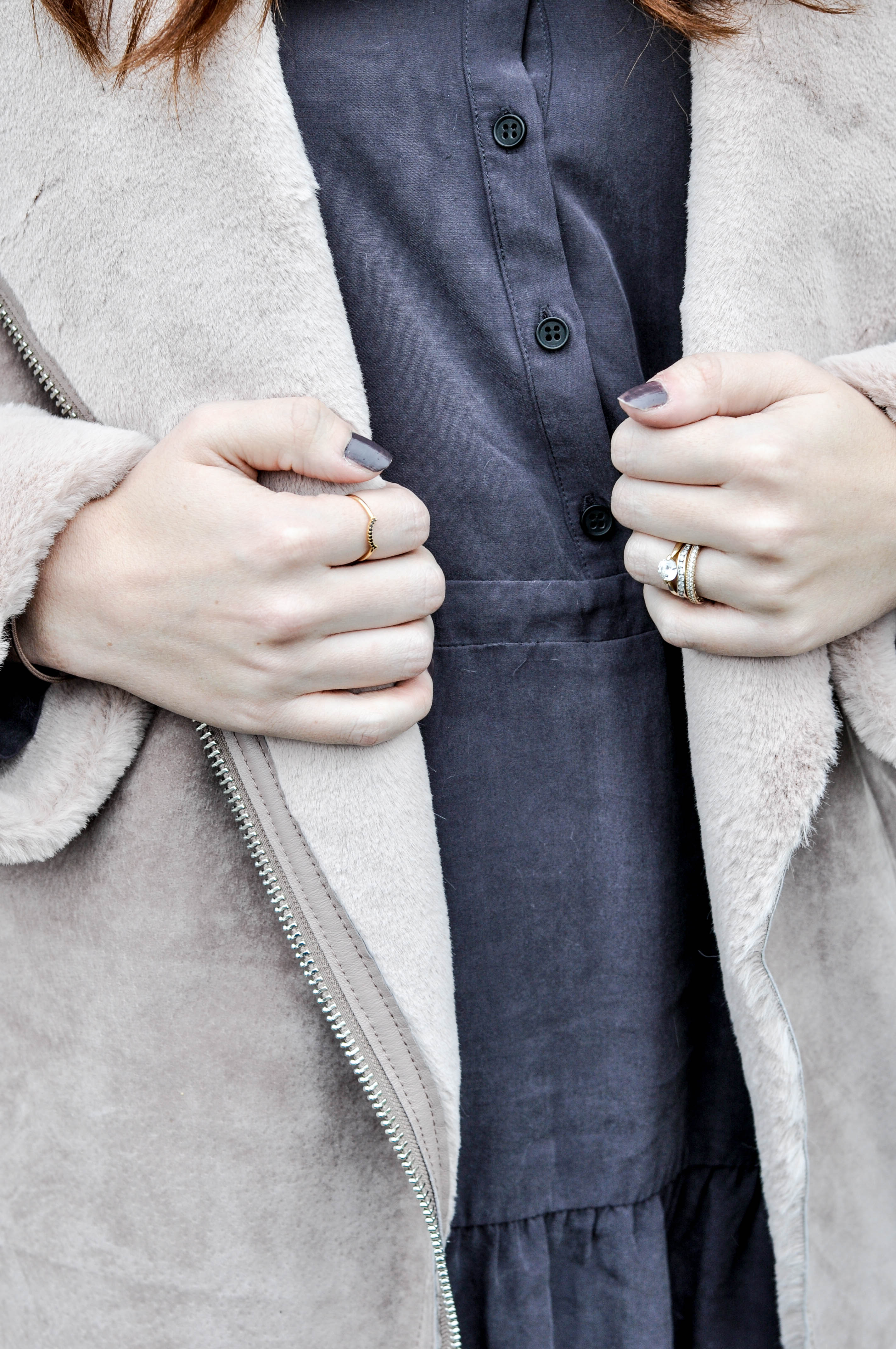 Hello everyone, I love a good pink outfit especially this jacket it's so versatile I wear it with everything, jeans and chunky knits but with a cute dress it really just spices the chic girly look a bit. The aviator jackets are popular at the moment and they really do look so manly and to be honest are actually quite heavy but god I love mine so much it's sooooo warm and the colour is by far my favourite. I bought this dress at the Ashford Designer outlet where we live and got it for £40 at All Saints (sadly can't find the right link for you but I have linked a similar style underneath).
The shoes are old Jasper C from Debenhams and are soooo comfy for heels.
Hope you like the little mid week look!
xo S.