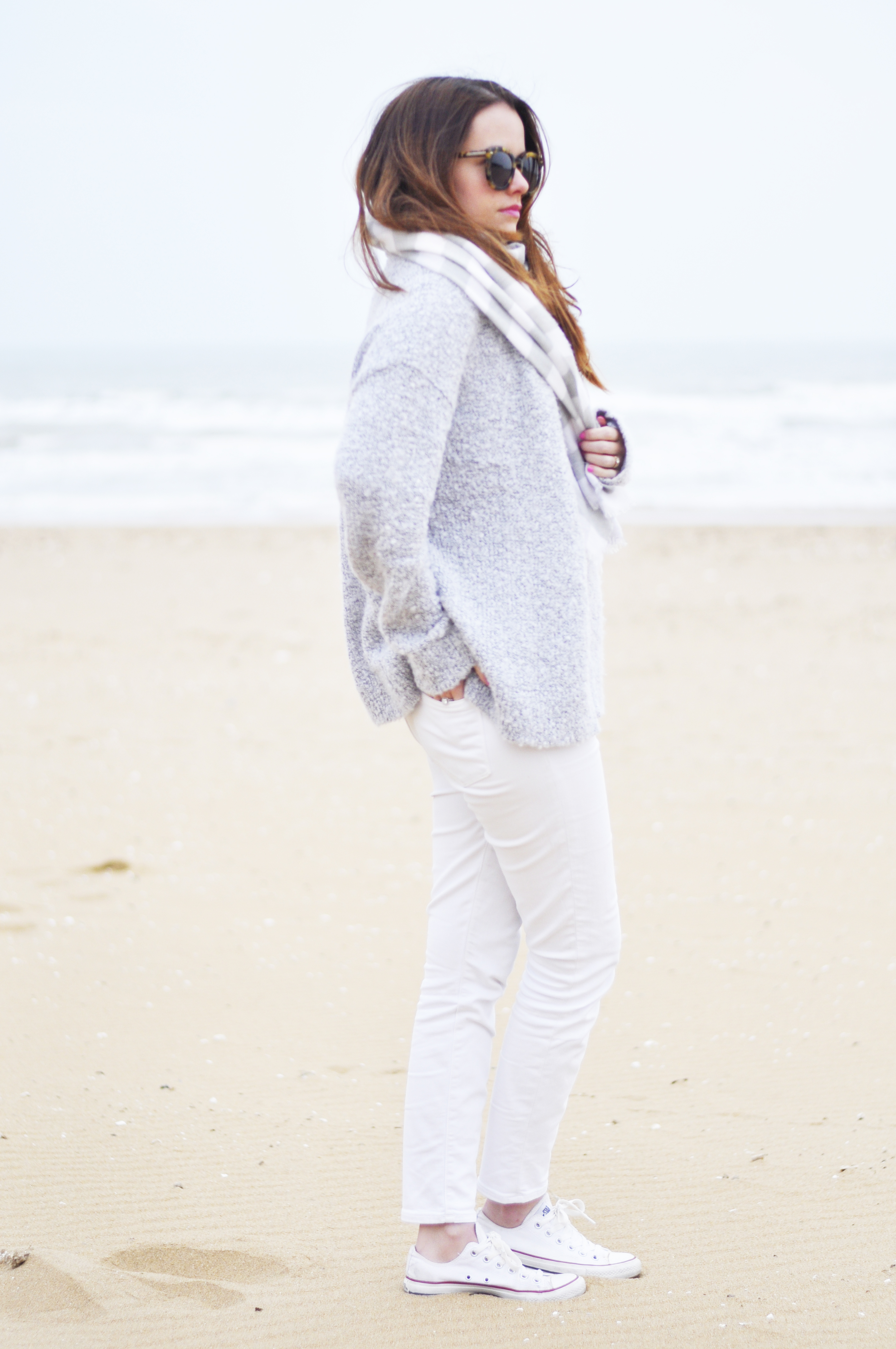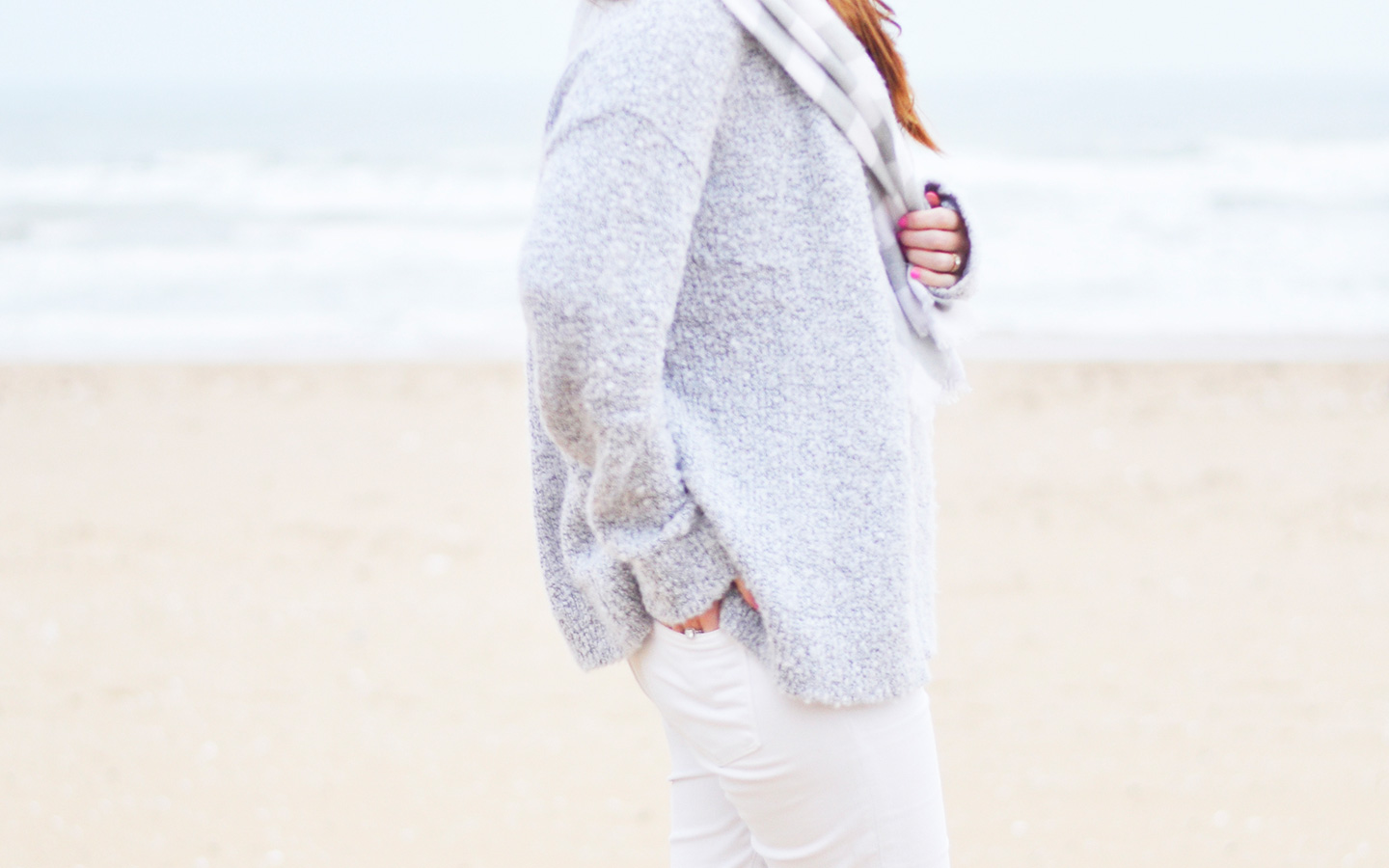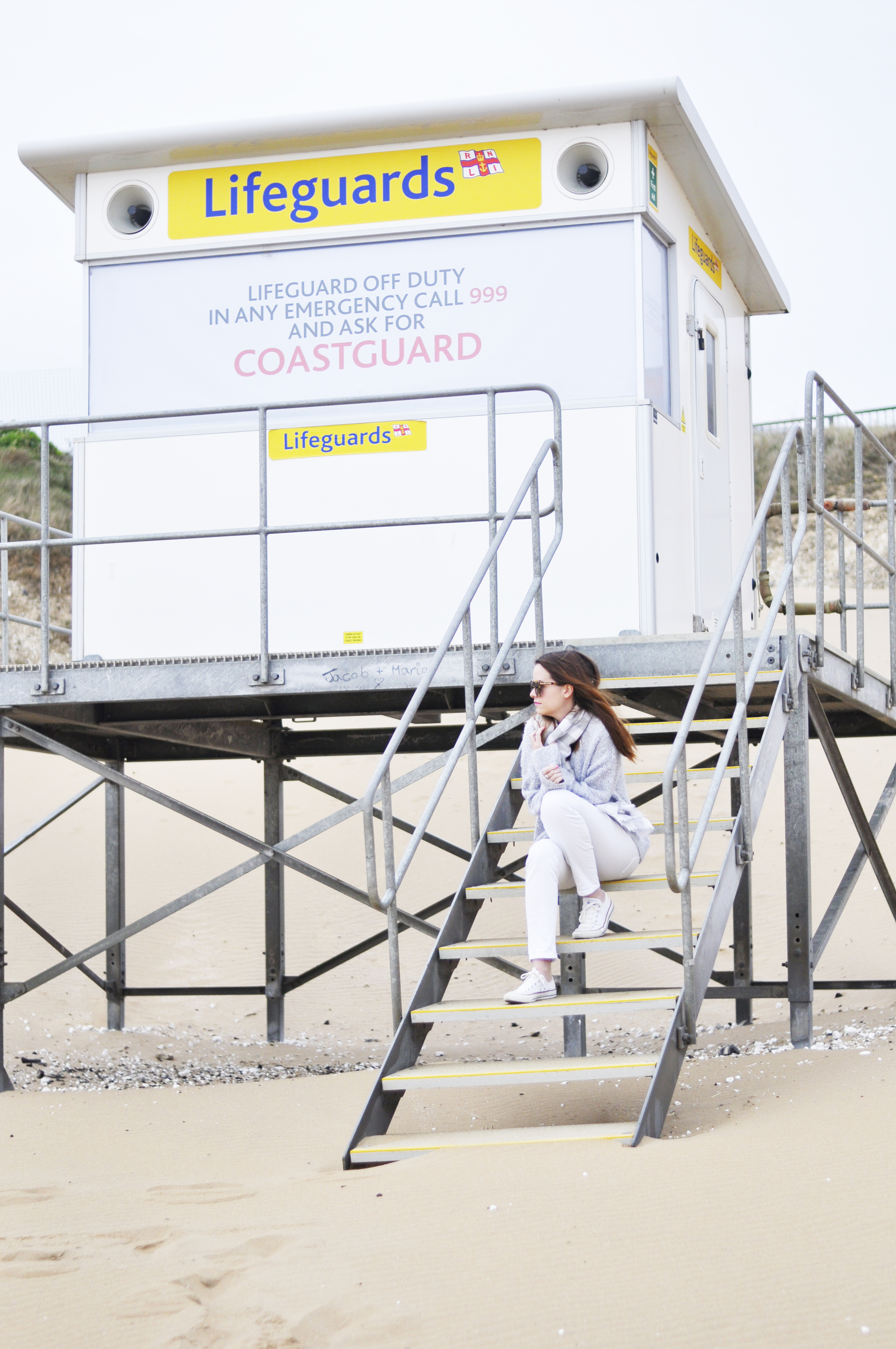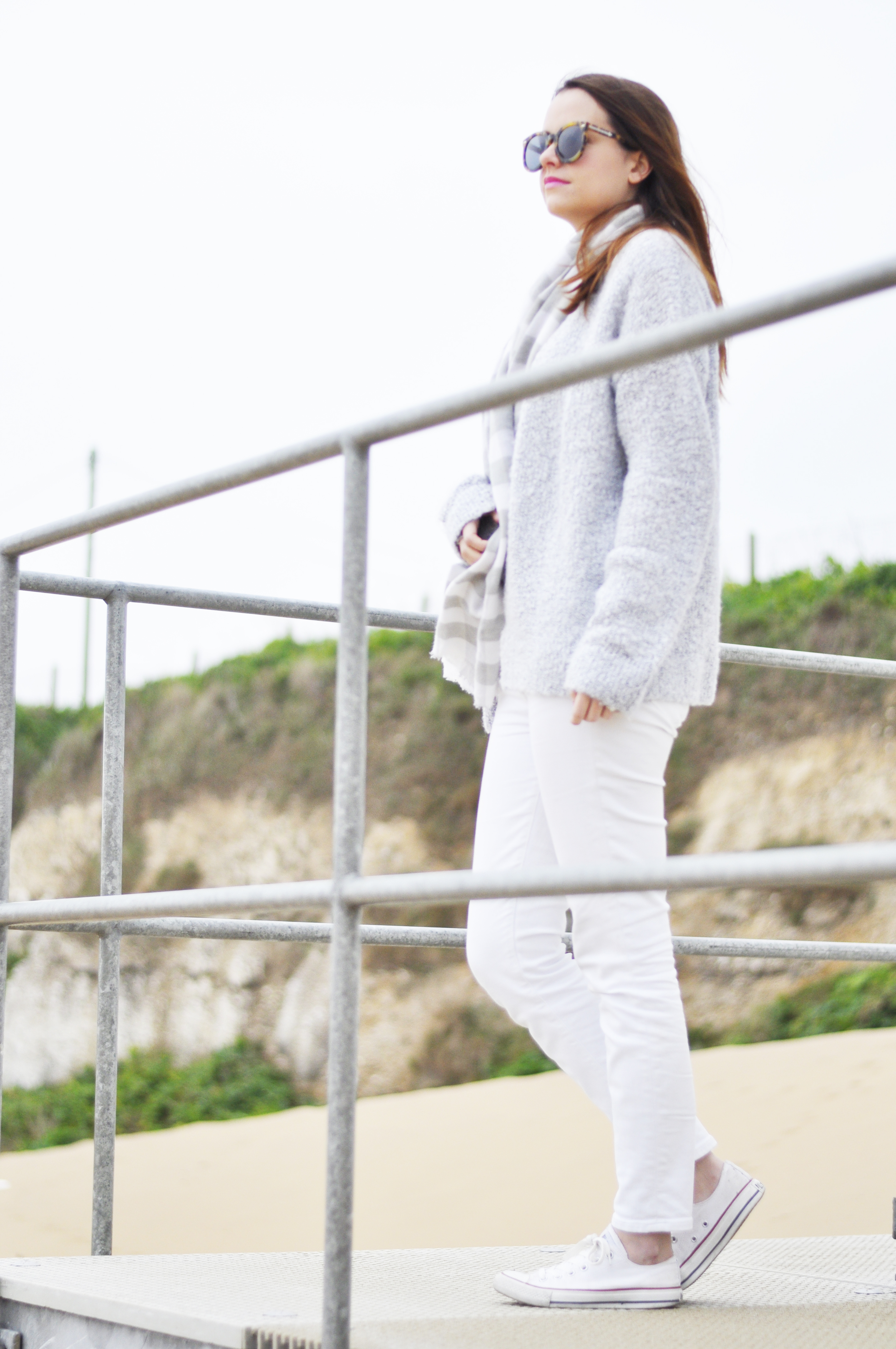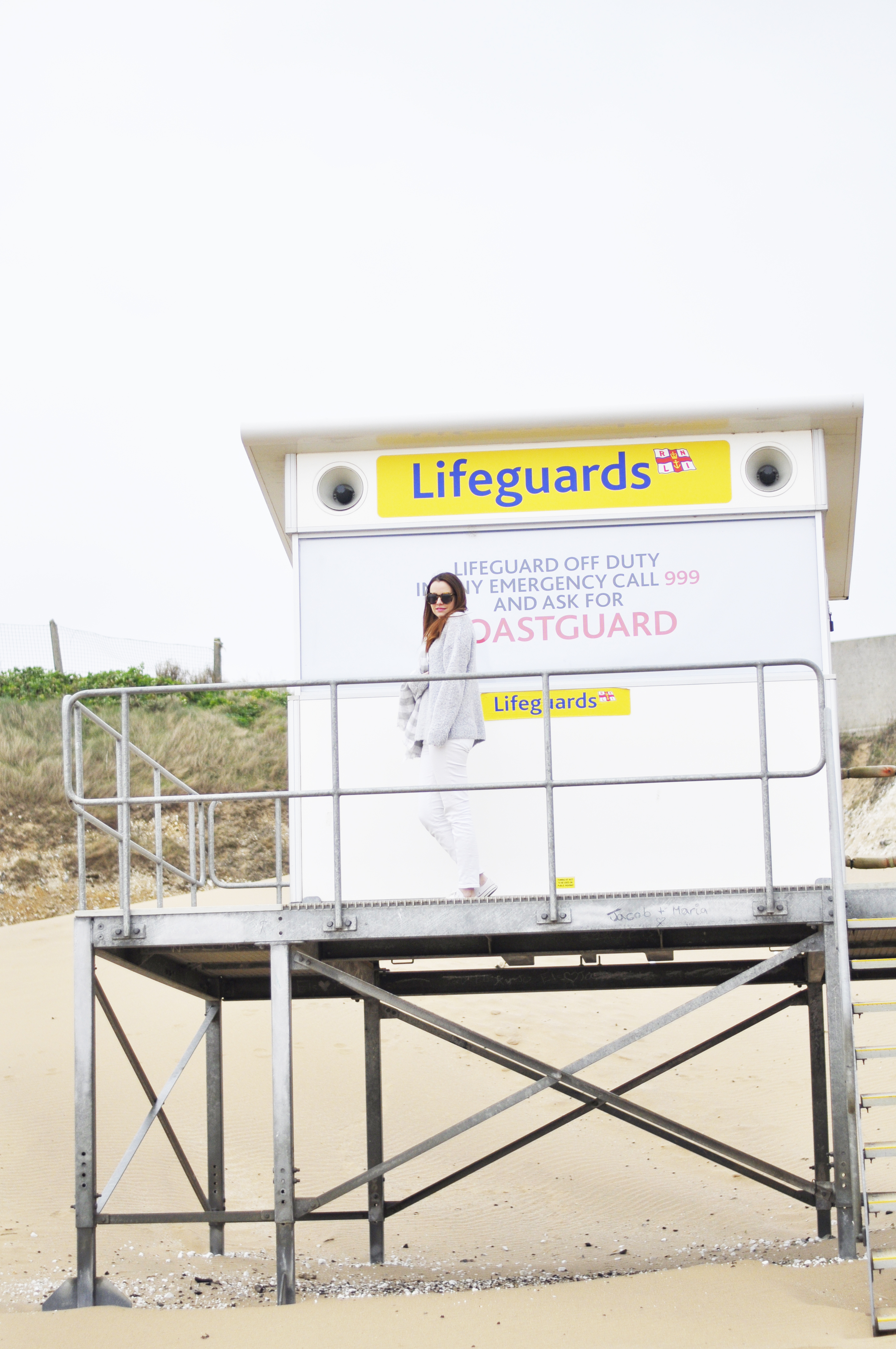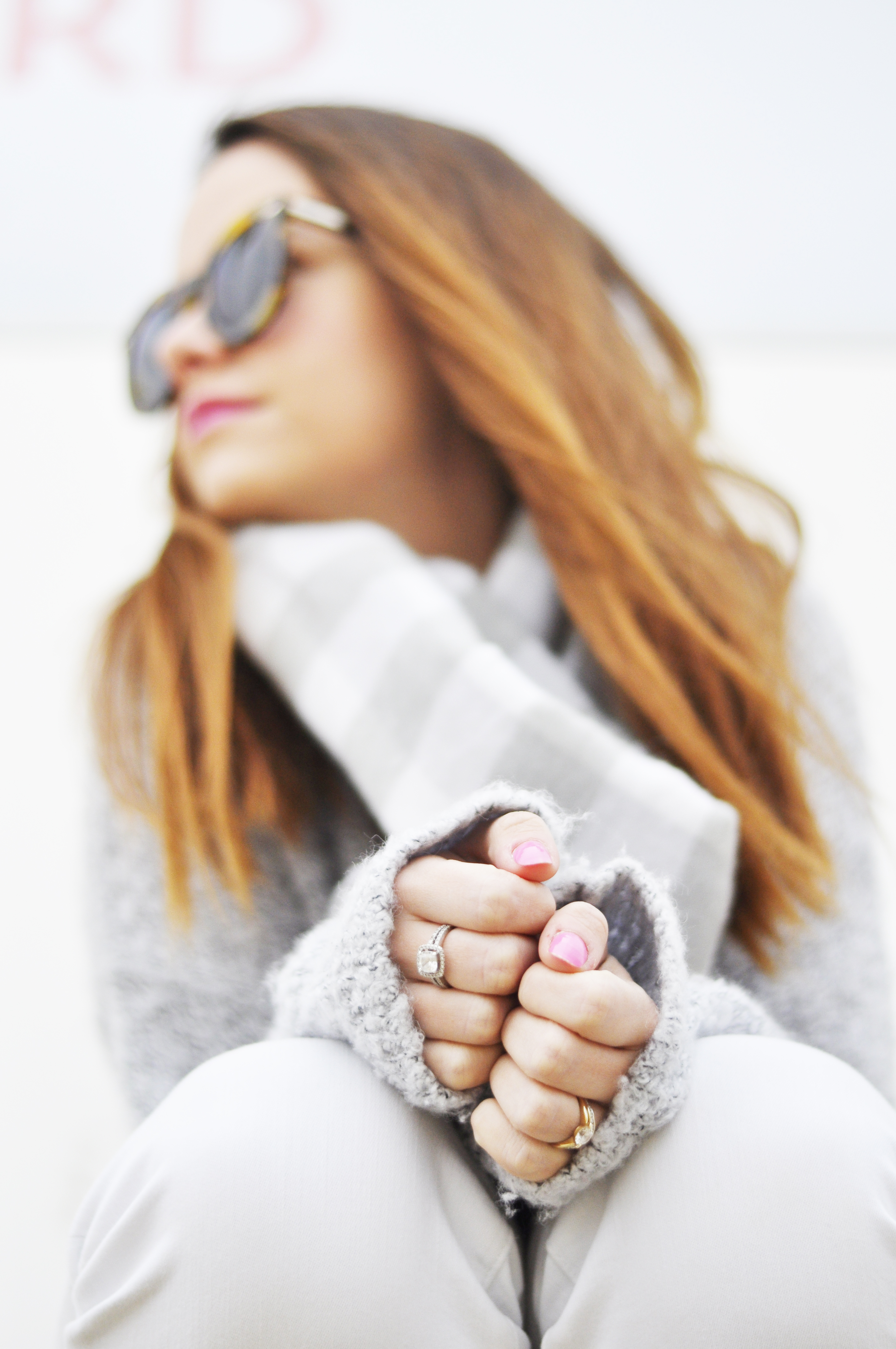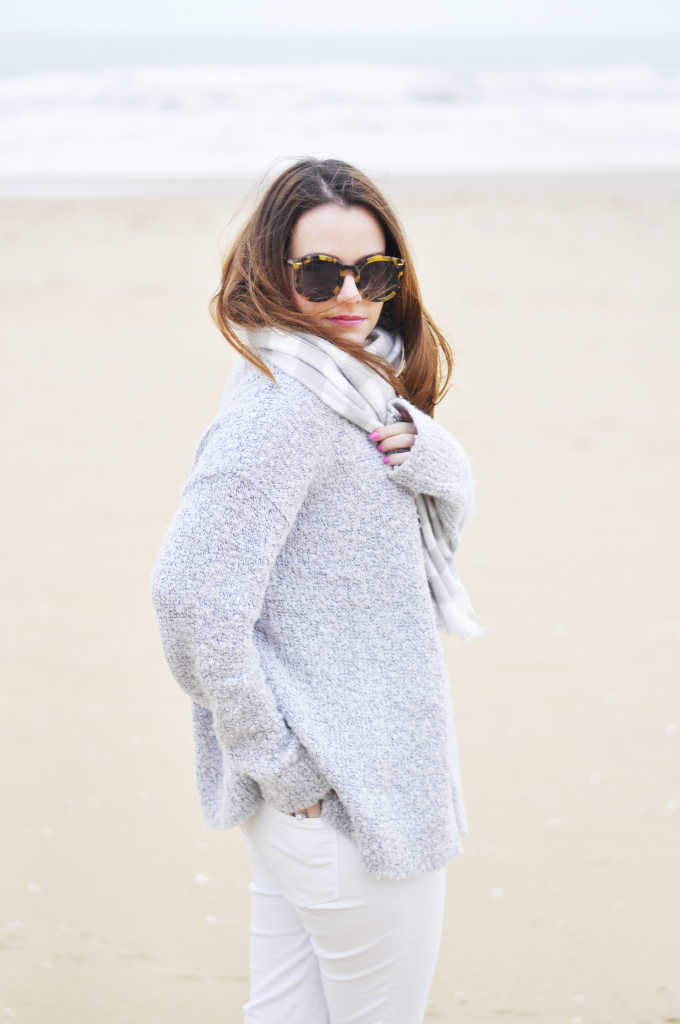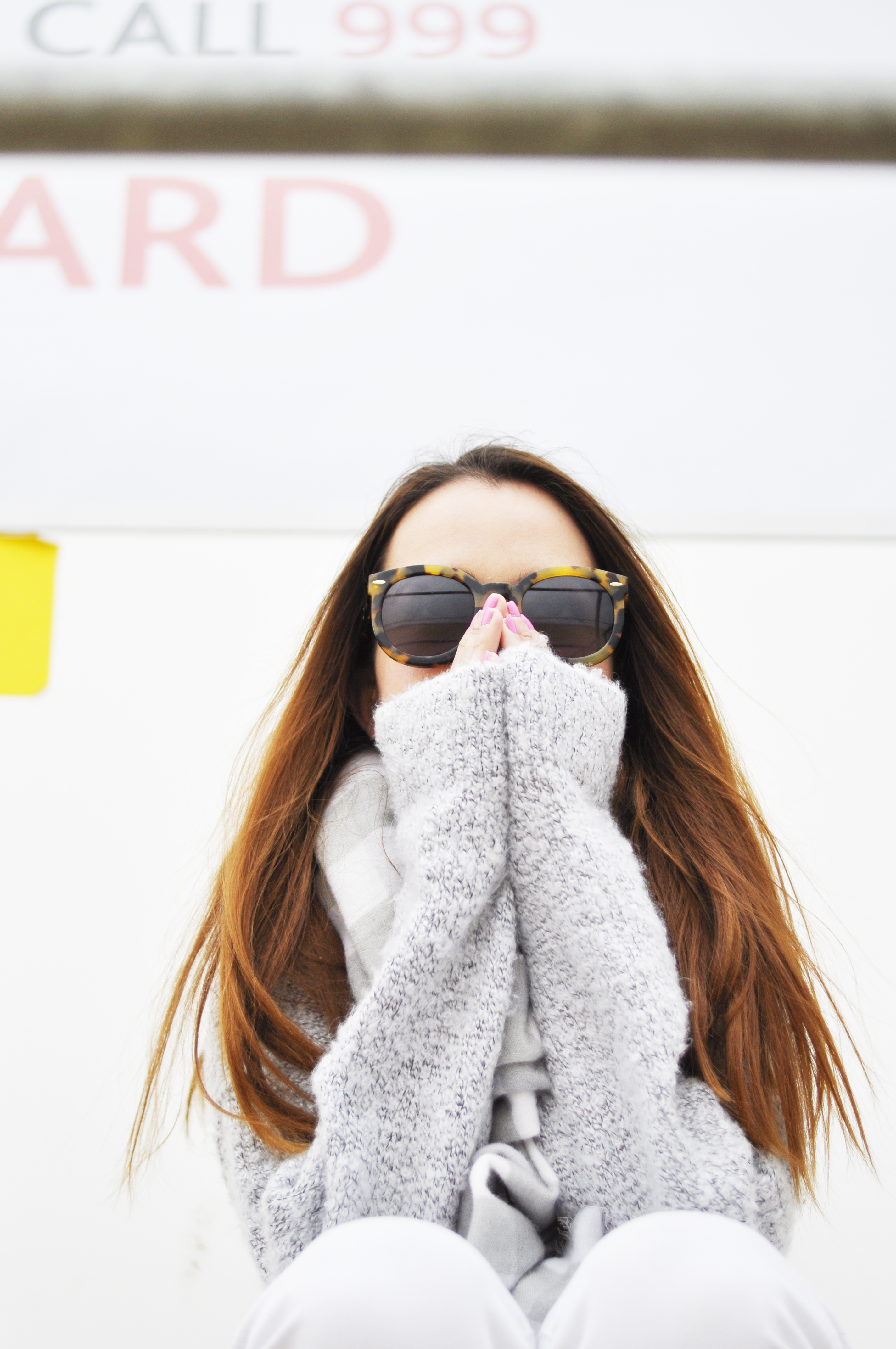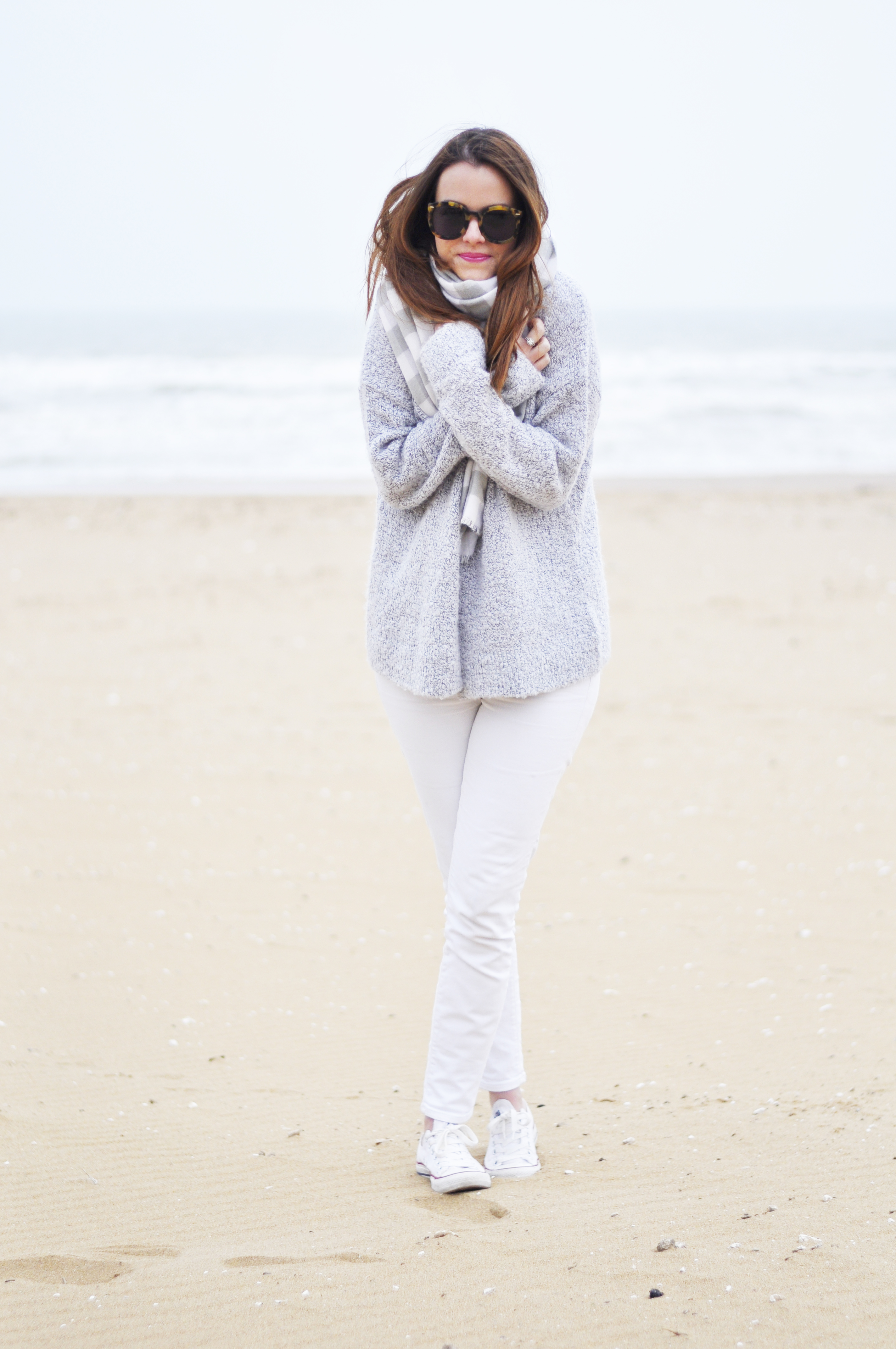 Hello guys, hope you had a nice weekend, we went to Lewis' family for mothers day and spent some time on the beach it was lovely (but freezing) I did not have time to post anything yesterday, I have a lovely friend in town and we are exploring the city deeper! I love shooting in London it's fun but sometimes I wish I could shoot on the beach everyday, the sand in the toes and the horizon is amazing.
It was such a grey day so I thought I would wear a grey and white look for a cloudy day! My white denim is my go to pair for summers and winters it goes with everything and anything I actually wear it so much it's not so white anymore … oops I wash it like crazy but still, I think I might need to buy a new one!!!!
It's been so grey for the last 4 days and rather cold and windy, I hate it I much preferred last week's sunny and warmer weather I WANT IT BACK!! We are preparing a little trip to Italy and a few days in Paris and maybe a week in France at my house! It's nice to think or warmer weather. I can't wait to book all of this and get ready for outfit packing and prepping! Expect to see more summery outfits on the blog!
Have a fab days guys!!
Converse
Karen Walker sunglasses
xo