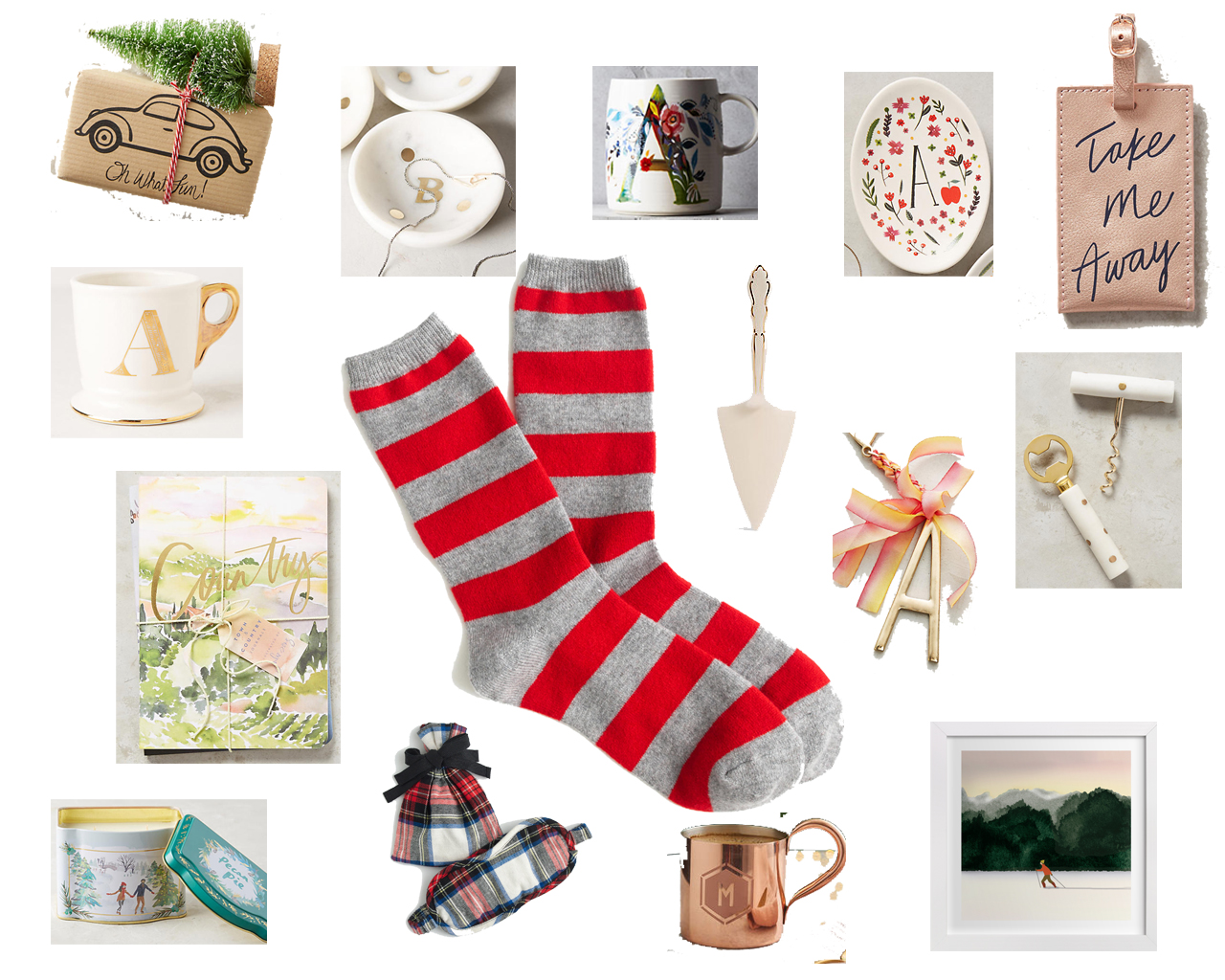 'Making a list, checking it twice, he's gonna find out who's naughty or nice… Santa Claus is coming to town'
Soap (with tree decoration)
Monogrammed floral soap dish
Here is a little gift guide for anything under £25 with links! You can find so many amazing little presents for friends, families or just for fun!
I would highly recommend going on Anthropologie which is where a lot of my gifts come from, Marks and Spencer, Boots, J Crew and Gap
xo S.
See you tomorrow for a 'his' guide!