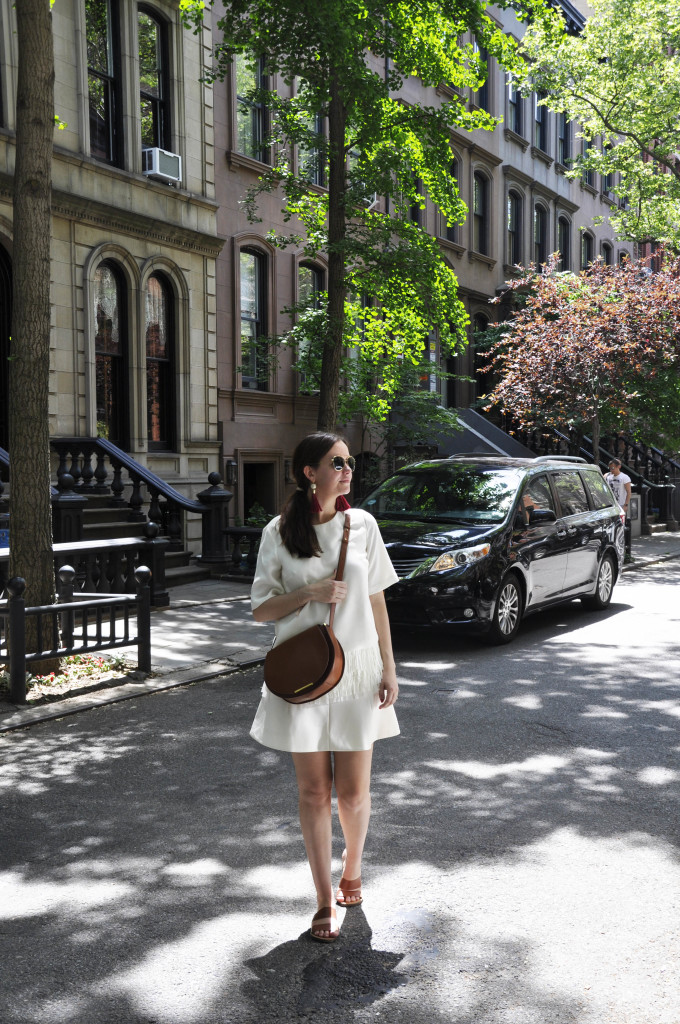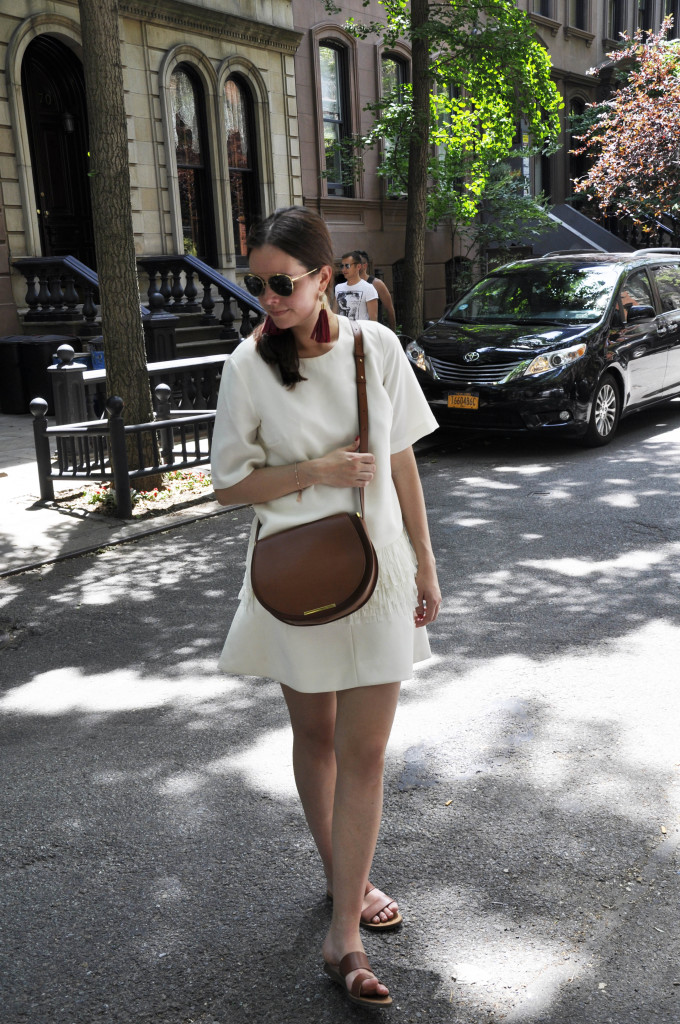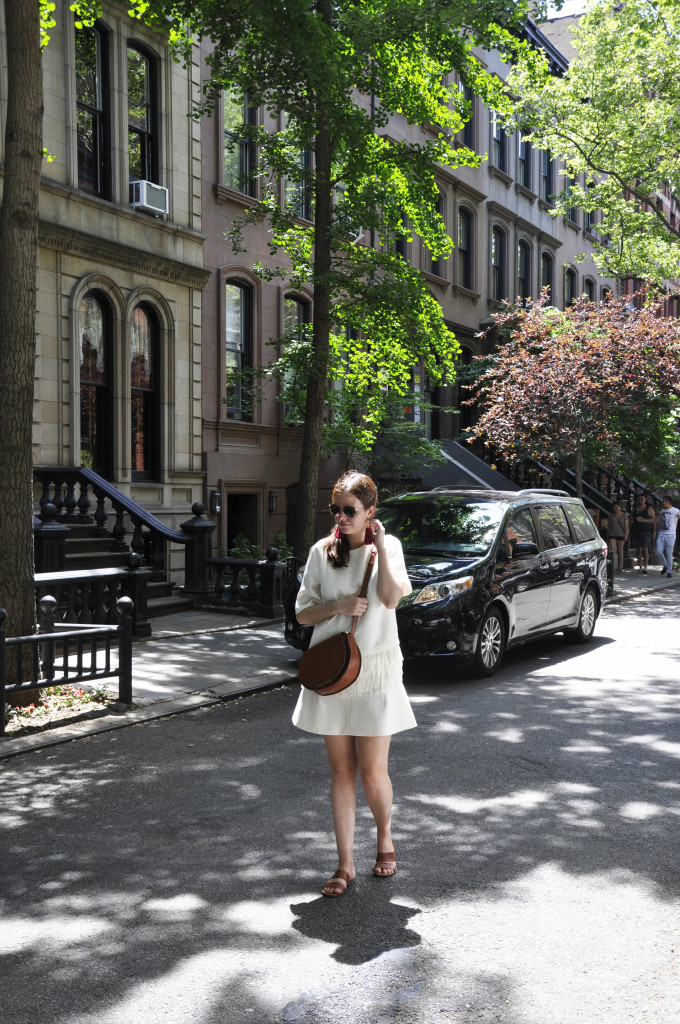 In a New York minute, we often end up at the exact same place when we walk around the village. Perry Street is one of my favourite street in that area, alright you are gonna say it's just because it's in Sex and the City and it's Carrie's apartment but no it's just such a beautiful street, the brownstone are stunning and I just love how peaceful it all feels even if you are in Manhattan you know. I think it's because I am going thought my US photos (like finally) but I am feeling super nostalgic, I always do in general when coming back from the US but this time was just very different, we had Liam and it was the first time he came to NYC at 4 months old (articles next week on flying a long haul flight with a baby and traveling with a baby).
We had an amazing time in NYC as usual, a little too crazy hot we reached 39 and honestly although we lived in heat in London this was ridiculous.
Anyway hope you like the white outfit, this top is from Banana Republic, skirt from J Crew, bag from Cuyana, shoes Next, Sunnies Bailey Nelson and earrings Mango.
xo S