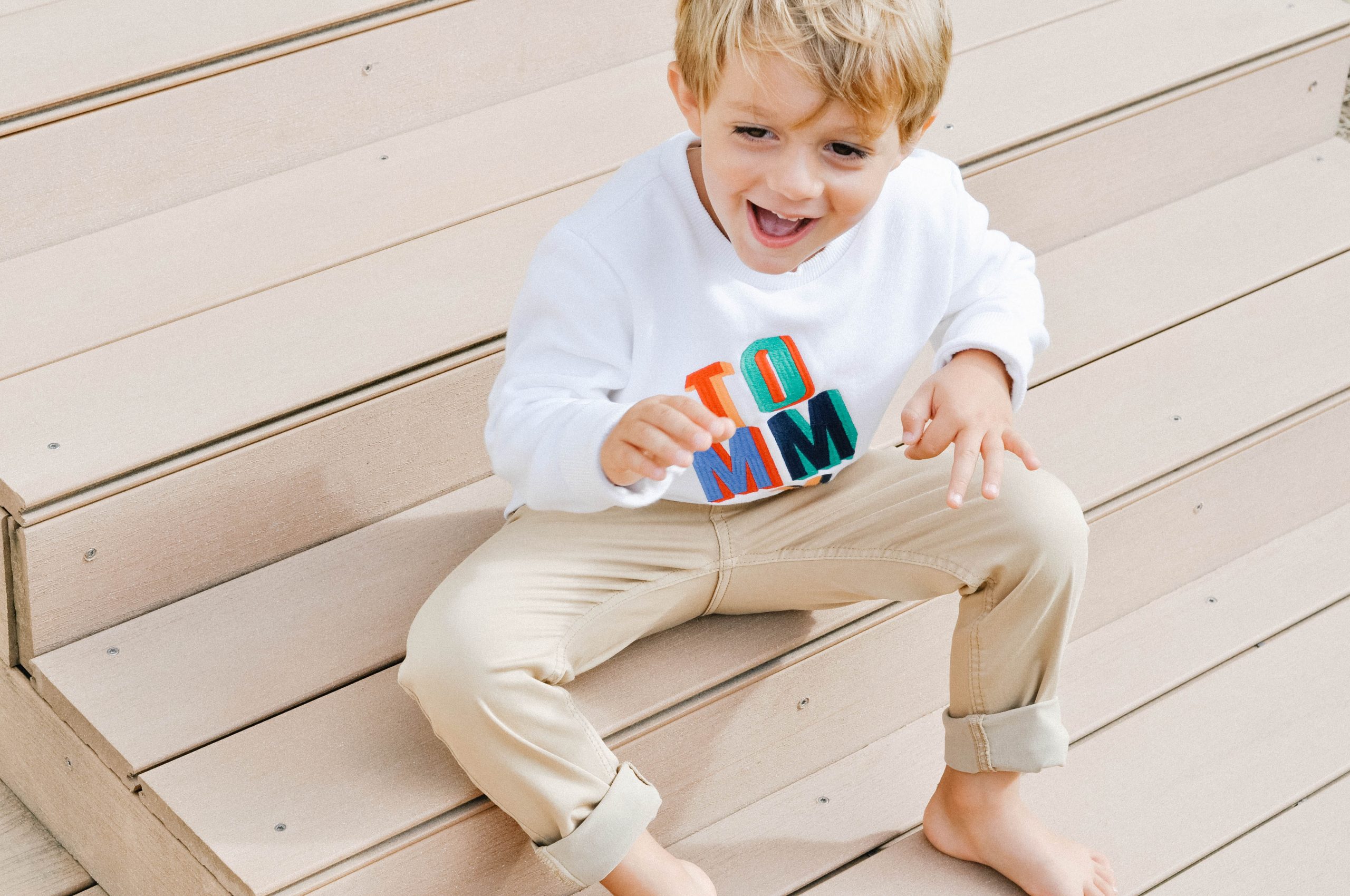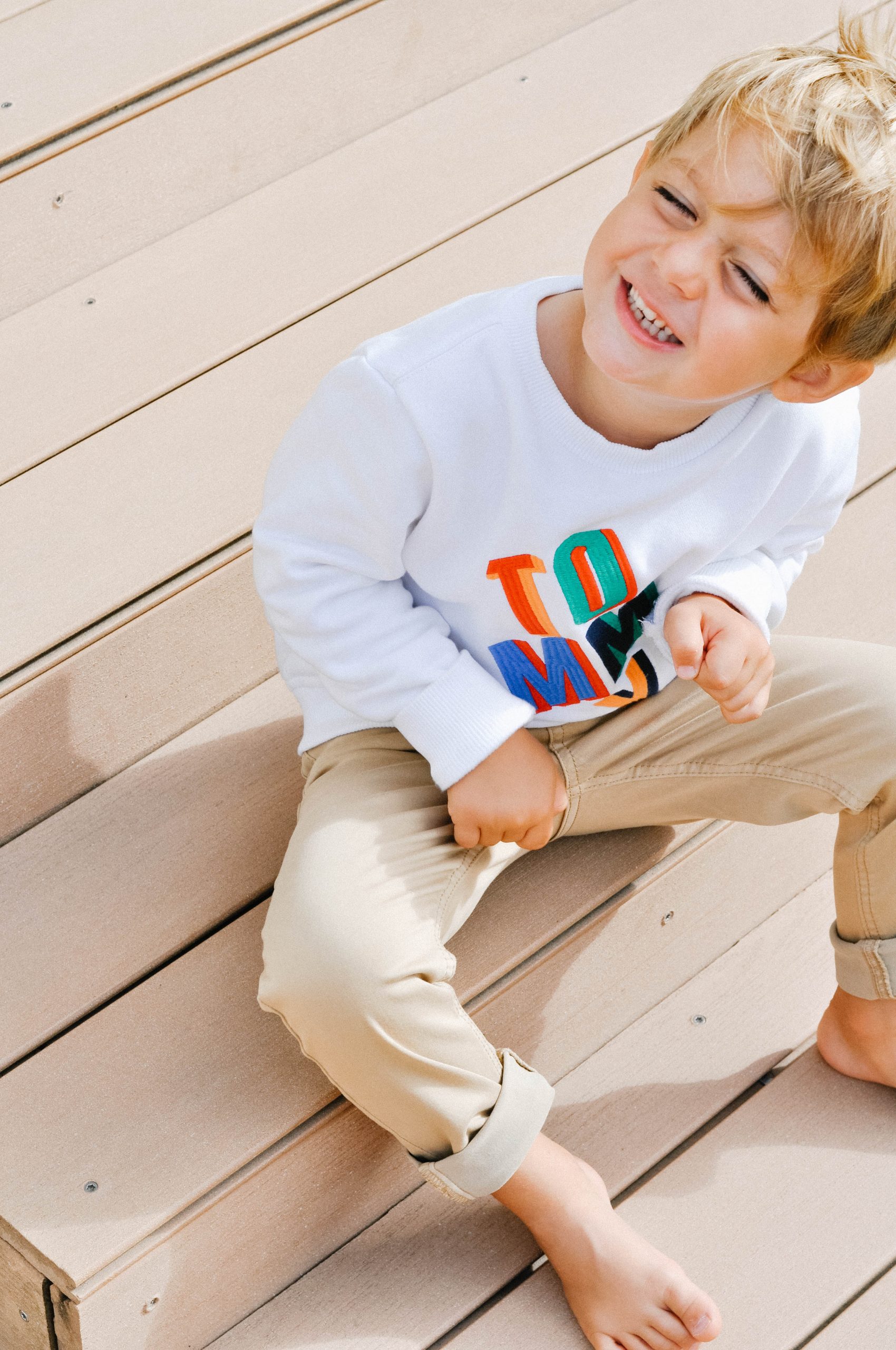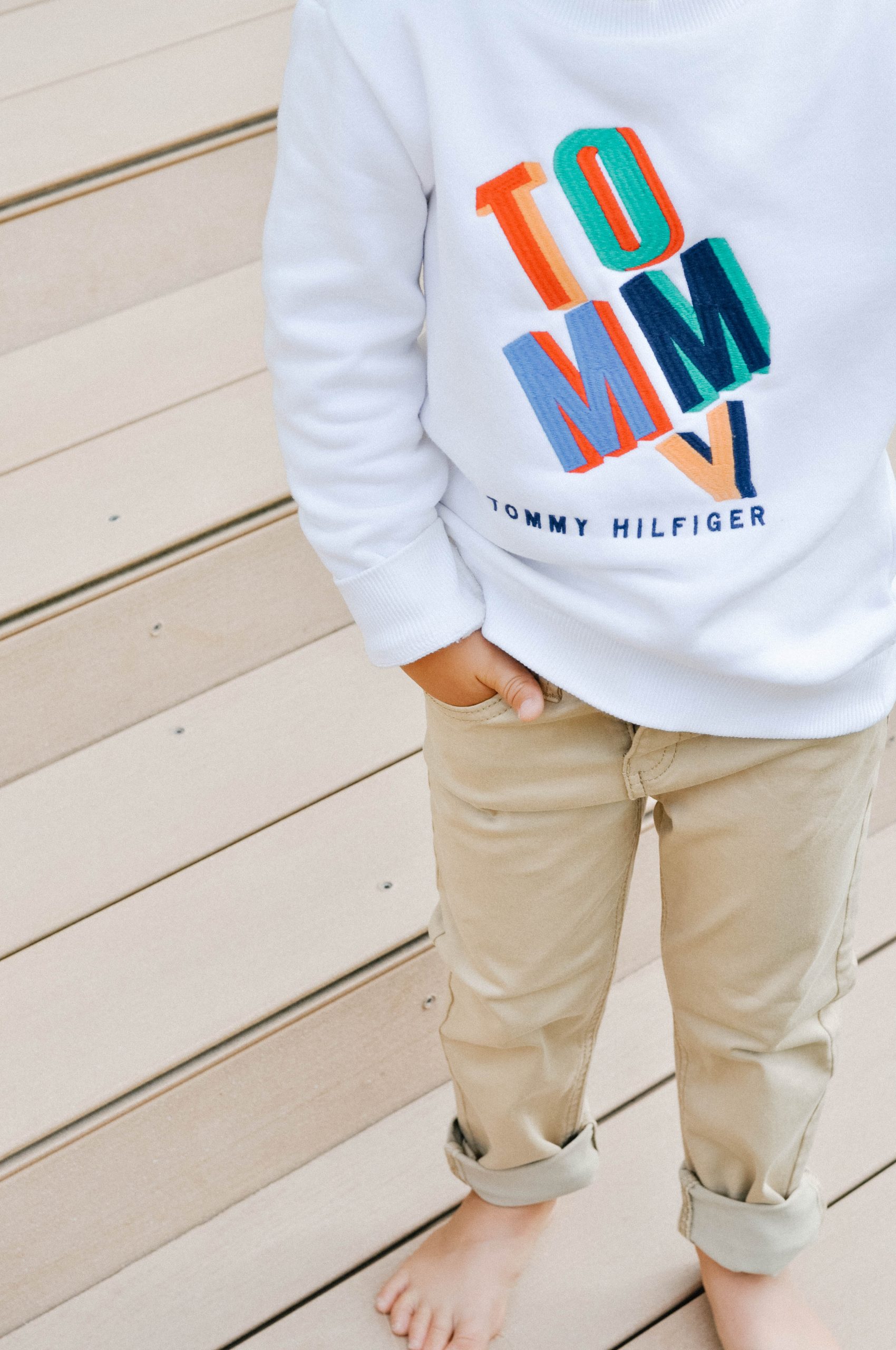 Is summer over? I hate this feeling and at the same time I love autumn so so much that I think towards the end of August I am so ready to make the jump and get ready for colder evenings. We had a wonderful time in France and could not be more grateful that we managed to go abroad and see my family. Going to France in the summer is a must for me, my friends usually manage to get some time to see us and I love seeing family. We live by the sea so it's extra fun in the summer too! This year we tried not to get out for dinner too much, one to avoid spending a ridiculous amount of money and two it was usually super packed! So we did one and the rest of the time we ate at home on the terrace or simply prepped dinner in a tub and went to eat in on the beach!
That evening we dressed up with Childrensalon.com and just rolled up the trousers so we could appreciate a little walk in the water after dinner … needless to say we ended up swimming before dinner the water was so nice! We then were quite happy to jump back into some comfy and beautiful clothes!
We are very lucky to work with some wonderful companies that treat us to some lovely pieces, Childrensalon.com has a wide range of brands and there is something for everyone!
You can find our Tommy Hilfiger sweatshirt over here, and the lovely Mayoral jeans in here.
Thanks to Childrensalon.com for this post,