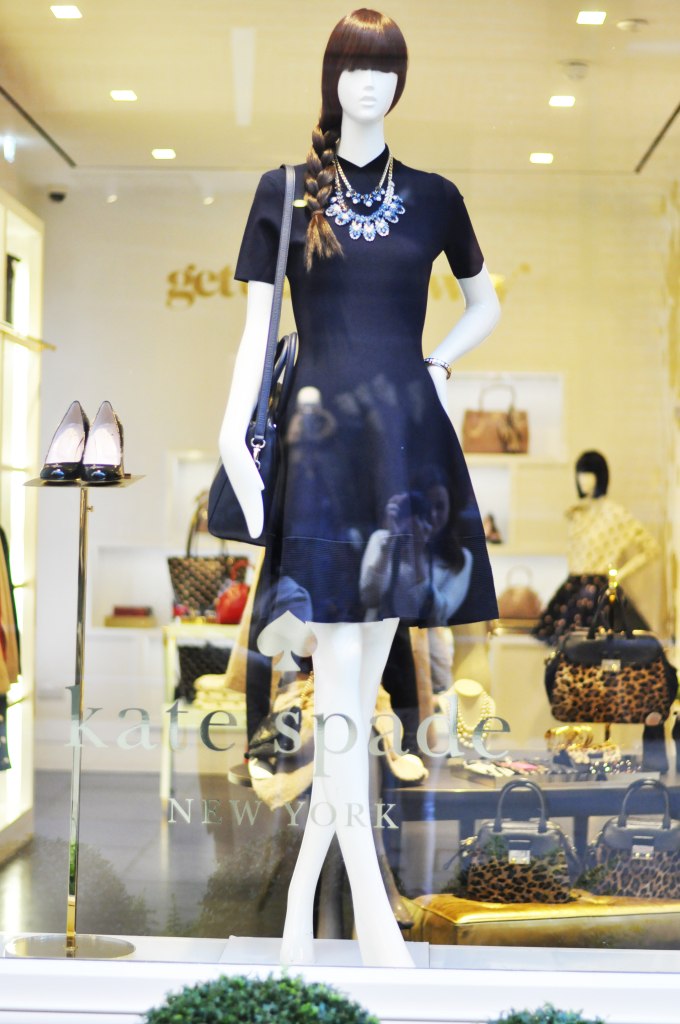 This month we were invited again for a fun little shoot to show you guys the new collection! This month the theme Kate Spade chose was Transatlantic, and it was perfect. Mostly navy and dark tones but hey it's cold out there and winter is coming so the darker the better. You know how much I love navy … The new book is out as well so I spent a little while flicking through to get inspired for the blog and let me tell you that everything pages was stored in my head (I let you imagine the amount of little things I have saved in the drawers of my brain fiouf)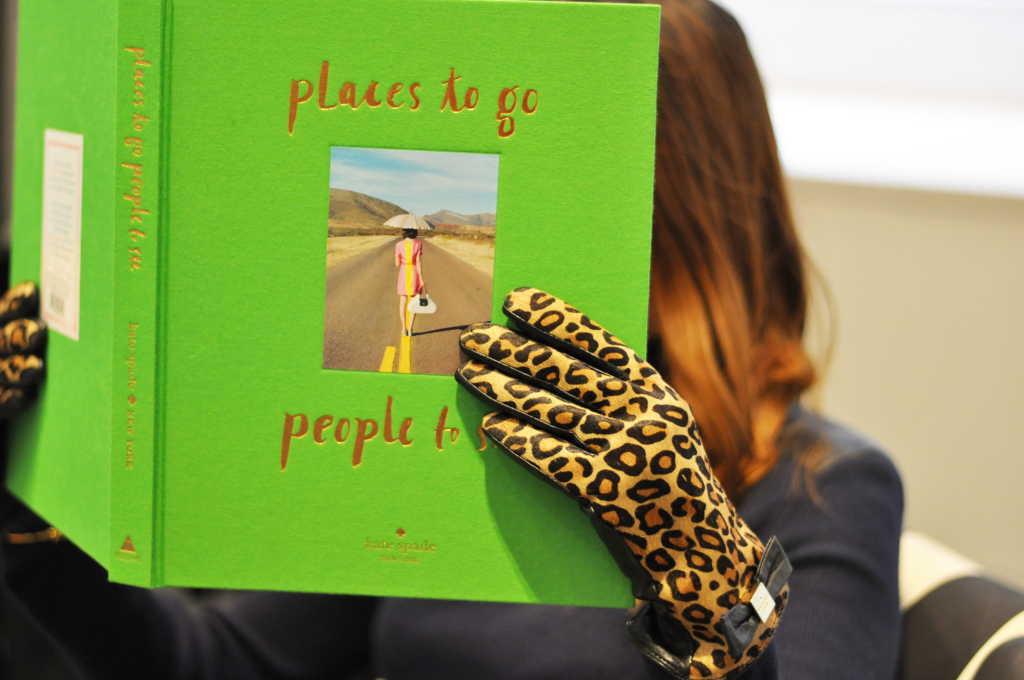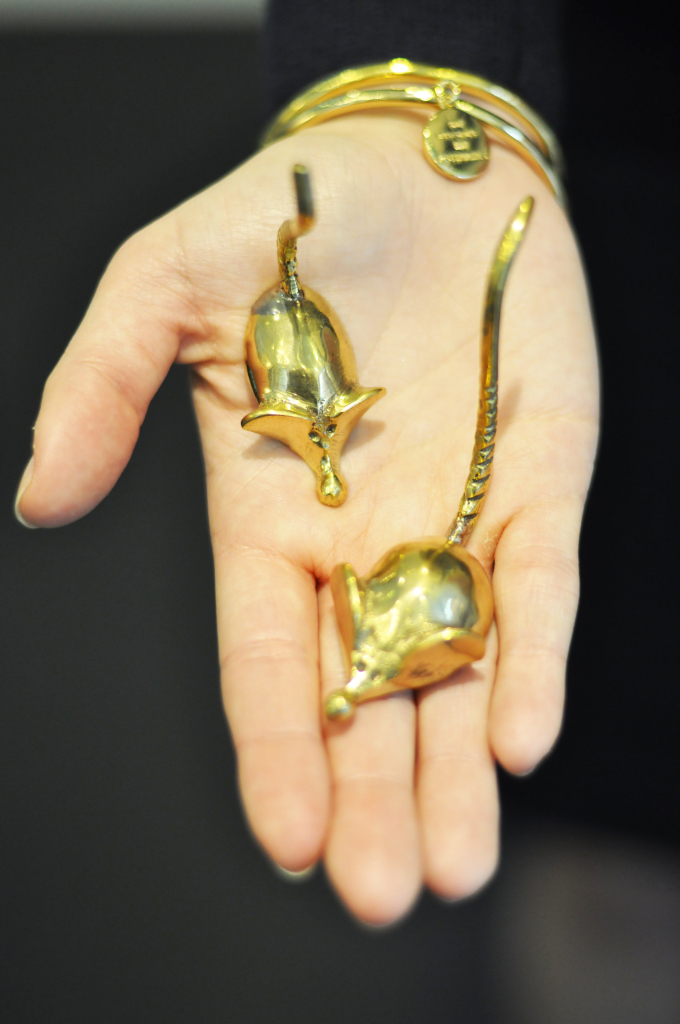 Those little beauty are part of the decor but I am crazy about them, they even have a little door painted at the bottom of the wall for them to go and sleep, seriously it's true! I am wearing a bangle with my star sign on it (Cancer) I have always loved every jewellery they have at the store but those ones are even a little bit more personalised. They all have a little personal quote at the back and mine said 'She imagines the possibilities' (so me). I was not sure what to wear for my outfit so many things pop into you head. We went for a navy look for me, quite casual, the type of outfit I would wear on day to day basis to run errands. It's casual and simple you may say but anyone can find and wear a knitted navy dress and then 'dress' it up 🙂 For fall leopard is quite popular, the brown shades of a cheetah will go with almost any neutrals or dark colours which will spurce up the look. Jump into some fabulous booties (with a touch of leather on them thank you very much) add your scarf and hat and you are ready for a long walk in the park.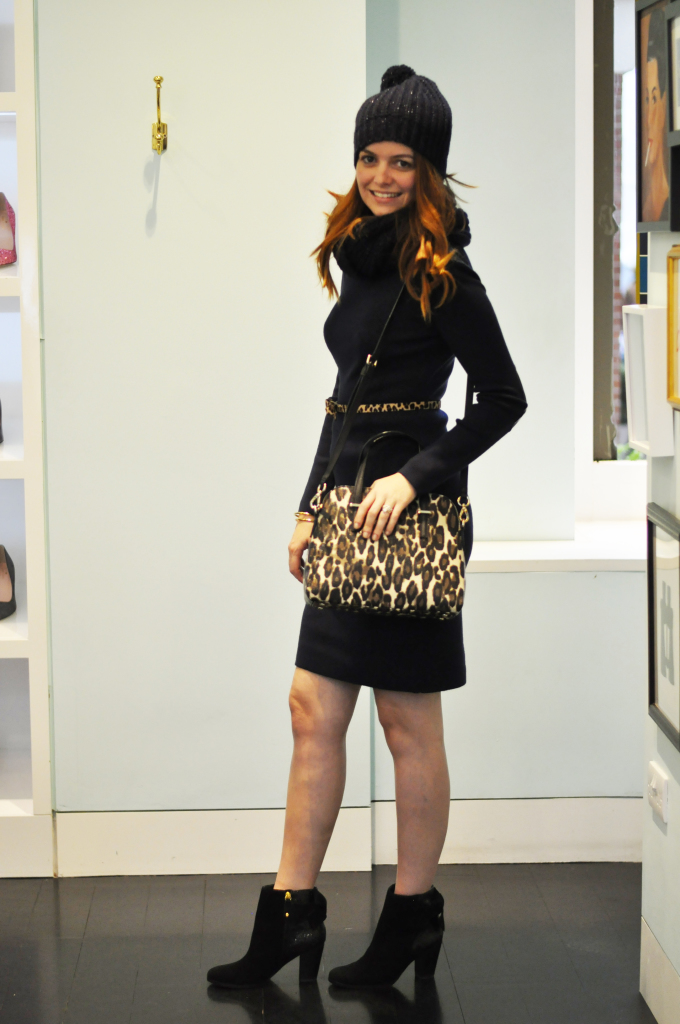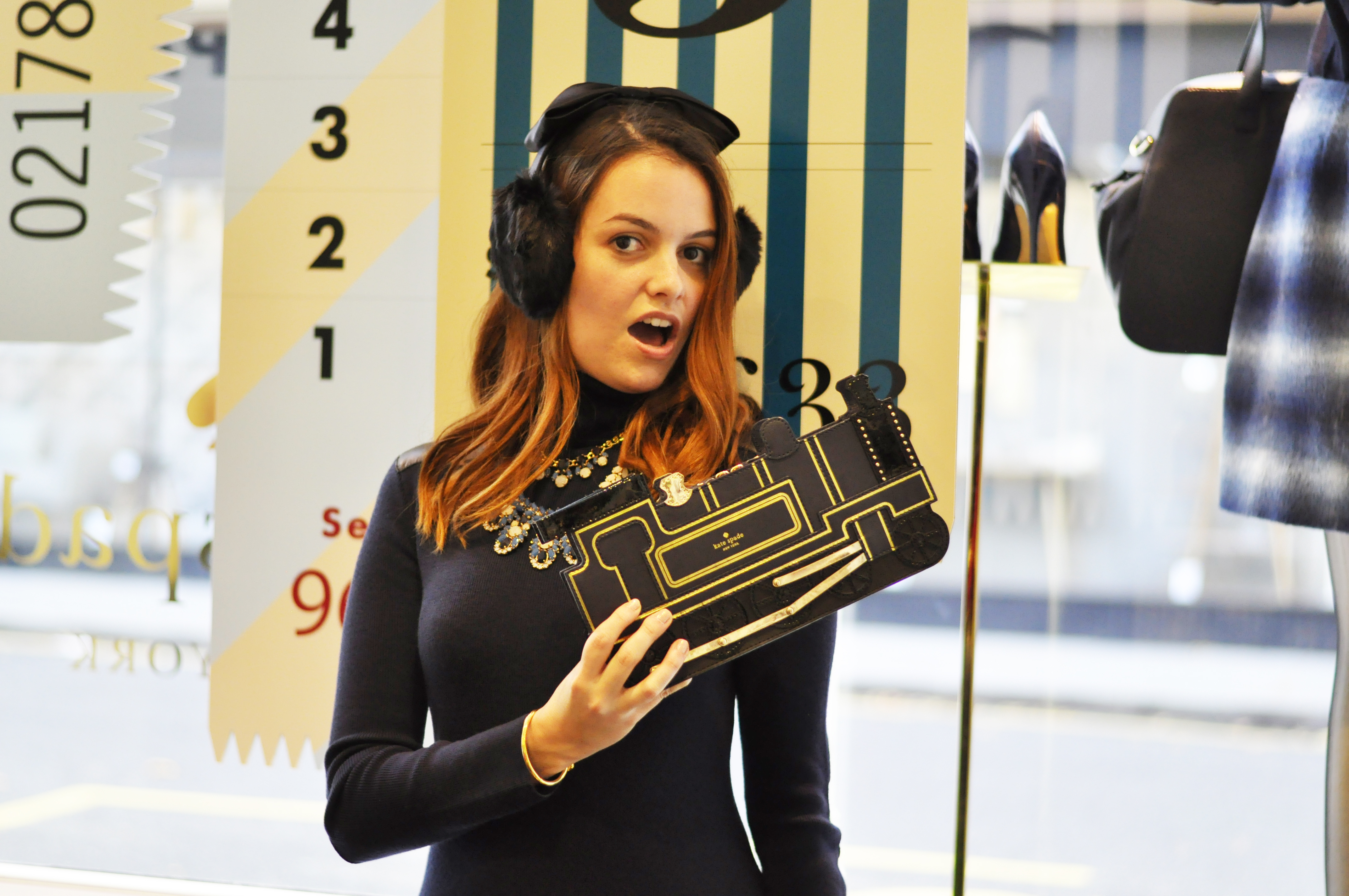 This outfit is definitely something I would take with me on a trip, it's easy to wear you can change the look a few times with jewellery and accessories and that clutch HELLO I LOVE YOU, it's amazing! My granddad used to love a good old train and would have adored that bag (my granddad was very much a Great Gatsby kinda man) pop the earmuff for the cold mornings and you are set and ready to board on the transatlantic express train! Departure 7pm …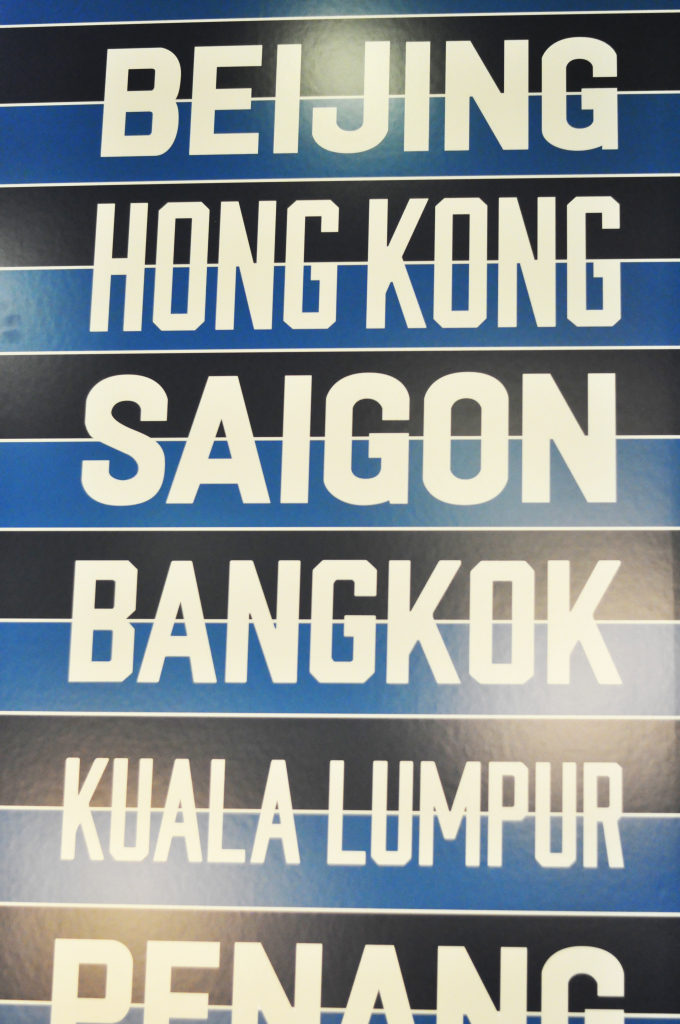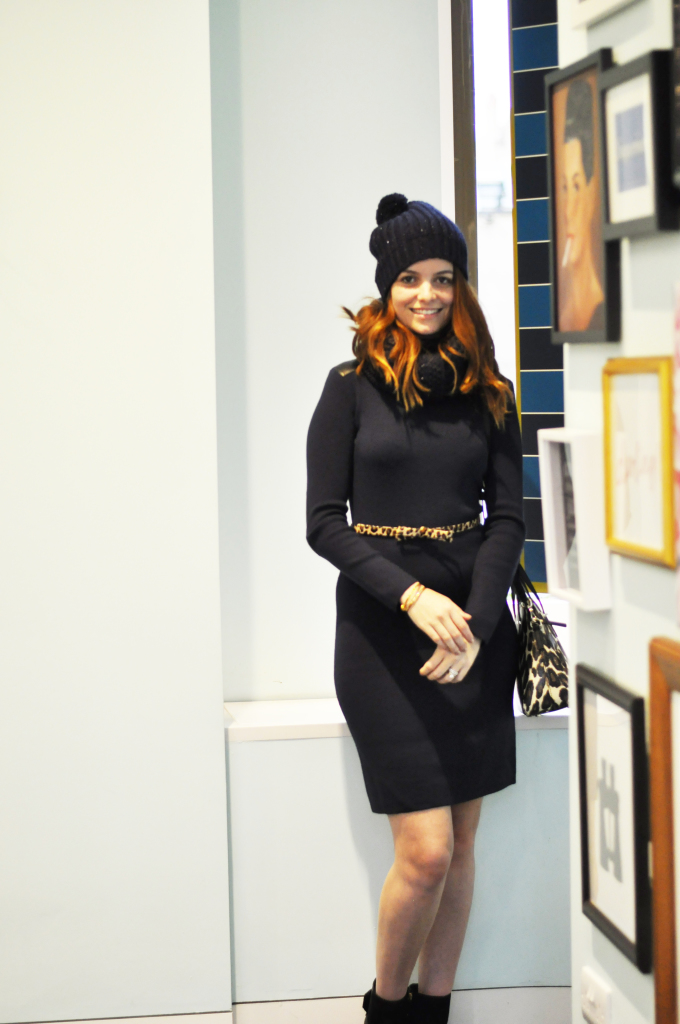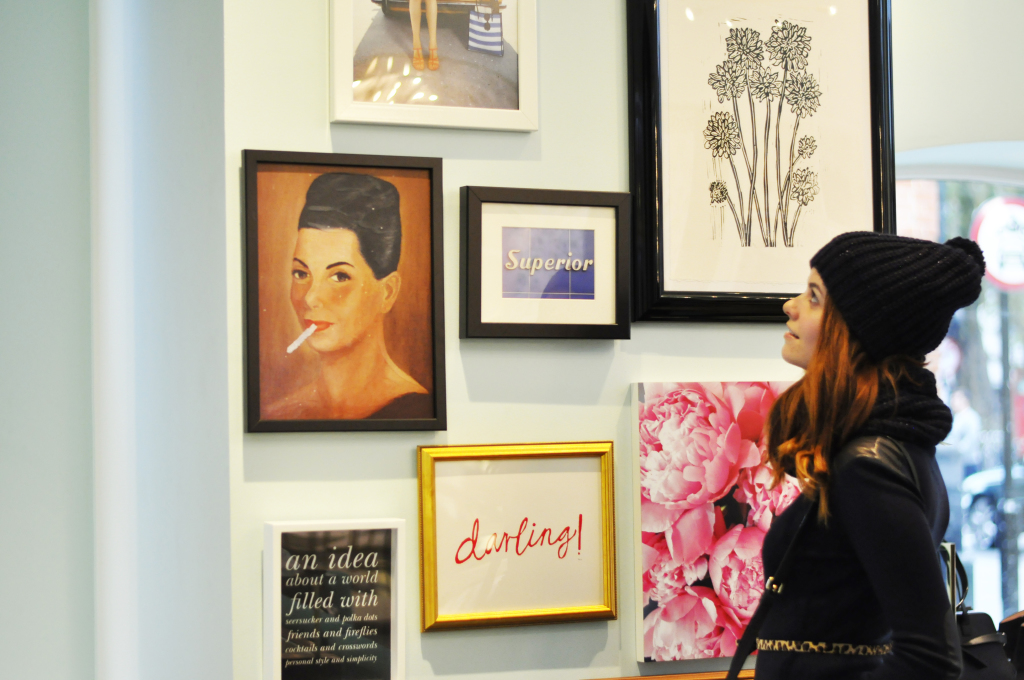 Kate Spade was every so 'darling' to have us for some fun, we are ever so lucky!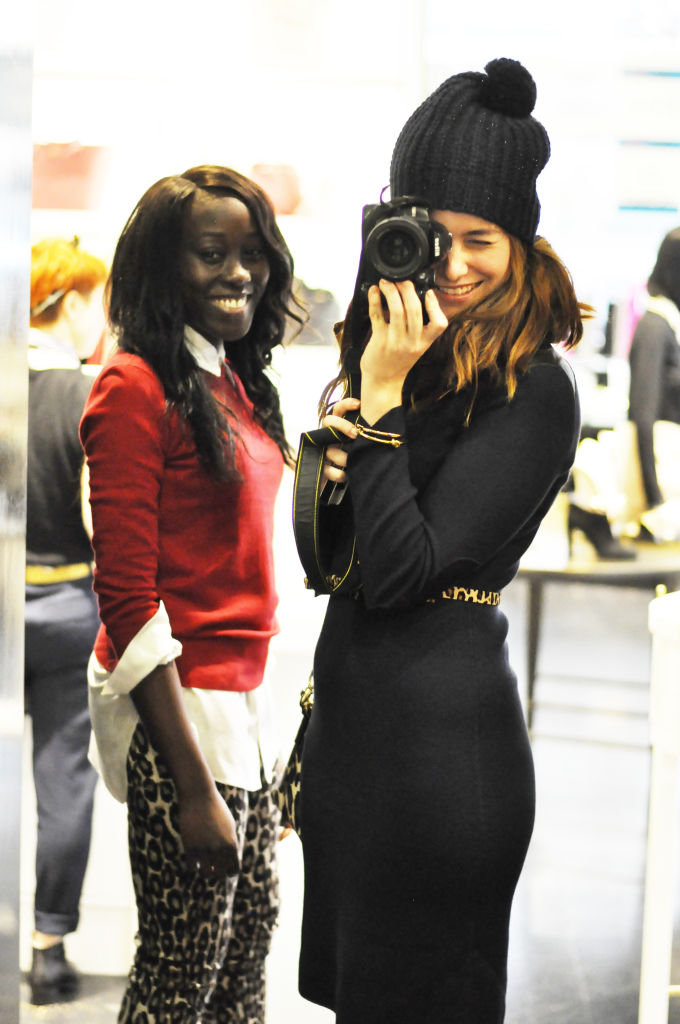 Dress | Booties | Handbag | Belt | Scarf | Hat | Bracelet |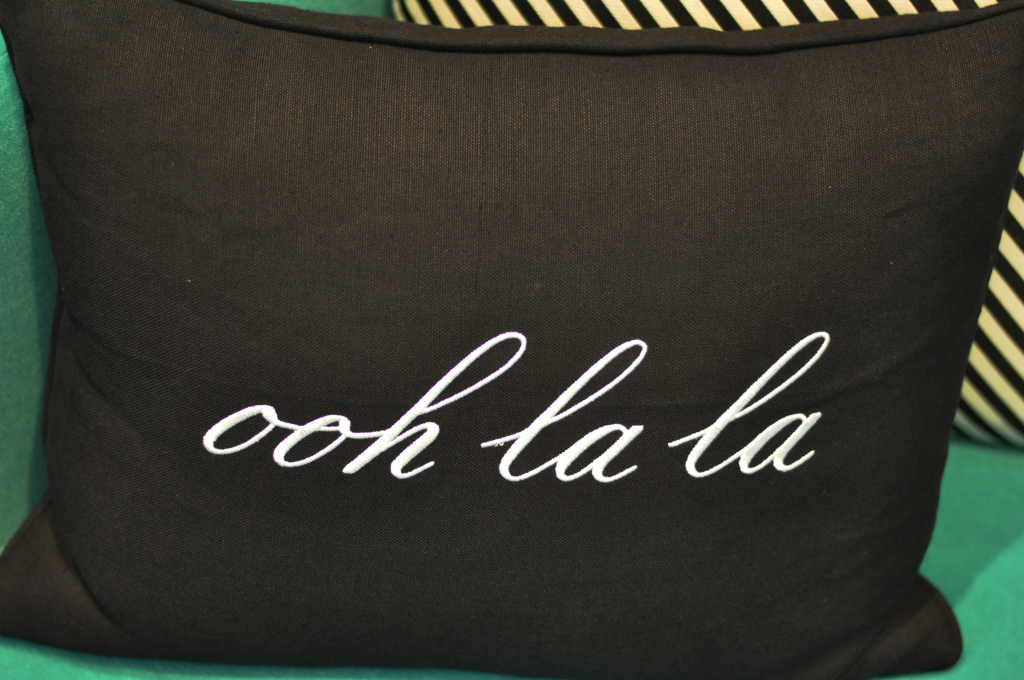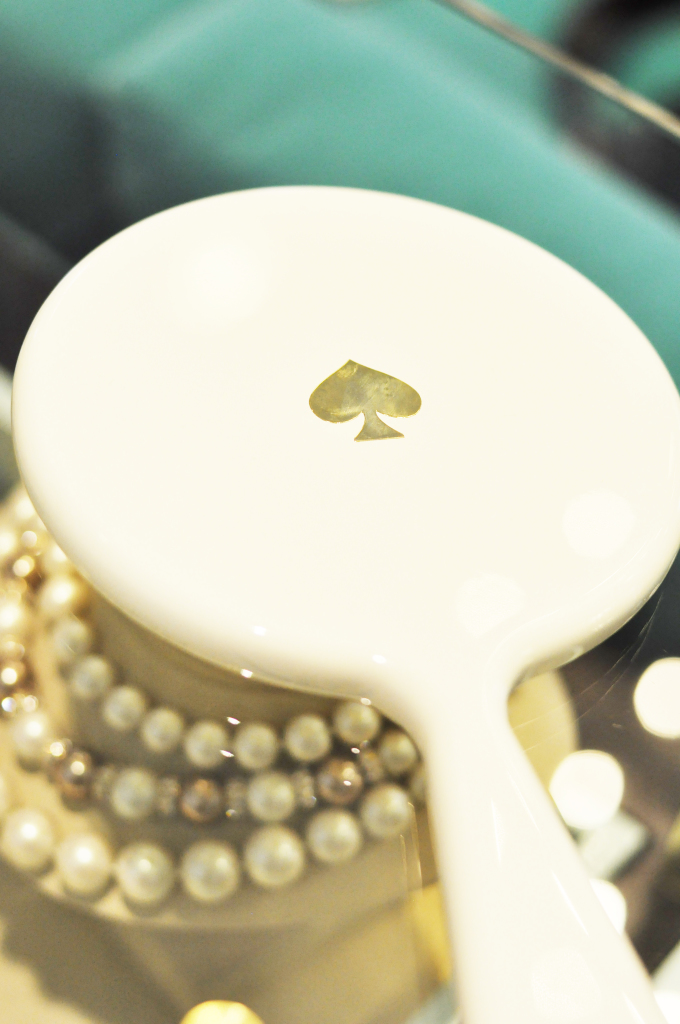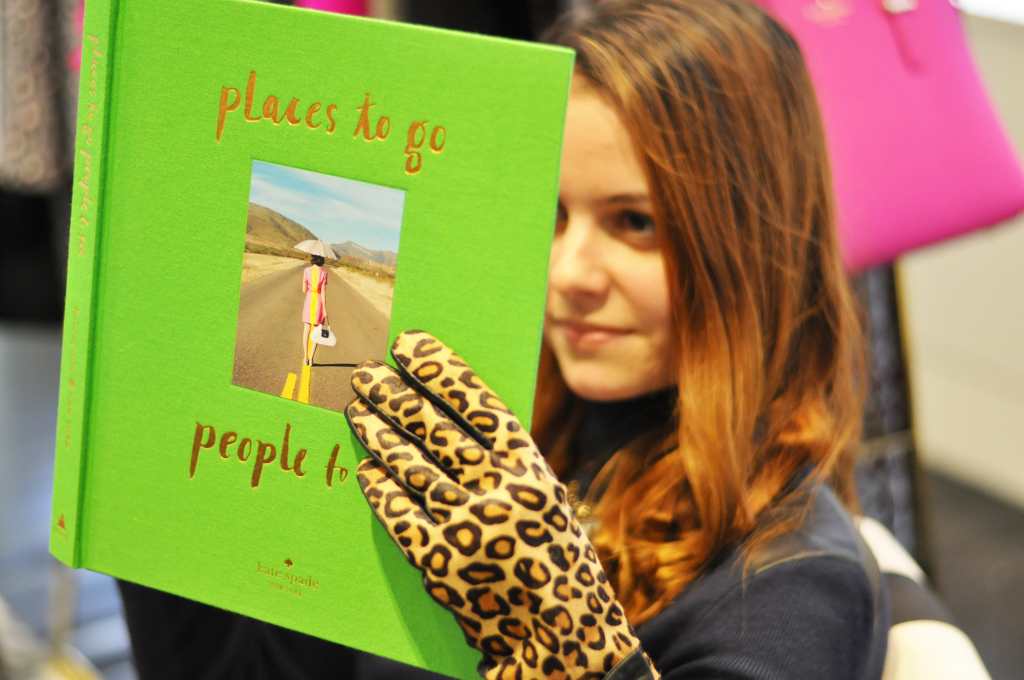 Don't forget to swig by Mycasitaliving to see Tola and Demi's look from the latest collection, thanks to all those beautiful ladies for a fun day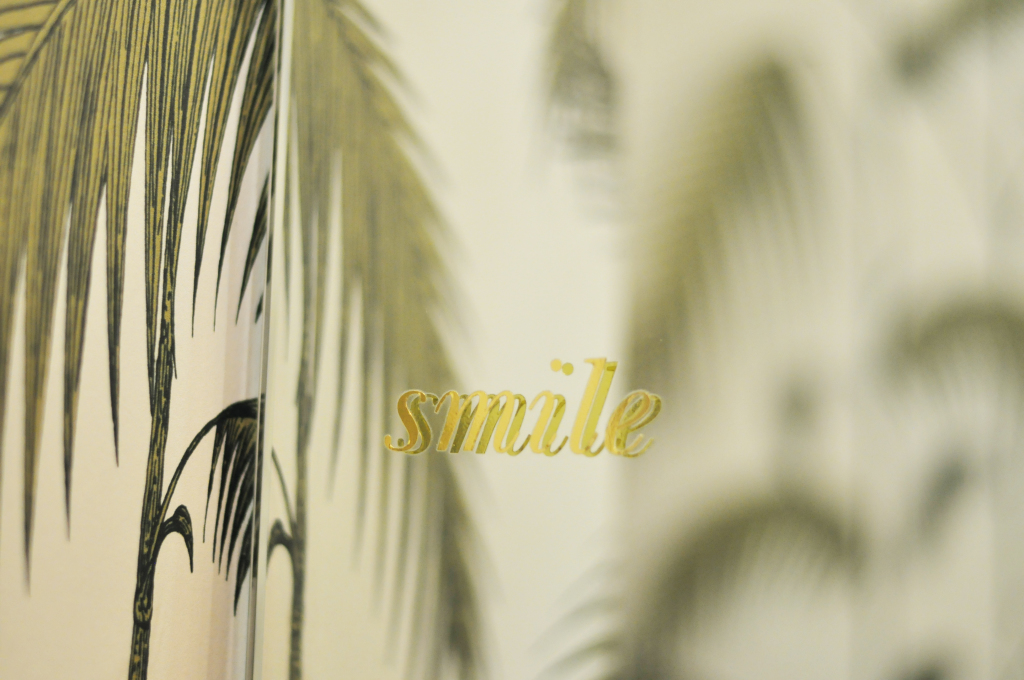 Smile people it's Friday …
xo