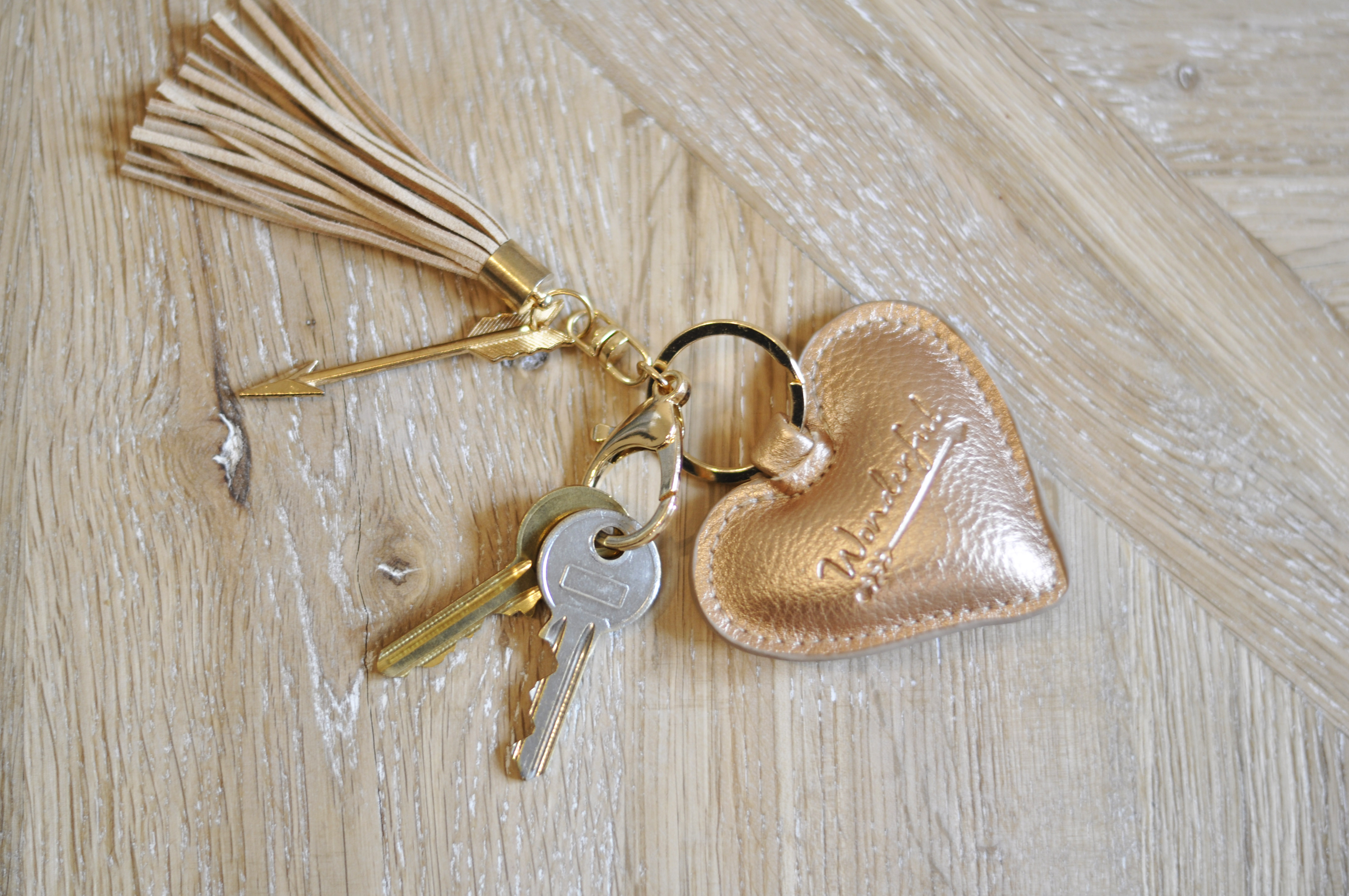 We all dream of having our own home some day … I was raised in France as you all know (unless you are
new
to the blog
and
in that case welcome to my sparkly world
?
)
Well, in France you usually buy a house in your 30's when you have kids and a secure job! Most of the time actually
,
to be honest
,
you build your house … we have a lot of space in France to build and the prices are
,
so it seems, more
reasonable.
In the UK it's another story, I would say people buy a flat from a younger age to get up the property ladder.
The prices in the UK are a lot higher however, so it's hard to get on the ladder but once you are on it you have a great chance of selling
your property
more than you bought it for.
So people tend to buy a flat in their early 20's (not the London people…
more improbable
) and then move onto their first house once they are
settled.Then
by the time they have kids they have THE mansion (kidding)
Some tips:
The bank
: Choose the bank, biggest choice ever, compare online, look for the best option that fits your life.
Let's be honest they are not all welcoming, we went into our current bank to discuss mortgage and ask question
s
and
honestly
unless you have a bank account with £1 million on it I don't think they
give a damn
about you (yes Lloyds
I am talking about you
,
off your cute horse) We therefor
e
went for the one that was offering us the best deal and again
guess what?
we did it ONLINE …
welcome to 2017!
any customer face to face relation left these days?!
Credit score
: Well being French for some reason they can never find me on the system when trying to do a credit score check (I do not exist, well with the Brexit I am close to not existing anyway haha)
So
like other
young people we go blind in this process, you know 'oh shall we buy a house, yes sure let's do this' ..
then
3 years later… First of all go into this with eyes wide open and
get to know
what you can afford and what the ins and outs
are
.
We saw this wonderful offer from the UK government that helps first time buyers … you know they give you a % of the price of the house and then you repay them etc. well read the
contractual clauses
and also ask around, read about it.
As a result
we worked out that in the end with the amount of interests you owe on top of
it all
you will end up repaying sooooo much more than your bargained for.
Then the shared ownership … wonderful … well unless you want
and can
own the whole house before you die then shy away. My cousin did this in central London and ended up having so much trouble trying to sell her share once she needed to move out because it's very strict … again people read about it … ask around.
Finally just get a normal mortgage which basically means
time and multiply
your
yearly income
by 5 (I believe) and then it gives you the amount your can borrow … better if both of you work, sadly for me being a blogger is not the greatest to get a mortgage, being self employed means you need to prove years of constant earnings and so on. Little did we know that all of this searching would take us months. Prices in England are
sky-rocketing
and it's getting harder and harder to get on the property ladder without calling the 'mum and dad bank'.
Price and bidding: The price you see on the house is never what you are going to pay remember that, bidding is popular in this country
,
whoever is eager to get the house will fight for it … but how far?… we offered on a house let's get an example here: House price: £220K, in France you often start by asking less … here we put £225k then someone offered 23 and so on so we lost the house to someone who paid £275 let me tell you it was not worth that price. Be prepared to cry
?
Waiting to move in: We bought our house in June 2016 and moved in November … why?! Still unsure to be honest! I cried most weeks wondering if my baby
would
have a roof over his head. We had to move to my in-laws because we left our London flat in
September
??
thinking it would only take
2 or 3
months as mentioned by our solicitor … oh solicitor … choose them wisely
,
almost more important than the house itself hahah they will save your time and life if
t
hey are efficient. We waited months because someone always forgot to send a paper back or forgot to declare some money and so on and then some solicitors were just on holiday you see what I mean. We were in a chain of 3 people imagine with a chain of 8 people? I'd kill them all to keep the number down … joking of course
?
Best part in the end ….
you
own your own home and you are proud! Now let the renovations start
…
you know that window you never saw was broken and so on … Joys of being owners ….
?
**
Acheter une maison en UK! processus et stress!
Nous rêvons tous de posséder un jour ou l'autre notre propre maison….
J'ai été élevée en France comme vous le savez tous ( sauf si vous visitez mon blog pour la première fois, auquel cas, bienvenu dans mon petit monde que je veux scintillant » ?)
Et bien en France, en règle générale, vous achetez une maison quand vous avez la trentaine, quand vous avez des enfants et un métier sécurisé et la plupart du temps d'ailleurs, pour être honnête, vous faites construire votre maison…il y a de l'espace pour cela en France et les prix sont souvent plus raisonnables.
Au Royaume Uni, c'est une autre histoire, je dirais que les gens achètent un appartement lorsqu'ils sont très jeunes encore afin de pouvoir gravir les échelons de la propriété par la suite.
Les prix y sont aussi beaucoup plus élevés, il est donc difficile d'accéder à cette échelle mais une fois que vous êtes sur le premier barreau vous avez de grande s chances de pouvoir revendre votre bien nettement plus cher que lors de votre achat.
Par conséquent la tendance est d'acheter un appartement très tôt dès l'age de vingt ans (pas si vous habitez Londres en revanche … nettement plus improbable) et quelques années plus tard, une fois bien installés dans la vie on fait l'acquisition d'une première maison.
Puis quand on agrandit la famille au fil du temps on peut se permettre la super belle demeure! enfin presque! je plaisante.
Quelques conseils:
La banque: le plus délicat est de choisir une banque. Comparer sur le web pour trouver celle qui vous proposera la meilleure option.
Pour être honnête, toutes les banques ne sont pas très accueillantes, nous sommes allés dans notre agence habituelle pour discuter d'un prêt et poser toutes les questions utiles et bien à moins d'avoir un million de livres ?sur votre compte, vous ne les intéressez guère (et oui Lloyds je parle de vous, descendez donc de votre piédestal!)
Nous avons finalement opté pour la banque qui nous faisait la meilleure proposition.
Et devinez comment? en ligne! Bienvenue en 2017! Ou est passé le contact direct avec le client?
La notation de crédit: et bien, parce que je suis française à priori, on ne me trouve pas dans le système quand il s'agit d'établir ma solvabilité (je n'existe quasiment pas, alors avec le Brexit cela ne va pas s'arranger!)
Comme beaucoup de jeunes, on y va à l'aveuglette « on se dit un jour, alors on achète? oui allez, c'est parti » et… 3 années passent…
La première chose est d'entamer la procédure les yeux grand-ouverts! voyez ce que vous pouvez vous permettre, étudiez tous les tenants et aboutissants.
Nous avions repéré par exemple, cette merveilleuse offre du gouvernement qui consiste à aider les primo-accédants. on propose de vous avancer un pourcentage du montant total de votre achat que vous devez rembourser quelques années plus tard. Surtout lisez bien toutes les petites clauses, étudiez les attentivement, renseignez vous bien.
Au bout du compte vous verrez qu'avec les intérêts supplémentaires qui s'ajouteront à l'ensemble, vous aurez à rembourser bien plus que ce que vous aurez négocié au départ.
Quant à la propriété partagée… option certes très alléchante…et bien à moins d'avoir le désir et la capacité à racheter l'ensemble de la propriété avant votre décès il est préférable d'oublier celle-ci. Une cousine habitant le centre de Londres s'est confronté à cette situation et a eu bien des difficultés à vendre sa part pour pouvoir acheter ailleurs…donc renseignez-vous, posez les bonnes questions..
Le mieux est de partir pour un emprunt classique. Multipliez votre salaire annuel par 5 si je ne me trompe et vous obtenez la somme totale de l'emprunt que vous pouvez effectuer. Si vous êtes deux c'est l'idéal. En ce qui me concerne le statut de blogueuse n'a pas facilité la tâche. En tant qu'indépendante, il m'a fallu prouver quels étaient mes apports quant aux revenus du foyer. Ce que nous n'avions pas perçu, c'est que tout cela nous prendrait des mois. De plus les prix de l'immobilier augmentant vertigineusement, il n'est pas facile de s'en sortir sans faire appel à la banque 'papa maman'.
Prix et enchères: le prix annoncé sur la maison n'est jamais le prix que vous allez payer…à garder à l'esprit. Les enchères sont populaires dans ce pays. Quiconque veut vraiment la maison repérée devra se battre mais jusqu'où?
Un exemple: prix de la maison £220 000, là où en France on proposerait moins ici on a proposé £225 000 mais surenchère à £275000 etc. et on a perdu la maison. Bon, pour tout dire elle ne valait quand même pas cette somme…mais apprêtez vous à pleurer?
Dans l'attente d'emménager: nous avons acheté la maison en juin 2016 et nous avons emménagé en novembre. Pourquoi? pas bien certaine encore. J'ai souvent pleuré me demandant si notre bébé aurait un toit à sa naissance.
Nous avons du nous installer chez mes beaux-parents après avoir quitté notre location en septembre persuadés que cela ne prendrait que 2 ou 3 mois pour régler l'affaire comme l'avait prévu notre notaire. Ah notaire! faites un choix avisé! aussi important que le choix de la maison ahah! Ils vous épargneront du temps et vous seront d'une aide précieuse s'ils sont efficaces. Nous avons attendu des mois parce que soit l'un des acheteurs avait oublié de renvoyer un papier, soit oublié de déclarer une somme etc. ou bien un des notaires était en 'congés', enfin vous voyez ce que je veux dire. Nous étions une chaine de 3 familles…vous en imaginez 8 dans une chaine? on serait tenter d'en éliminer quelques uns! je plaisante bien sur!
Et maintenant… le meilleur pour la fin. Vous possédez enfin votre maison et vous en êtes fiers! Viendra maintenant le temps des rénovations, par exemple cette fenêtre qui est cassée et que vous n'avez pas vue… et c'est parti pour les joies d'être propriétaires ?!
Bisous S.