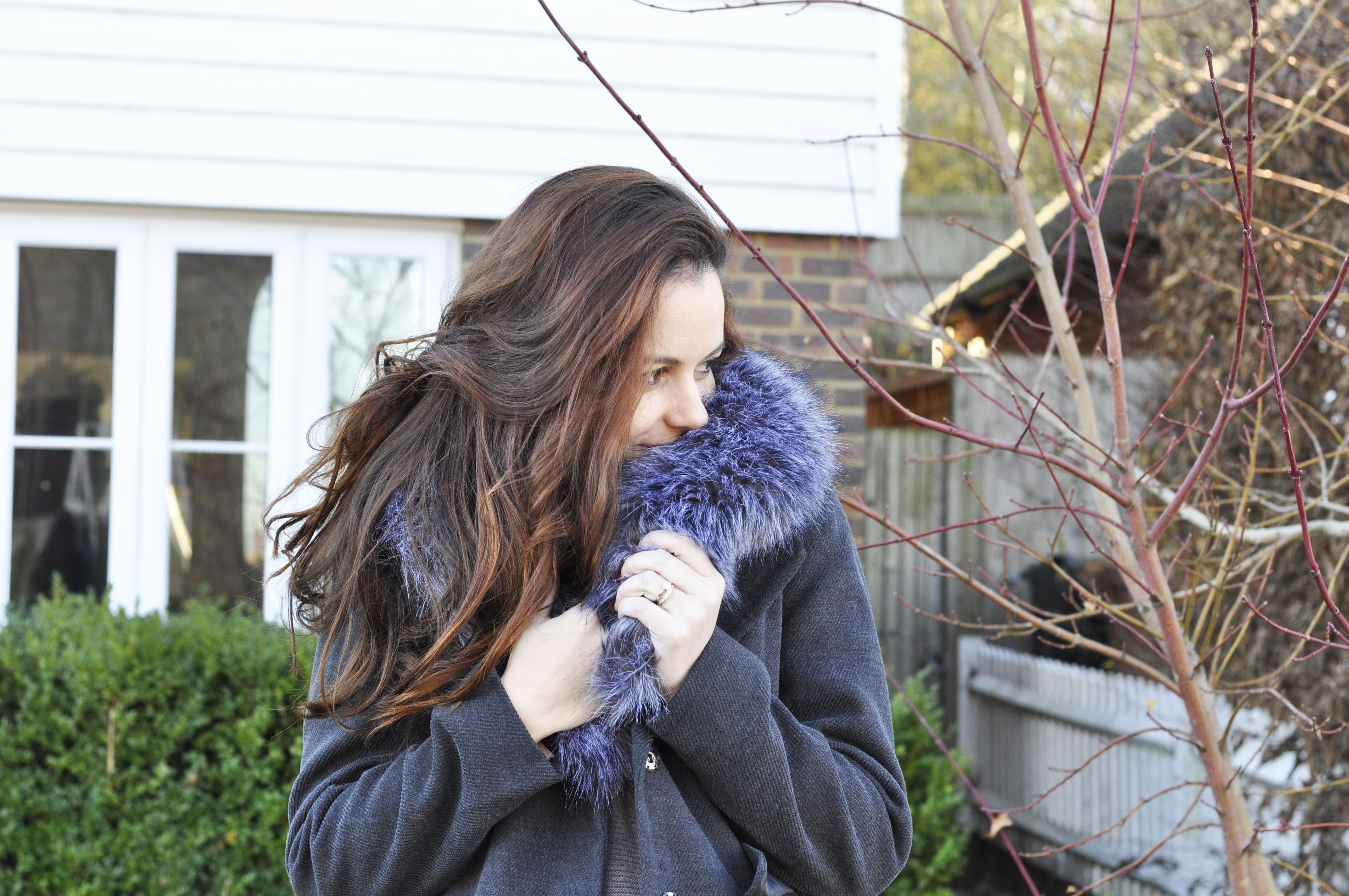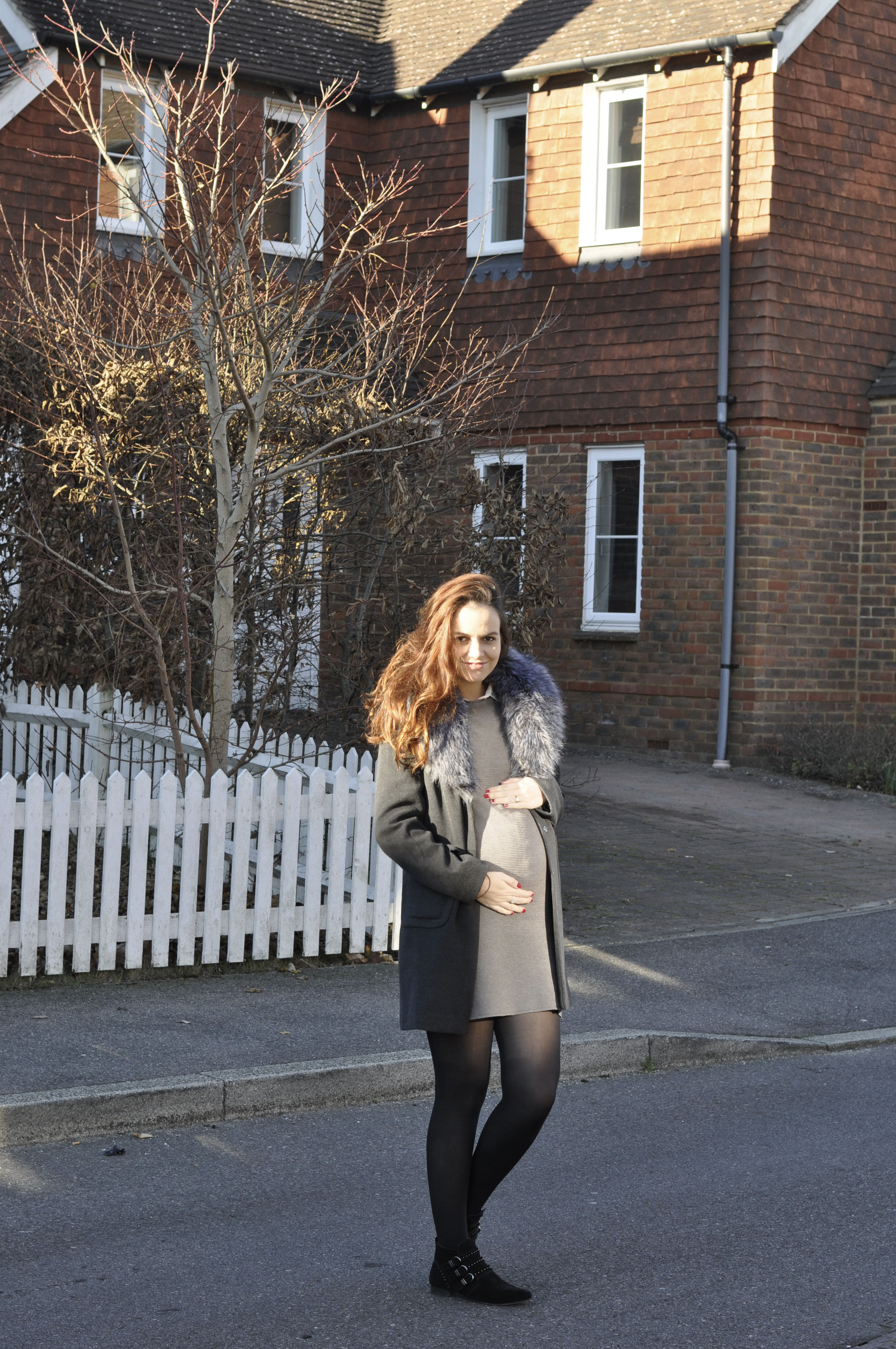 You know my love for the brand Esprit, they always have fashionable pieces but also quite casual tees and jumper. I am so sad we don't have a shop in

London anymore but we still have concessions in big stores and thank god we have them o

nline.

I often team up with Esprit t

o share some of my favourite looks. This

season has been challenging, as I was pregnant, t

o still get pieces I love but that will also fit me. This jumper dress has been really good because it's quite fitted so it defines the bump quite well. Howe

ver it's stretch enough so I don't look l

ike the Mi

chelin man hahah!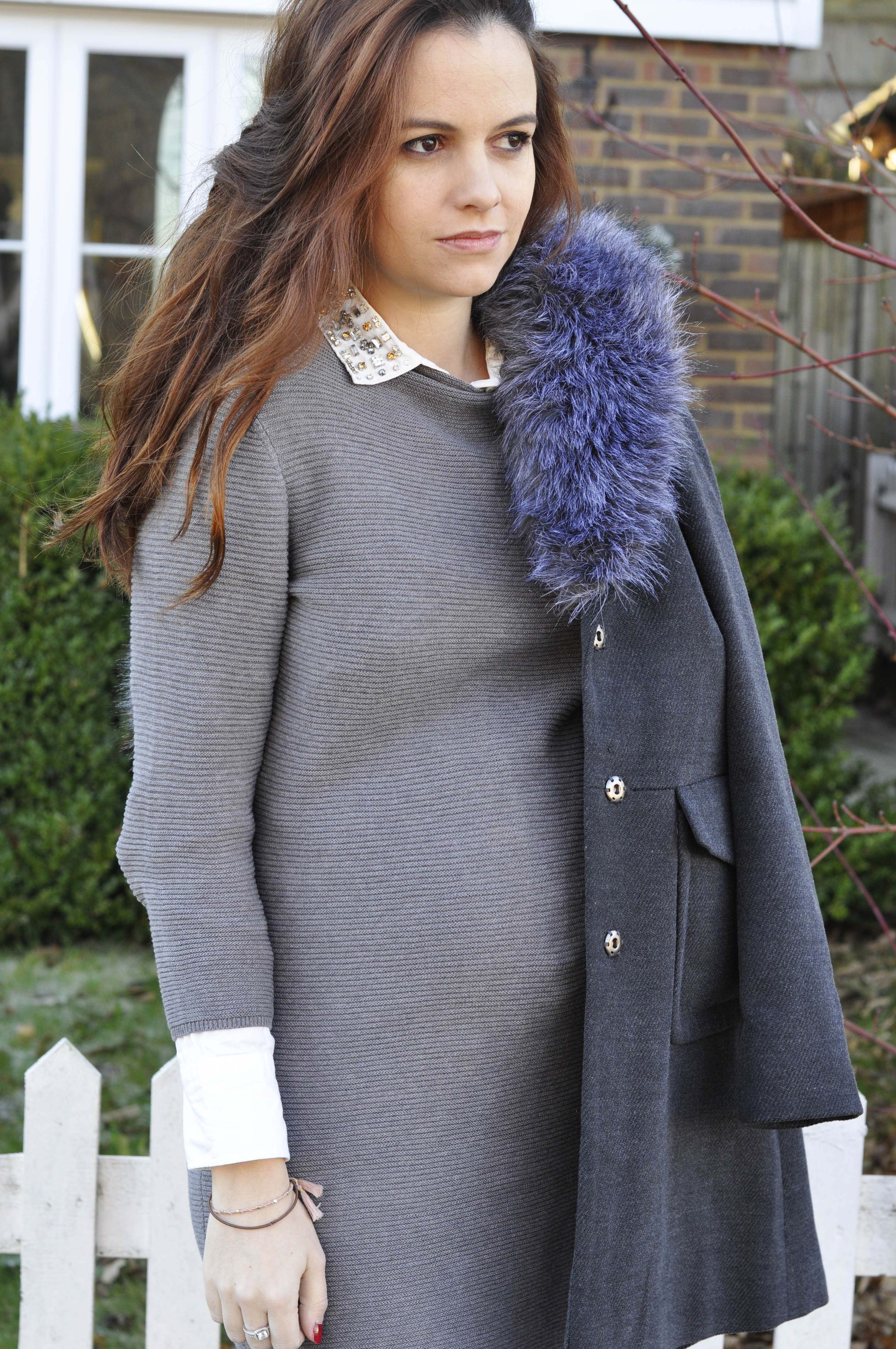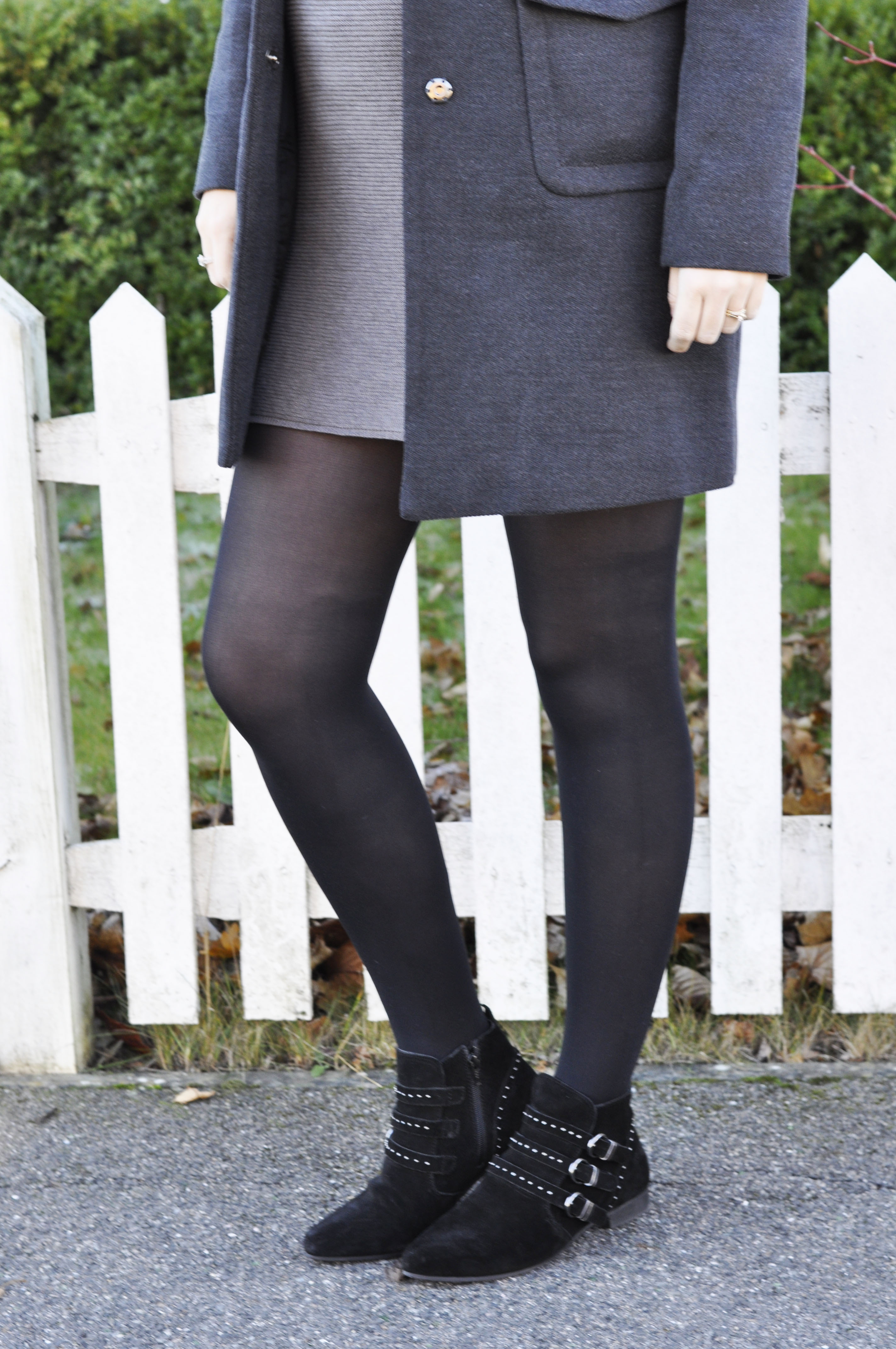 I wore this little outfit with a simple white shirt underneath, I

thought the collar would give a little statement and then I went a bit rocky with my black studded ankle boots also from Esprit to give it a more edgy look. Plus you never have enough ankle boots and flat ones were perfect during pregnancy. With the weather we have had this year it was a lot safer to wear flats and also my back is thanking me haha

Hope you like the look!

xo S.

Dress: Esprit, Boots: Esprit ℅

Coat: Debenhams ℅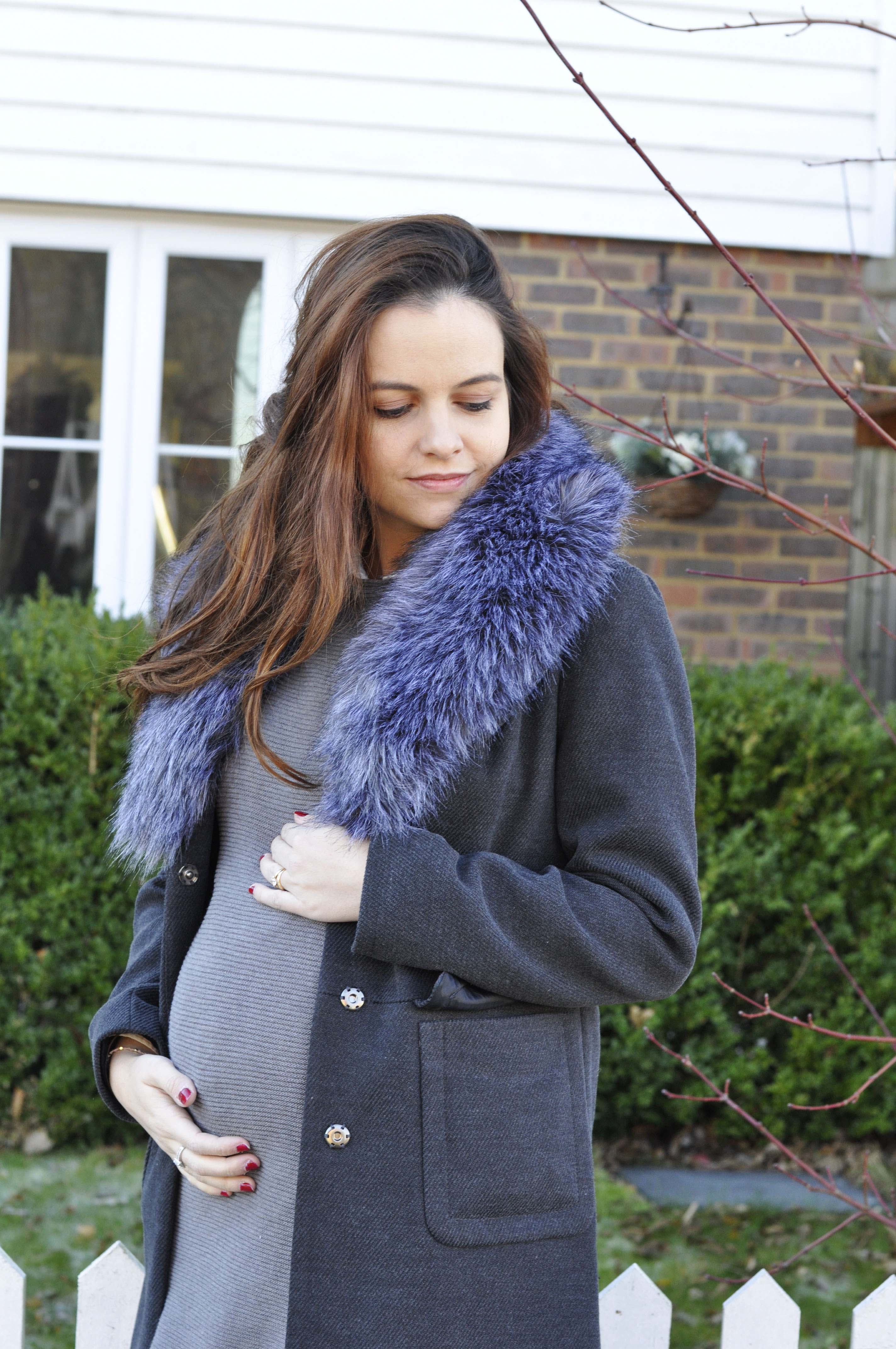 Vous connaissez mon goût pour la marque Esprit car ils ont toujours dans leurs collections des vêtements chics mais aussi des T-shirts et pulls plus décontractés . Je suis bien triste d'ailleurs qu'ils n'aient plus leur boutique à Londres mais ils ont encore des concessions dans d'autres grands magasins et bien sur il y a la vente en ligne.
Je suis donc souvent en partenariat avec Esprit pour partager mes tenues préférées. Cette saison a été particulièrement problématique car étant enceinte il me fallait des vêtements que j'aimais mais qui m'allaient également.
Cette robe chasuble est parfaite parce que relativement ajustée, elle souligne bien l'arrondi de mon ventre tout en étant suffisamment extensible. Au final je ne ressemble pas trop au bonhomme Michelin ?!
J'ai porté cette tenue avec un simple T-shirt blanc car j'ai pensé que son col affirmait une certaine identité par opposition à un choix plus aléatoire en matière d'équilibre, de bottines noires à talon (Esprit également) qui apportent un coté plus audacieux à mon allure.
De plus on n'a jamais trop de bottines et celles à semelles plates étaient parfaites pendant ma grossesse. Avec le temps que nous avons eu cette année, les semelles plates étaient plus sures et en outre mon dos m'a souvent dit « merci! »
J'espère que vous apprécierez l'ensemble!