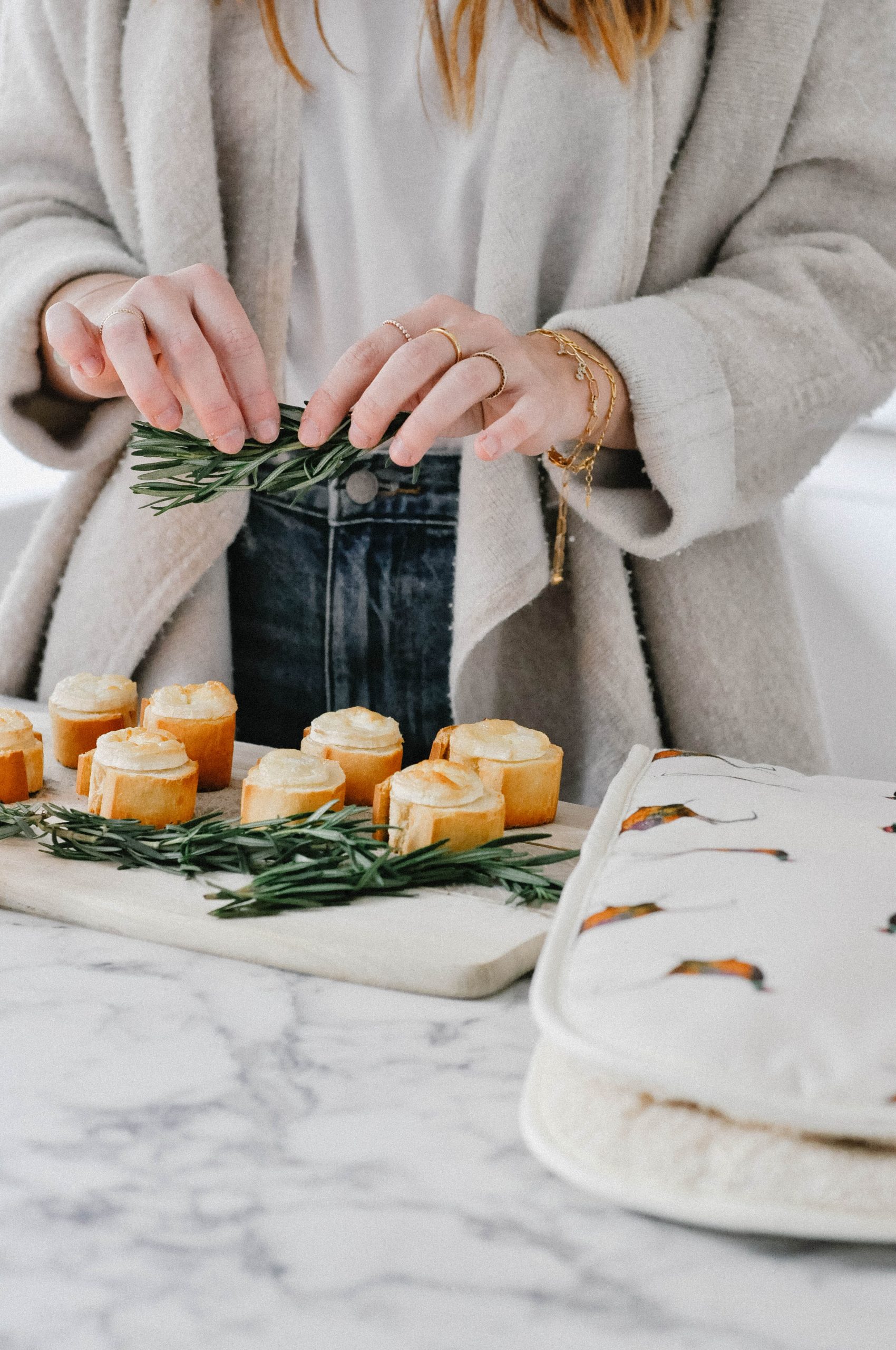 Anyone else look forward to cozy evenings at home with good food? I love cooking a family meal but even more in the Autumn months so when it comes to details in the kitchen for me it has to fit with the season! This autumn I decided to team up with the lovely Lochs & Fens to bring a couple of lovely accessories to the kitchen. They have such lovely products and for every season and taste! We added a beautiful Pheasant oven gloves and when cooking I lit a lovely Rosemary and Thyme candle and filled my kitchen with this amazing autumn scent!
I cooked a little snack for the family and popped some goat cheese croutons in the oven (with my new oven glove haha) and added some Rosemary to fit the candle … poured a glass of local Apple juice and voilà Saturday pre dinner snack was ready!
They have such a lovely homeware and stationary collection perfect to add a lovely touch to your home or to gift this Christmas. This year more than ever people have spent a lot of time at home and therefor it's nice to add some pretty touches to feel happy and cozy. You know my love for small businesses and this one is extra special because it's a mother daughter little company and I think that's super sweet!
You can find my lovely Pheasant oven gloves here, and the beautiful oh so wonderful Rosemary and Thyme candle here.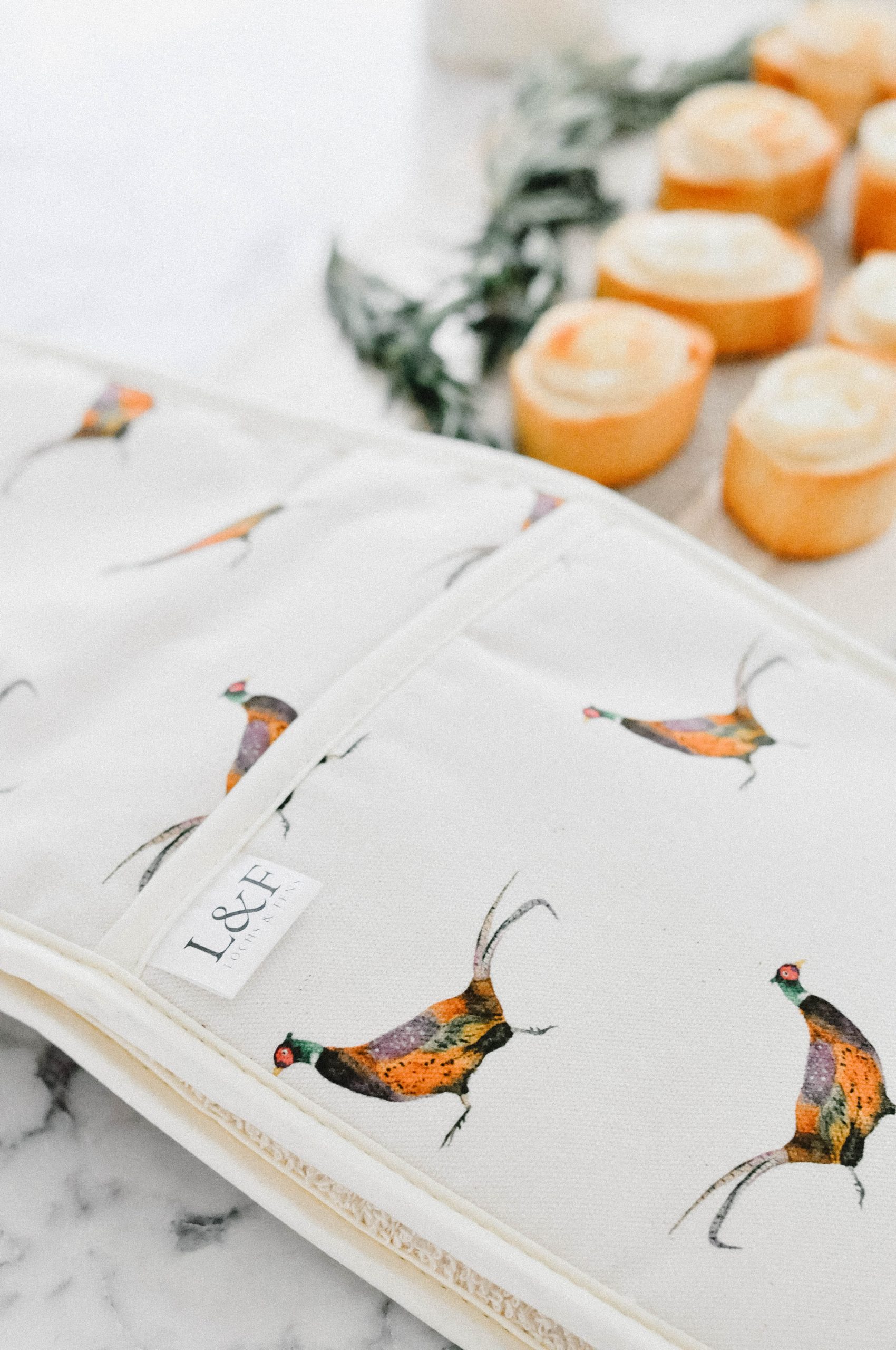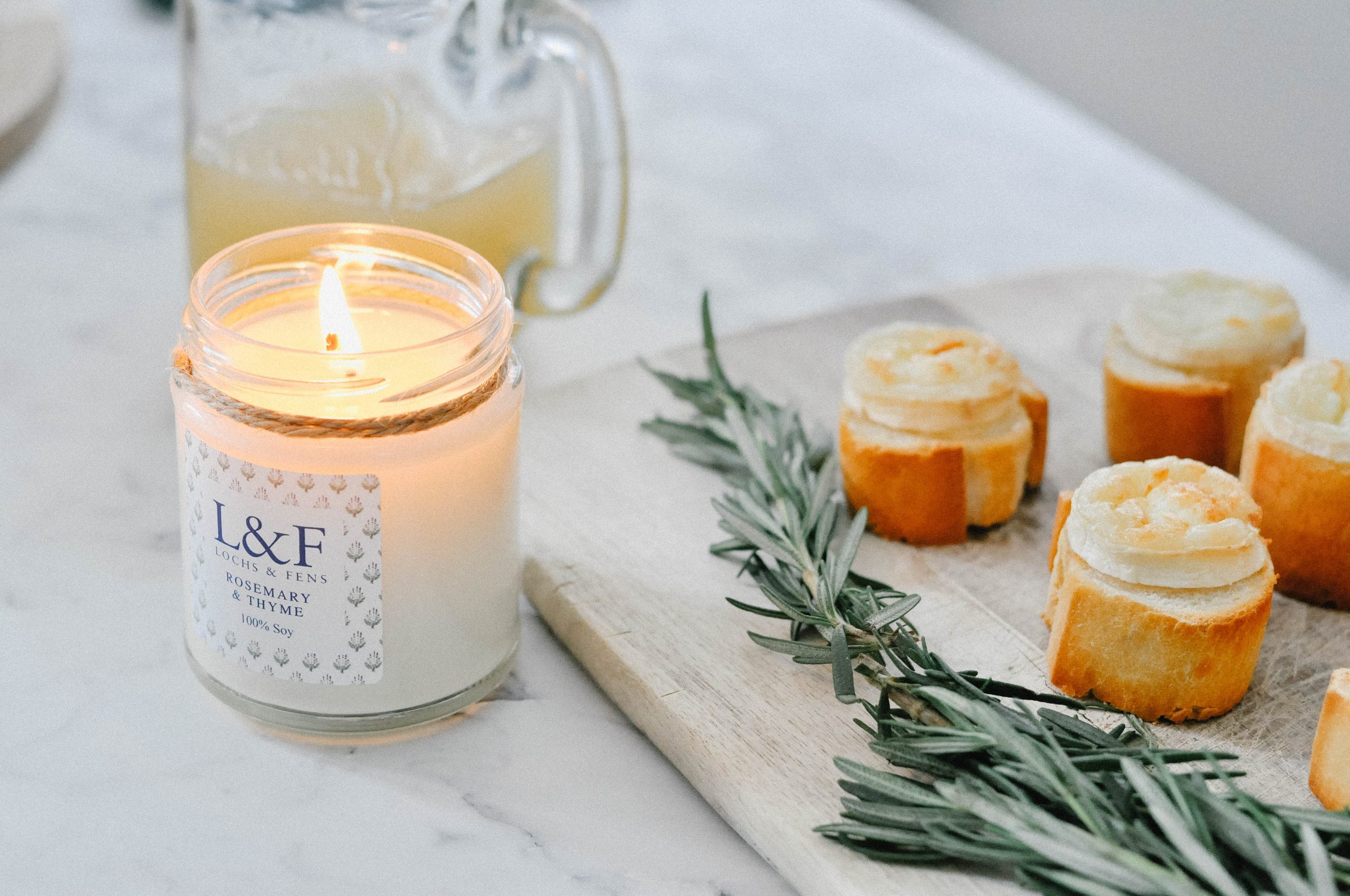 A big thank you to Loch & Fens for this wonderful collaboration (all opinions are my own).
Hope you love them as much as I do!