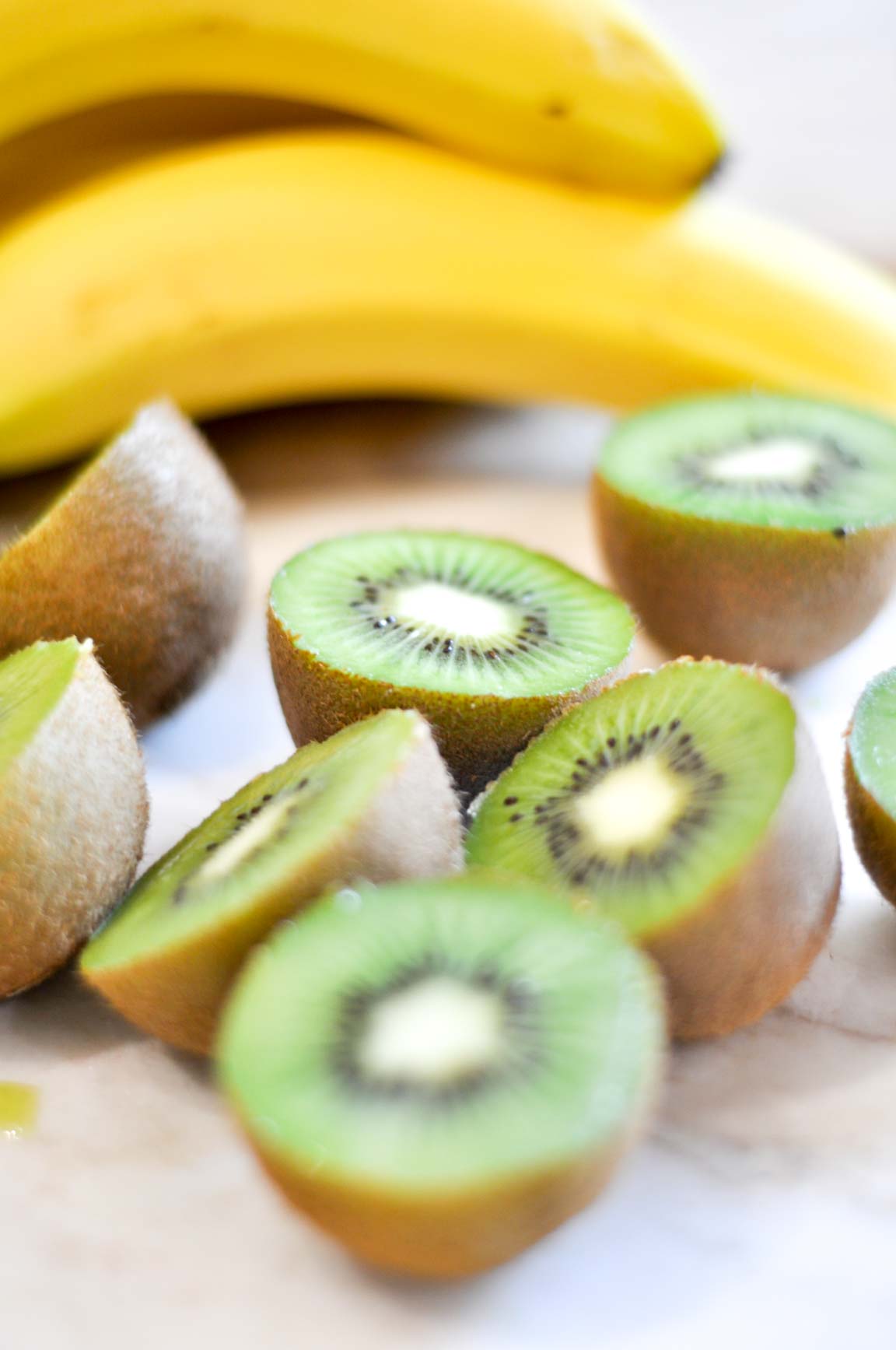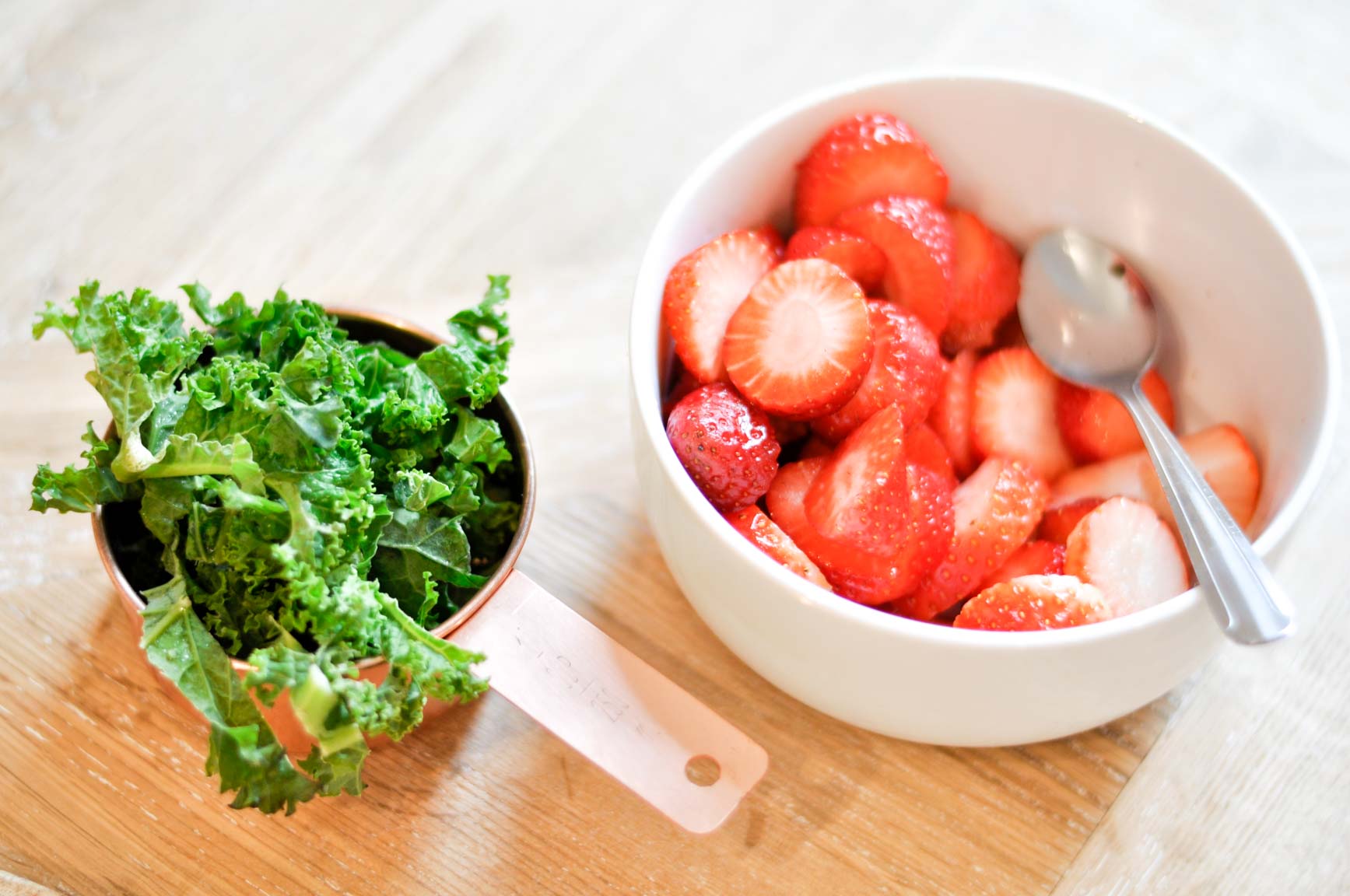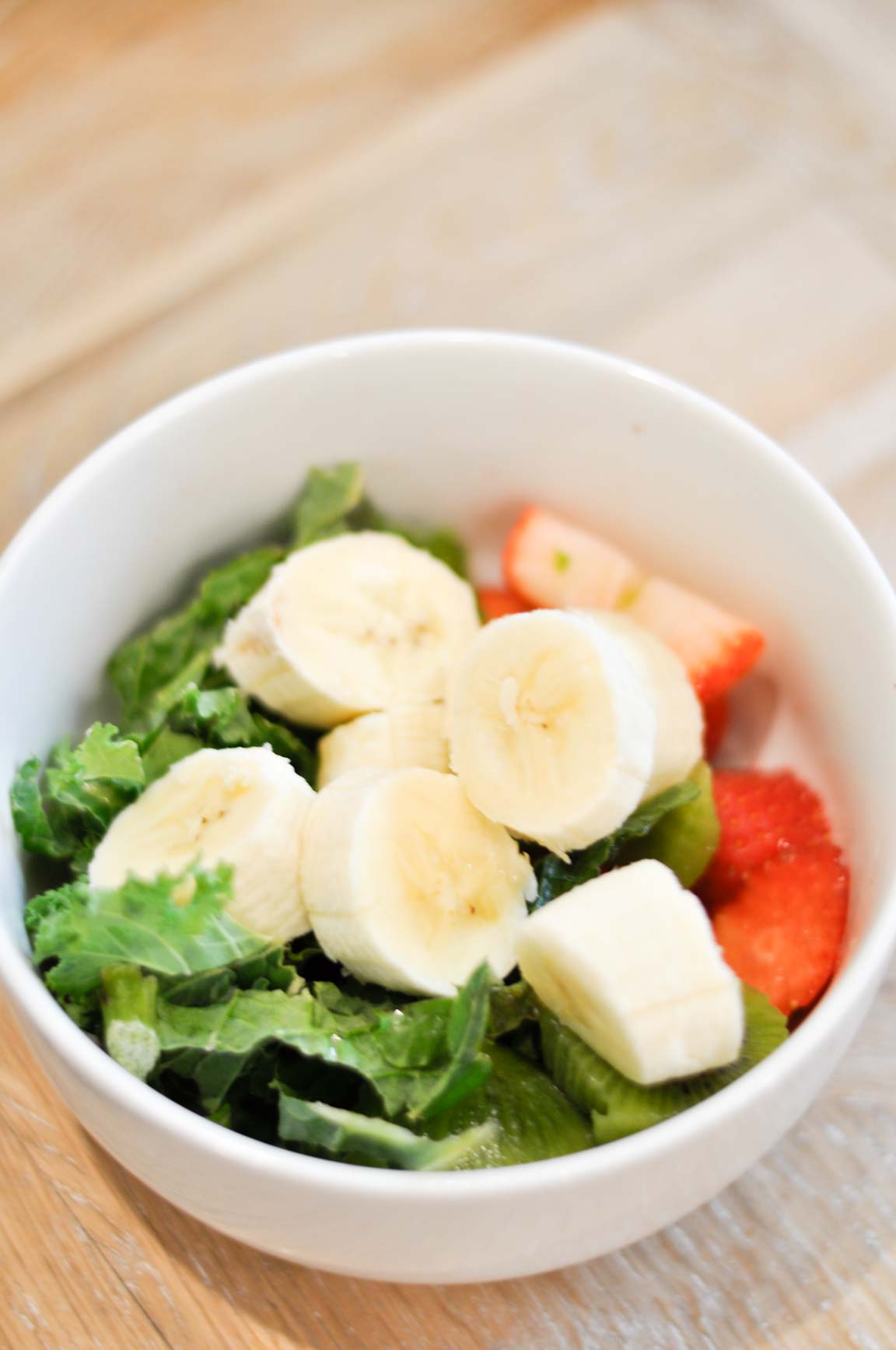 I have always loved doing smoothies in the mornings, it really boosts my energy and the fresher the better. I find that this year is going
to be challenging for me/us with a new addition to the family. Isn't it s
trange to think that we don't know him yet, we don't know what he likes, what he hates and how he is going to cope with long days at home …
So I need to rethink my daily routines, morning routines and also my work routine. I am going to make sure I set aside some time for my article and emails every day or other day but it's going to be challenging for sure. However one thing I really do not want to miss out on is my health. It's going to be important for me to eat regularly and drink plenty to stay focus, calm and happy.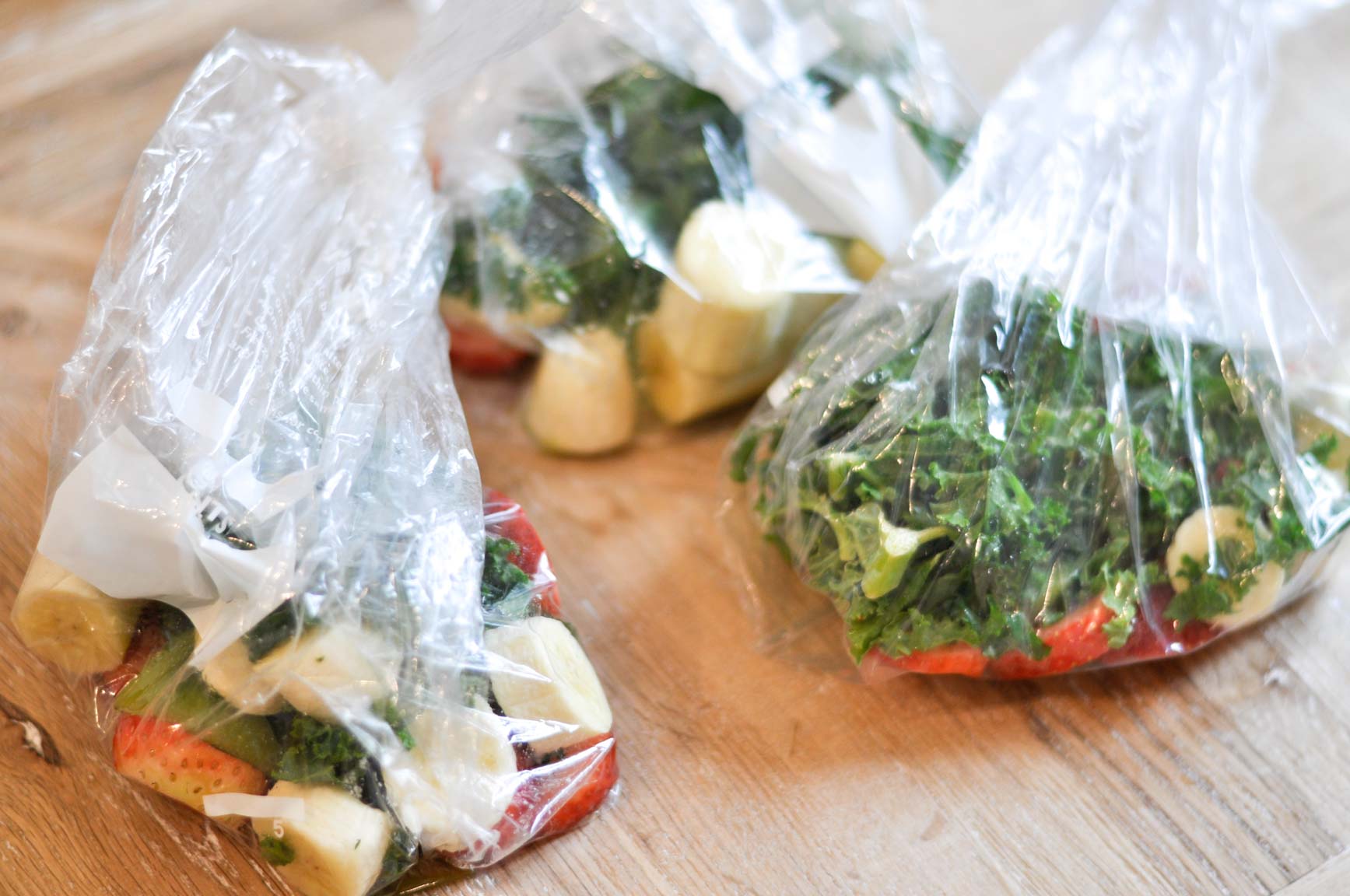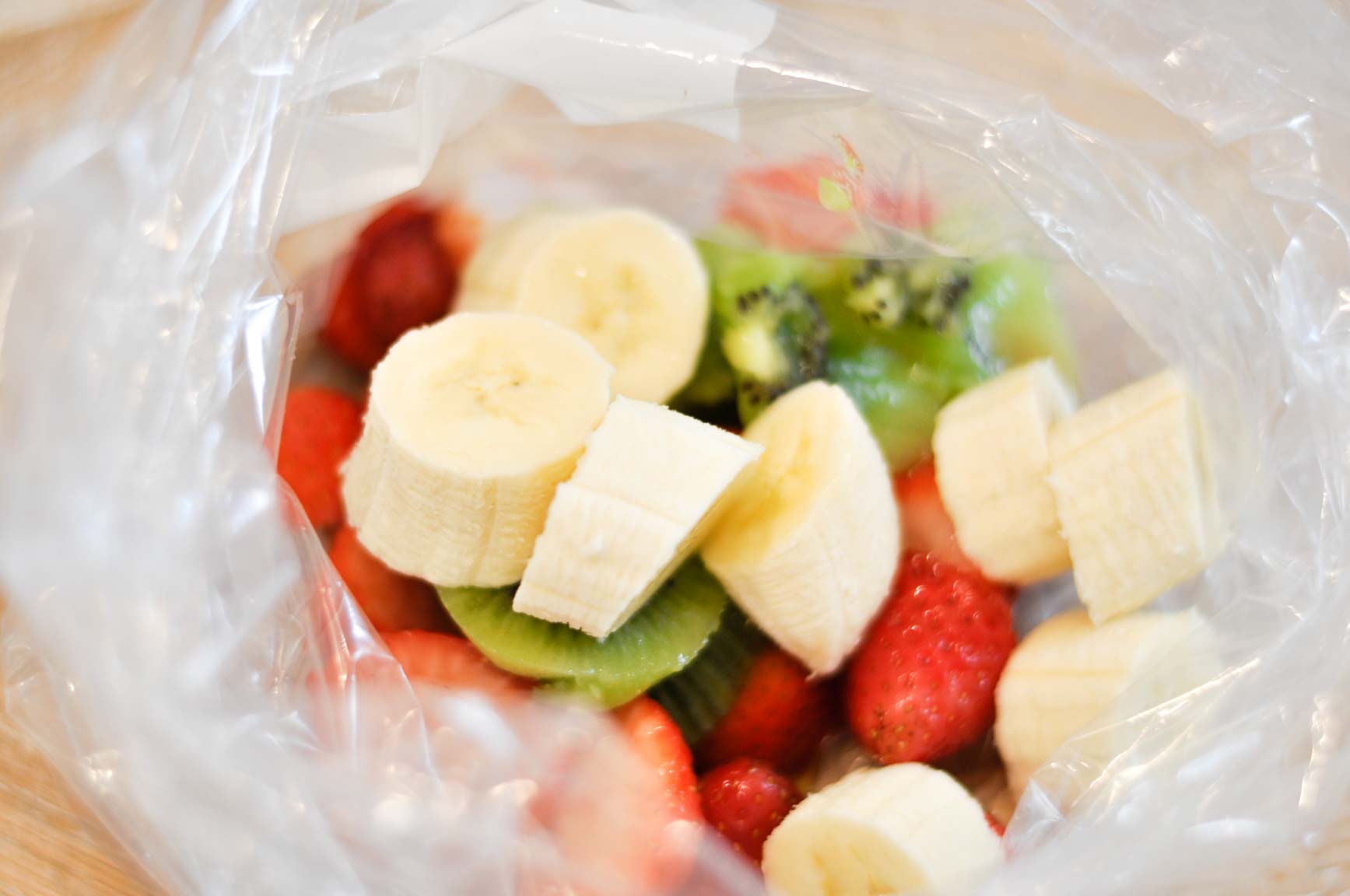 Instead of doing my fresh smoothie in the morning like I normally do
, I am now starting to prepare them in advance.
I only do them on Sunday night it takes me a little longer but not much and while Lewis prepares his weekly lunches of beans and so on I can then carry on with my fruits. I do a different flavour every week, mix and match fruits, green ones, pink ones and I always make sure I add some veg like spinach or kale and a little bit of ginger. I then put them in a freezer bag and freeze them for the week.
It's a time saver and also keeps them super fresh
!
trust me they taste the
same, are very fruity as they don't lose their flavours and also they are super cold when done which is an extra bonus as I never add ice.
Hope you like smoothies as much as I do, if you have any fun recipes please do share.
xo S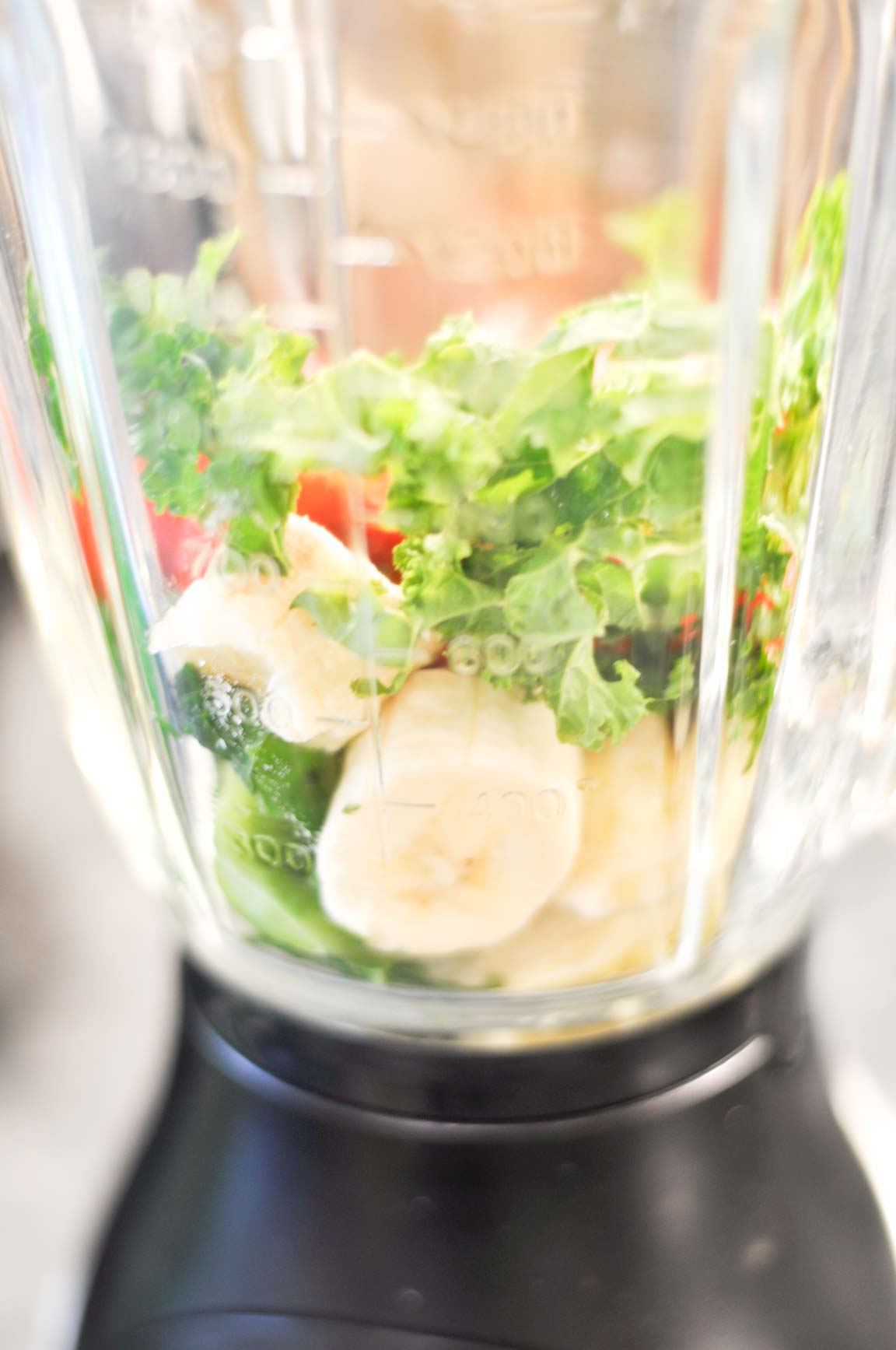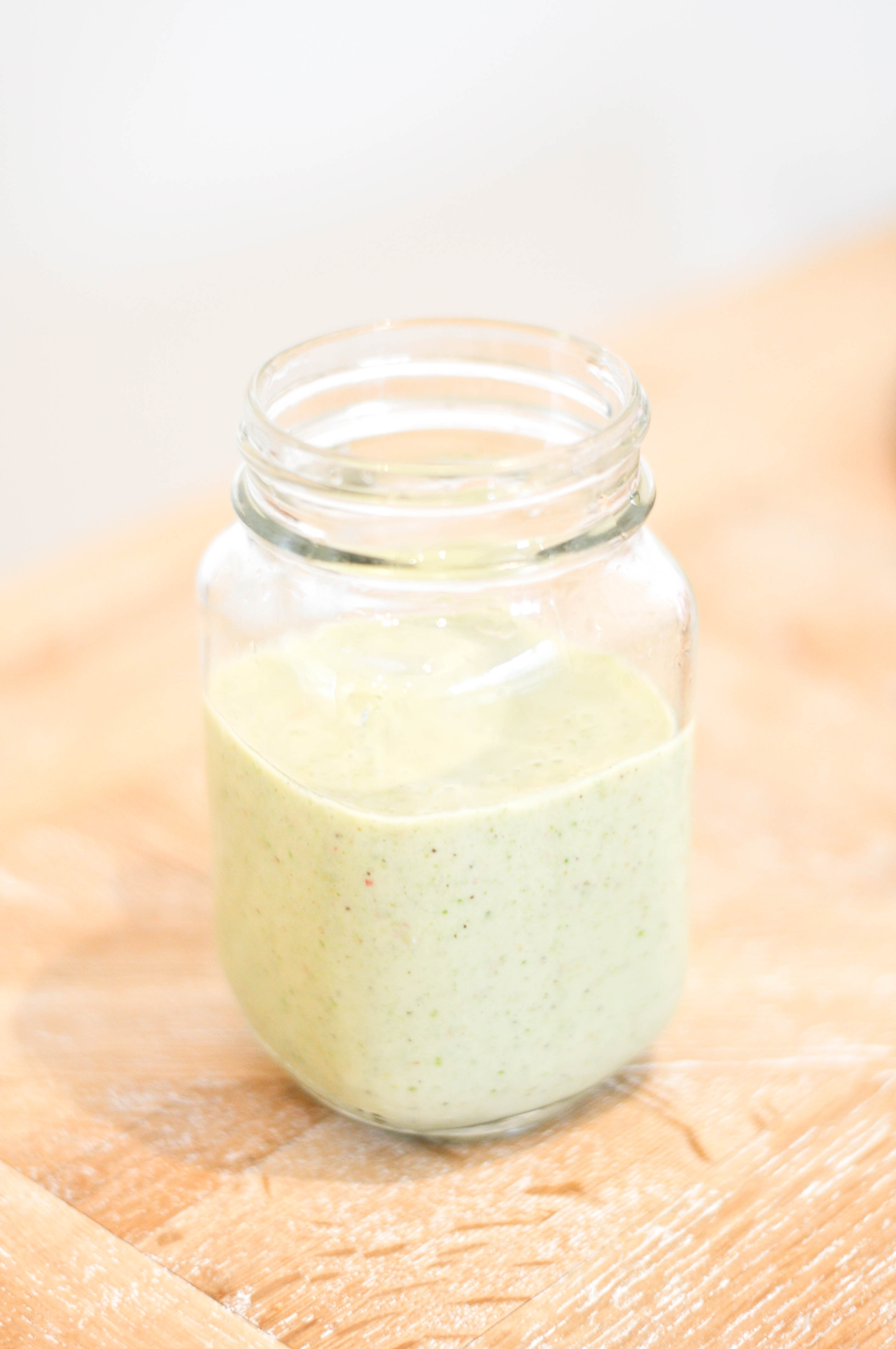 Petites habitudes du matin
J'adore préparer des smoothies tous les matins, ils me donnent de l'énergie et plus ils sont frais, meilleurs ils sont. Pour moi cette année annonce un nouveau défi pour nous avec la venue de notre bébé. N'est-ce pas d'ailleurs un peu étrange ce sentiment de ne pas le connaitre encore, de ne pas savoir ce qu'il va aimer ou non et comment il va « vivre » ces longues journées à la maison….
J'ai donc besoin de repenser mes routines quotidiennes et aussi mon organisation professionnelle. Je vais faire en sorte de me garder du temps pour gérer mes mails et écrire mes articles
chaque jour ou
tout au moins un jour sur deux. Il y a cependant une chose que je ne veux pas mettre de coté, c'est ma santé. Cela va être important pour moi de manger régulièrement, de m'hydrater suffisamment pour garder le cap, rester sereine et heureuse.
Au lieu de préparer un smoothie chaque matin, ce que je faisais jusqu'à présent, j'ai commencé à les préparer à l'avance.
Je les préparent le dimanche soir, ce qui me prend juste un peu plus de temps et pendant que Lewis prépare ses salades de légumes pour le midi je m'occupe de mes fruits. Je choisis un parfum différent chaque semaine, associe et mélange des fruits verts, roses etc. et je fais en sorte d'y ajouter un légume comme des épinards ou du chou frisé et un peu de gingembre. Ensuite je les mets dans un sac de congélation et je les mets au congélateur.
Ainsi je gagne du temps et de cette manière je les garde très frais. Vous pouvez me croire, au final ils ont le même goût savoureux, très fruité car ils ne perdent pas leurs parfums. De plus ils sont très froids ce qui est un atout car je n'y ajoute jamais de glaçon.
J'espère que vous aimez les smoothies autant que moi,
n'hésitez pas à partager d'amusantes idées de recette si vous en avez!