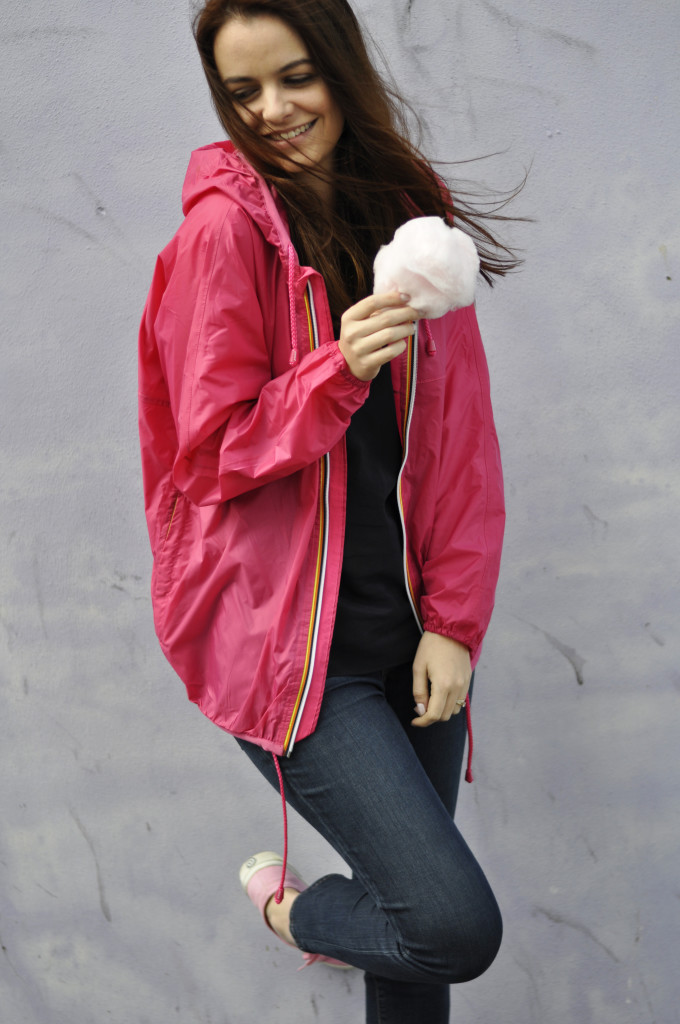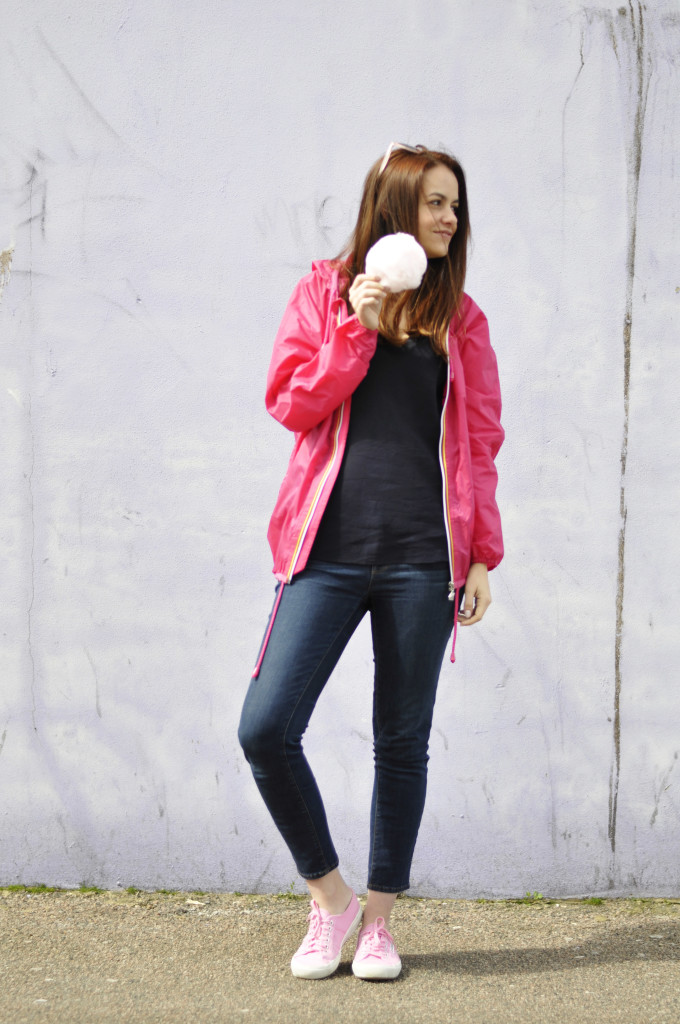 [easy-image-collage id=5491]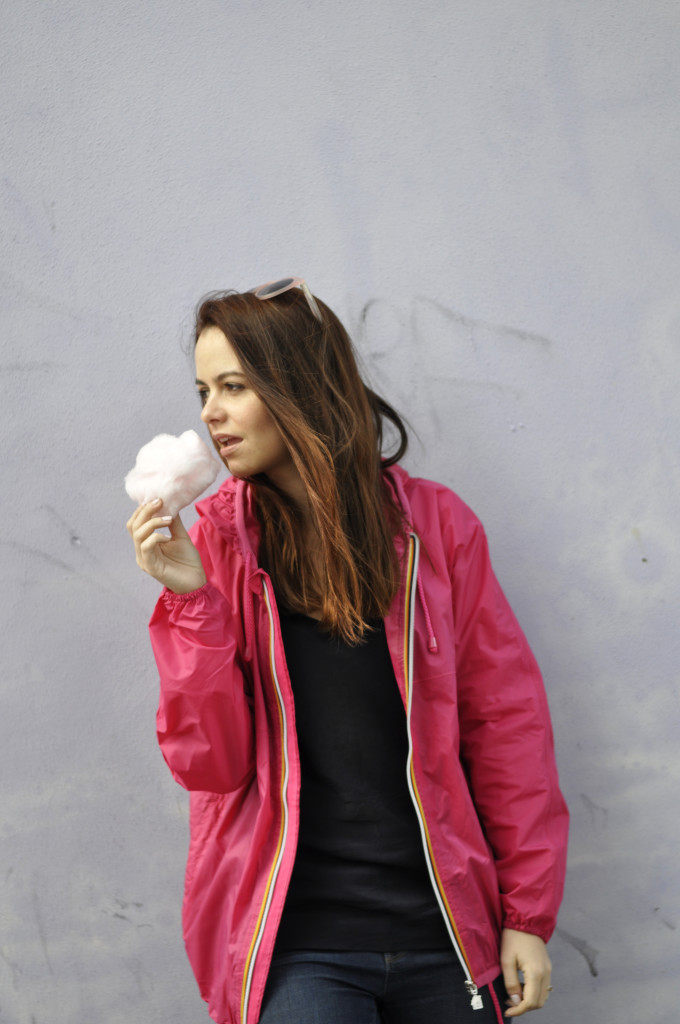 I have been terrible at writing articles this week so sorry guys, been super busy with meetings, events and still trying to buy a house (post coming up on that very soon)
It's been raining and snowing and thundering (if that's even a word) well needless to say spring is far from being here.
We were by the seaside a couple of weekends ago with the family and with the sea wind I had to wear my little K way to keep me warm and safe from the wind and the little occasional drizzle. It's such a cute colour I chose it in bright pink because it's always so much more fun that way. A little candy floss was a compulsory accessory on that shoot, I had not bought candy floss in ages … I forgot how it was just a pure ball of sugar hey … well at least our little nieces finished the pot within seconds (made some happy kids here)
I love how easy it is to pack this jacket, it's super light as well and keeps you protected from the win and rain.
Let it rain
Thanks to K-Way and Fabric PR. c/o
ps: follow us on social media @sylviassparkles we are off to Wales this weekend and climbing the snowdon (with snow wish me luck)
xo S.