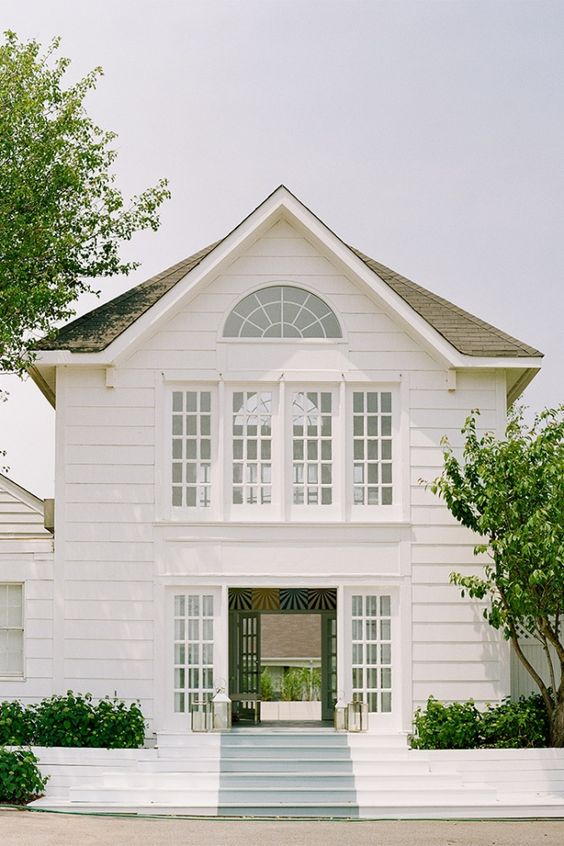 A little home inspiration day, as you know we are still looking for a house some people have asked me where we were in that department so let me give you a little update on that. We ruled out the 'new built' option mainly because the new built area were around 1h15 on the train from London and I did not feel like being on my own with nobody I know around once we have kids … I am not the biggest fan of loneliness and Lewis did not see himself commute that much daily. Plus the house would take more than 1 year to be ready as they did not have any plots available and for the price of it you did not get ANY say in how your house would turn out which I though was ridiculous, the point of building is to choose a little bit of what goes inside.
Then we looked at buying a flat in London but still on the long term finances it was a big dept faucet if I may say so ruled that one out too which makes us very sad (honestly I have nightmares at night thinking of moving out of London but I don't have a choice at this point)
We are now looking at older homes and doing a bit of renovations and DIY (my favourite) and 35 min from the city which is a bit better for my heart lol Also the place we are looking at has the Eurostar (more trips to France yay)
Anyway these photos are just inspirations, the scale of them is never going to apply to our home (let me tell you houses in the UK were built for hobbits they are small, expensive and all old and run down) I am however loving the white wooden New England look to the house above and the very light hallway entrance!
FR (une petite inspiration maison aujourd'hui, comme vous le savez nous sommes toujours a la recherche d'une maison, certains d'entre vous m'ont demandés ou on en était donc je vous faits un petit récapitulatif. On a abandonné la construction, car 1h15 de train c'était meme pas pensable pour Lewis qui est sur London tous les jours et moi je me vois vraiment pas seul dans un trou a rat tous les jours loin de tout et des gens que je connais. En plus les terrains n'étaient pas dispo pendant 1 an et on avait aucun droit sur la decision de la maison genre ils choisissent la cuisines, les moquettes etc. Je trouvais ca bête et cher du coup pour quelque chose qui n'est pas vraiment a ton gout. Deuxièmement on a aussi laissé tomber l'appart a Londres car trop de demandes financières cad prêt + loyer + charges du bâtiment donc en gros bonbons. Je fais des cauchemars de déménager de Londres mais je n'ai pas le choix. Nous cherchons donc des maison normal cad vieille on est angleterre hein les moquettes dans la salle de bain c'est encore present et oui!!! Maison bon un peut de renovations fera du bien et j'adore tout ca. On sera a 35min en train de Londres et il y a aussi l'Eurostar donc plus de petits aller retour sur la France. Bon ces photos sont bien sur pour des maison immenses ce qui ne sera pas le cas mais c'est des idées de style, les anglais ont des maison pour les Hobbits uniquement donc on fera avec! J'adore le style blanc, bois genre Nouvelle Angleterre region magnifique des US au passage)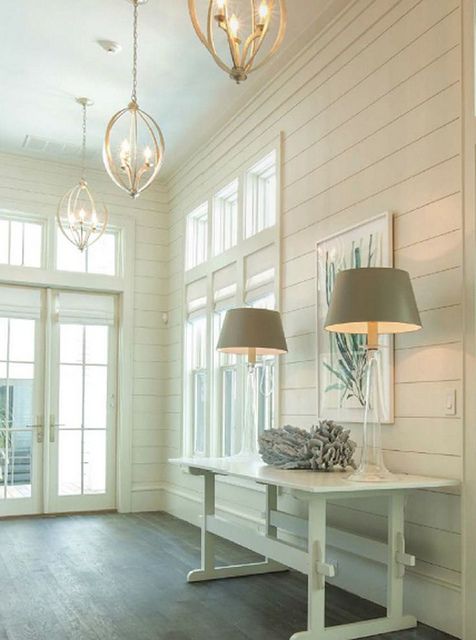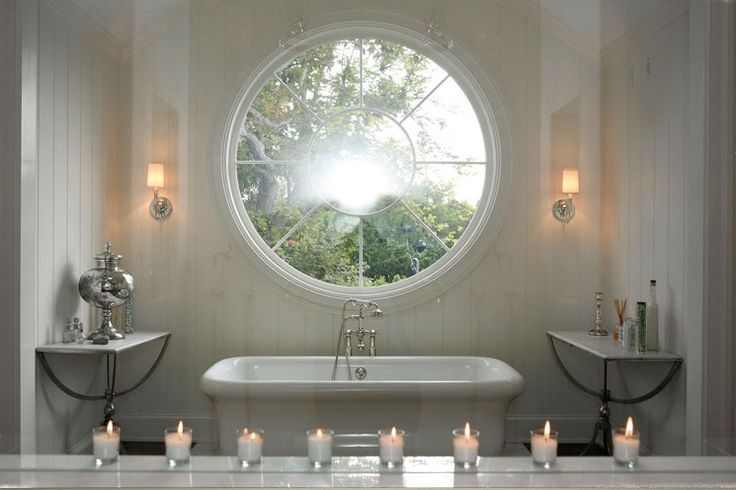 OK been looking for a massive round window like this for a future bathroom can't find any if anyone knows where I can find this please let me know
Je cherche depuis un moment une fenêtre comme ca, ronde et bien grande que je puisse regarder la pluie de mon bain … ou alors que mes voisins me voient ca va dépendre de l'emplacement de la salle de bain …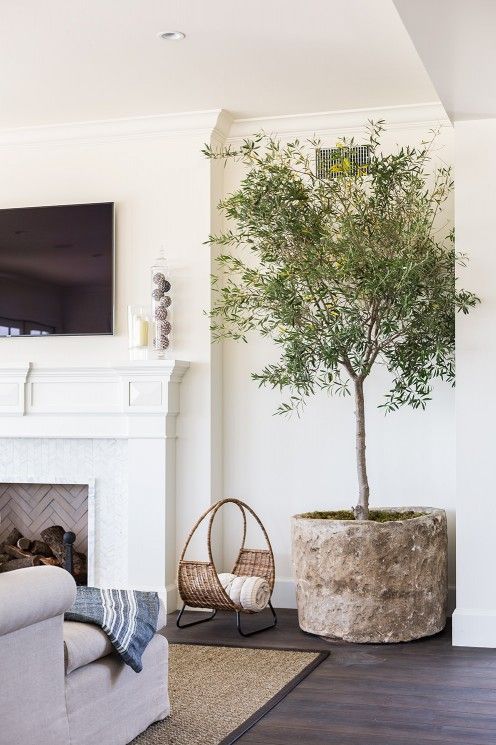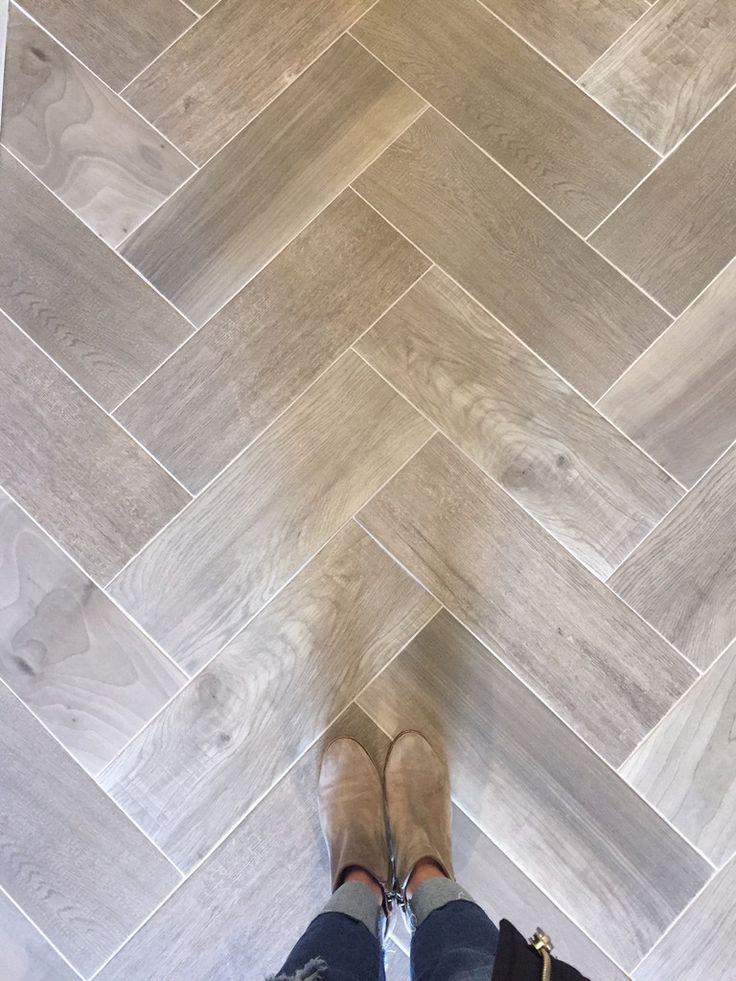 (herringbone flooring hello)
Vous allez m'excuser mais je ne sais pas comment dire 'herringbone' en français bref j'aime ce type de parquet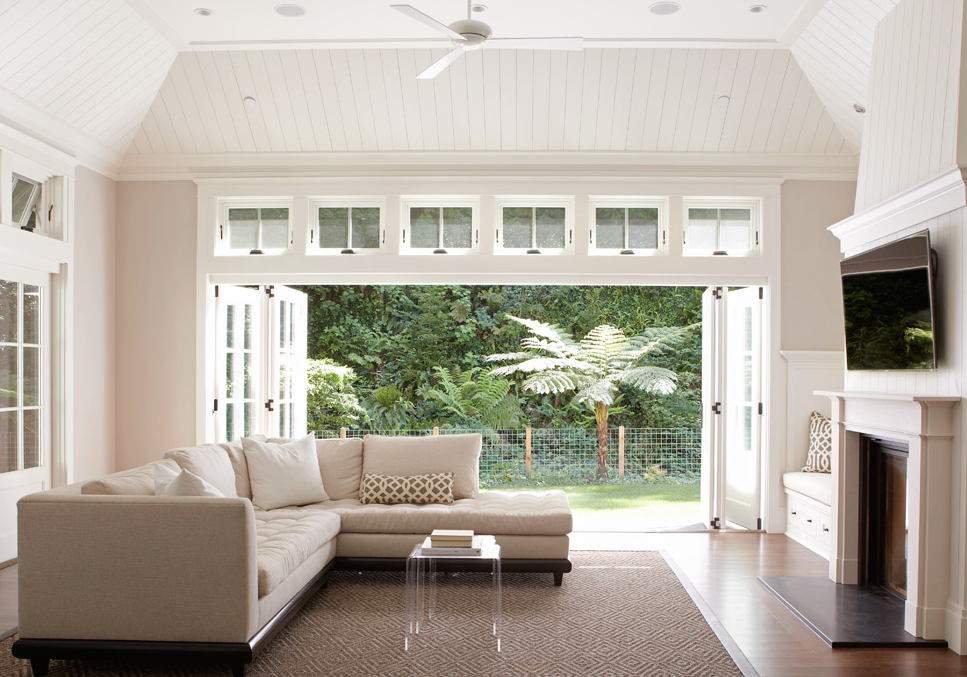 Again I need light and windows otherwise I die! Actually if anyone knows of a house for sale that is fully made of windows I take 🙂 haha
Vous avez compris que j'aime la lumière extérieur et les fenêtres d'ailleurs si quelqu'un connait une maison a vendre qu'avec des fenêtres je prends!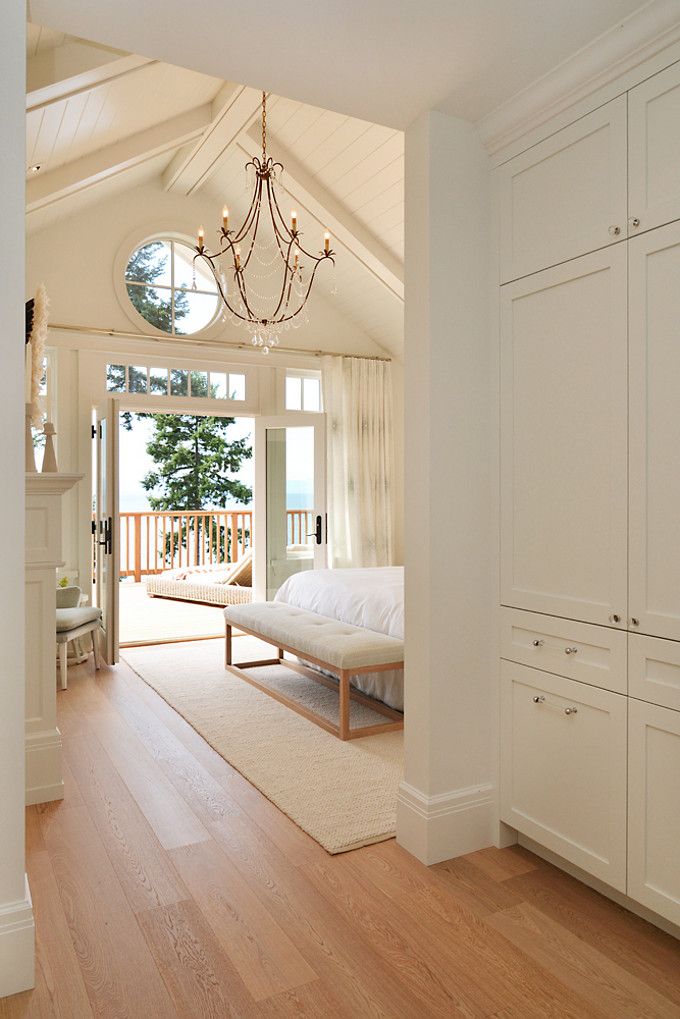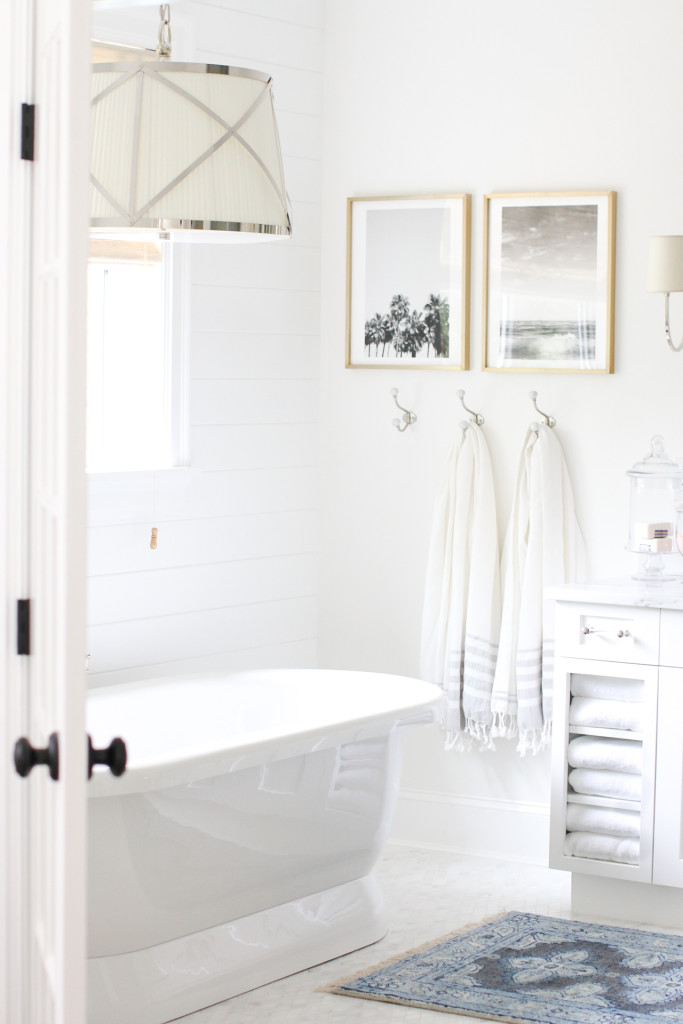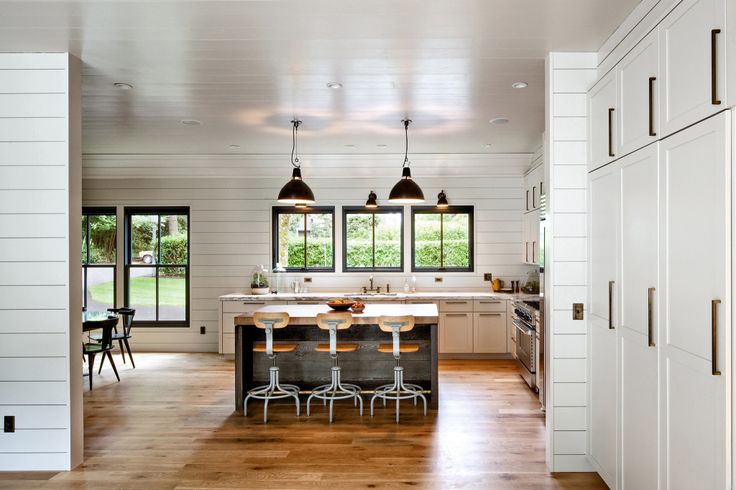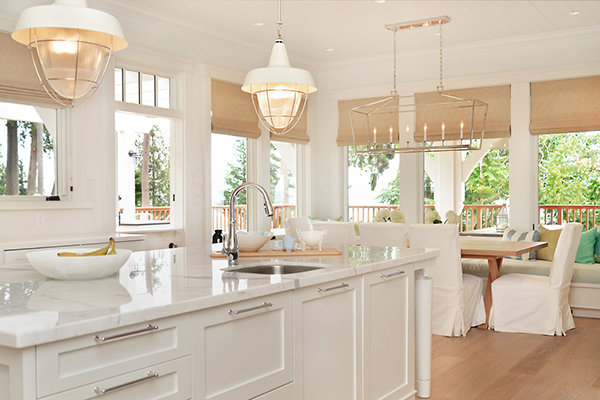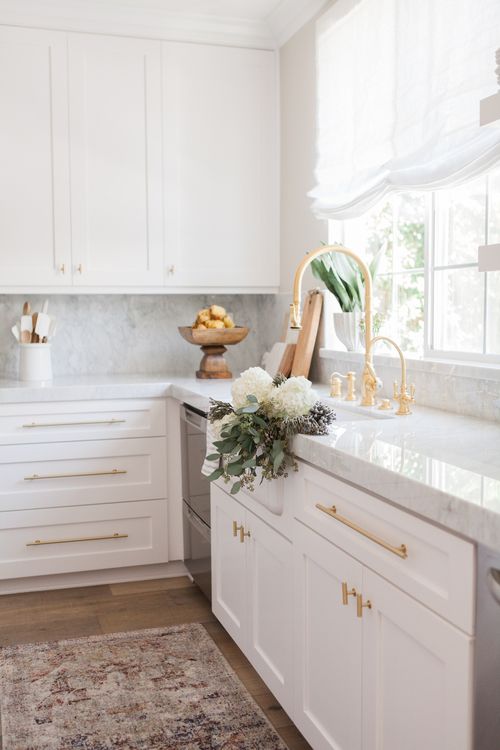 I know my dream kitchen is a bit big and white but this is more important than anything else believe it or not I would rather sleep in the kitchen!
Ma cuisine de rêve est immense et blanche … ma cuisine pour moi c'est l'endroit le plus important je pense que je dormirais dans ma cuisine si je le pouvais … d'ailleurs j'ai un cadre dans ma cuisine qui dit
'si tu veux le petit dej au lit demain matin dort dans la cuisine'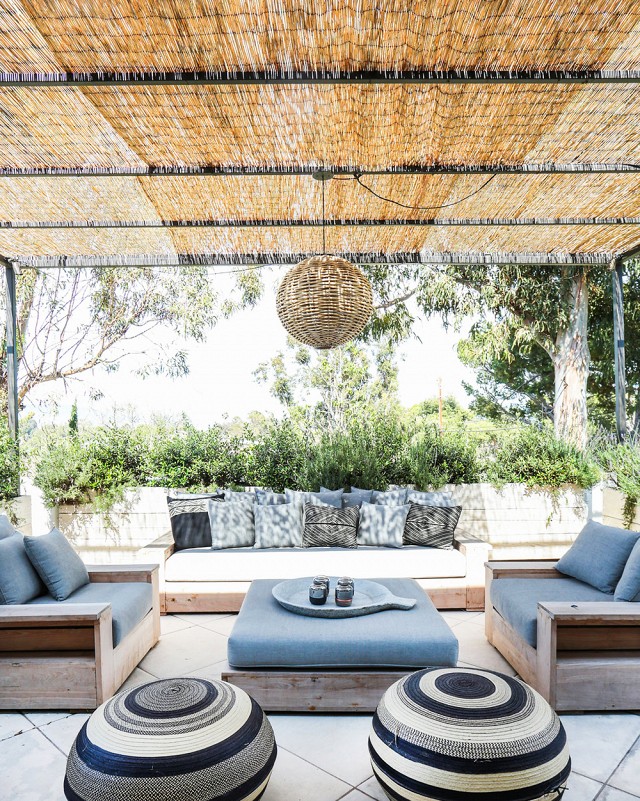 A girl can dream?! no I don't mean for the garden furniture (easily done) but for the sunshine in the UK? (kidding)
Je peux rêver non?! non pas de la deco du jardin etc. mais du temps? le soleil en UK? (je plaisante)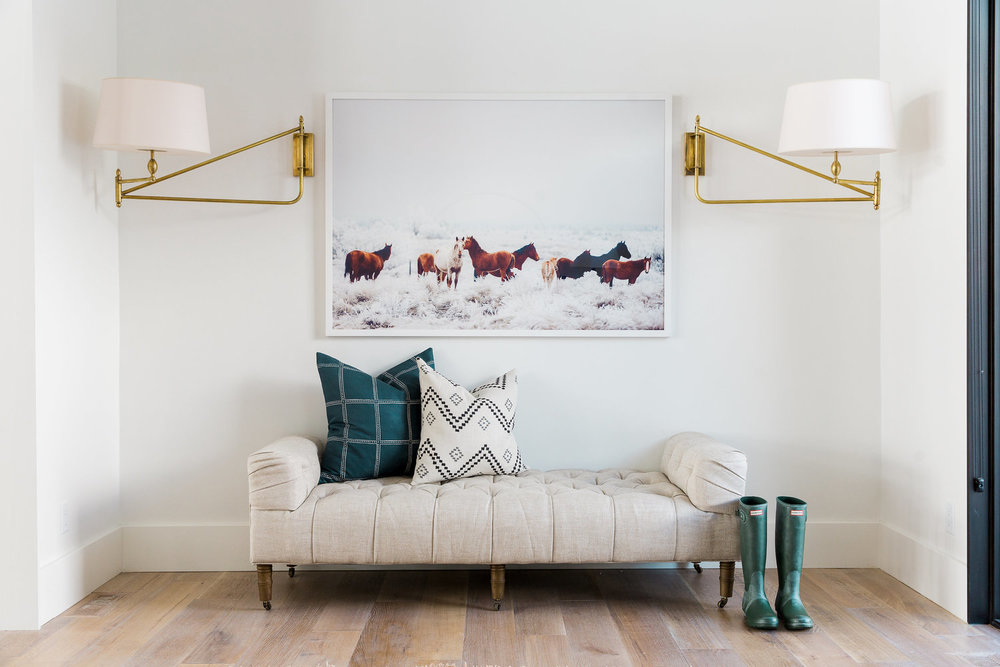 So weird when I saw this photo with the horses picture I was like 'OMG I am staring at the same picture in my lounge' we have the same taste
Quand j'ai vu cette photo sur Studio McGee j'étais la 'ohh mais je regarde exactement la meme image de chevaux devant moi dans mon salon' on a les meme gouts
(photo from Studio McGee)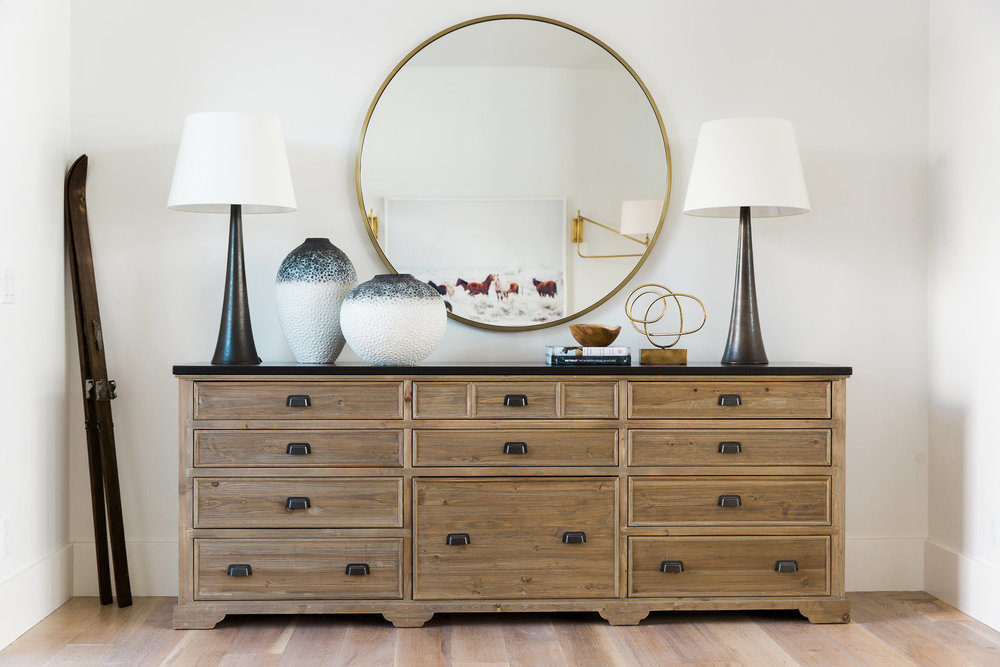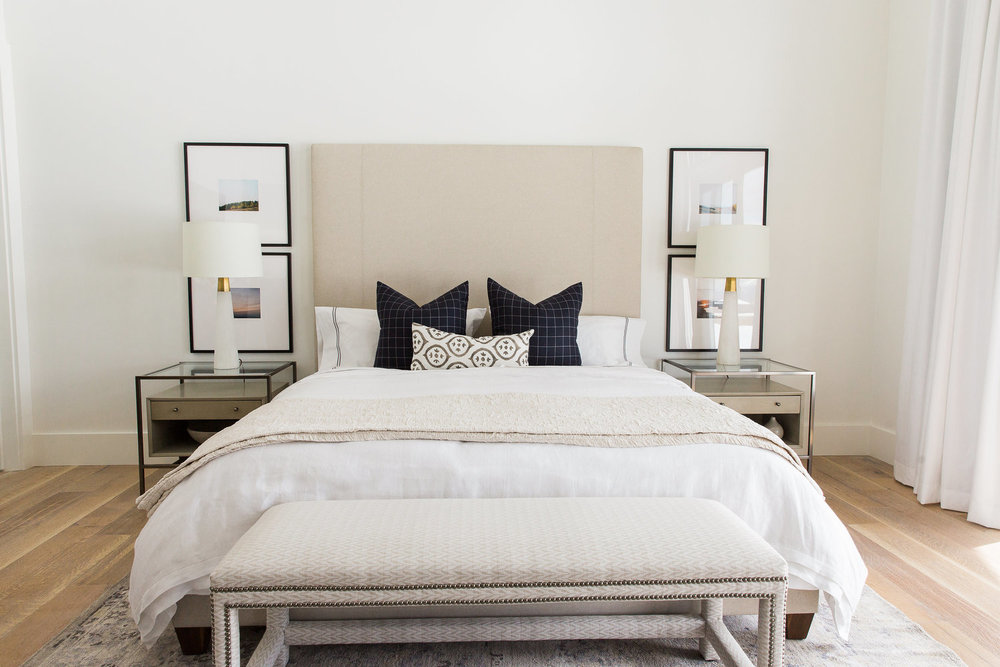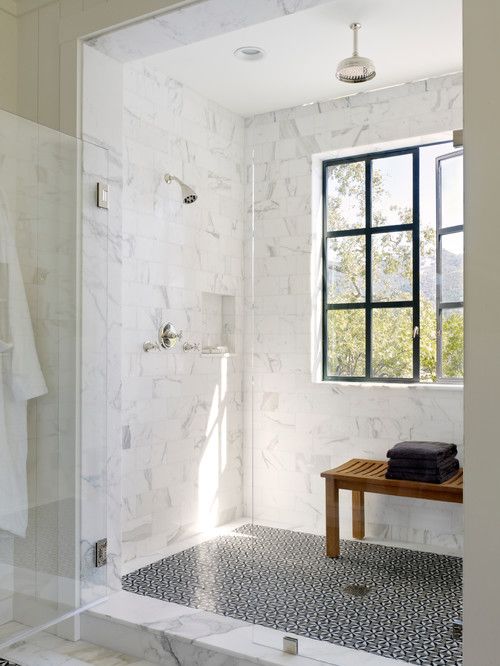 Bathroom goals, standing bath with round window overlooking the garden not the neighbours (lol) and marble shower with … guess what LIGHT and WINDOWS
Un jour ma salle de bain sera faite de marbre … bon ok un peut de trop de marbre tue le marbre! Cette fenêtre OMG quoique encore une fois si ma salle de bain donne sur les voisins pas sur … enfin bon encore des fenêtres des fenêtres et puis des fenêtres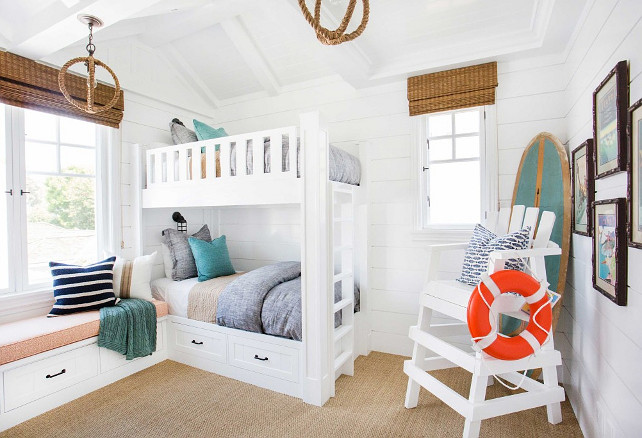 How cute is this kid's room? I know we don't have kids yet but this was such a cute photo I had to share I love the beach vibe so perfect for the hubby and I who are both seaside born and raised peeps
On a pas encore d'enfants mais on est tous les deux du bord de mer et un endroit ou un autre dans la maison aura un coté mer … elle est pas belle cette chambre?! trop chou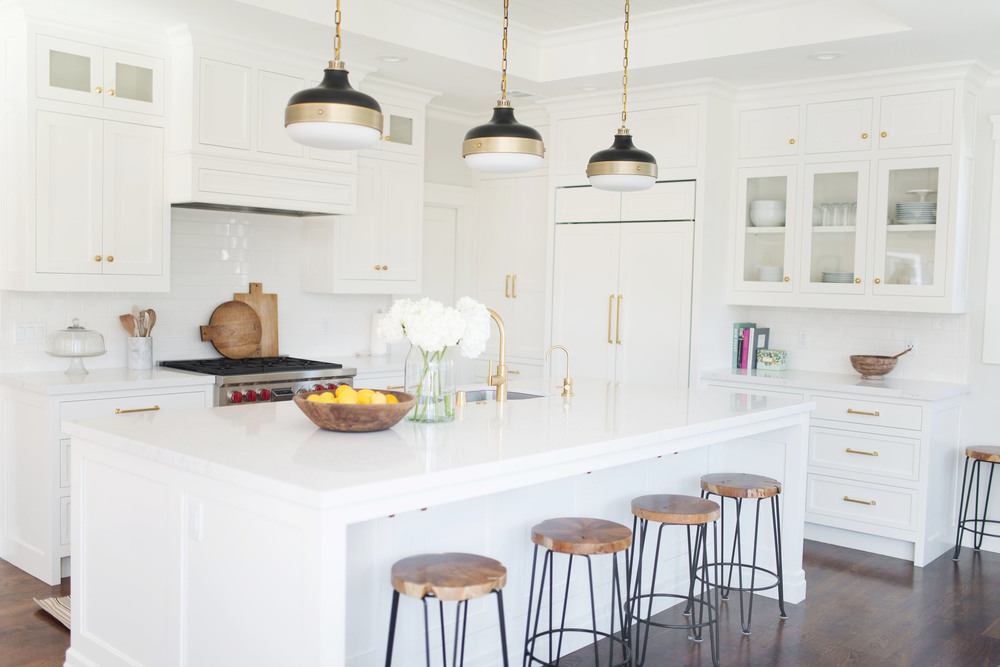 I finish with a kitchen what else really, as you may have noticed I have a sad obsession with white which really isn't the best for a clean home considering I am a tad OCD when it comes to my home. Well it's going to be a long and difficult process as houses in the UK seem big on the outside but are mot than tiny on the inside, seriously the square feet we are looking at are smaller than our London flat how is that possible?!! I need moving space and light and that they don't quite do … alright no I am lying they do if you have 1 million … so we will have to make it work and start by a good white paint, wooden floors (oh yeah did I not tell you how much I hate carpet?! and guess what Brits love them) and then maybe the kitchen …
Je finis sur la cuisine cherchez pas a comprende mon obsession pour les cuisines je ne sais pas non plus d'ou ca vient. Surtout que je suis un peut maniac quand il s'agit de mon chez moi je déteste quand c'est pas ranger et propre. C'est un procès long et difficile car les maison en UK paraissent grande extérieurement mais a l'intérieur elles sont minuscules. Je vous jure les maison qu'on regardent ont les meme m2 que notre appart a Londres …. J'ai besoin d'air, d'espace de vie et la lumière du jour et les anglais sont pas fortiche la dessus. Ok ils sont super sur ces critères si vous avez le million. On va commencer par un bon coup de peinture (blanche) et du parquet … ah oui je vous ai pas dis mon dégoût pour les moquettes … non parce que ici les moquettes rose dans la salle de bain ca existe LOL
bisous S.
all images from Pinterest of otherwise stated